Cacao Boost Breakfast Bowl
As much as I love my poached eggs in the morning, I also can't get enough of breakfast bowls. Whether they are fruity smoothie bowls, a deep purple acai bowl or a warm quinoa bowl, they are a great way to start the day. Another reason that I love those photogenic breakfasts is that I personally find them the easiest way to incorporate a vegan meal into my diet every once in a while. Made with coconut milk and tons of yummy toppings it'll taste more like dessert than breakfast. And don't we all love a little dessert to start our day?
For today's recipe I have teamed up with Interspar again, since they have really stepped up their game in terms of awesome vegan and vegetarian options. They recently also started carrying the "Veganz" brand, next to the Neni products and their own veggie line, which I think it such a exemplary move for a big supermarket chain like the Spar group. Up until now the Veganz products were only available at Veganz itself. Even if you are more of a flexitarian rather than a vegan or vegetarian, you will absolutely love this energizing cacao boost breakfast bowl with hazelnut brittle and figs. Dear Monday, you just a whole lot yummier!!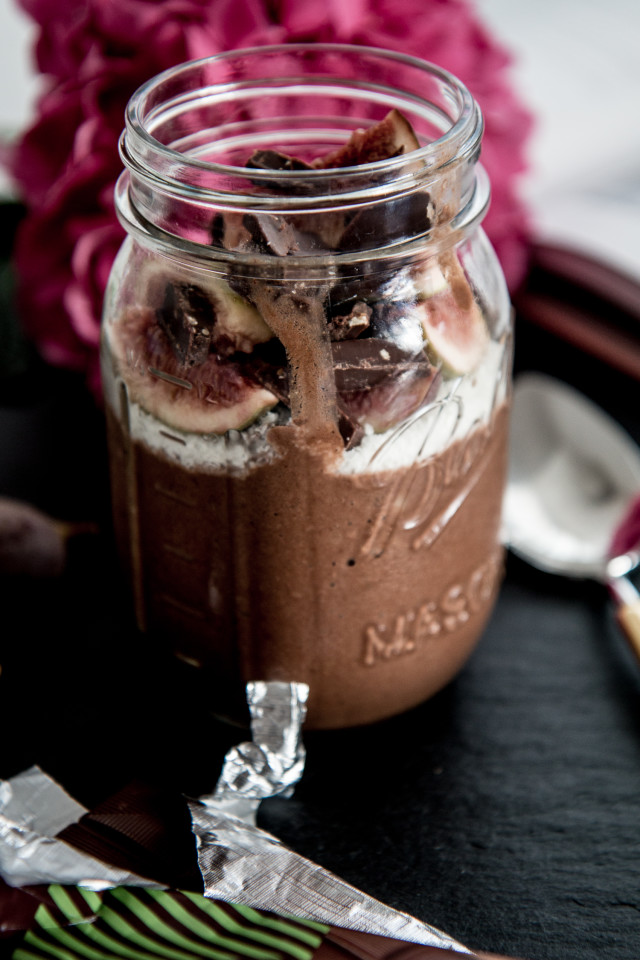 What you'll need:
– 1 frozen banana
– 2 tsp of Veganz cacao boost
– 2 tsp of raw cacao powder
– 200 ml coconut drink (or nut milk of choice)
– fresh figs, coconut flakes & Veganz hazelnut brittle chocolate as toppings
Blend the frozen banana with the cacao boost, raw cacao powder and milk until a thick, smooth texture forms. Top with coconut flakes, quartered fresh figs and finish it off with some chopped up vegan chocolate to take it to the next level! By the way, this also works great for on-the-go in a mason jar.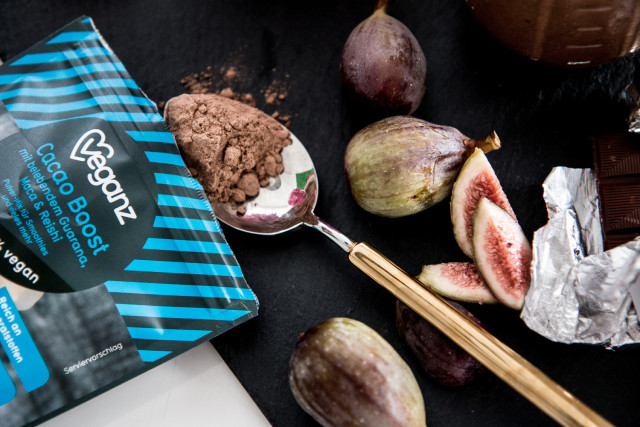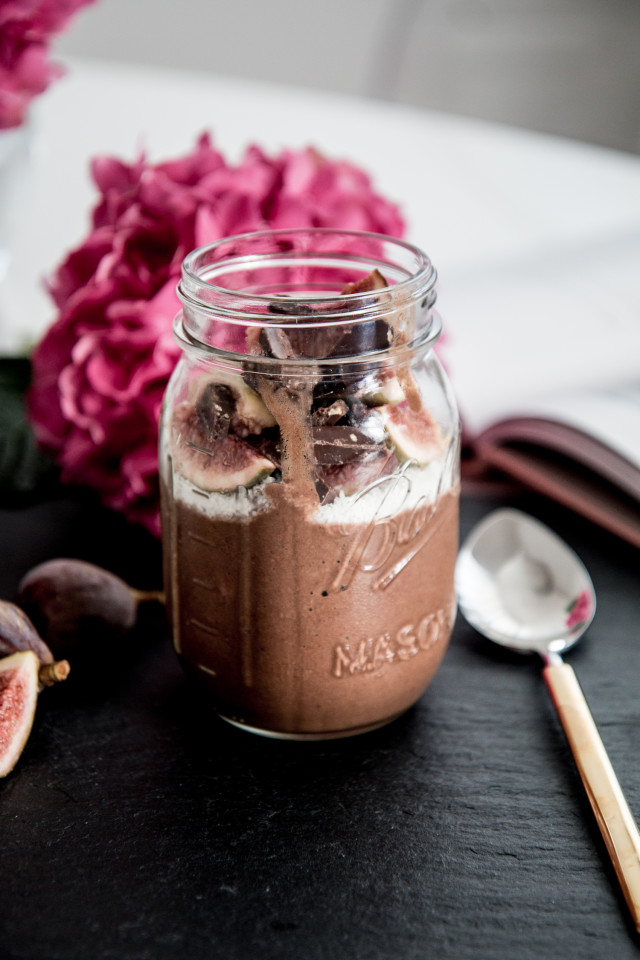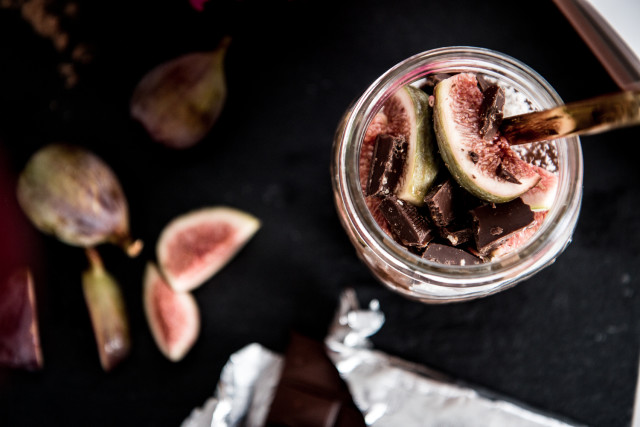 *powered by Interspar