BEAUTY TALK: 5 products worth re-buying
While I am not one to shy away from testing new products, I am also someone who loves to stay true to things that work (for me). As a blogger, I often get spoiled by brands and get to try my way through tons of amazing things. Some never make it on the blog (usually because I don't like the product or it doesn't agree with my sensitive skin), but others become true favorites and a fixed part of my daily routine. Earlier this week, I stopped into KaDeWe in Berlin to re-buy my current favorite lipgloss by Chanel, when the idea of this post came to me. Personally, I think re-buying products is the biggest compliment you can give a certain brand or product, especially if a lipgloss runs at 27€ … I tried on a few other options of the same lipgloss, but nothing beats the one that is about to run out. Which is why I am sharing my personal top 5 products totally worth re-buying with you guys today.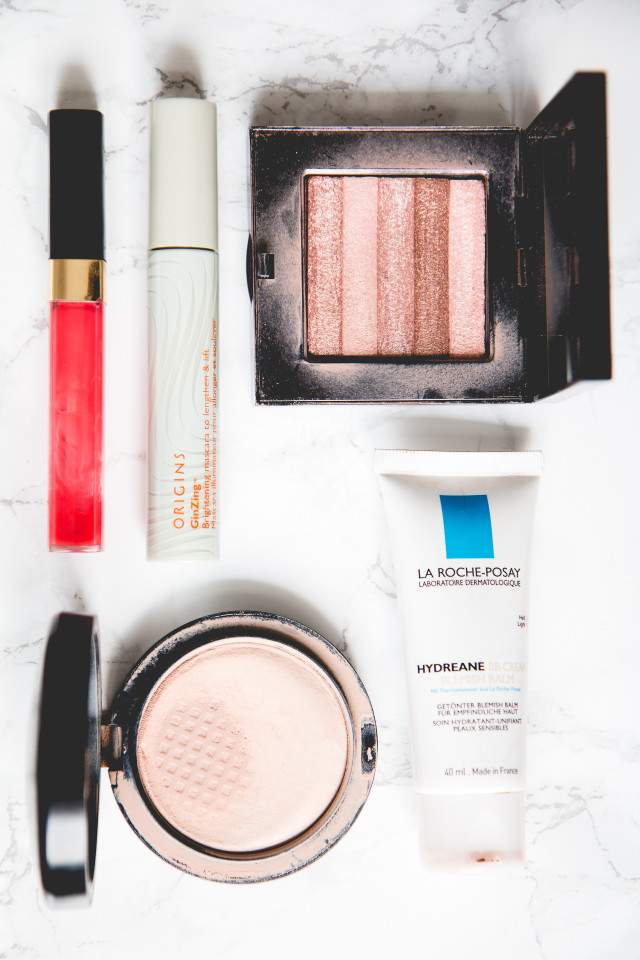 1. Chanel lipgloss "levres scintillantes 192": This is part of the Spring 2015 look and it actually took me a few weeks to open this one. The bright red scared me off at first, but it is so subtle when applied, that it is now part of my daily make-up routine. My favorite part about the gloss, is that it also feels like a balm. Not in terms of consistency, but rather the effect it has on the lips. Ever since I've been using this lipgloss, I haven't really had problems with chapped or dry lips. In the current issue of Vogue, I read that it is a limited edition, however, the guy at the Chanel counter in Berlin told me it is part of their regular selection – hopefully he was right!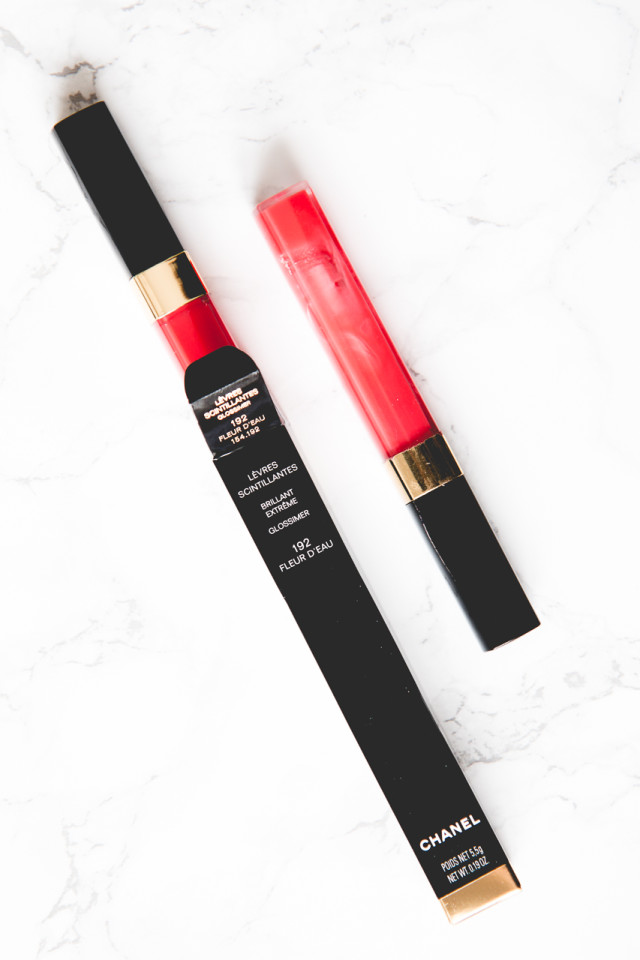 2. Origins GinZing mascara: For this category, I had a close runner-up. While I've used this mascara for years (I think I am on tube no. 4 or 5), I also started using the perversion mascara by Urban Decay in Fall, which I absolutely love. Just last week though, I went back to the Origins GinZing mascara and will probably be using it for the rest of Summer.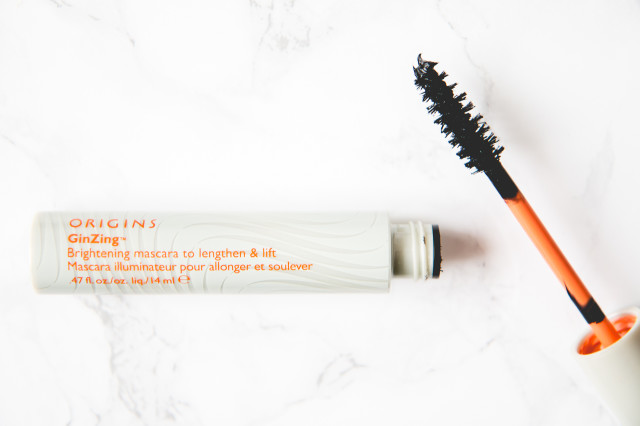 3. La Roche-Posay bb cream in "light": You guys know I don't use foundation and have stuck to bb creams for ages. With my dry skin, this is basically the only coverage that seems to work for me, especially during Winter with the harsher weather. After using Kiehl's bb cream for a long time, I switched to the La Roche-Posay product towards the end of last year and am currently on my 3rd bottle. While I was taking the pictures for this post, I actually noticed that they changed the packaging, so the cleaner looking one is probably what you'll now find in the pharmacies.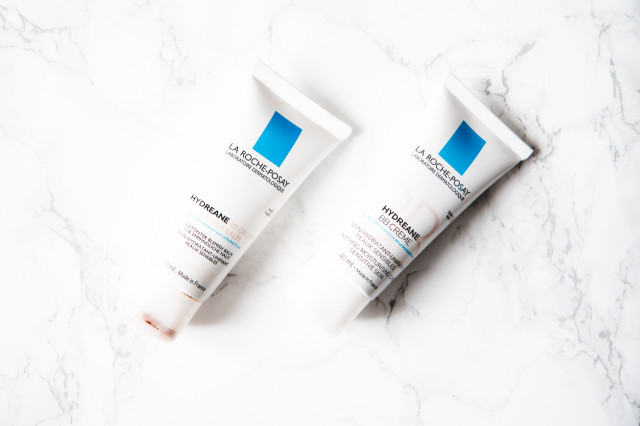 4. Bobbi Brown shimmer brick "Pink Quartz": I am all about bronzers, which is no secret. I think the slight brownish, golden hues work really well with my freckles and blue eyes, so I usually prefer bronzing products on my cheeks, rather than a blush. After they changed the formula on my all-time favorite Too Faced "pink leopard" bronzer, I had sort of been looking for an alternative. Last year, I stumbled across the Bobbi Brown shimmer bricks and it was love at first sight. This is a product that last forever (!!) and I have been using this one daily for at least 6 months. While I definitely don't want it to run out, it is a product that I will re-buy for sure!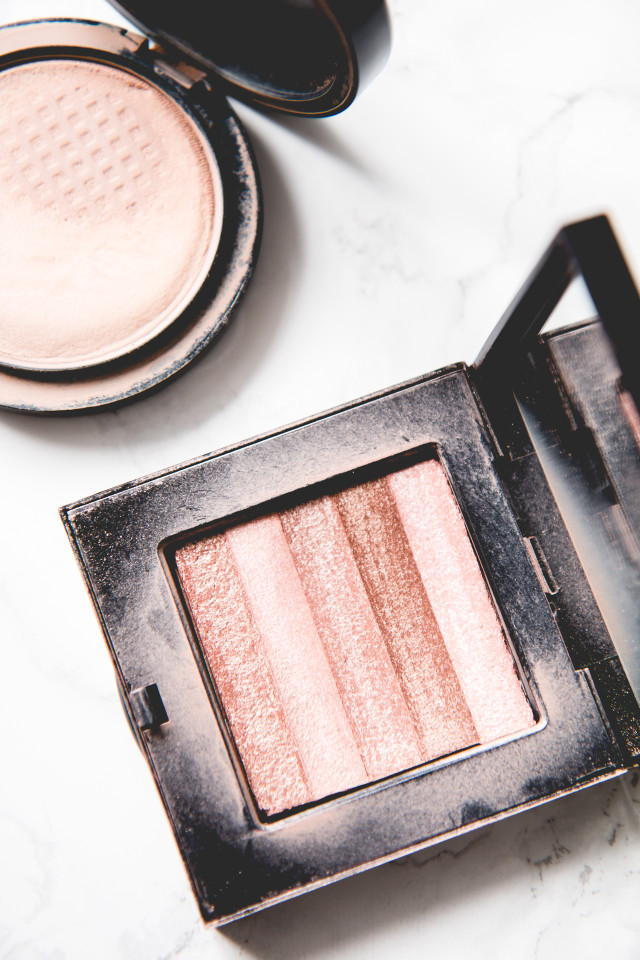 5. MAC mineralize skin finish in "medium": Just like I don't use foundation, I am also not crazy about too much powder. All I want/need is a light finishing touch, which is where the mineralize skin finish by MAC comes into play. This has been my go-to powder for at least 5 years (remember THIS super old post?!) and it simply works for me. This is probably a product that I have re-bought the most out of all, as I go through about 2 compacts per year. You can do the math.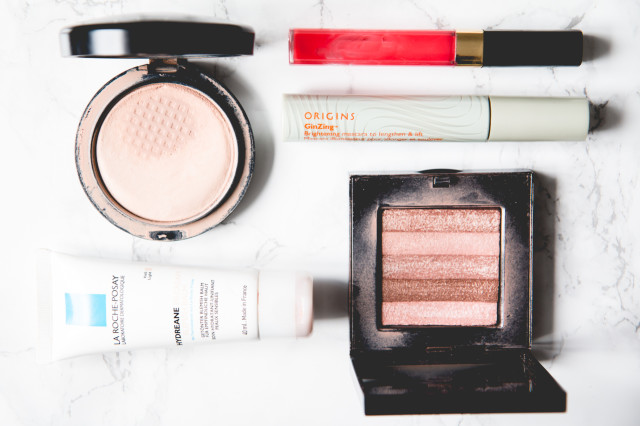 What are some products that you catch yourself re-buying? I'd love to hear your suggestions or if any of you use the products mentioned above!