OUTFIT: bungalow no. 20
What do you wear to a rehearsal dinner? Well, considering the fact that there is no such thing as a rehearsal dinner with German weddings, I was pretty much clueless in regards to said question.
Last weekend, one of my best friends since age 13 had her wedding in Temecula (Southern California) and in the process I got to attend my first ever rehearsal dinner. The dinner is held the night before the wedding for all the people involved in the bridal party (bride & groom, parents, bridesmaids and groomsmen) to go through the whole ceremony once before the big day. Even though we weren't officially part of the bridal party, we still got to be a part of the dinner, which then transformed into a giant beer pong party at the house we all rented together. Amazing!
But back to the question of what to wear to a rehearsal dinner: I had no idea what to pack and so I decided to go with 1 look that would end up giving me 3 different options. The original outfit was composed of floral wide-legged pants with a matching off-shoulder top. However, I wasn't sure if the full patterned look might be a bit too much, so I also packed a more muted light pink camisole. The plan was to wear heels, but just incase that was also too much, I could always go for my dark red velvet Miu Miu flats instead.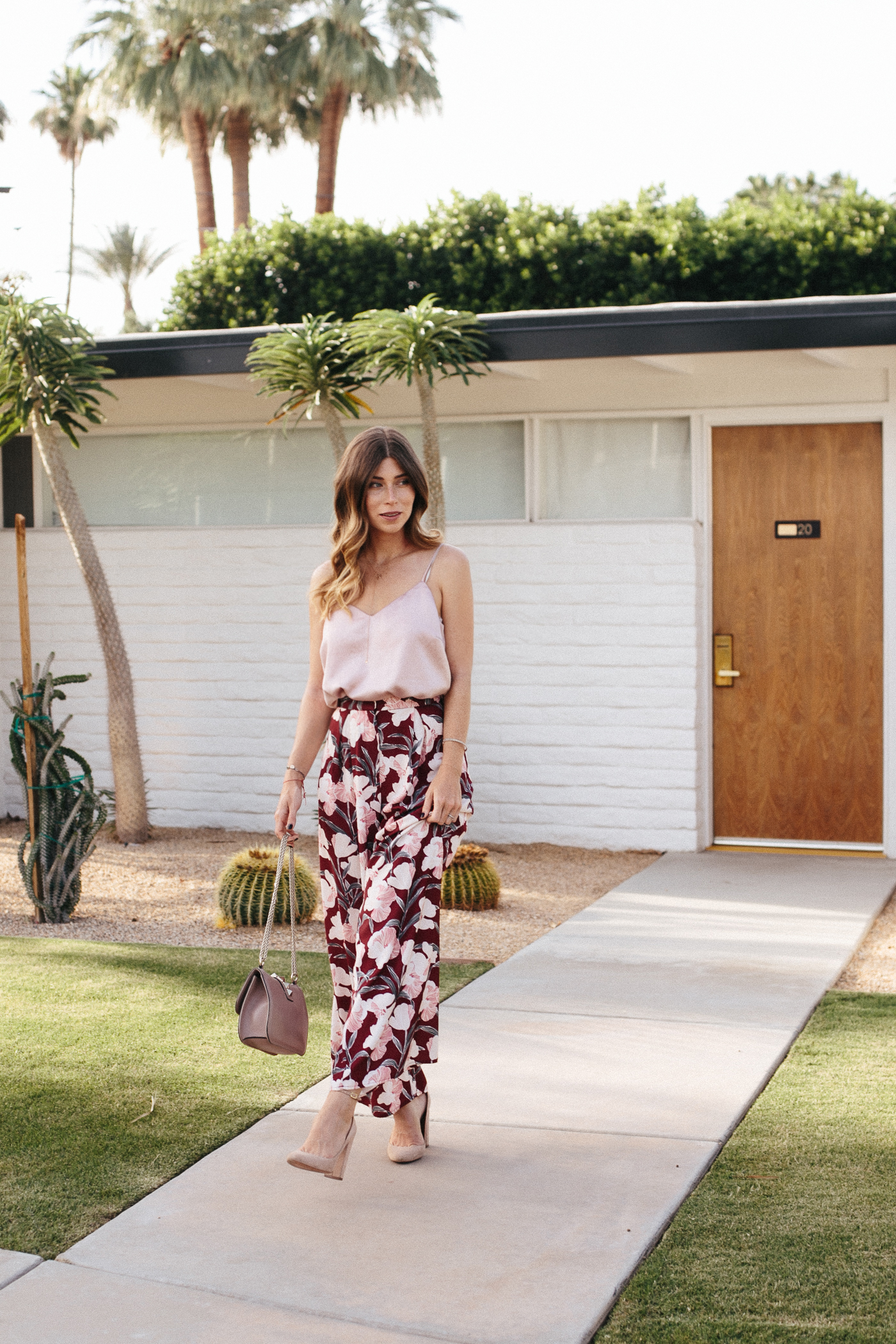 In the end, I wore the floral pants with the camisole and my suede Aquazzura pumps, which I got for my birthday from my crazy friends and since then have transformed into my all-time favorite heels. The look was perfect for the dinner and because I felt so comfortable in it (and didn't have a chance to take pictures for you guys), I ended up wearing the exact same thing again for our first dinner in Palm Springs. And now I have the pictures to prove it. And I have to admit, looking at the first real outfit post with my new, lighter (=balayage) hair actually helps a lot to get used to it. It kind of suits Palm Springs, don't you think?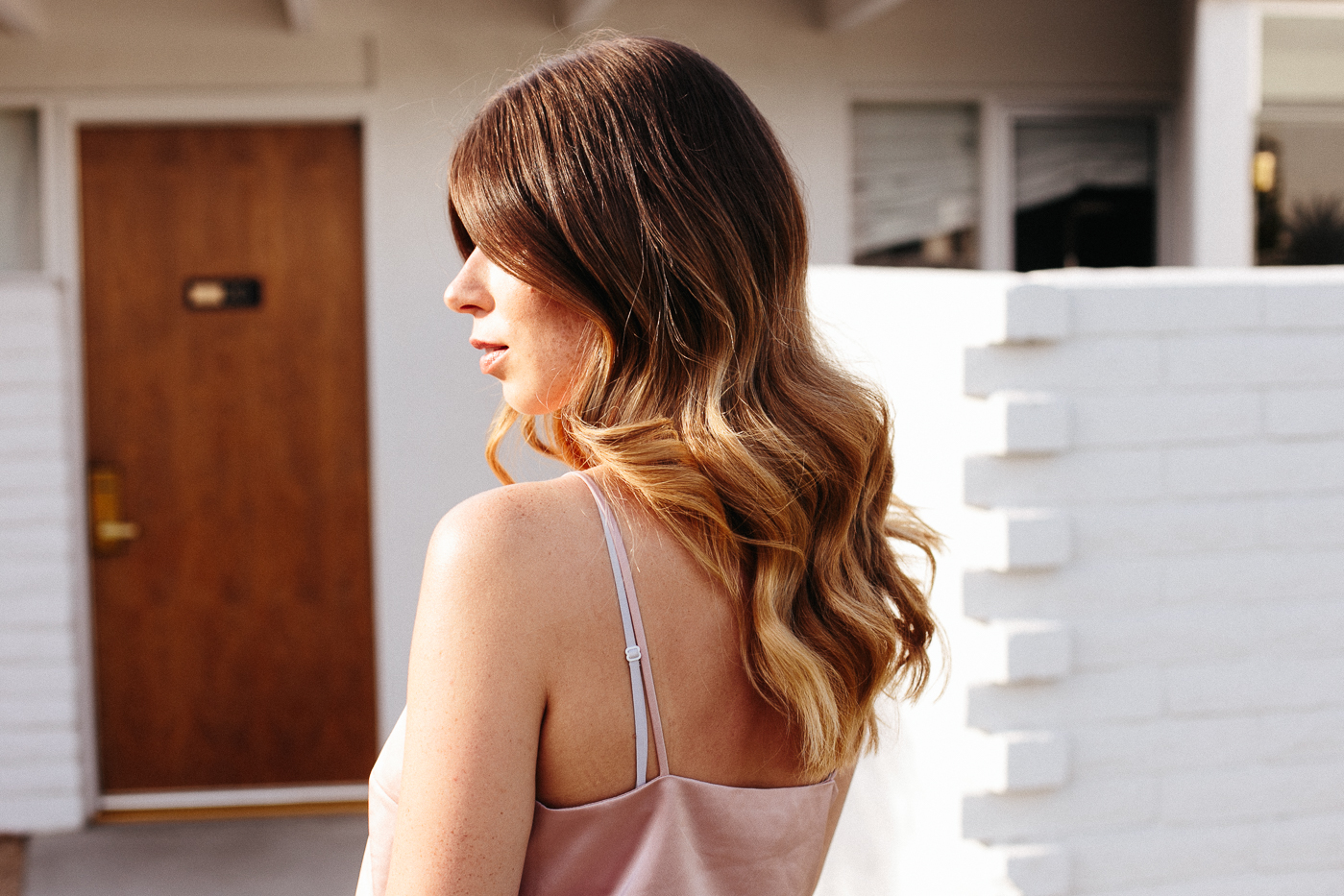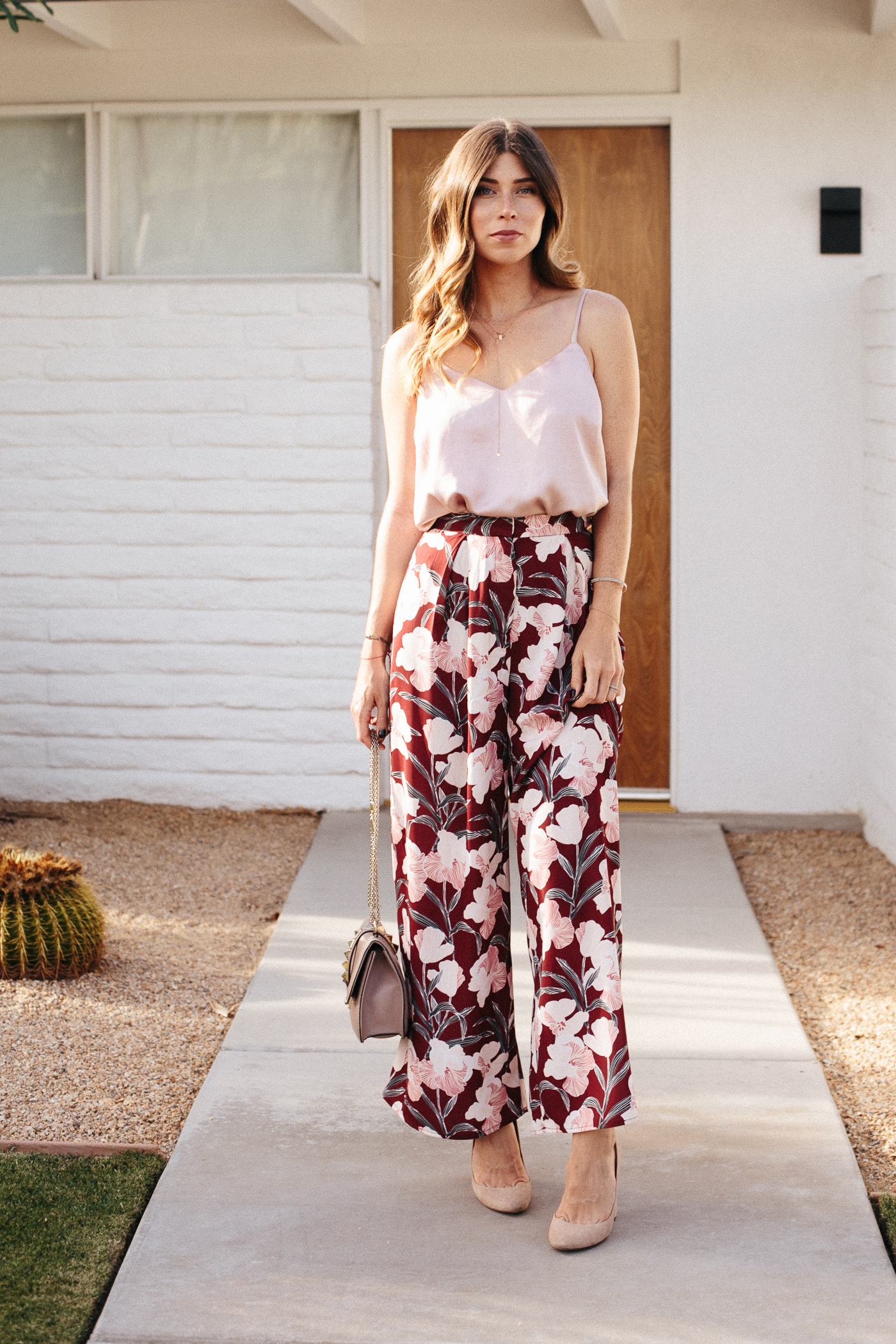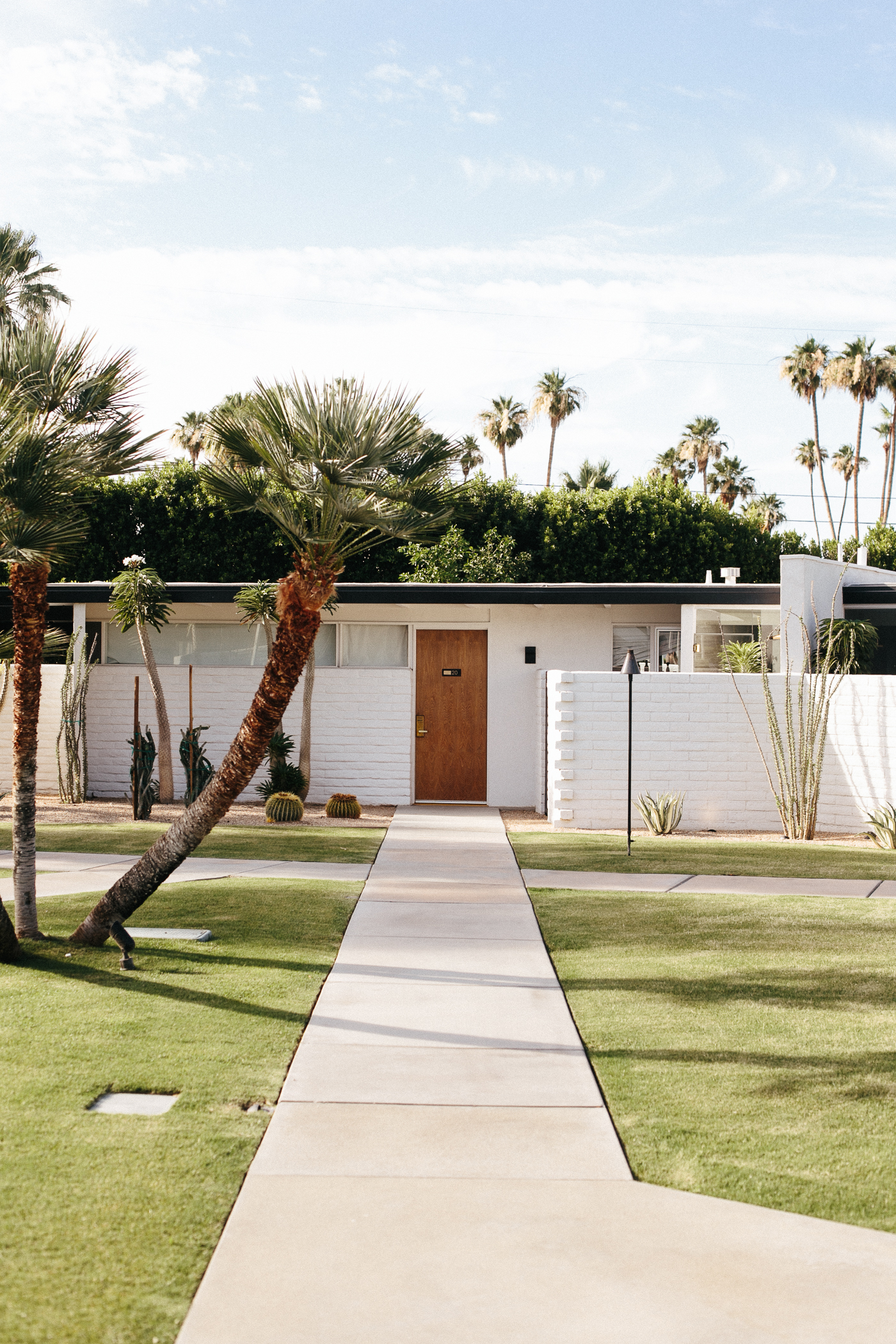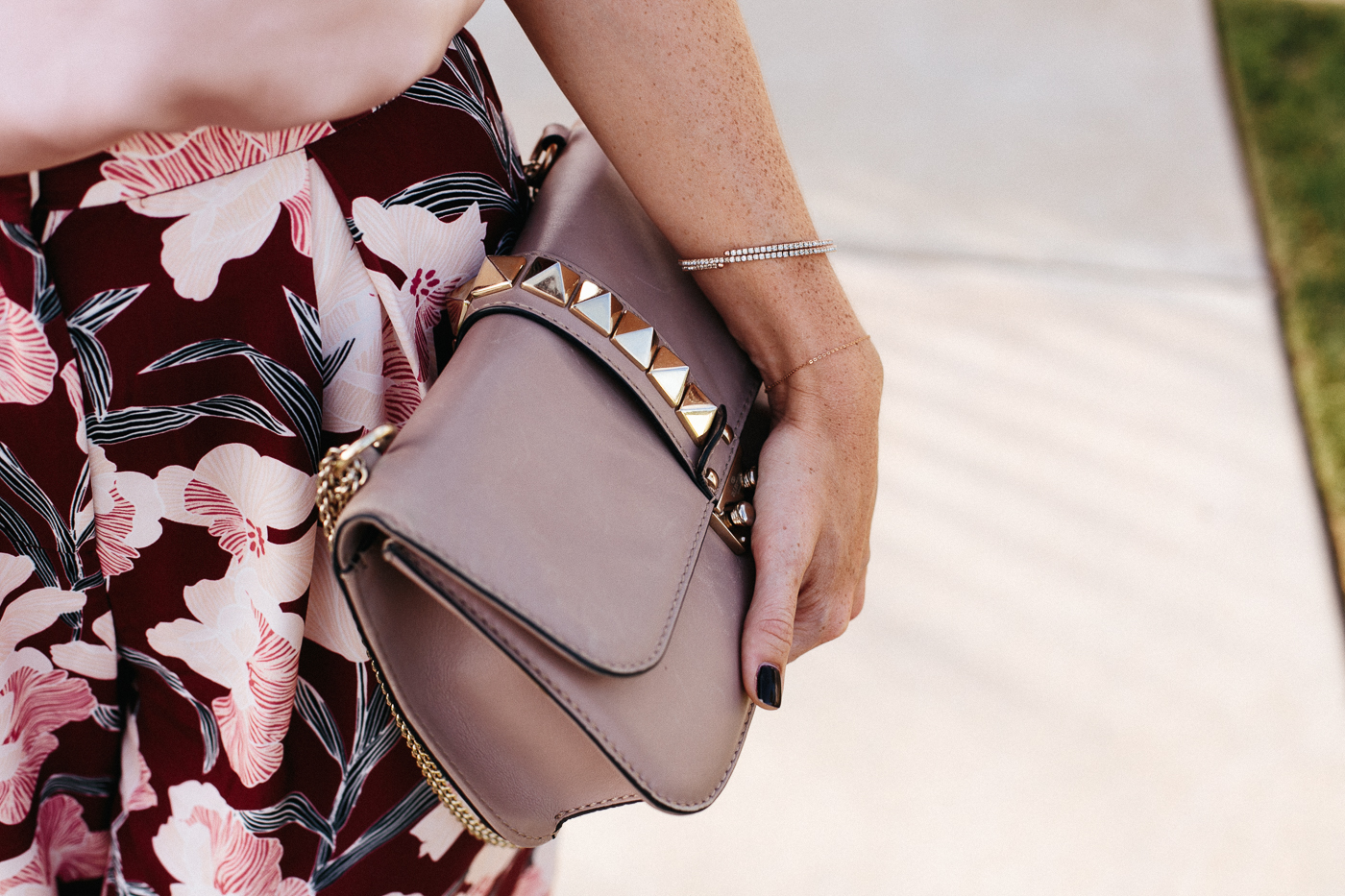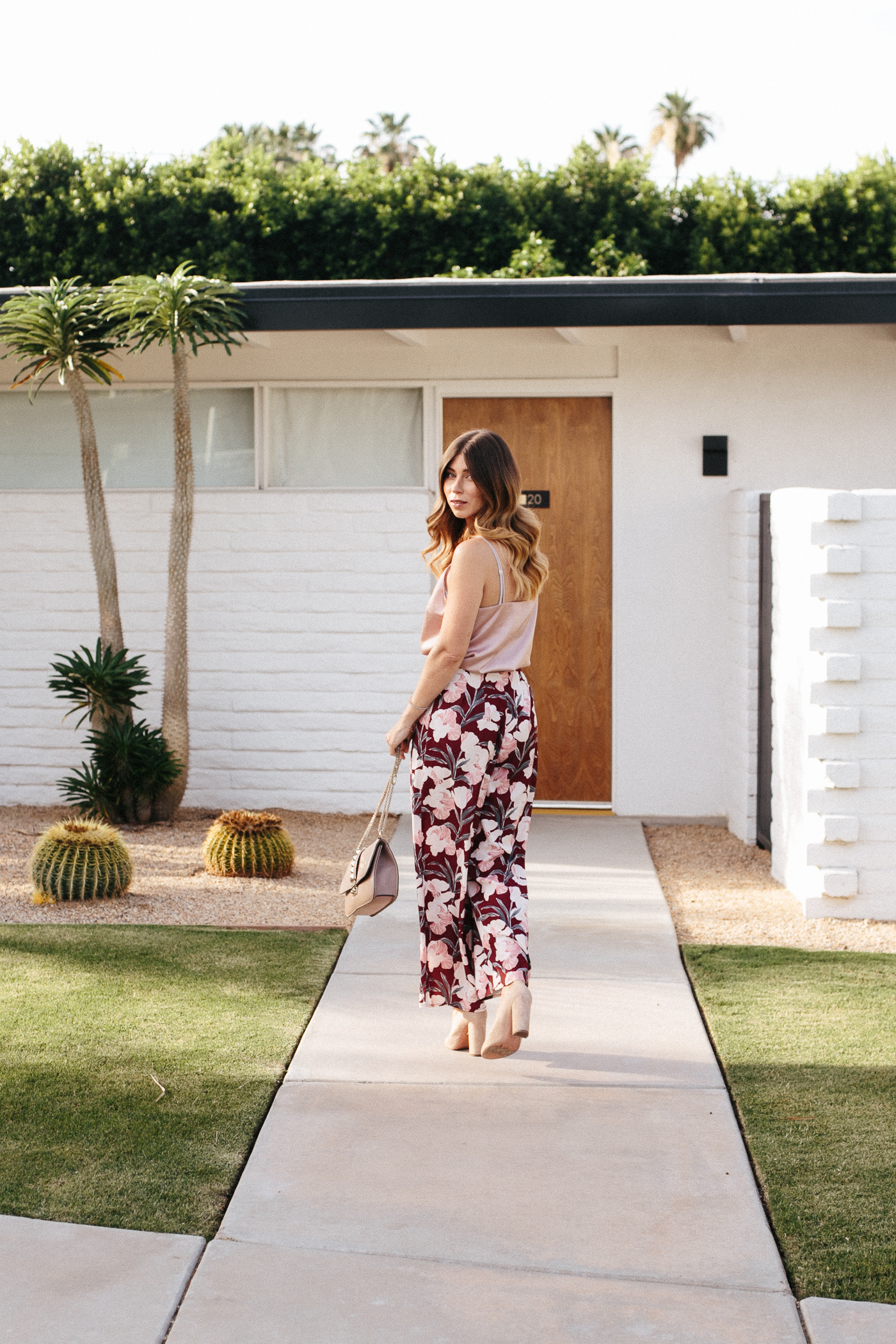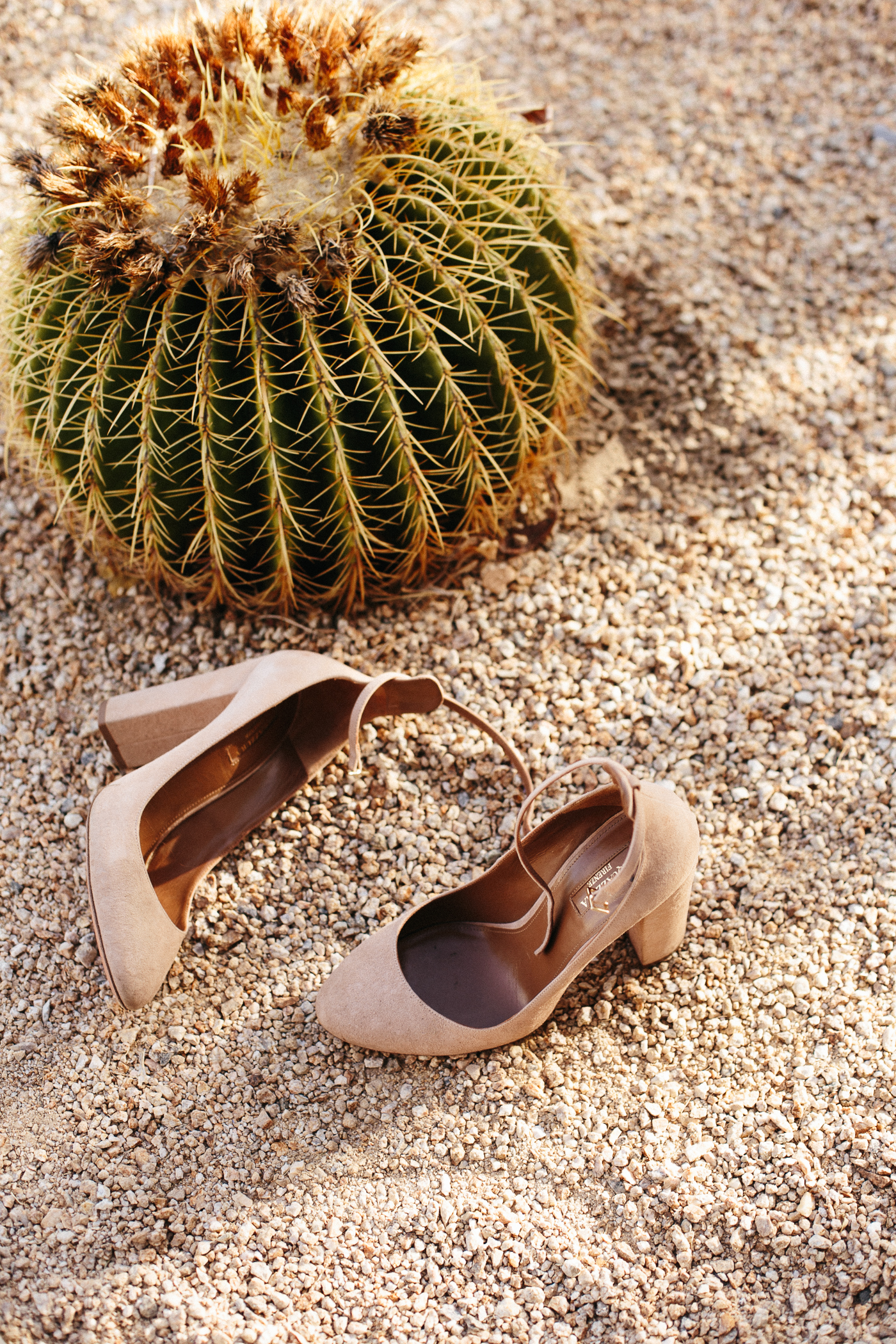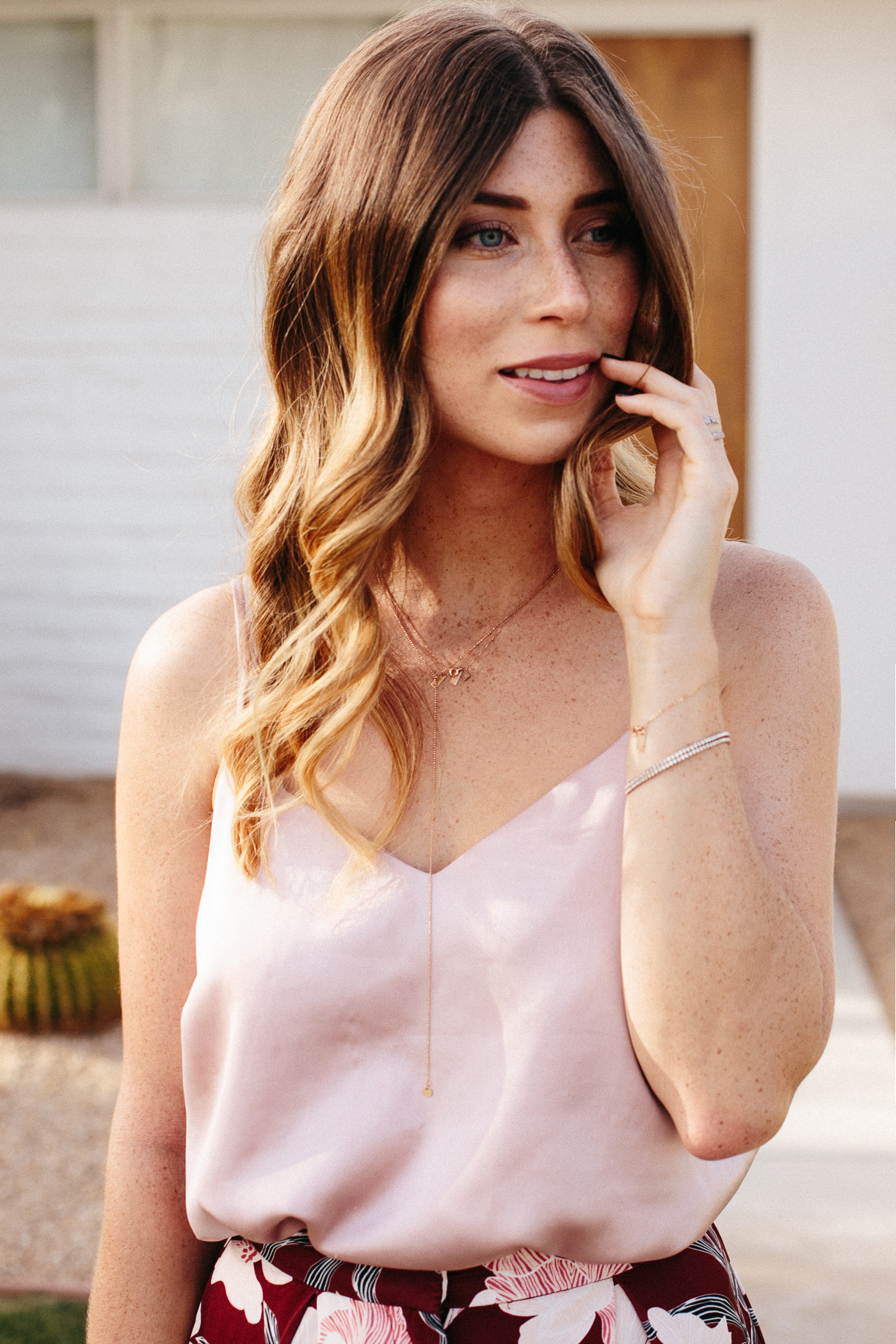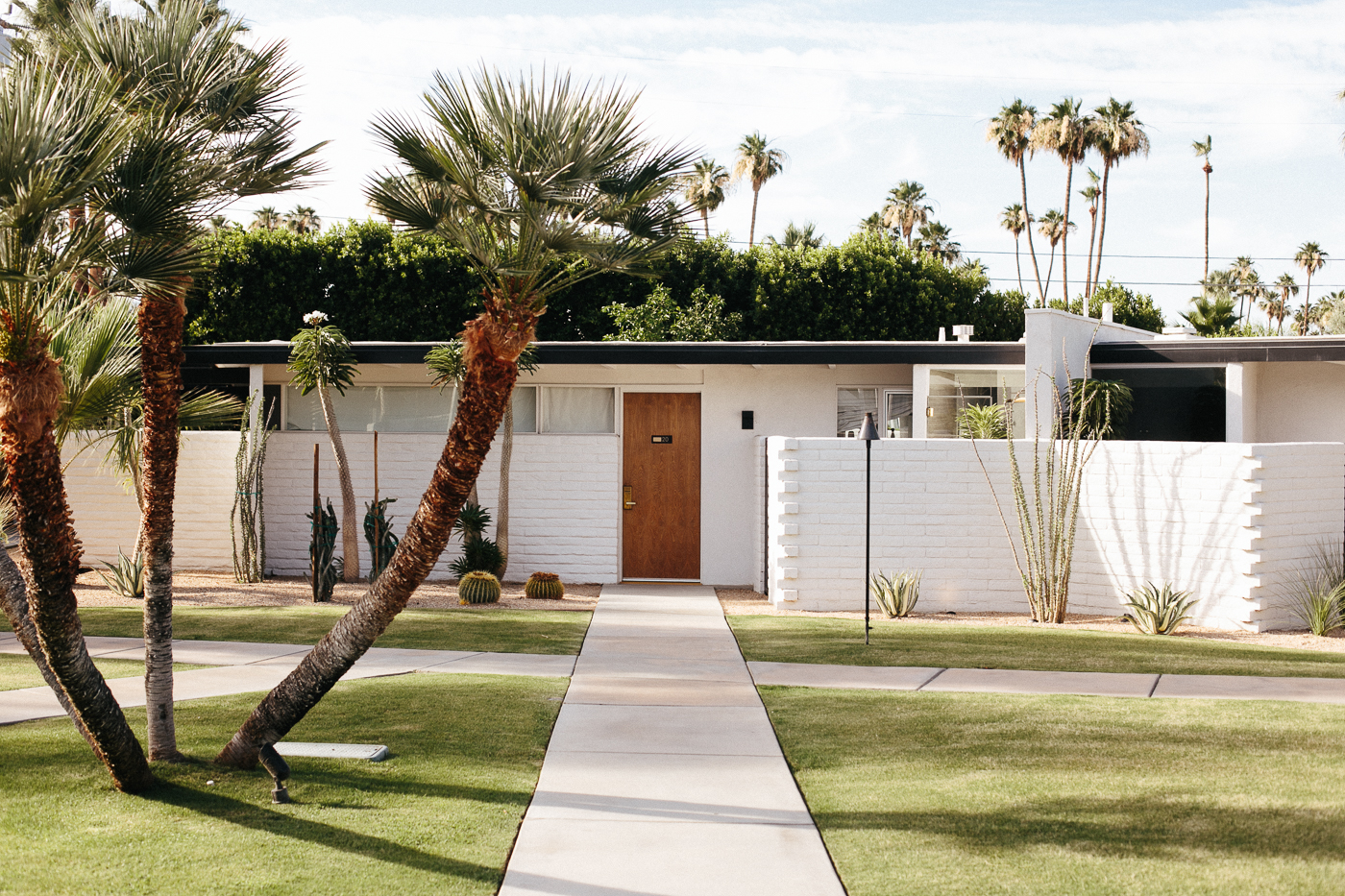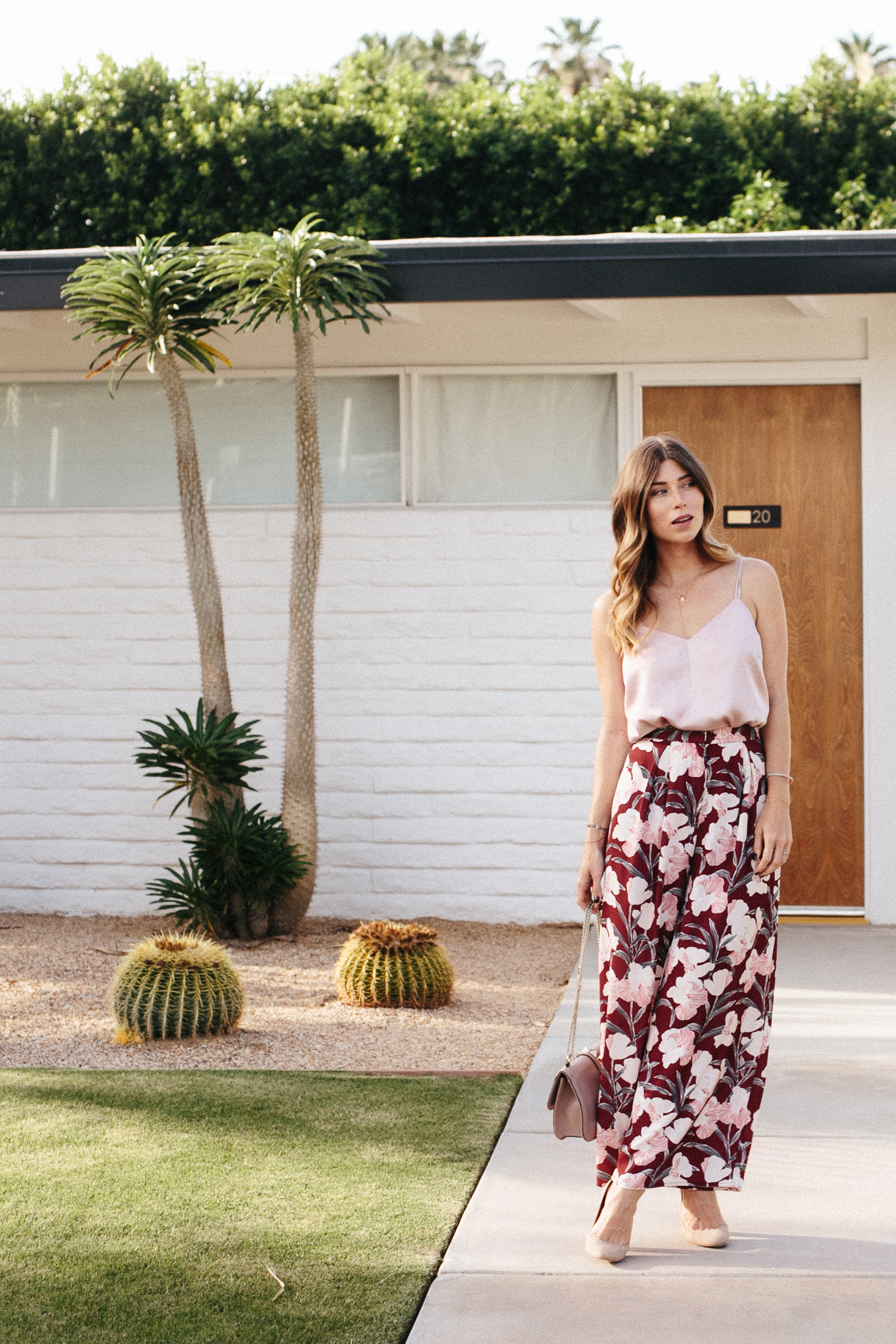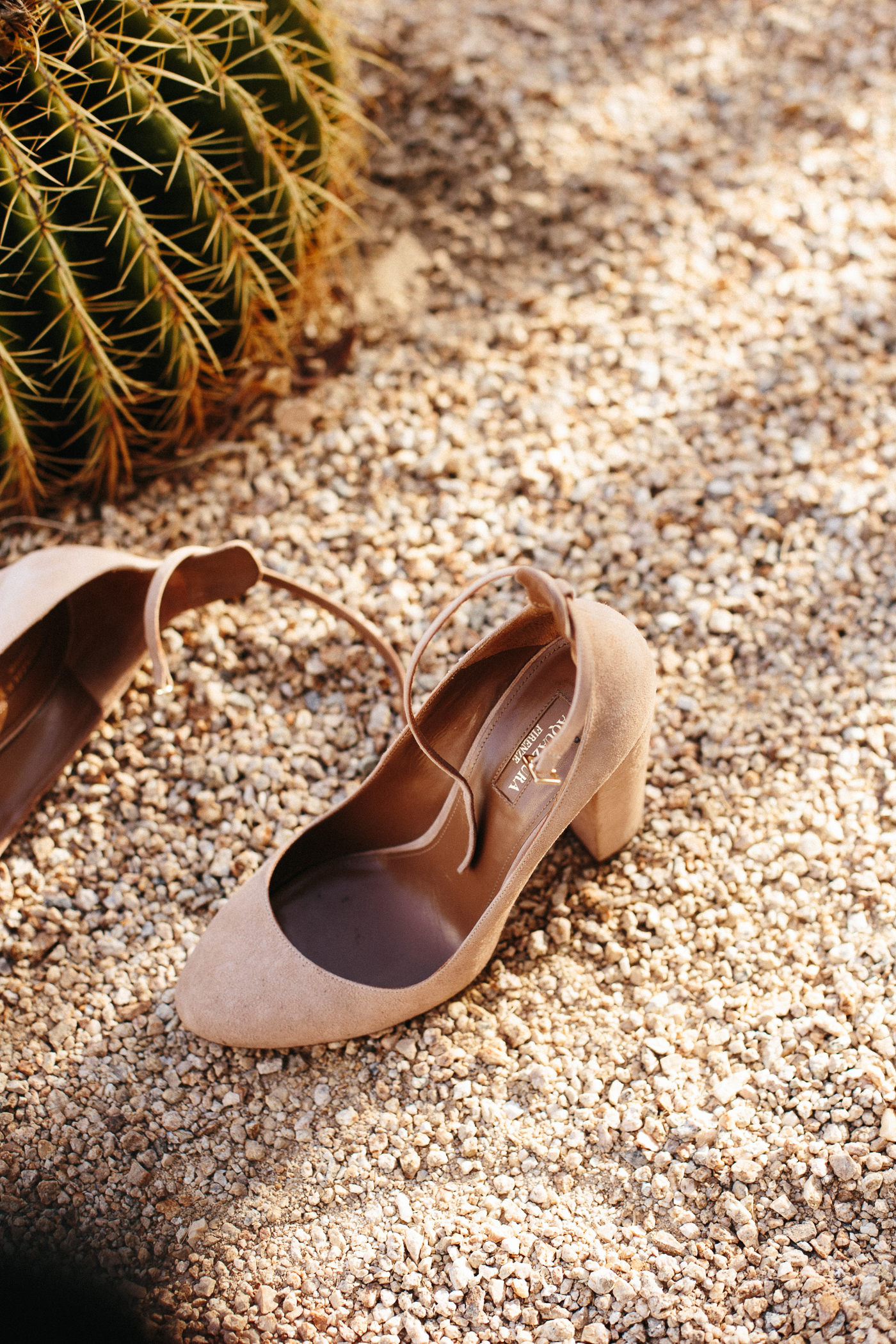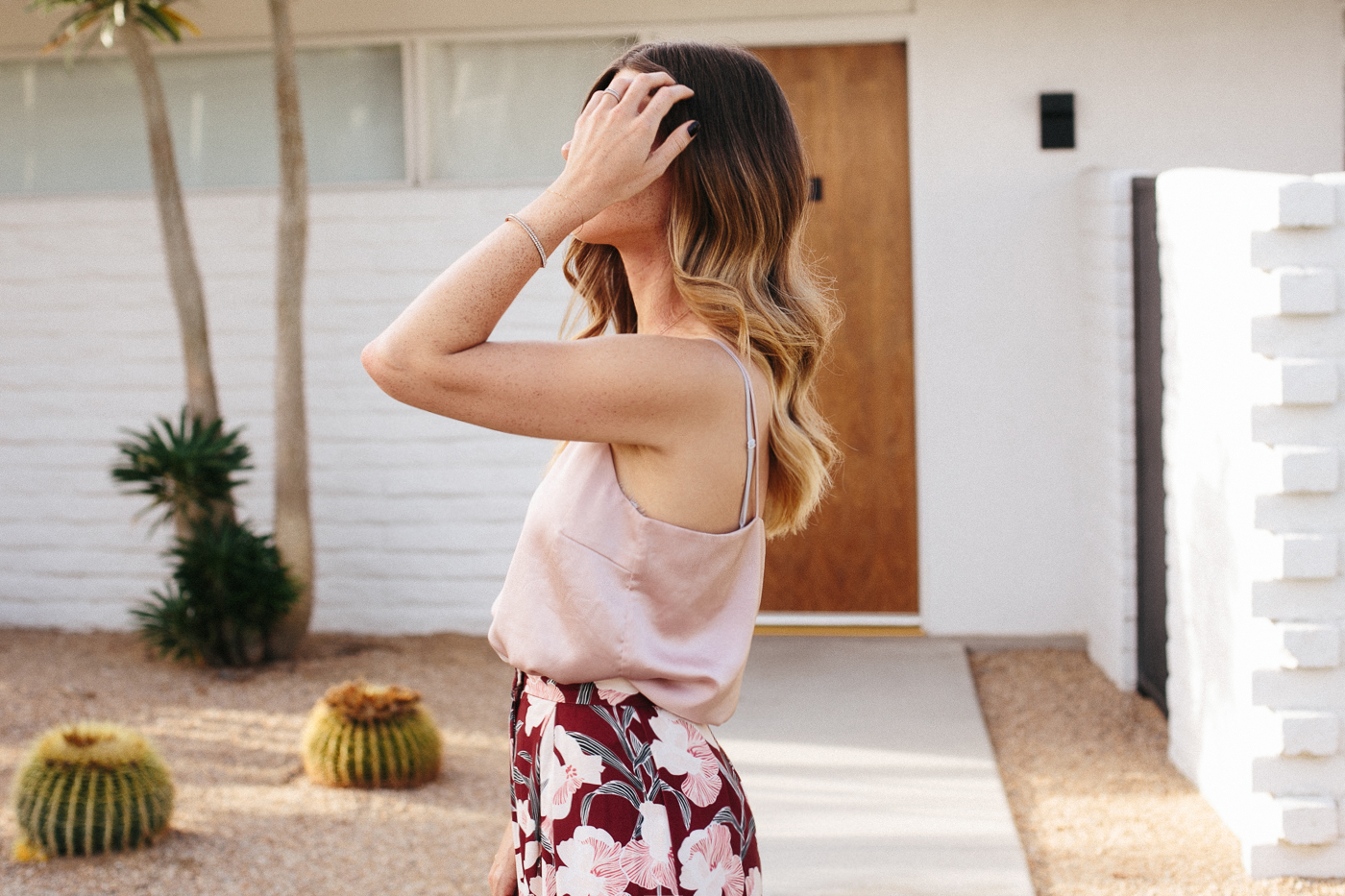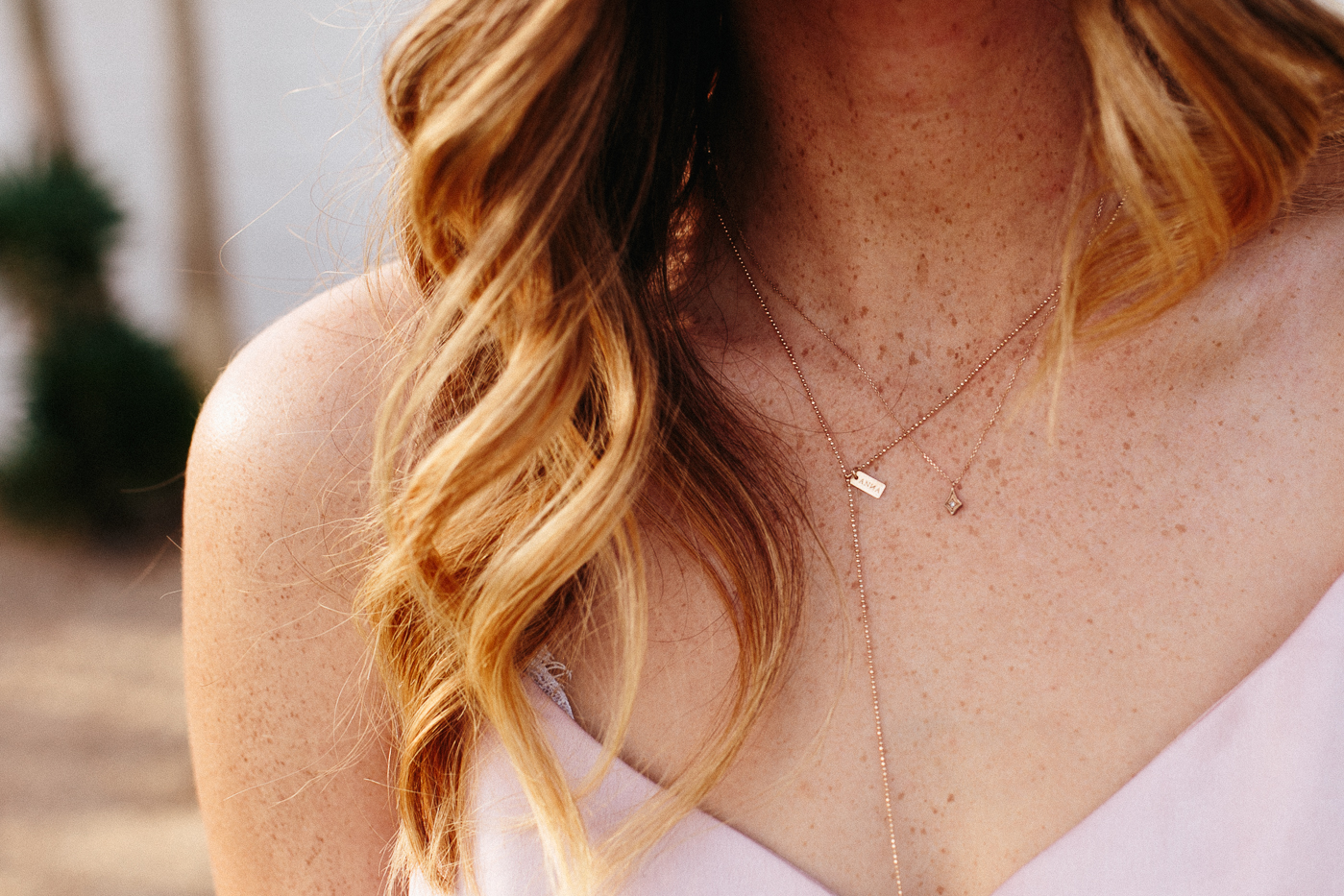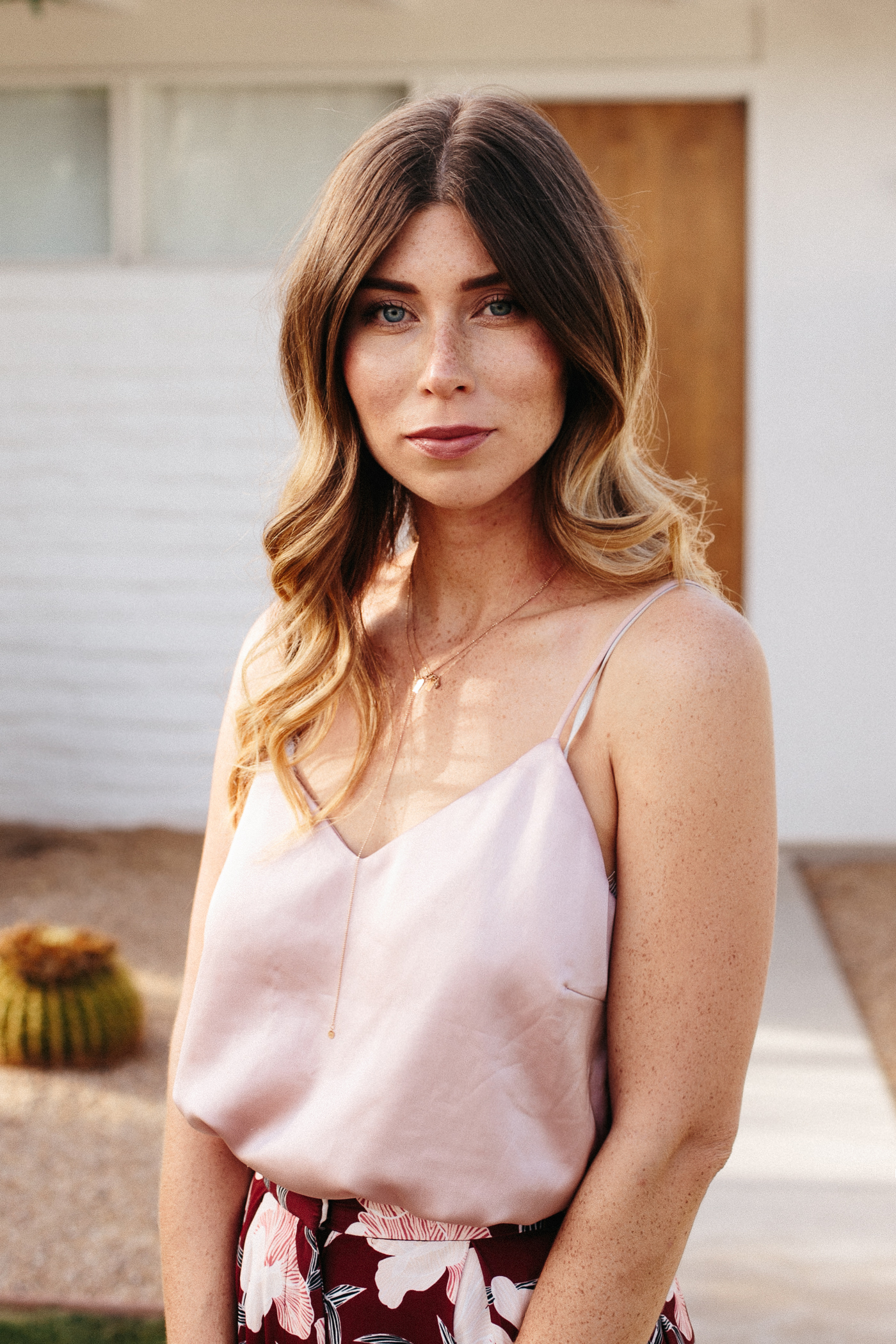 EDITED: camisole (shipping to Austria here) // FAITHFULL: floral pants // AQUAZZURA: pumps // VALENTINO: bag // ANNA I.J.: necklaces