L'Horizon Palm Springs
Tucked away behind a big, dark green hedge, you'll find the L'Horizon Palm Springs on East Palm Canyon Drive. What awaits behind said hedge is my new favorite boutique hotel in the world (setting the bar high in only the second sentence, I know). I lost my heart to the iconic, mid-century modern architecture, perfect interior design, personal service and rich Hollywood history, that the L'Horizon embodies.
But let's go back to the beginning of our lovestory: I was in the middle of planning our California vacation right at Coachella peak season. In other words, my entire Instagram feed was flooded with photos from Palm Springs. You would think that this would make finding a hotel an easy task, but the more I was seeing the typical places, the more I started craving something I had never seen before. So I did some research and stumbled across the L'Horizon Palm Springs. Basically my own personal dream of a hotel come true.
"L'Horizon Resort and Spa brings back the glamour of Hollywood's golden age through its unique design esthetic by renowned designer Steve Hermann. The 1950's gem served as a playground for Hollywood A-Lister's and U. S. Presidents alike. 
Now, redeveloped as a luxury resort, it boasts true exclusivity nestled within intimate spaces on 3 acres of gorgeous manicured desert grounds.  The 25 Bungalows are custom designed to emulate luxurious private residences with hand selected materials and finishes. The dramatic mountain backdrop frames the imaginatively designed landscapes to create a striking setting found only at L'Horizon Resort and Spa. L'Horizon Resort and Spa is an Adult only Resort, all guests must be 21 and over."
We spent 5 days, 4 nights at the resort and it was absolutely perfect. So perfect that we are already finding excuses to go back in January…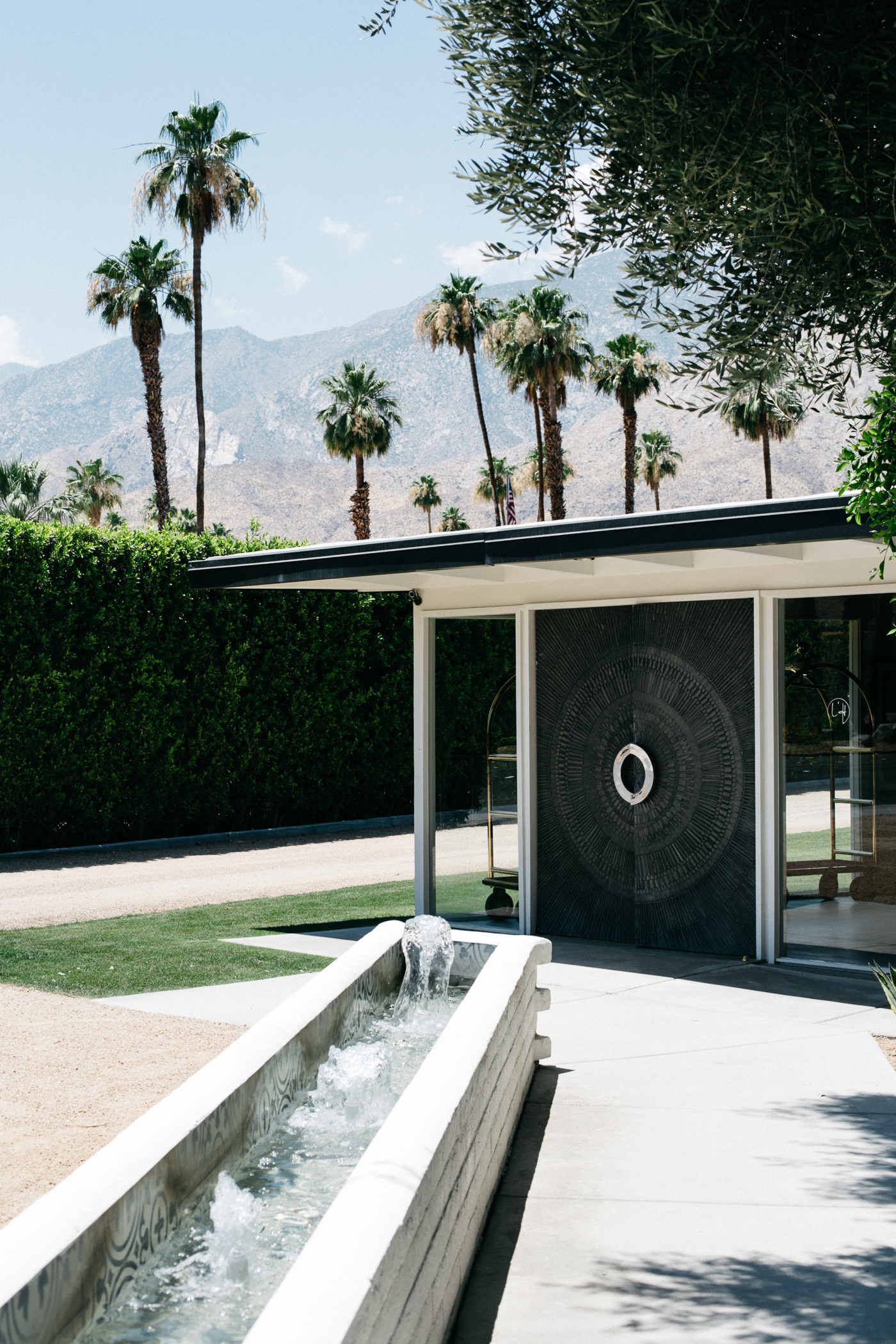 What I liked About The Hotel:
The Size: I am a sucker for small luxury hotels. I love the intimacy and attention to detail. With only 25 bungalows and their adult only policy, the maximum occupancy of the hotel is at 50 guests. Even on Memorial Day Weekend, which is when we stayed there, it never once felt crowded at the pool or by the bar.

The Design: In terms of architecture and interior design, I don't think I have ever been more impressed by a hotel. If Mike and I ever build a house, I want it to look 100% like the L'Horizon. Modern and simple, super stylish but cozy. Steve Hermann did an incredible job.
Fun Fact: We fell in love with the toothbrush holders so much, that I hunted down the entire internet and found them somewhere in Russia in a concept store… now we have the same here in Vienna.

The Service: Due to the fact that the hotel is so small, by the second day the guy at the pool bar knew exactly how we liked our morning coffee. Everyone was super friendly and helpful. Professional but with a personal touch that allowed enough time for an occasional chat by the pool. Something that also stuck out to me was how informed the staff was about the history of the property and Steve Hermann as a designer.

The Little Things: Of course, a night at the L'Horizon doesn't come cheap (we paid 405$ per night, which added up to 499$ with taxes and fees), but in exchange they have a lot of little things that are simply a really nice touch. For example, coffee by the pool in the morning is free. Just like they have infused water jars all around the lobby and pool in order to keep hydrated. The bar has sunscreen ready for you, so not to worry when you run out in the desert heat. A custom engraved metal plate is attached to your bungalow that reads "The Heiler Bungalow" for the duration of your stay and is a nice souvenir to take home, valet parking is free (such a welcome change to the daily 42$ we paid in LA) and cookies are placed by your bedside with every turndown service.

The Food: Breakfast by the pool was pure bliss and dinner at SO-PA was delicious. "California roots and cosmopolitan perspective come together in the work of Chef Jason Niederkorn."

The Bathroom: The most stylish toothbrush holders ever, products by Le Labo, an outdoor shower and a hairdryer that has power. Just how I like my bathrooms!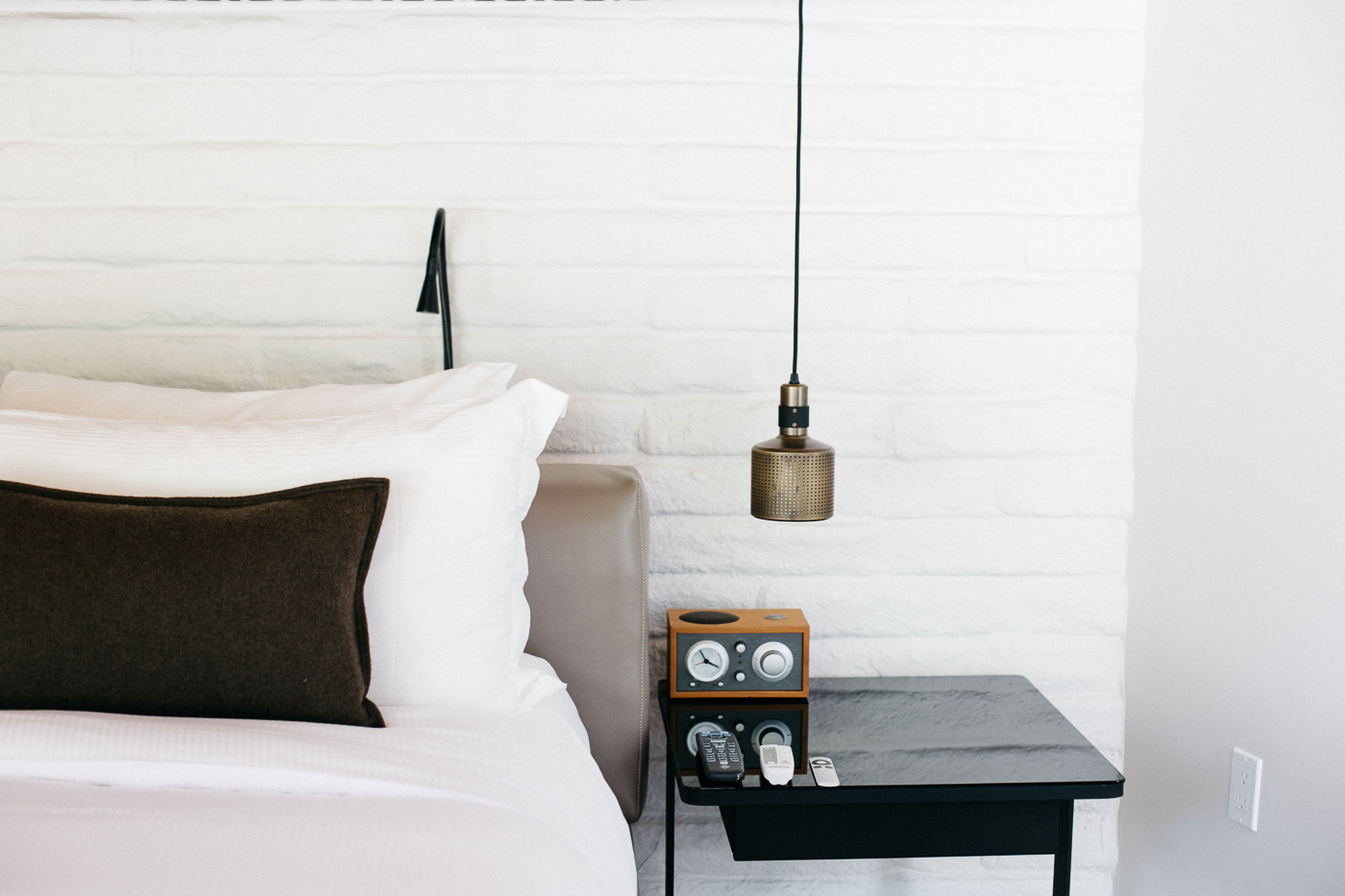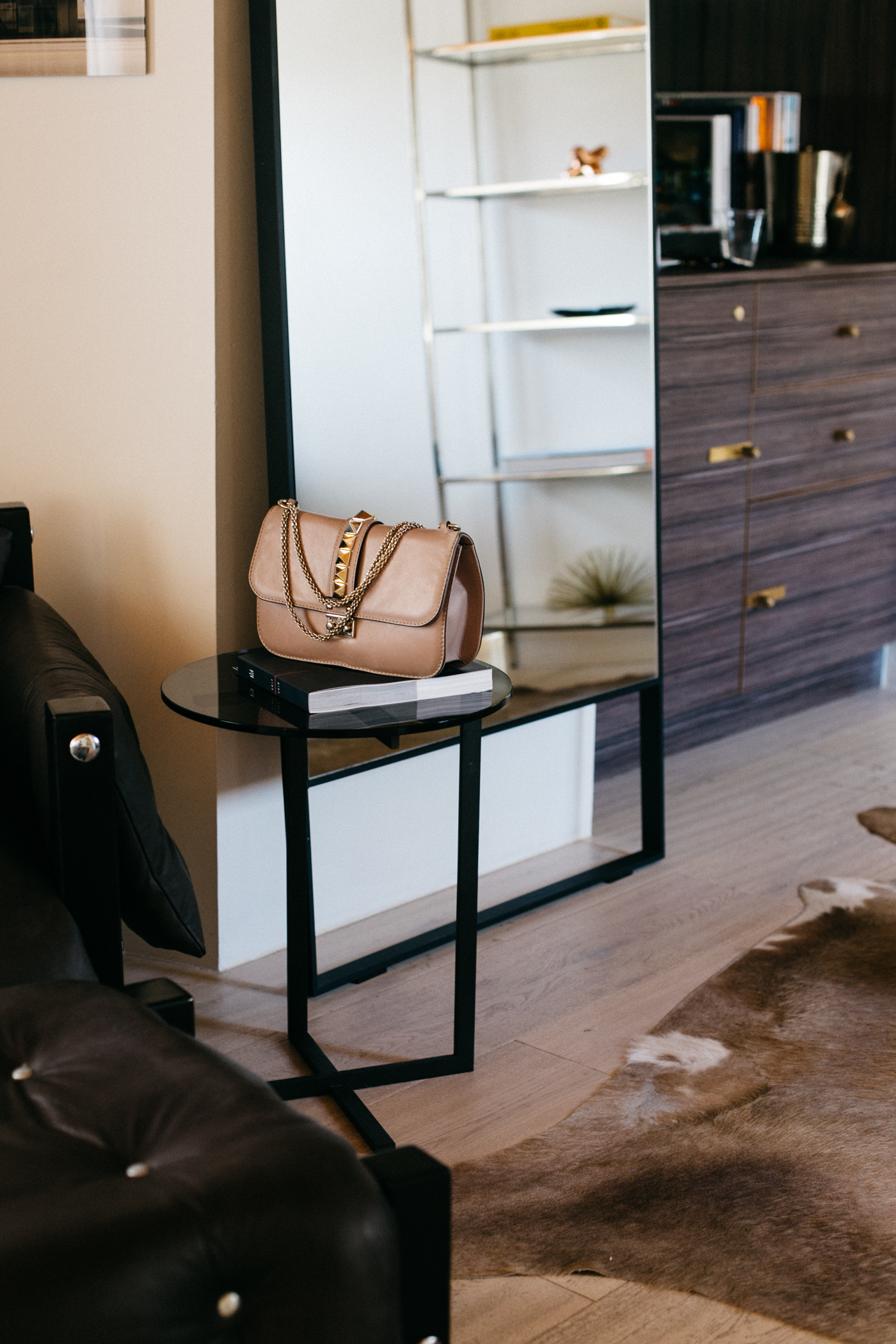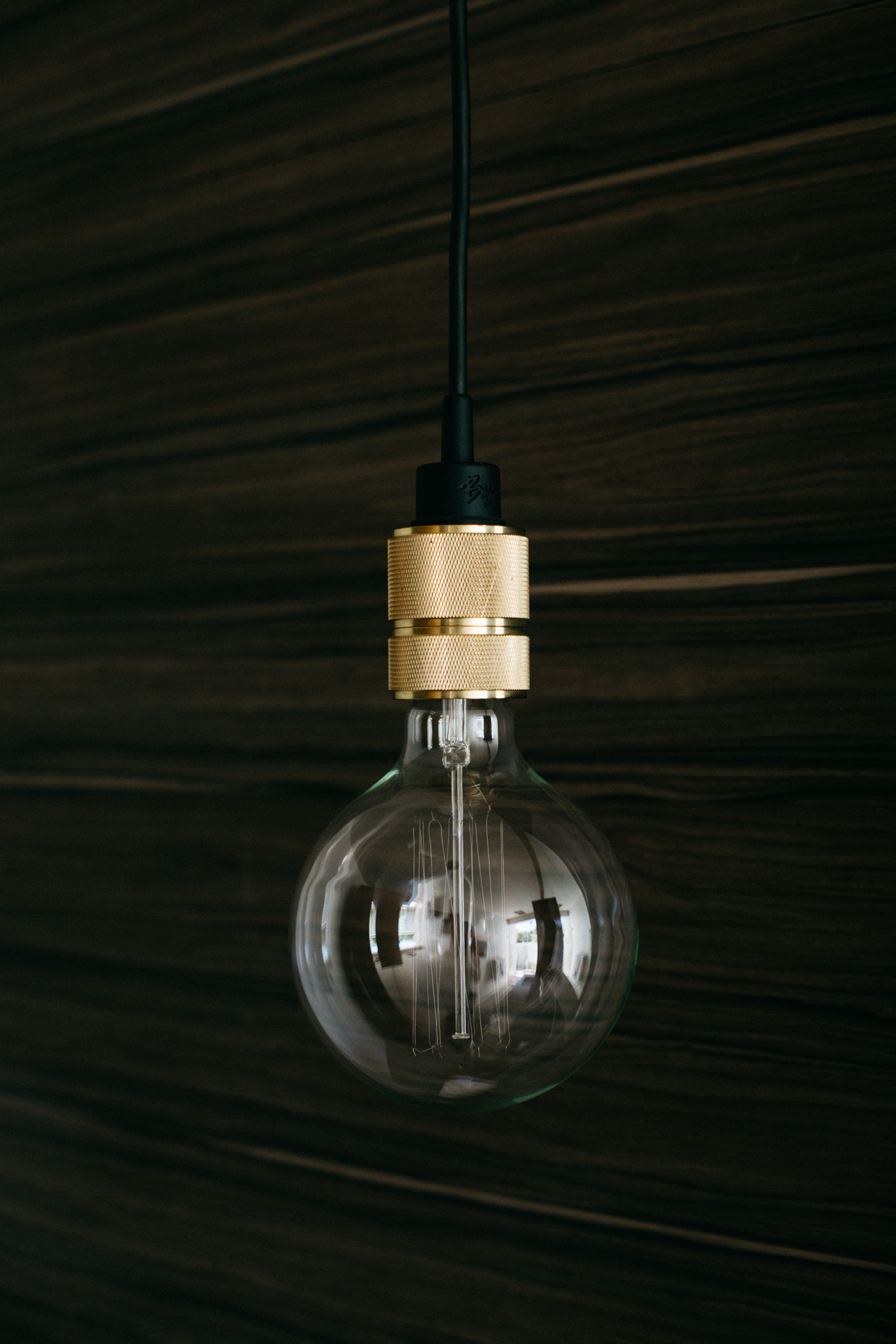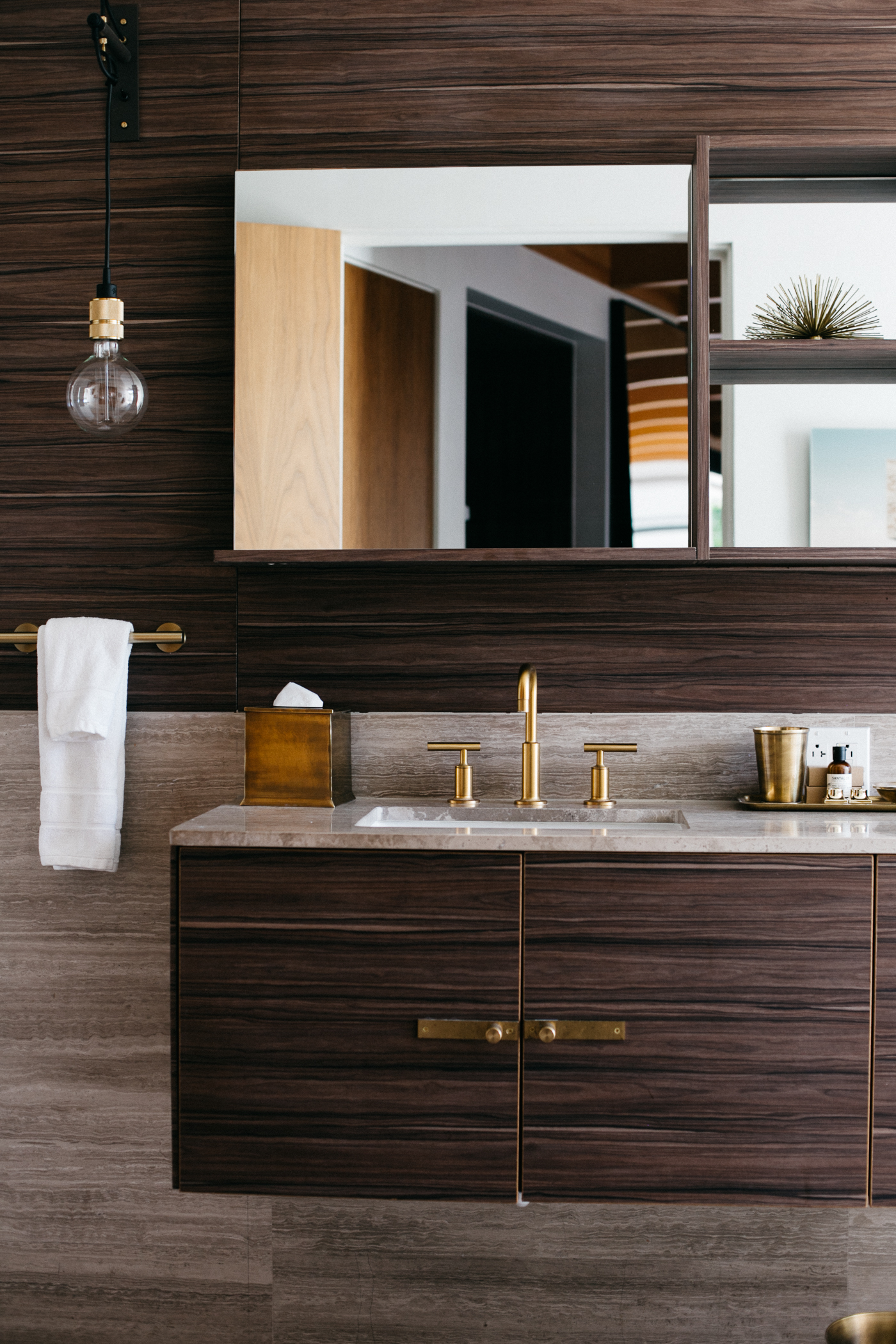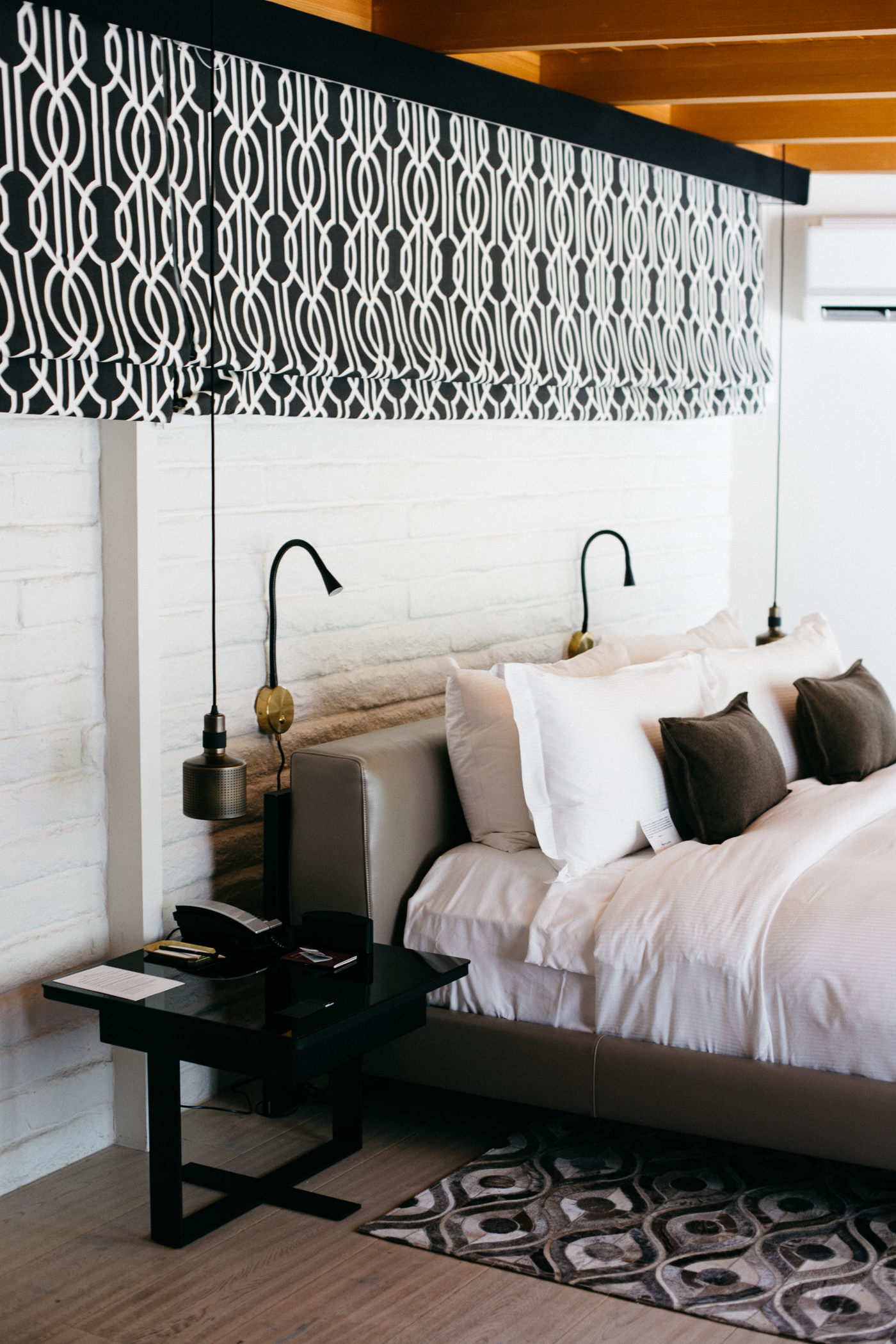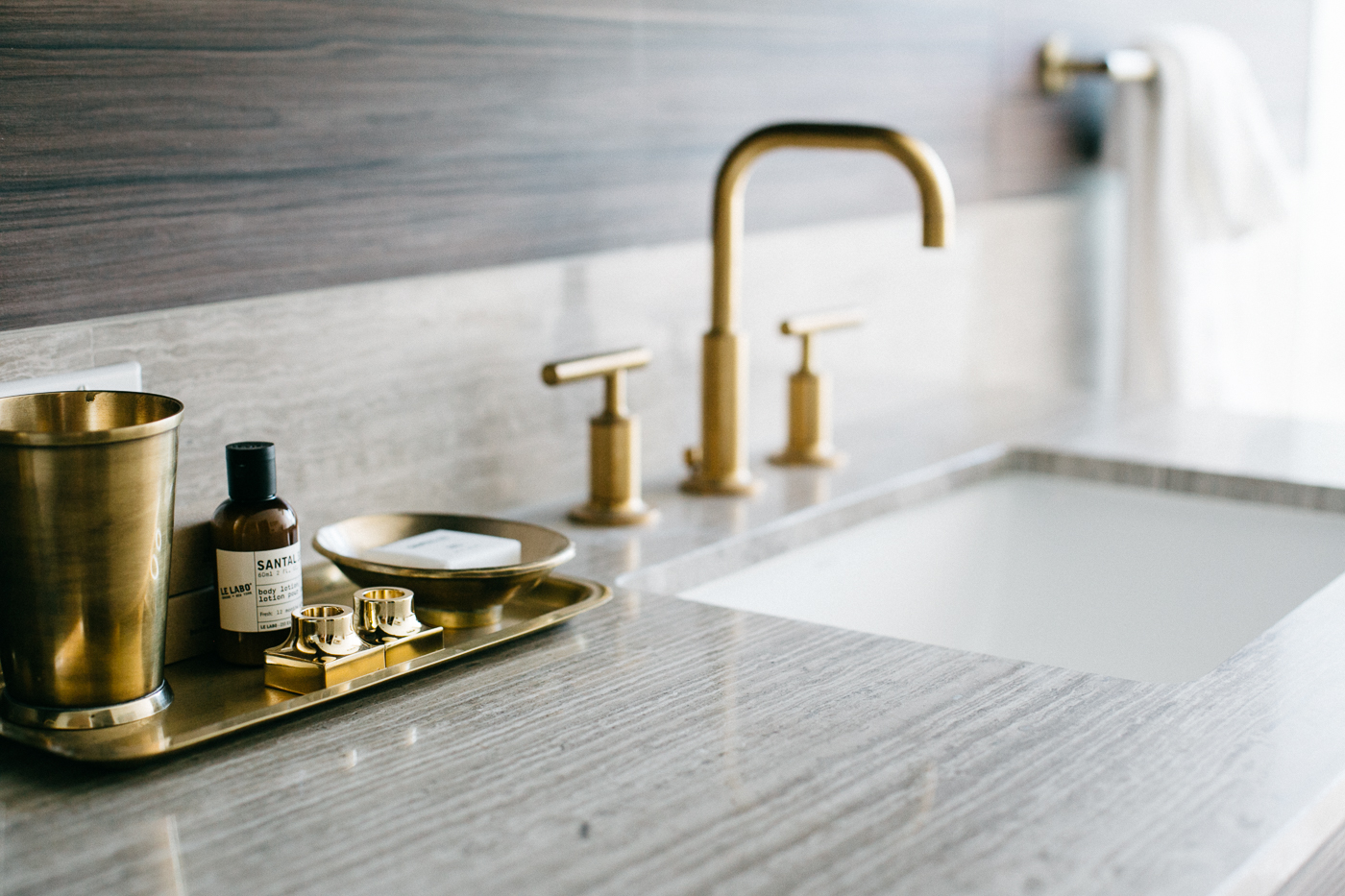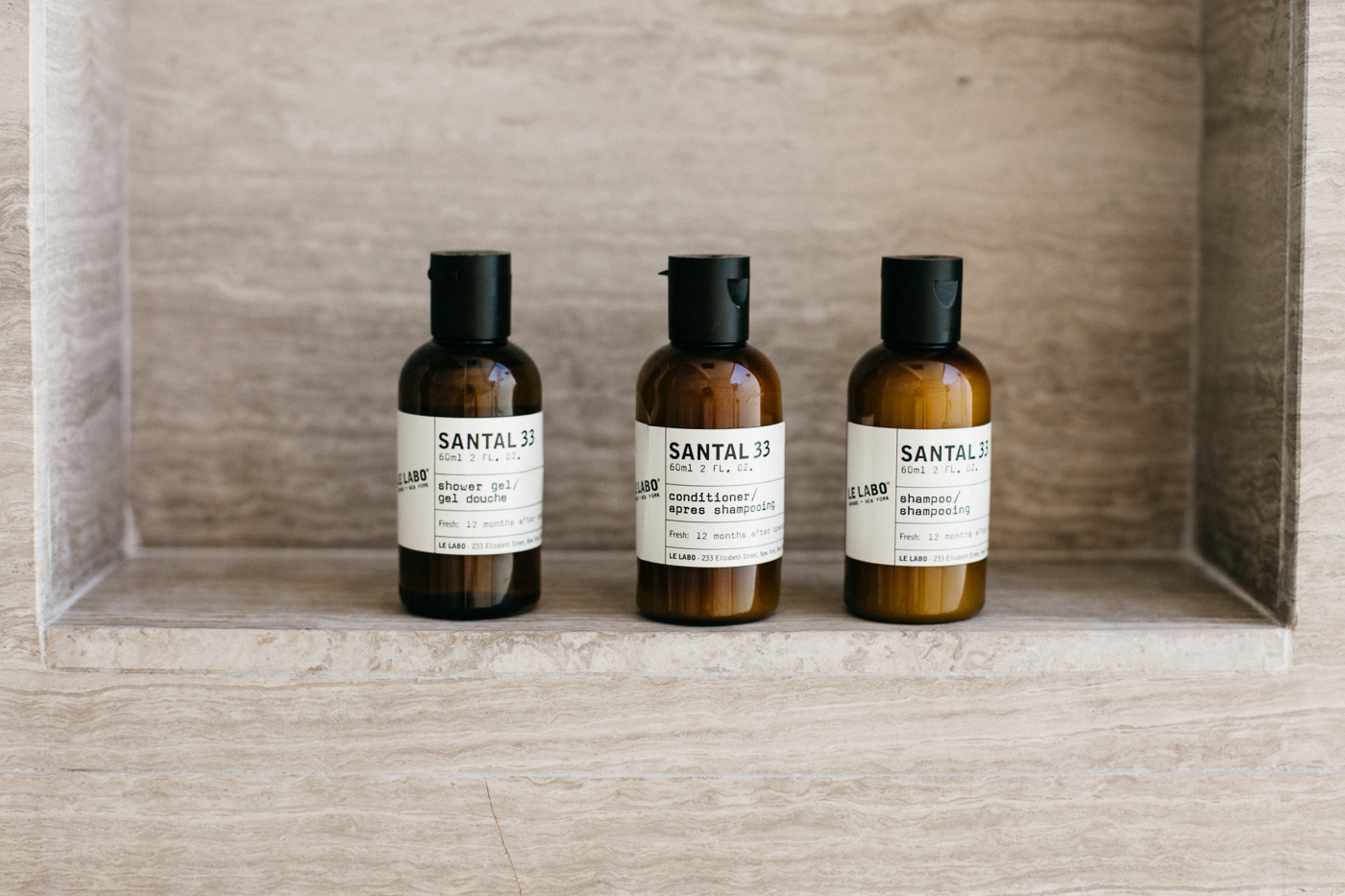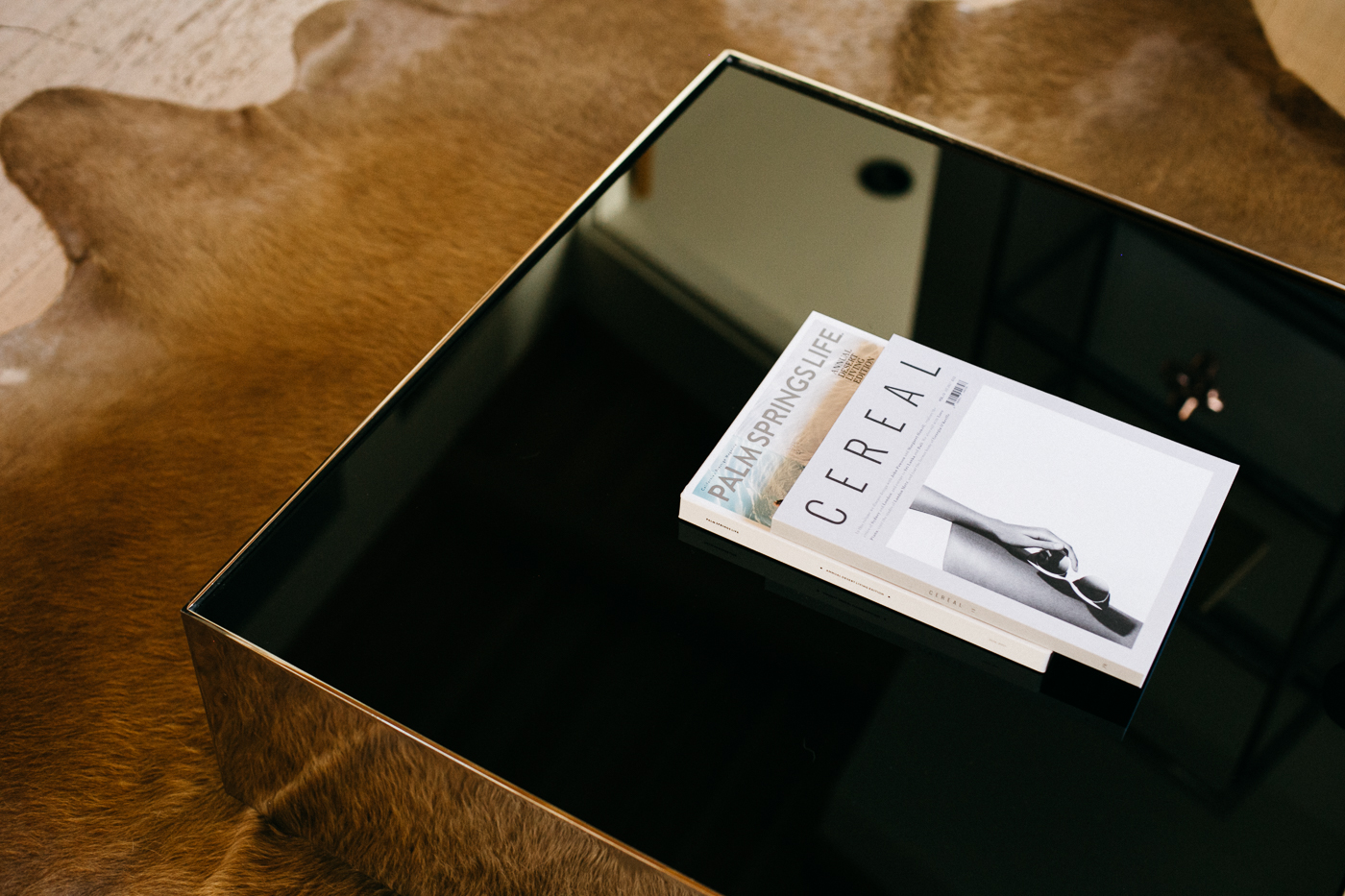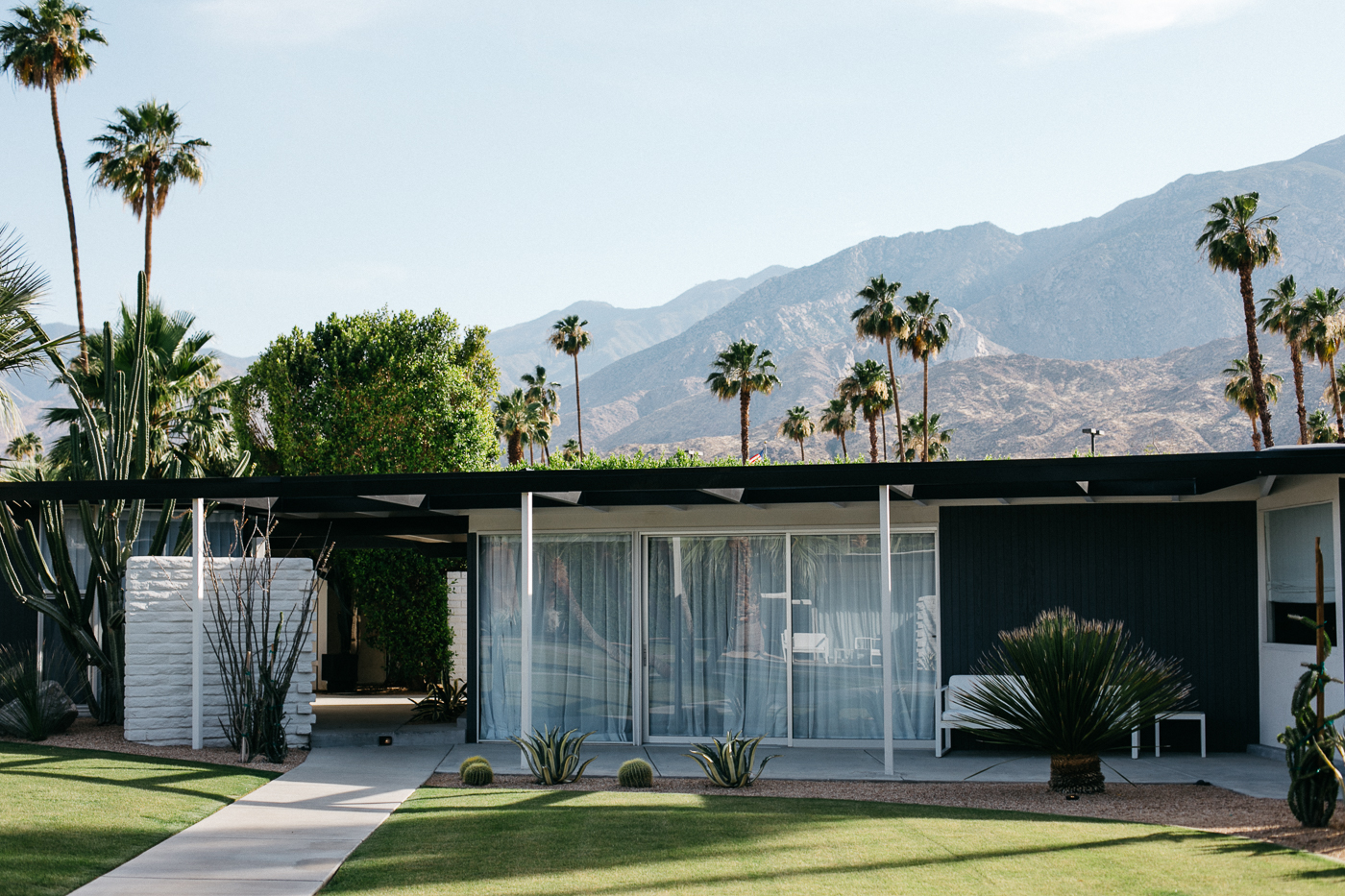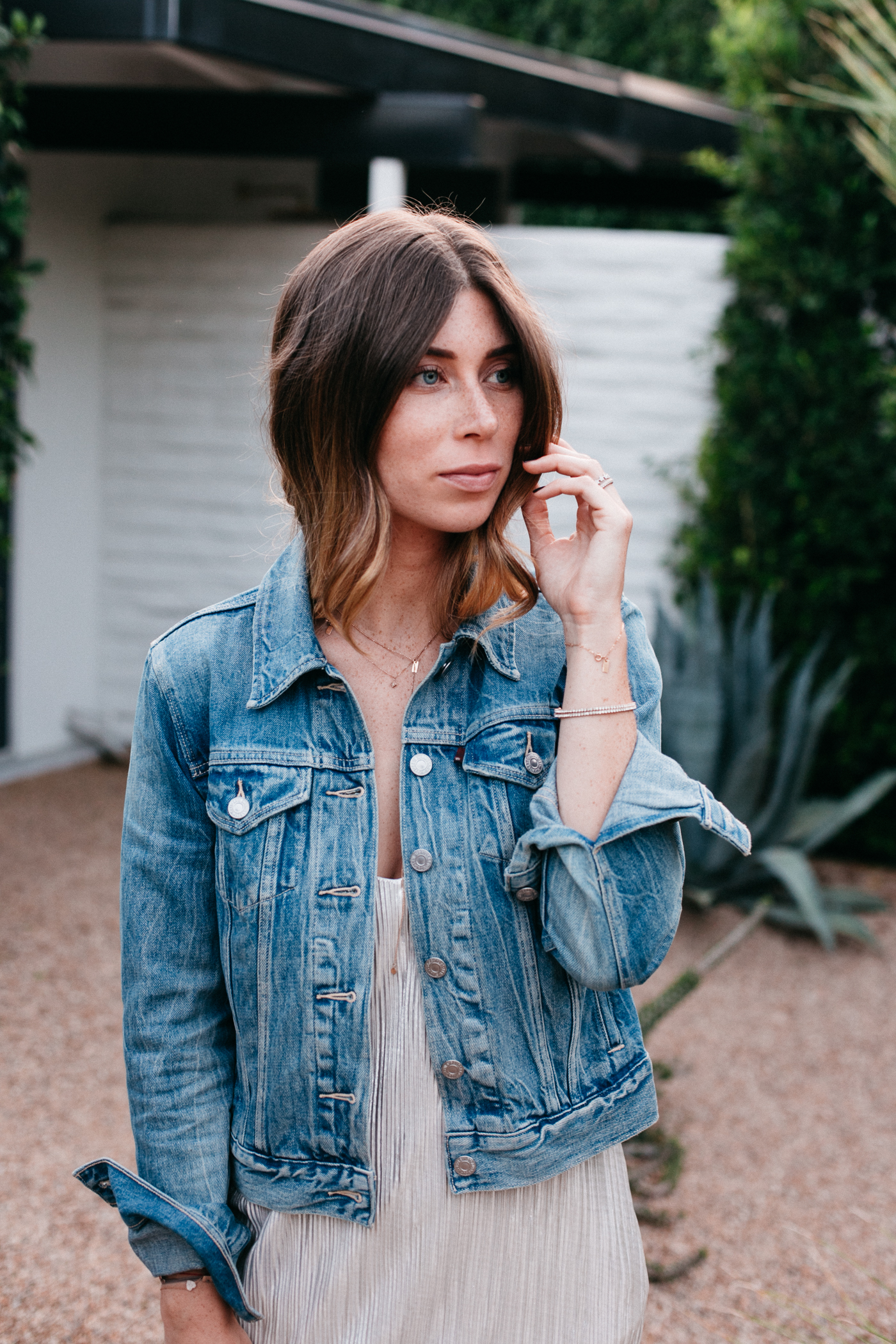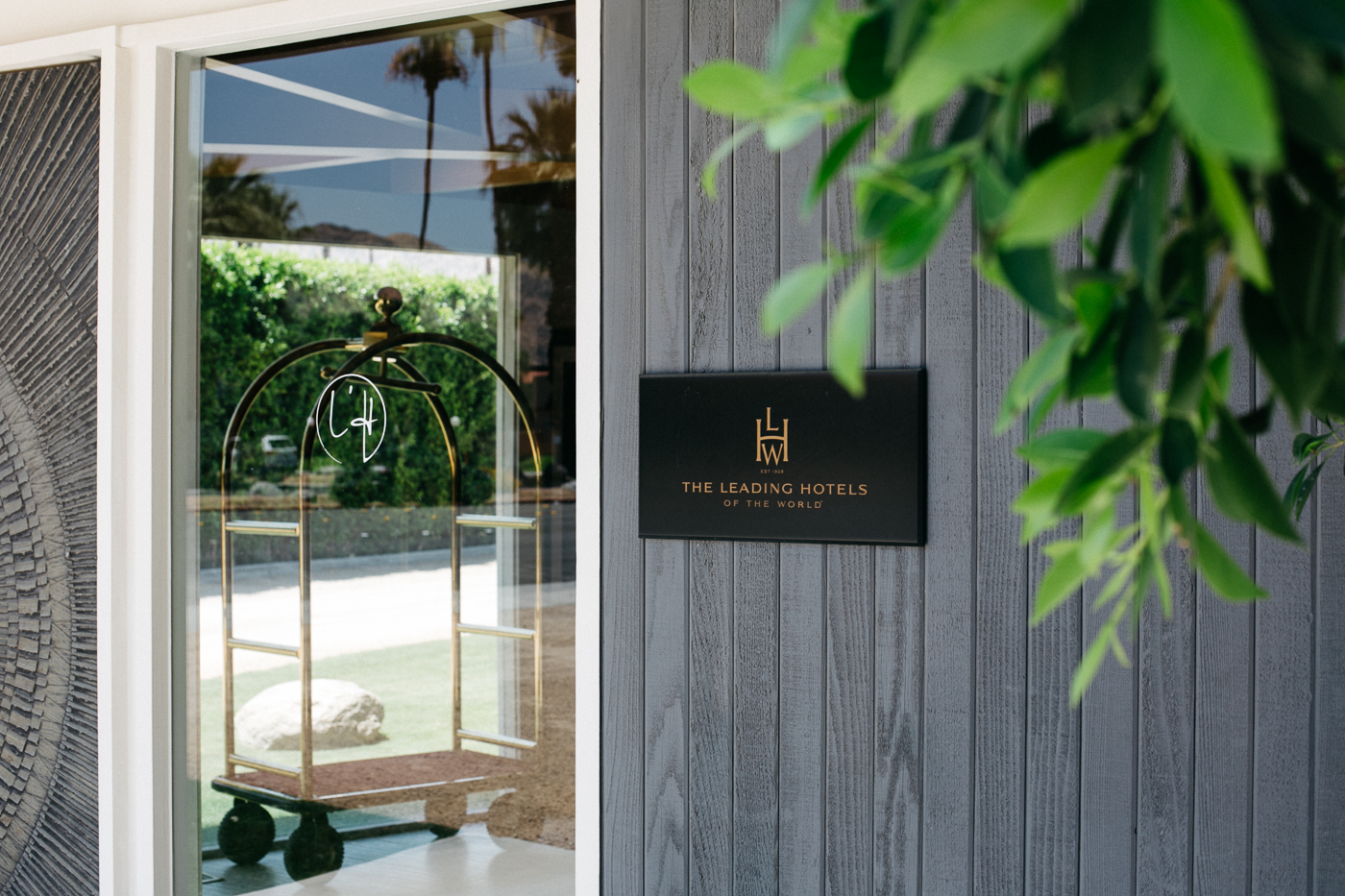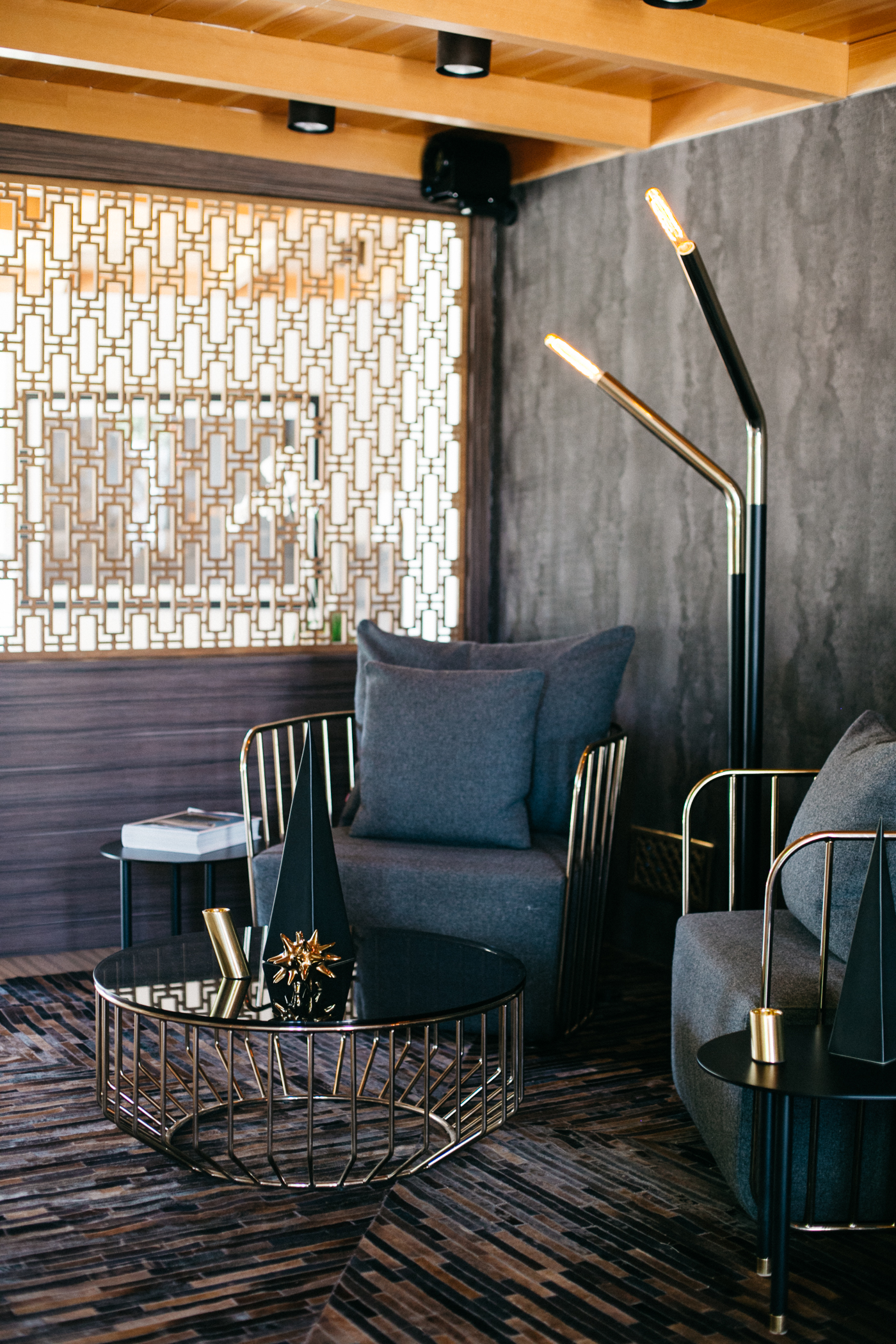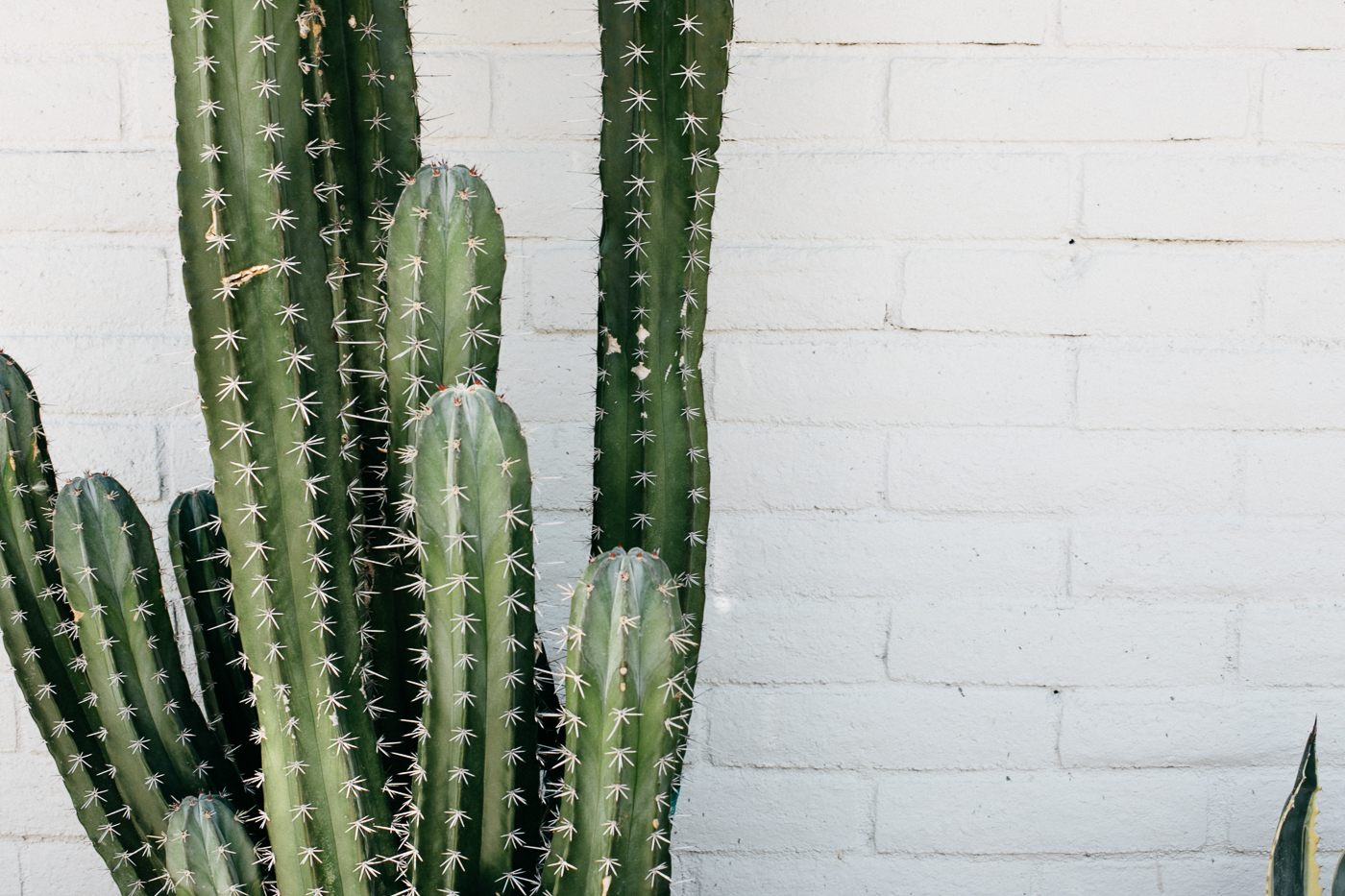 What I Didn't Like:
There is no gym.Now one may argue that vacations are all about being lazy, but to me it is the exact opposite. I usually workout almost daily during my time-off and I definitely missed the gym. They do have a partner gym where you pay and then get reimbursed at the hotel's reception, but quite frankly this was too much of a hassle for us. I just went for a run on 2 of the mornings, which was super nice with the stunning Palm Springs architecture, but you have to be an early bird because after 8am it gets too hot.

While the food at the SO-PA restaurant was insanely good (I had a gazpacho with crab meat that was out of this world), I have to be honest, that I was not that impressed with the service. We went there on our first evening and as guests of the hotel, we were informed that we should have made a reservation but were graciously seated at the family-style table (even though 3 other tables for 4 people stayed empty all night). The first thing the waitress said to us was "So sorry that you guys have to be on the uncomfortable chairs."… She was not the most motivated in general and the bottle of rosé wine we ordered came at room temperature, which is a bit of a problem in the desert. Also, she never noticed our empty glasses and Mike kept refilling for us. I know it sounds a bit snobbish, but when you are paying 200$ for dinner I would expect the waitress to be a tiny bit more attentive and not rub it in our faces that we got the bad seats. Still, the al fresco setting of the restaurant and the food made up for it and we had a great evening.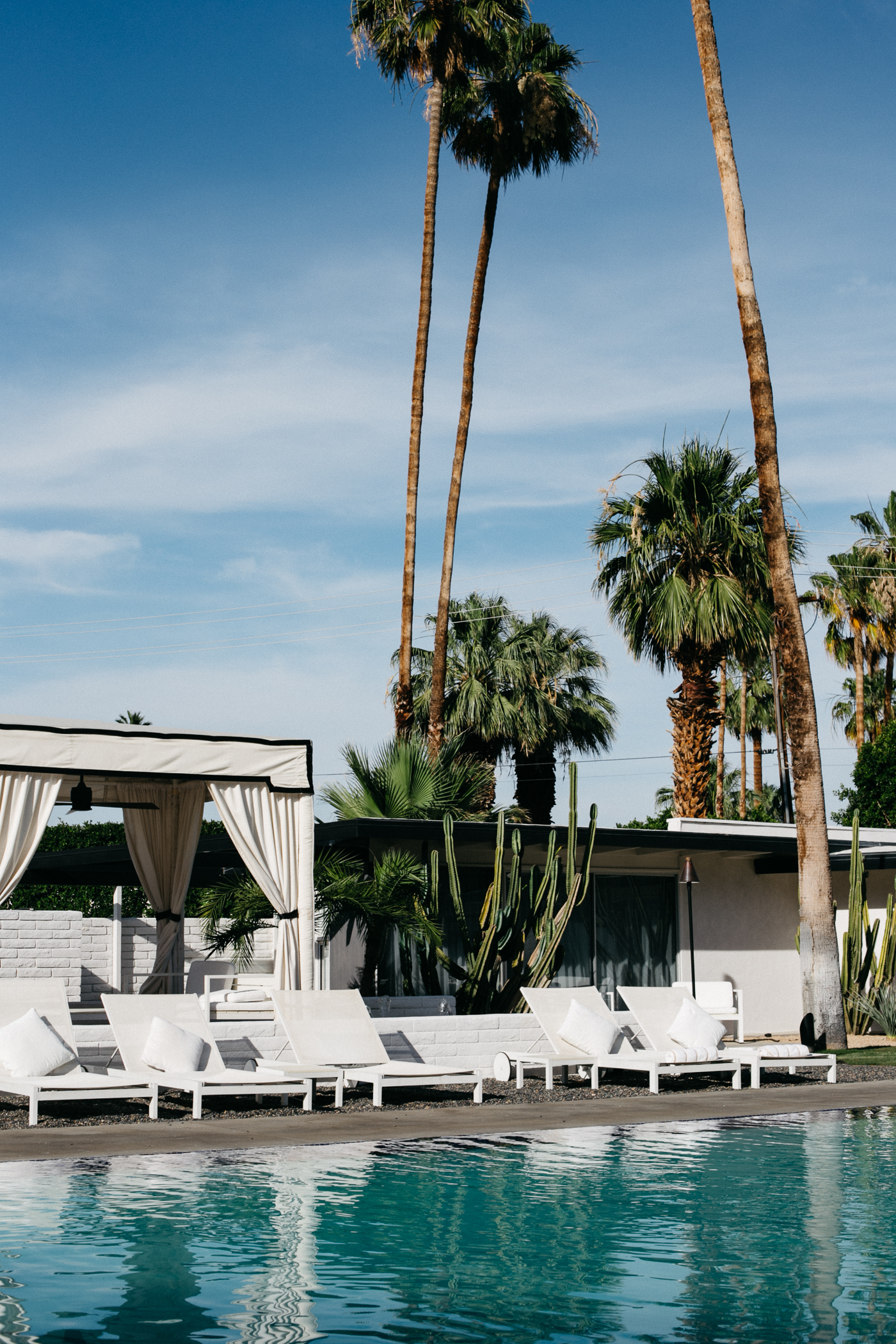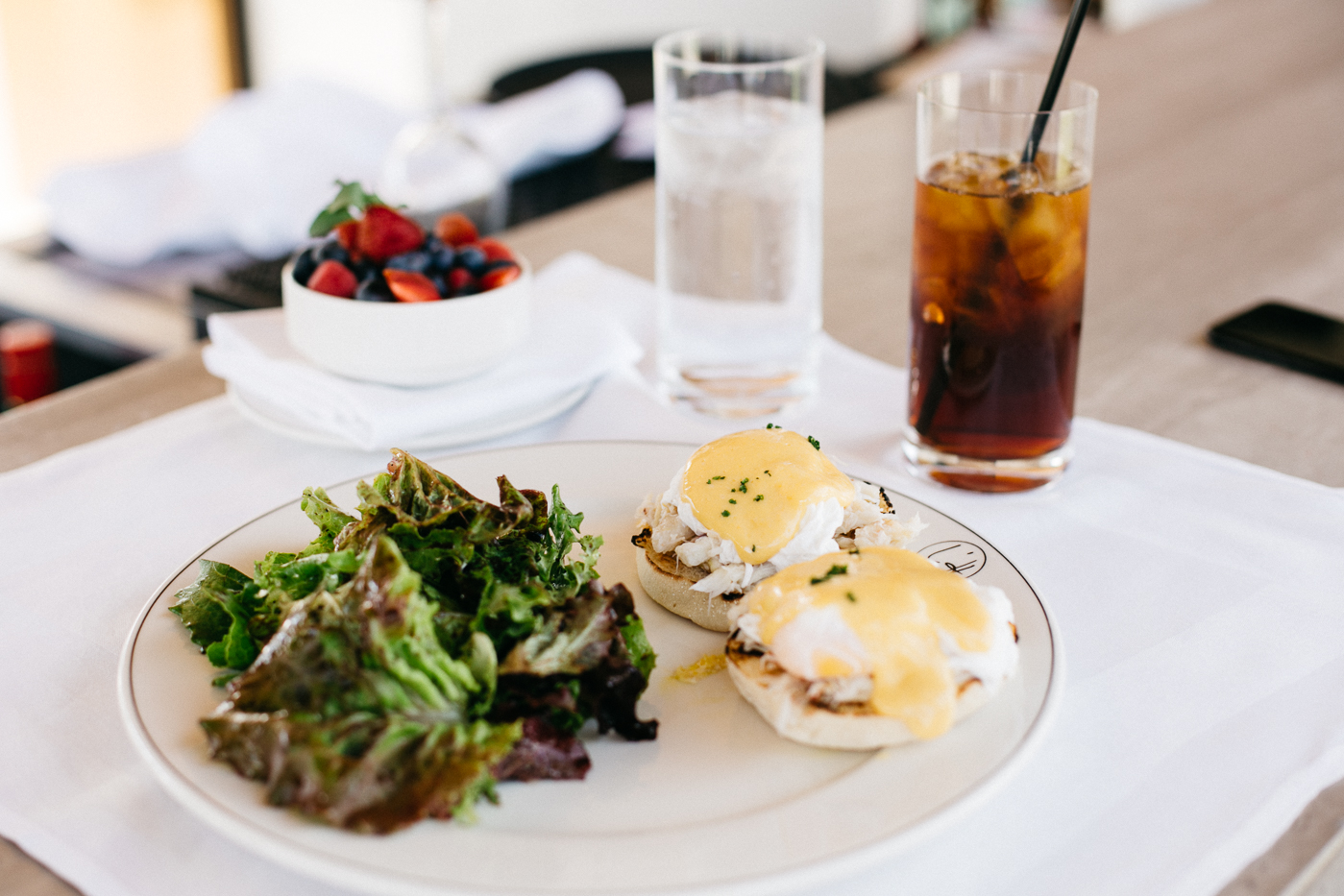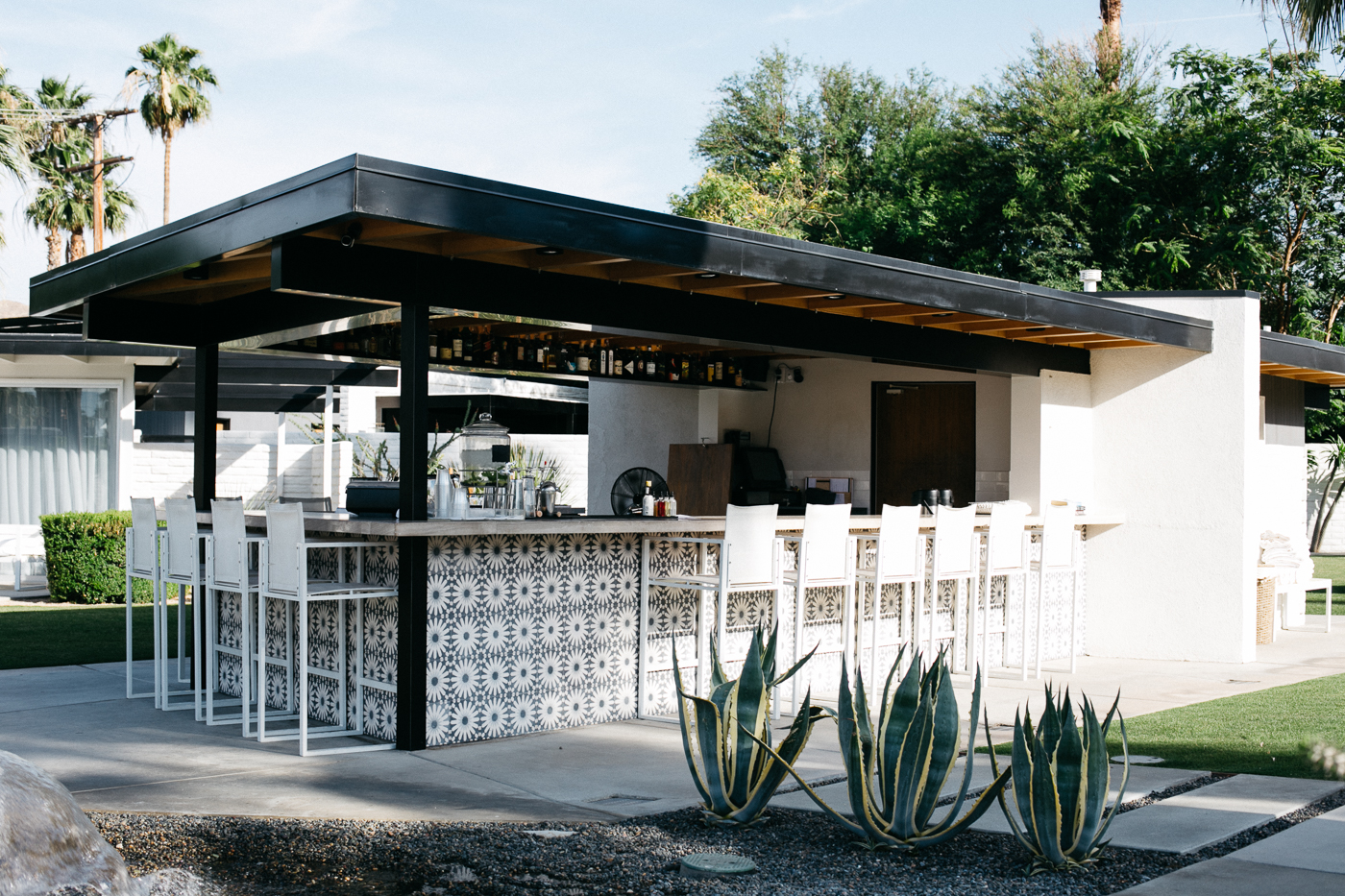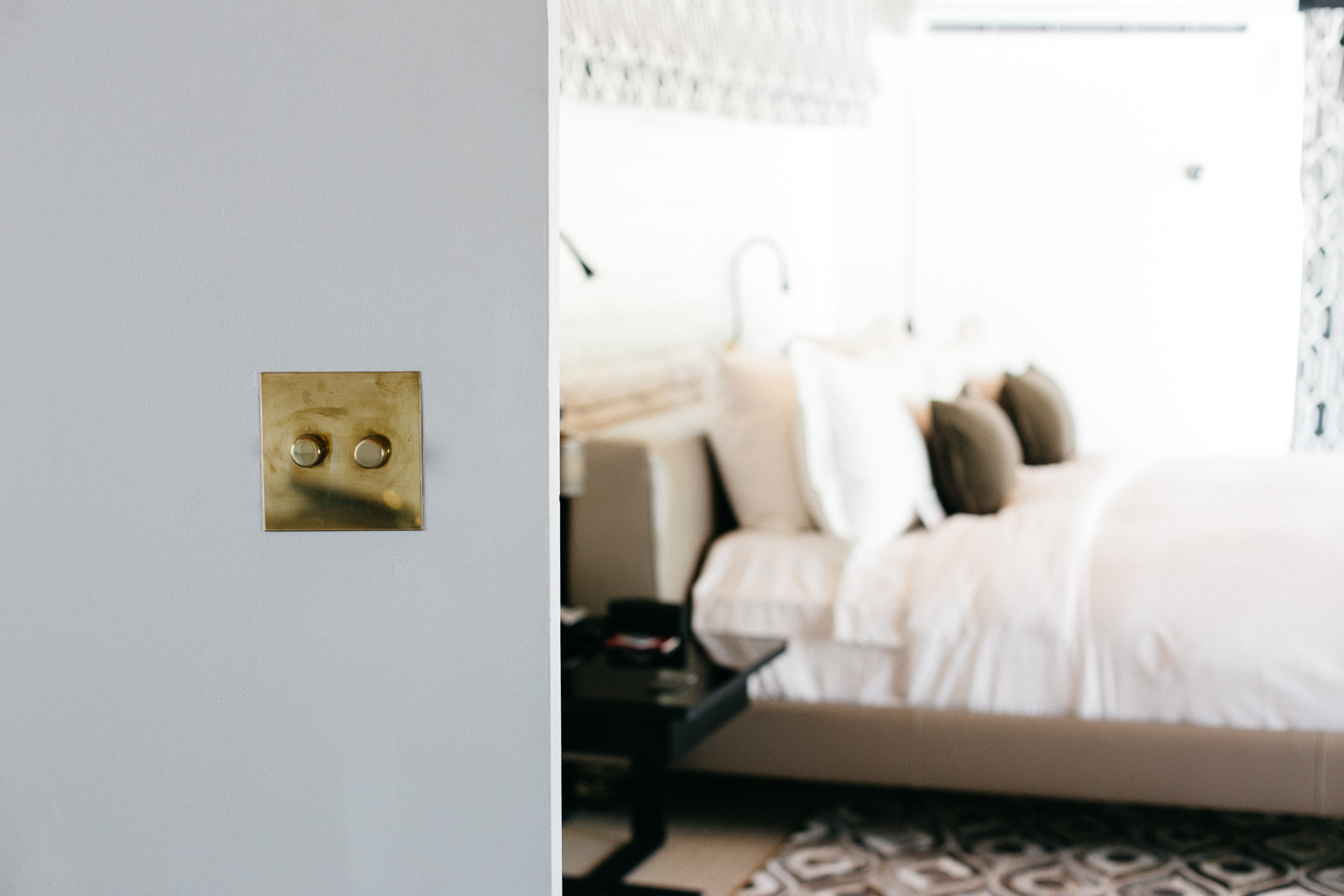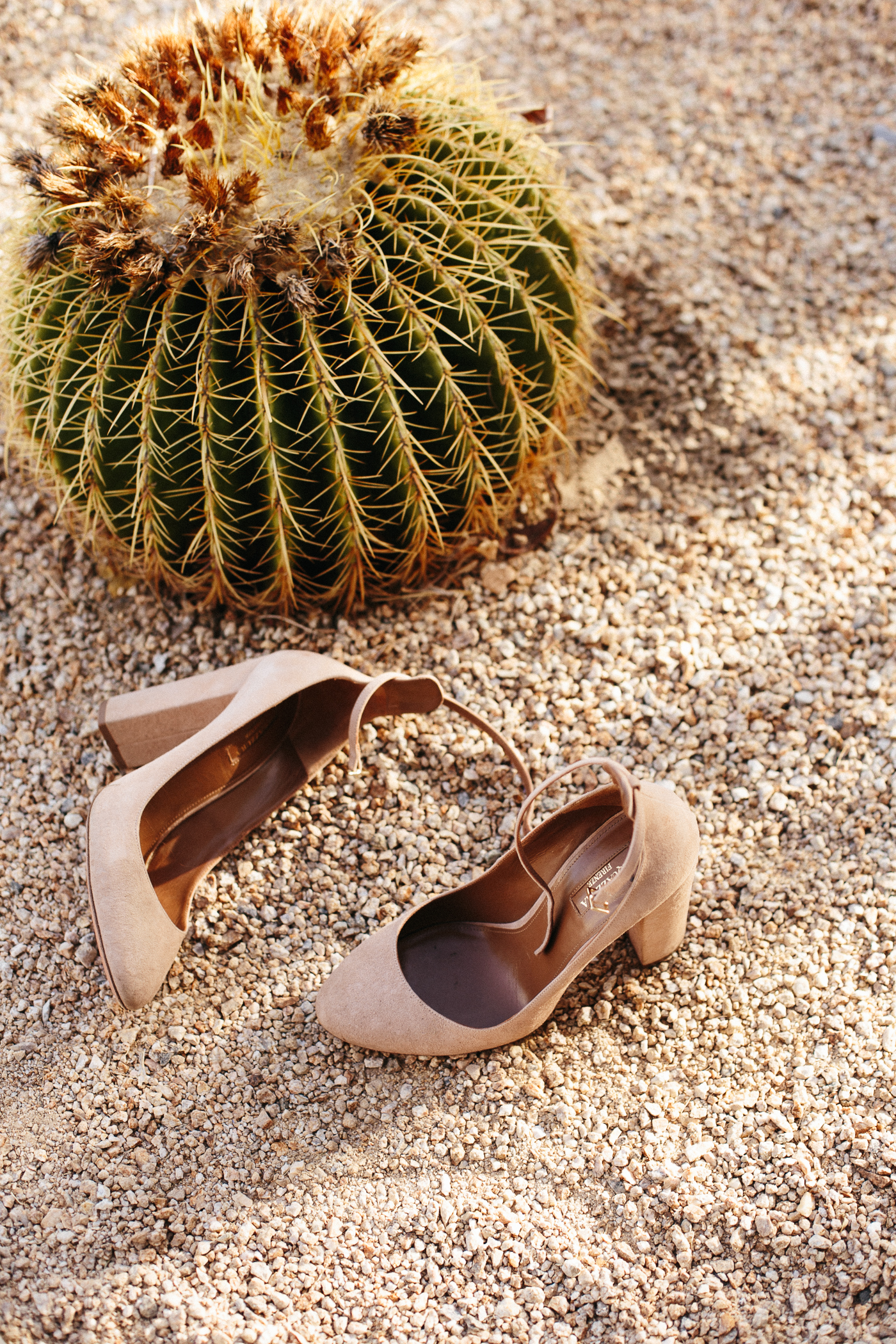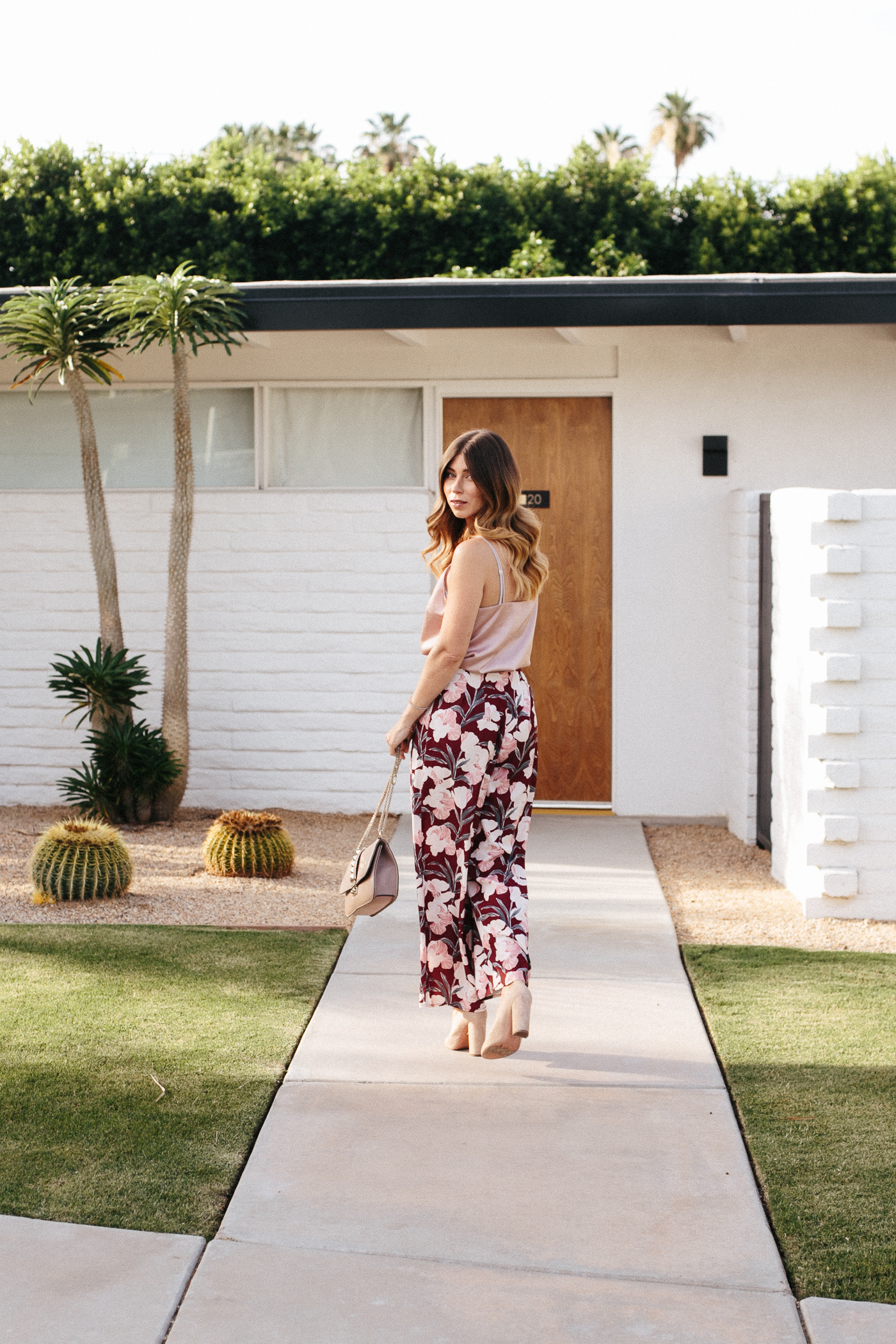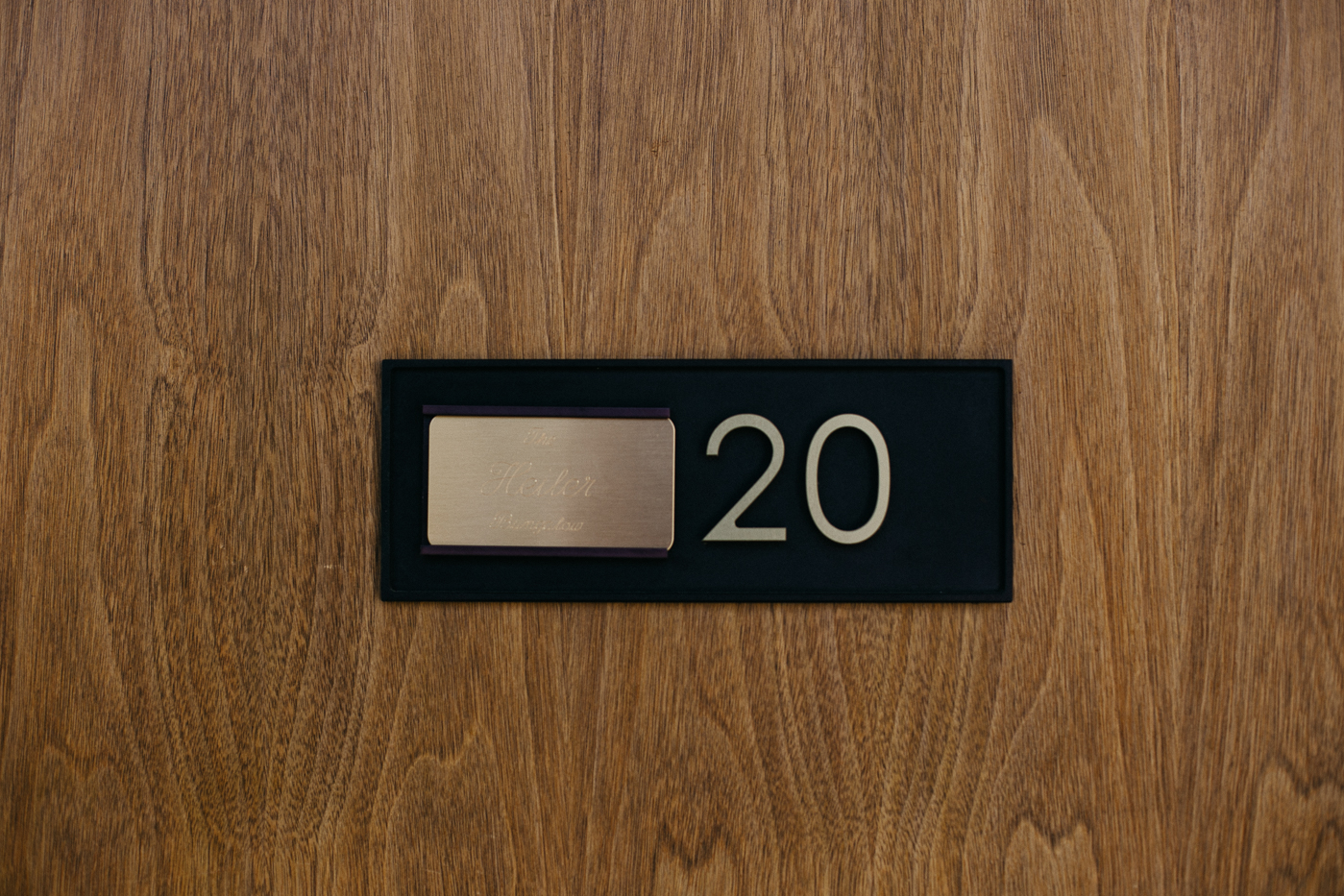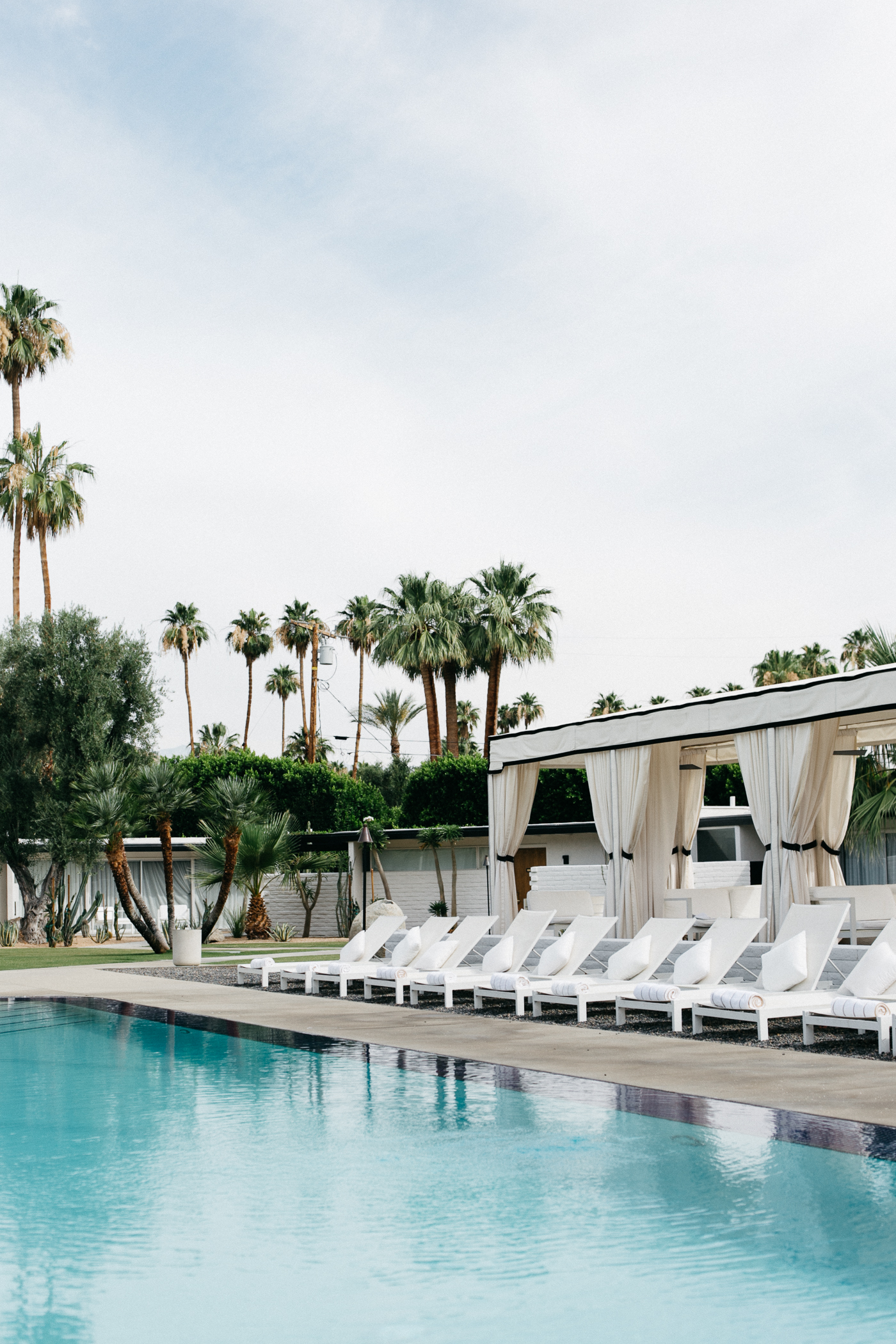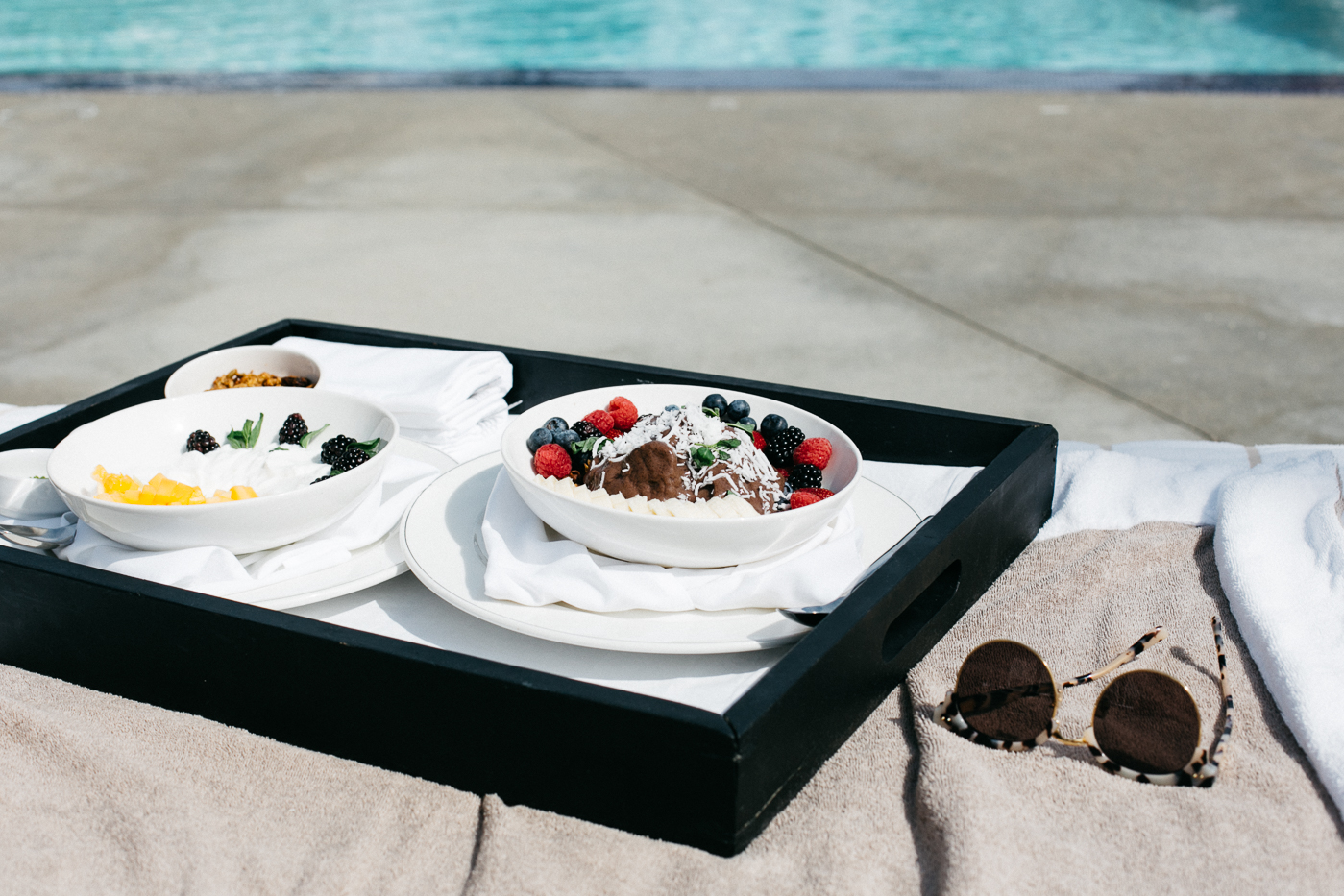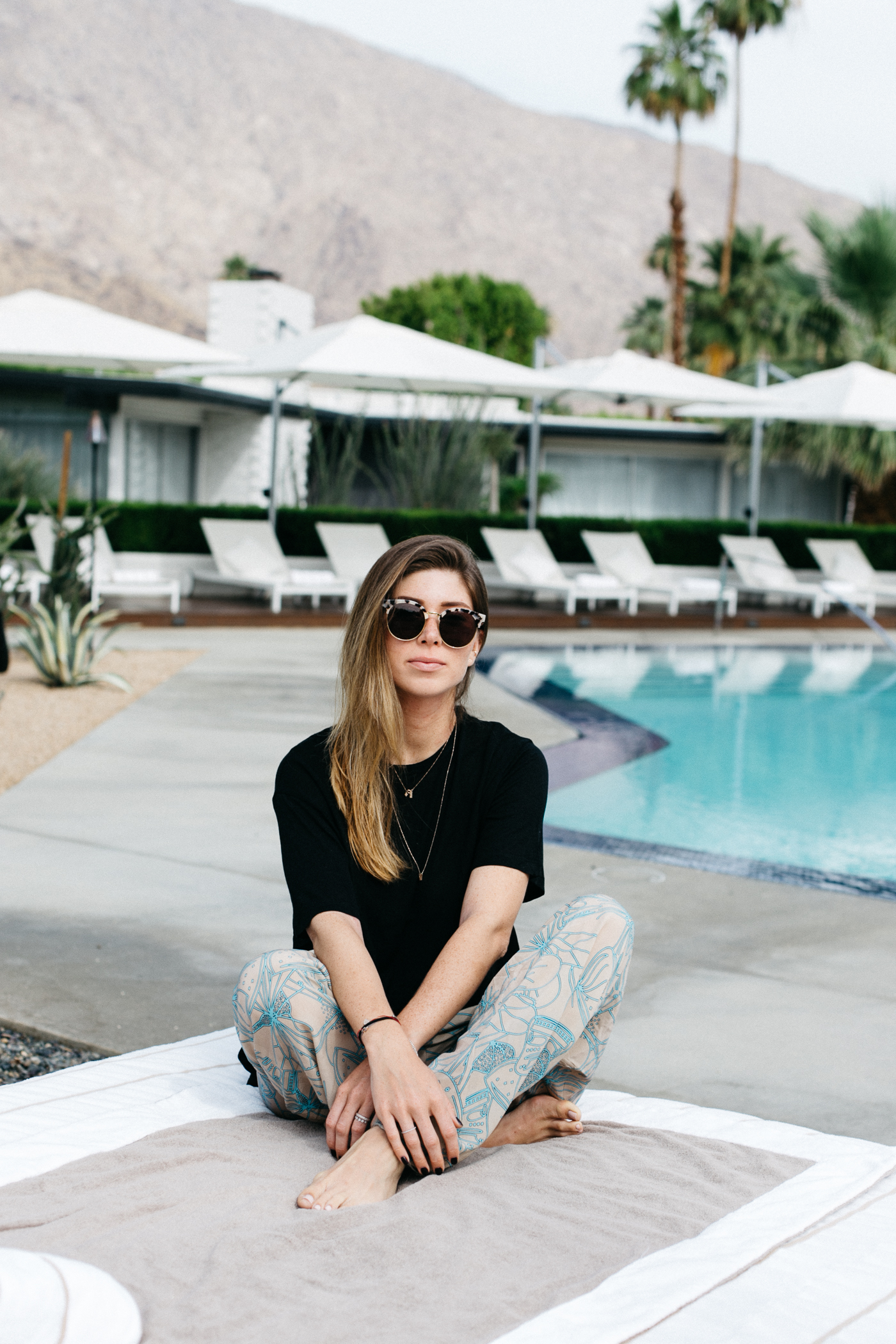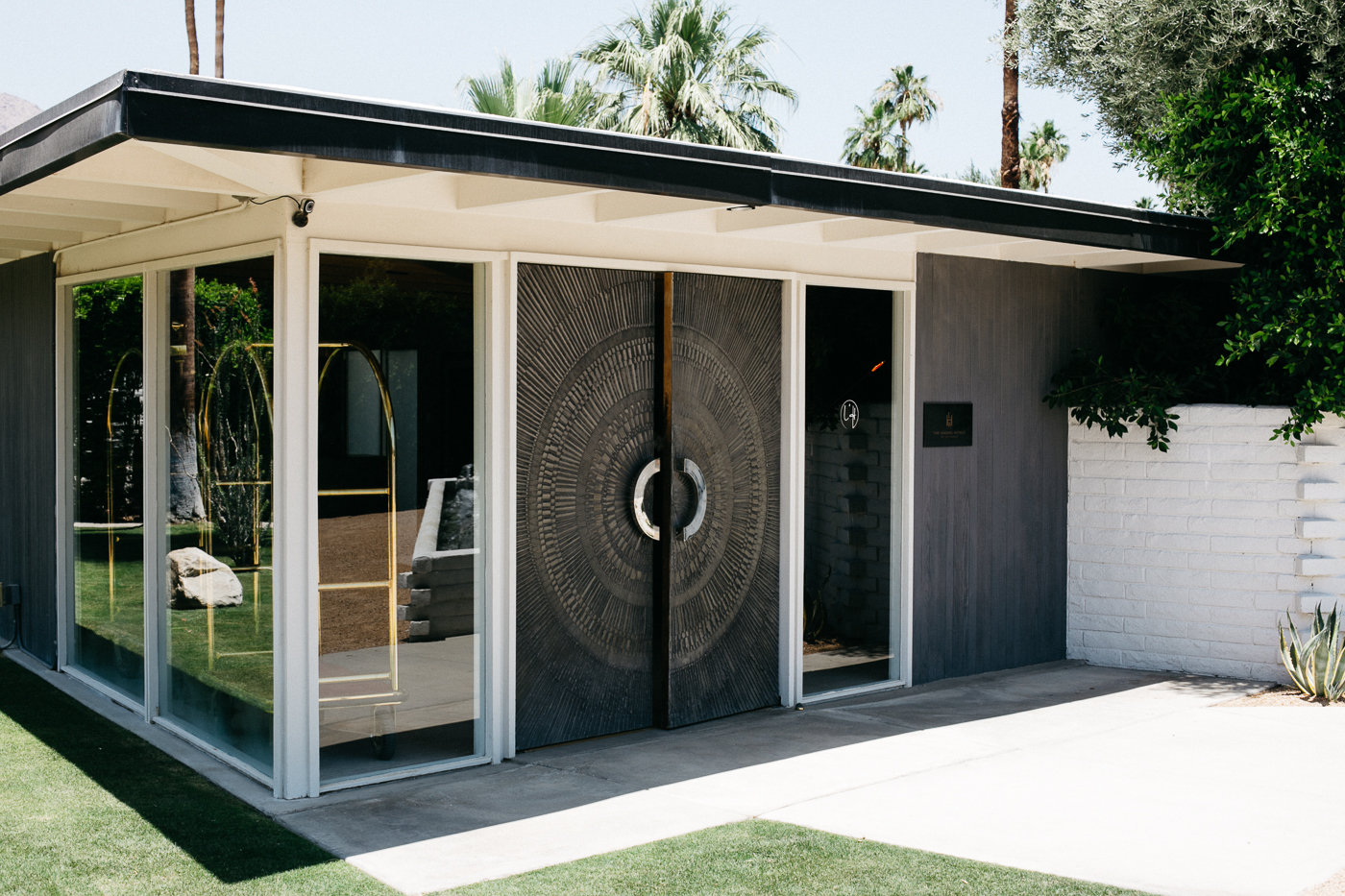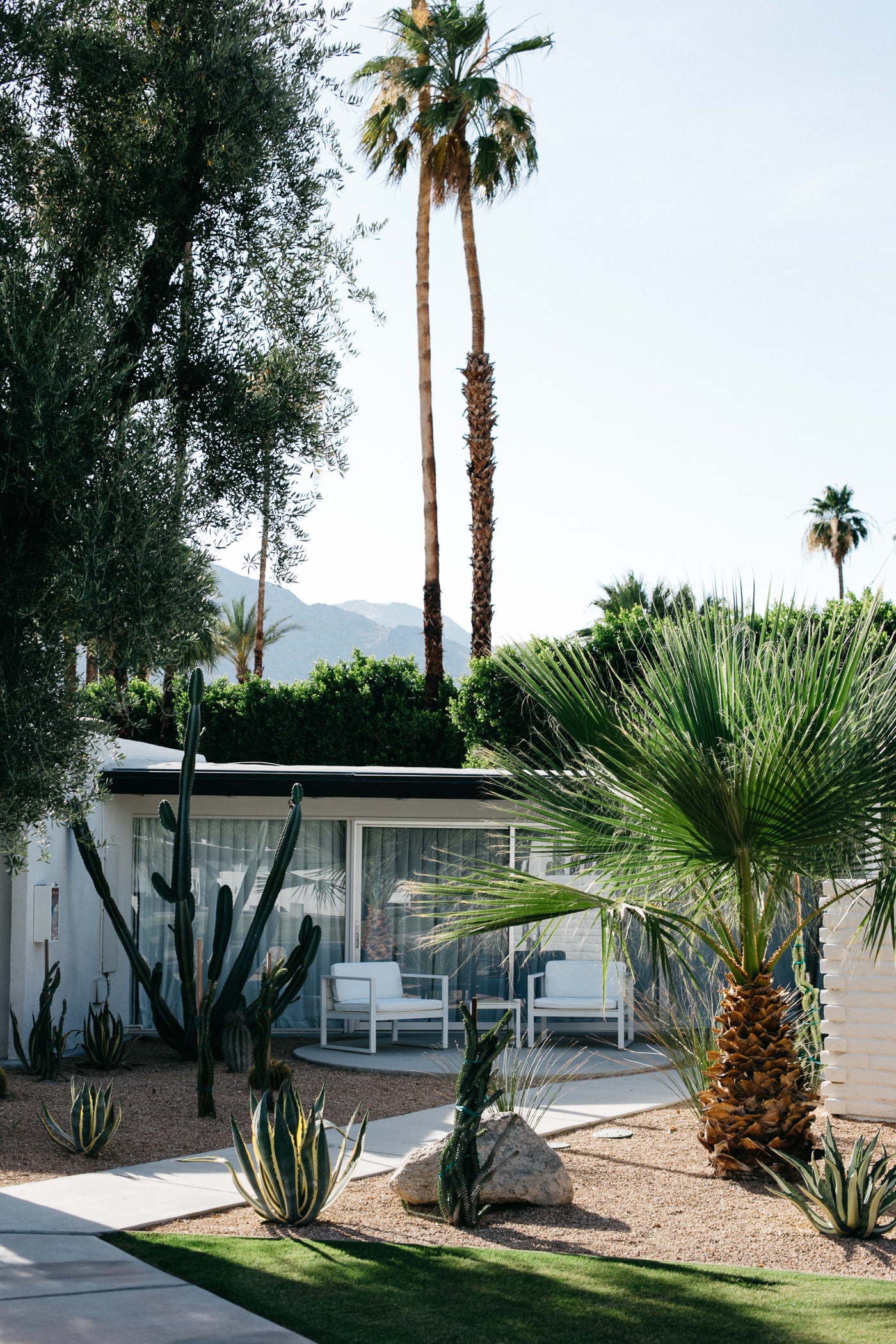 All in all, I have come to the conclusion that the L'Horizon Palm Springs is my new favorite hotel. I know it is a big statement and obviously I have yet to see many other hotels and have always been a bit biased when it comes to California (motherland), but for my personal taste and the things Mike and I appreciate about hotels, this is definitely a top contender. Design and interior junkies will understand. The hotel is only 2 years old and I am pretty sure that once the Coachella crowd picks up on it, it will be impossible to get (or afford) a room there, so be quick – we'll be back in January!