TRAVEL: Otok Murter, island love!
I left my heart on an island. Murter island to be exact. When planing our trip to Croatia, I had no idea exactly how many incredible islands lie just off the coast. In clear view from Zadar, there was Kornati National Park, made up of 140 islands. After a bit of research, I noticed that one island, not too far from our hotel (about 80km), was accessible by car through a bridge in tiny village called Tisno. Once we made it to Otok Murter, it was love at first sight. The scenery reminded me of a Croatian version of the Amalfi Coast. Beautiful, colorful little houses nestled along the coast, split up into 3 villages: Jezera, Betina and Murter. Crystal clear water, sail boats docked in the prettiest coves and one of the most stunning sunsets made our time there truly special.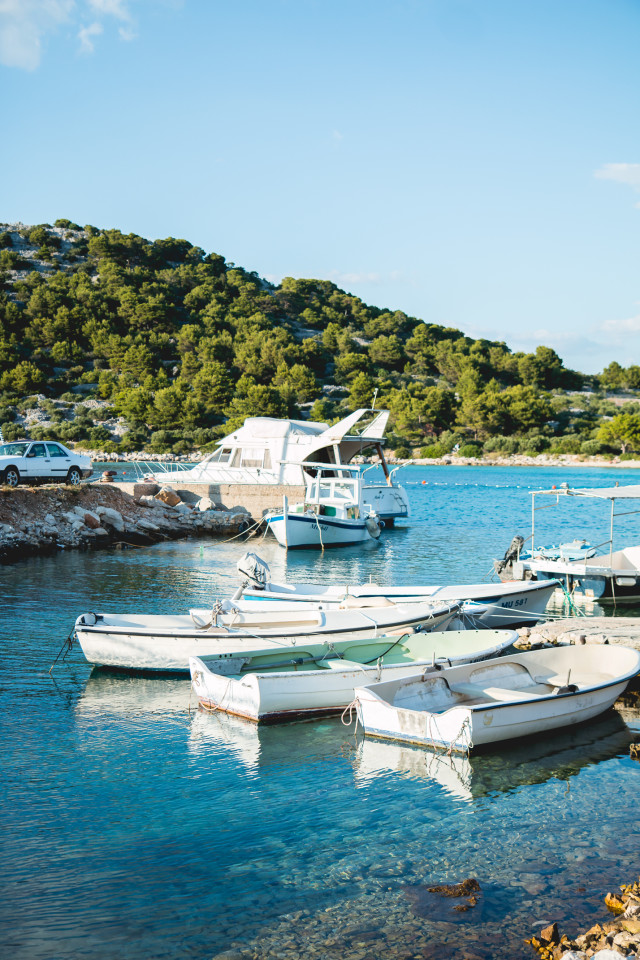 We drove to the island once during late afternoon to explore Podvrske beach, watch the sun set over the harbor of Murter and have dinner at TicTac (which I can highly recommend!), and then returned 2 days later for a full day in the sun. This time, we stopped in Jezera for lunch at the local Konoba Denis (soo good!) and then took a swim and nap by Slanica Beach. If you ever have the chance, do yourself a favor and explore Murter. With no plans. Just see where it takes you, have lunch in tiny local spots, go swimming in the turquoise water and find the perfect spot in the sun in some lonely cove. You won't regret it – trust me!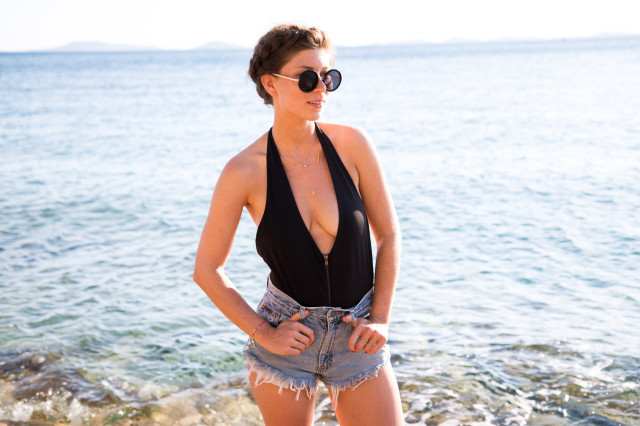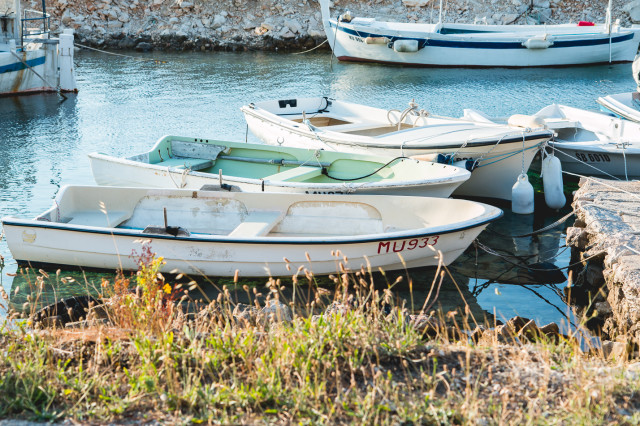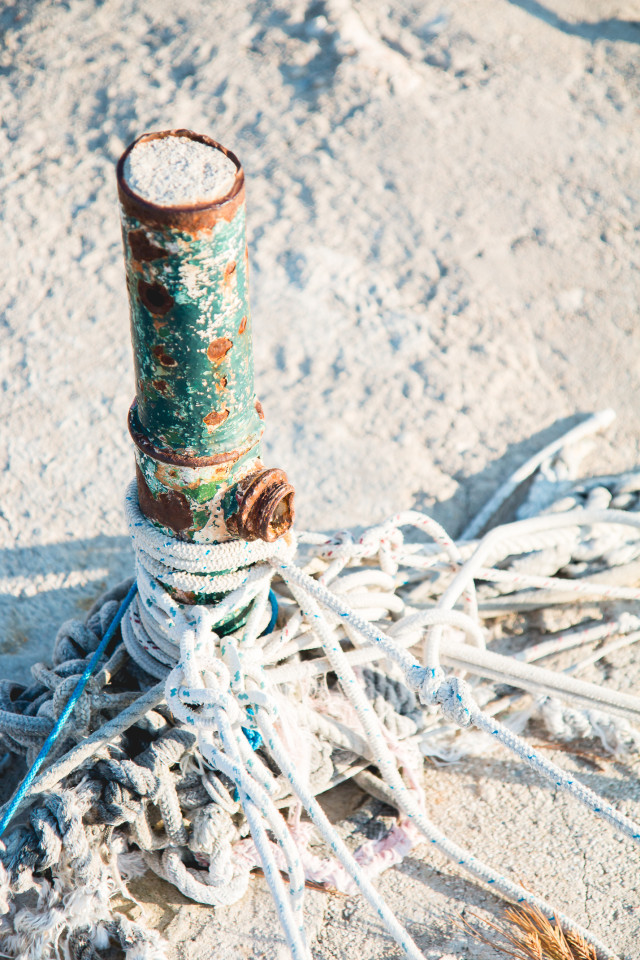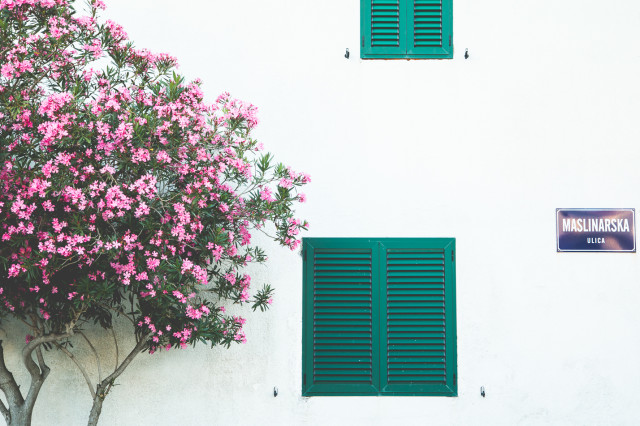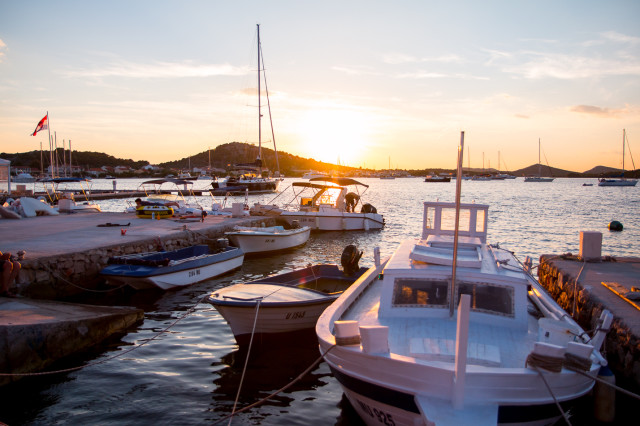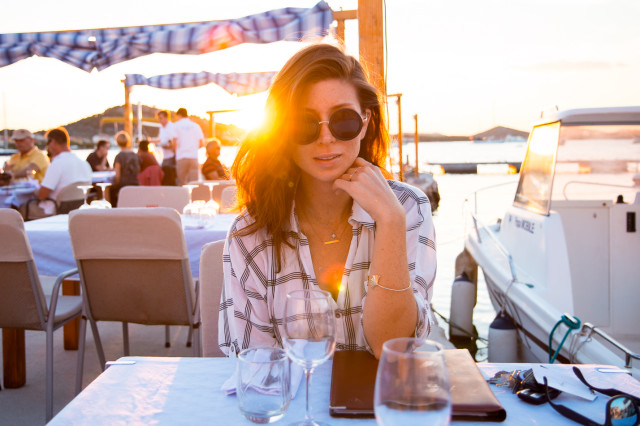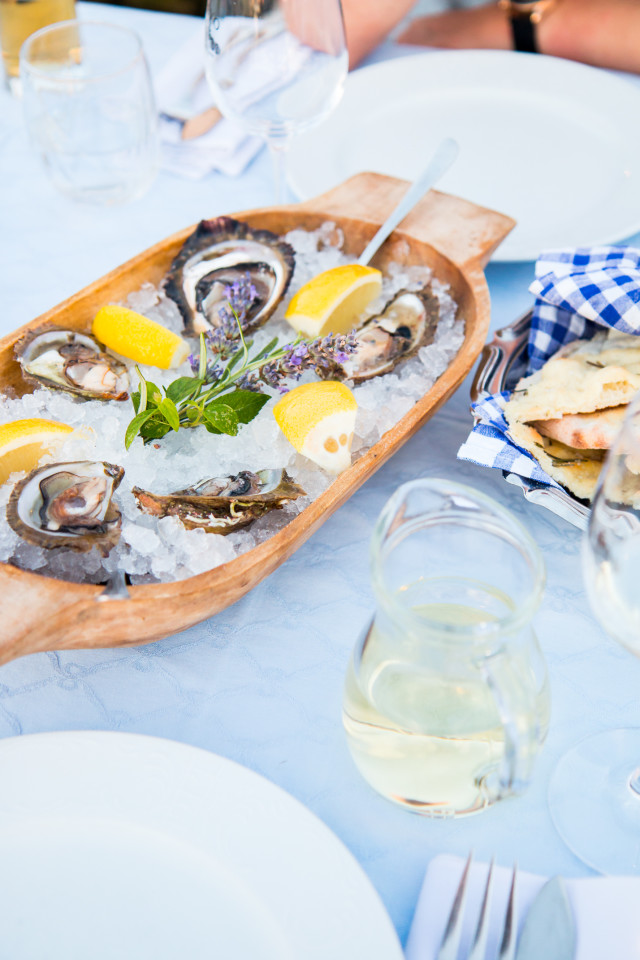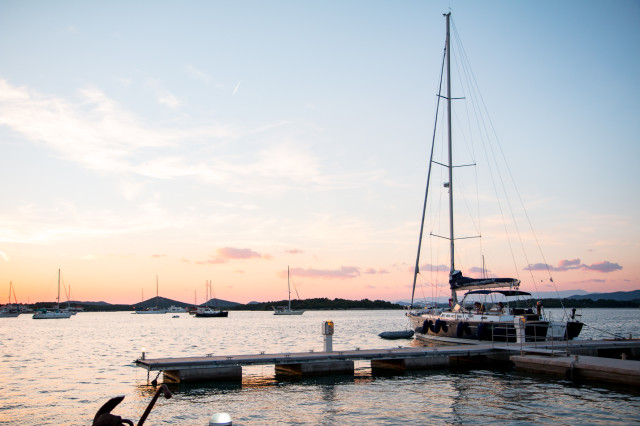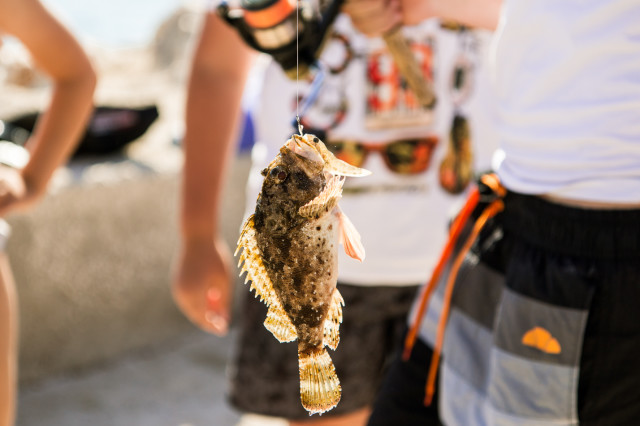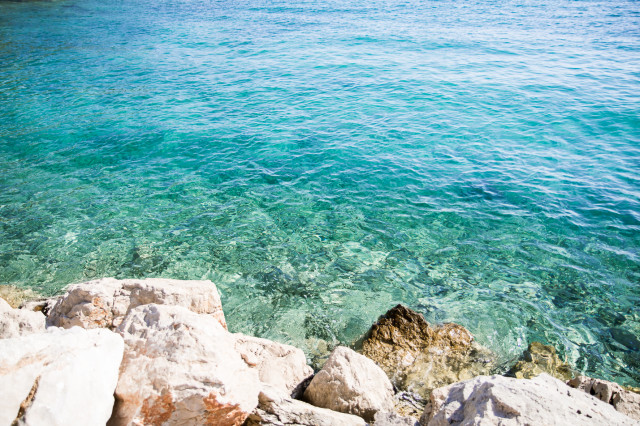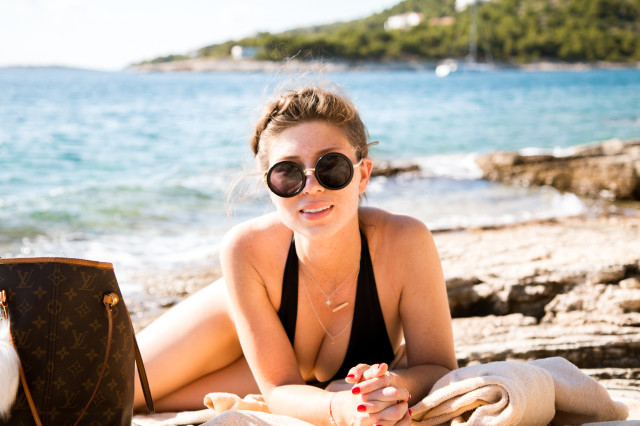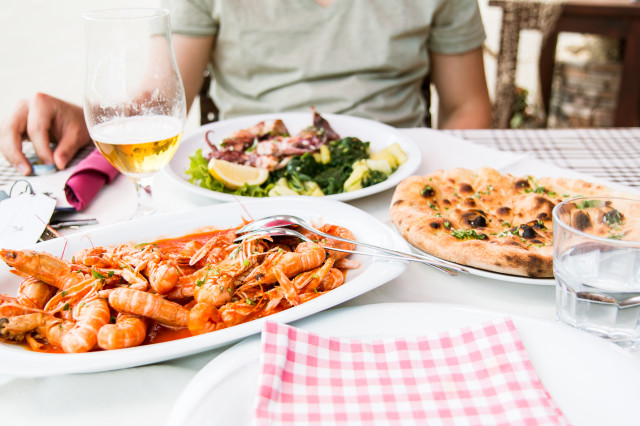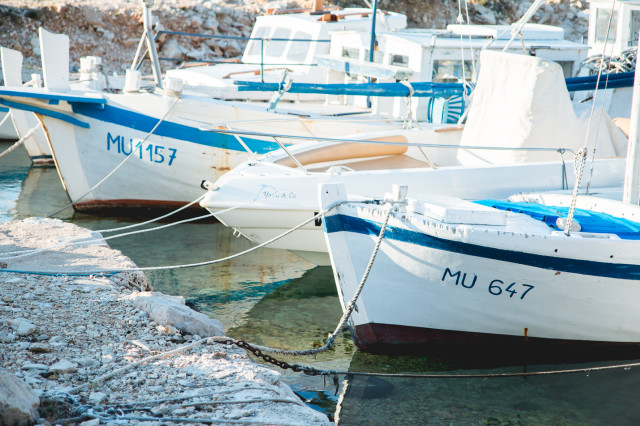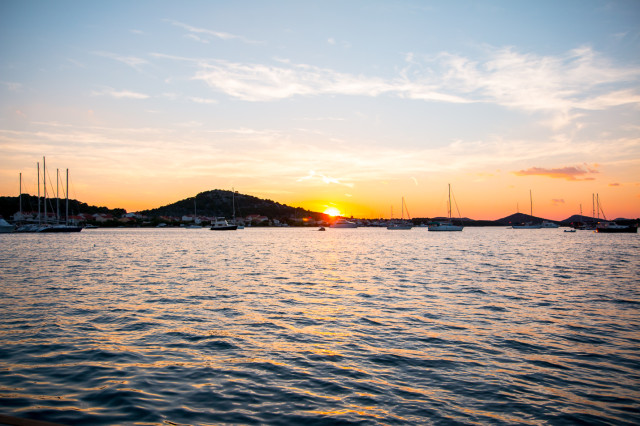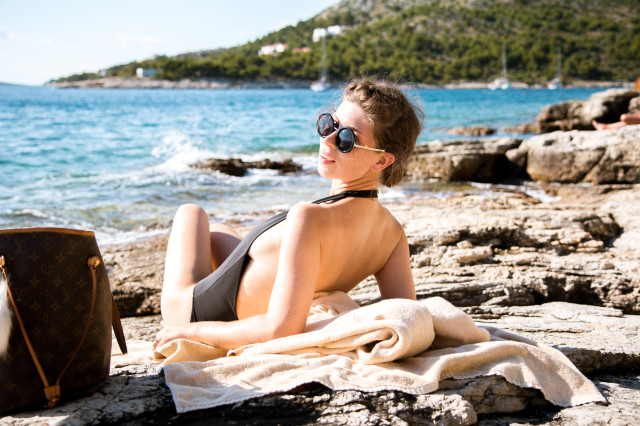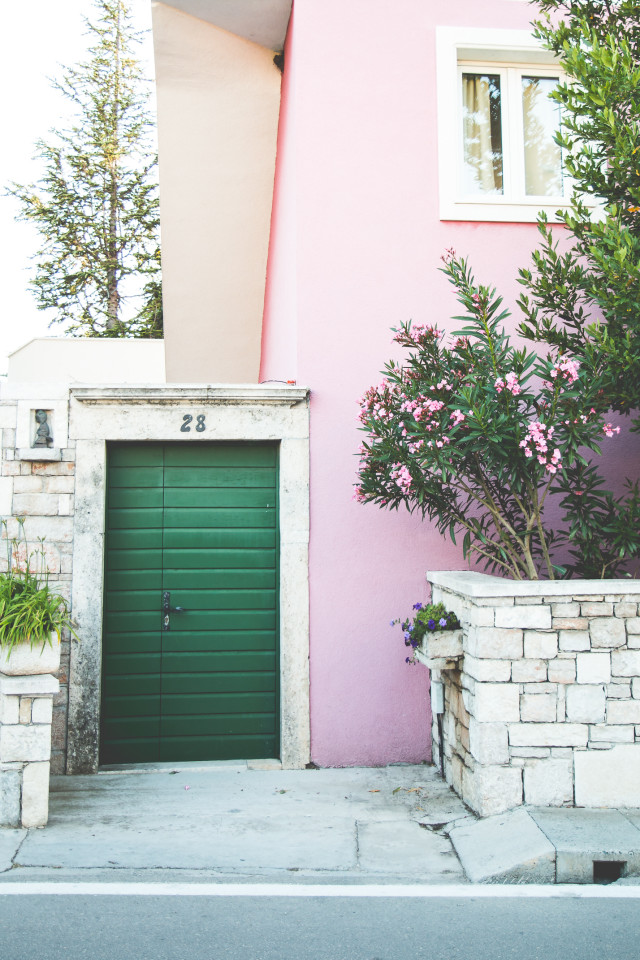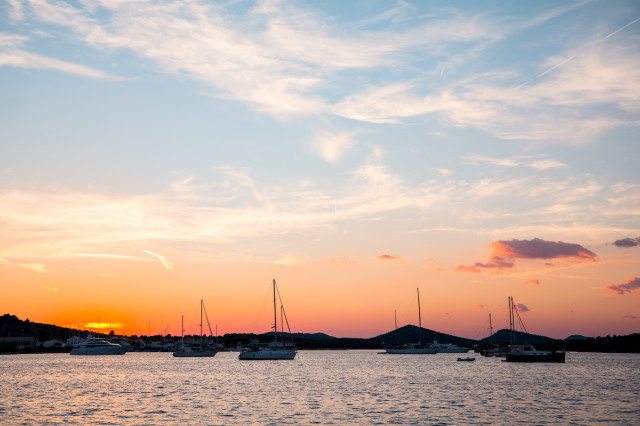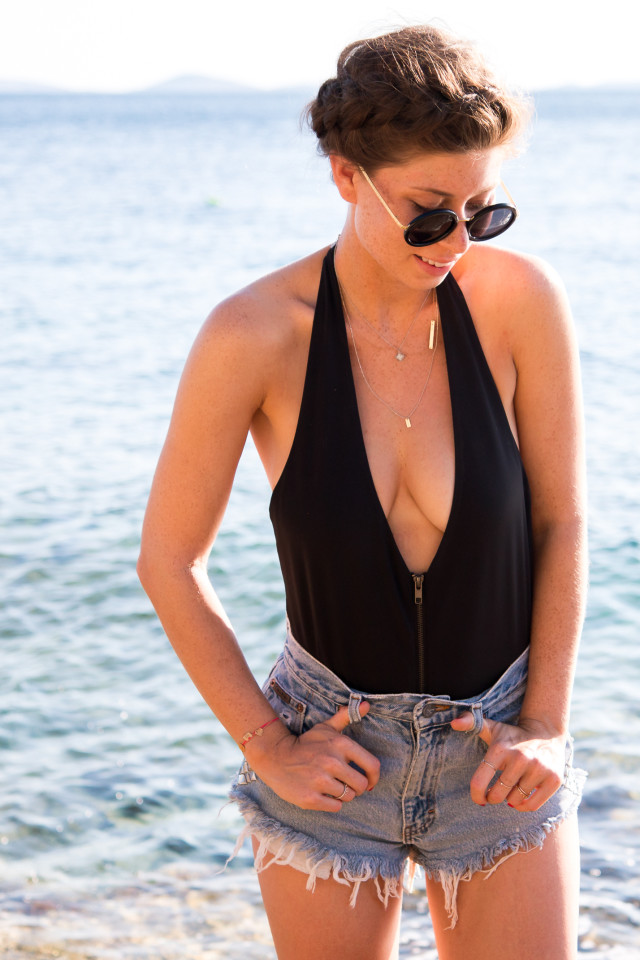 COAL 'N TERRY: vintage CK shorts
POP CPH: bathing suit
LE SPECS: sunglasses (on sale!)