RECIPE: winter salad with grapefruit & prawns
Without a doubt, salads are my favorite go-to lunch. I feel like the possibilities are endless, they're so yummy and not to mention healthy. After work, I usually make a quick salad with whatever the fridge has to offer, plus a slice of whole wheat bread on the side to fill me up. For winter, my current favorite combination includes citrus-y grapefruit, grilled prawns and parmesan shavings, all atop a bed of arugula. I dare you to try this NOW! You won't regret it, I promise 🙂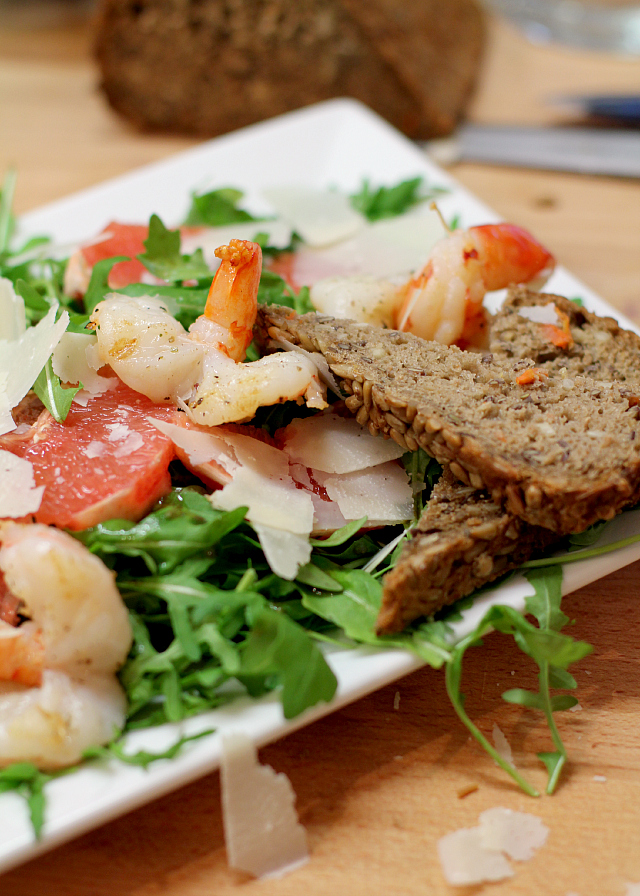 What you'll need:
– arugula salad- 3 or 4 fresh or frozen king prawns (I used frozen ones)
– 1/2 pink grapefruit
– parmesan
– balsamic dressing (find the recipe HERE)
Start by preparing (defrosting) the prawns, slicing them in the middle and seasoning them with salt and pepper. Then, make the balsamic dressing, slice your grapefruit and shave parmesan. On a plate, assemble the arugula salad, drizzle with dressing and top with grapefruit. In a grilling pan, grill the prawns until golden brown. Then top your salad with prawns and sprinkle with parmesan shavings. Enjoy with a slice of whole wheat or pumpernickel bread.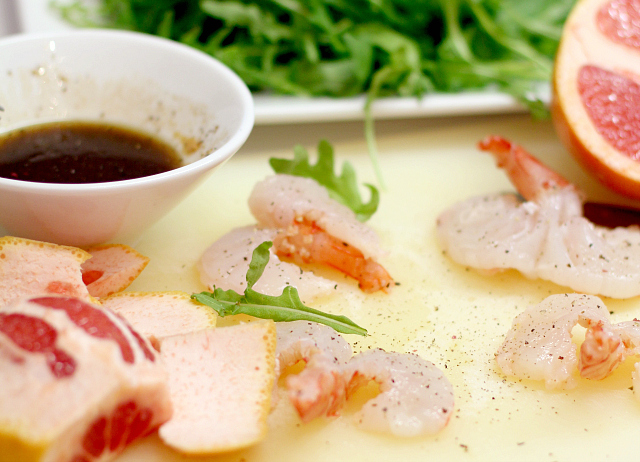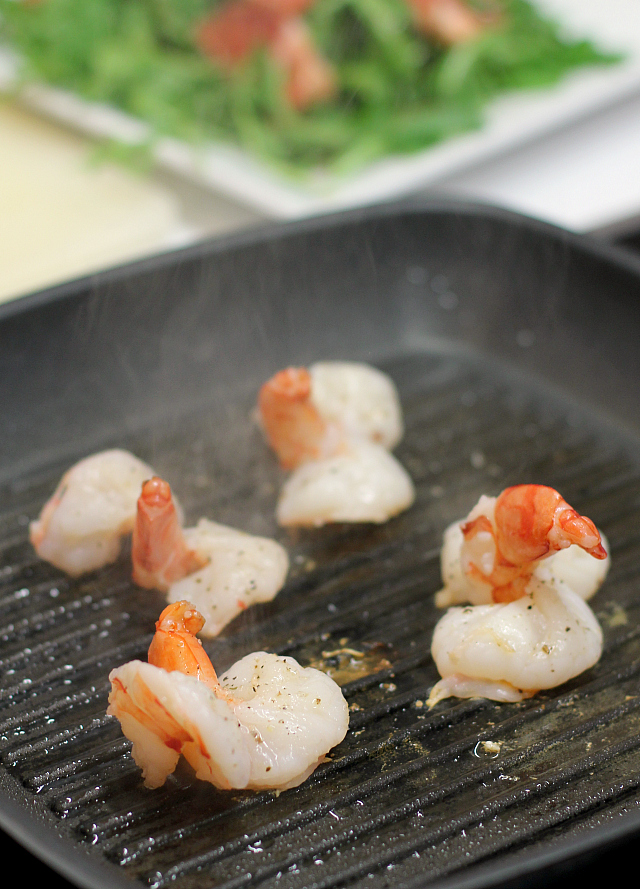 PS. This would also make for a great 1st course if you're hosting a christmas dinner – just sayin'!