RECIPE: mixed salad with beetroot & feta
My favorite lunches during the week are quick sandwiches (find recipes HERE and HERE) or yummy salads with lots of different ingredients. While I usually just toss  together whatever I find in the fridge, I do have a few favorite combination, such as avocado & shrimp or beetroot & feta cheese. Of which the latter was on the menu last week. For some reason I have had a lot of requests concerning my salads on Instagram, so today's recipe is for a simple mixed salad with beetroot, feta and almond slivers with a balsamic dressing- definitely one of my favorite combinations and pretty healthy aswell!!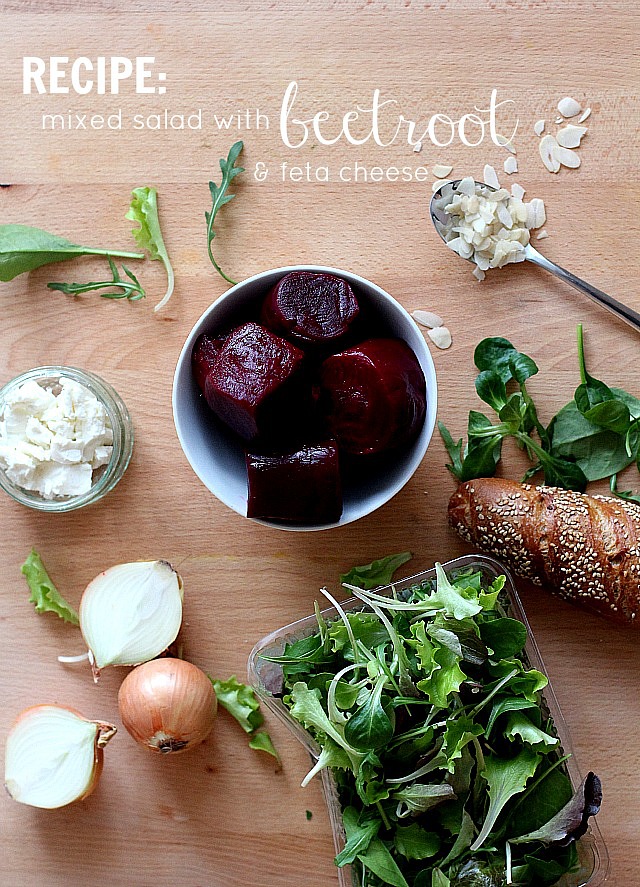 What you'll need:
– lettuce of your choice (I like mixed greens, baby spinach or arugula with beetroot)
– pre-cooked beetroot
– feta cheese
– onion
– olive oil
– almond slivers
– fresh herbs (I like parsley and basil)
– balsamic dressing (recipe below)
Start by making the balsamic dressing. Once the dressing is done, set it aside and prepare the lettuce by cutting and washing it, then pre-portion it onto a plate. Heat up olive oil in a pan on medium-high heat and grill onions. In the meantime dice the beetroot. Once the onions are almost done toss in the beetroot for a minute or 2. Season grilled onions and beetroot with salt and pepper. Add onions/beetroot to your pre-portioned lettuce and drizzle with dressing. Crumble feta cheese over the salad generously and top with almond slivers and fresh herbs.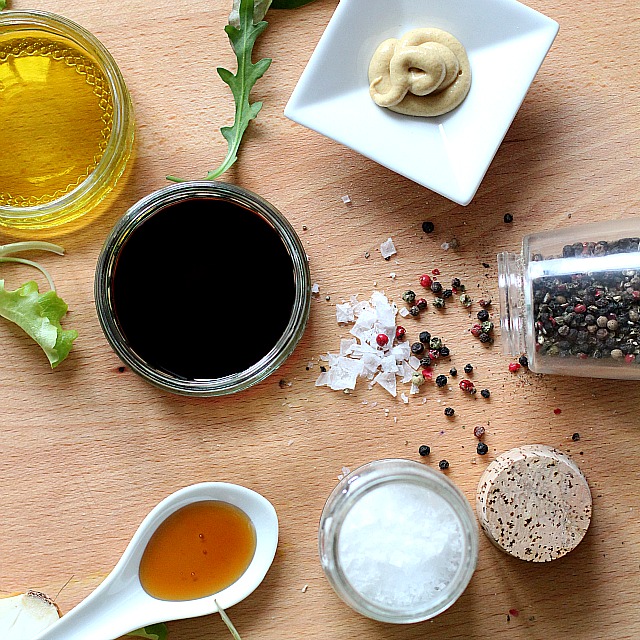 For the dressing you'll need:
– olive oil
– balsamic vinegar
– a bit of mustard
– a teaspoon of honey
– salt / pepper
– herbs to season (I usually use a pre-mixed italian herb seasoning)
In a bowl blend together mustard and honey with a fork until it becomes a smooth mixture. Add 1-2 tbsp olive oil and 1 tbsp balsamic vinegar. Mix well. Season with salt, pepper and herbs. Voilà, super easy and by far my favorite salad dressing!! (For this specific salad I added chopped parsley instead of italian herbs to the dressing.)