OUTFIT: the perfect cardigan
This Fall I had quite a few items on my shopping list, amongst them an extra long cardigan. After a long search, I finally found the perfect cardigan at HALLHUBER this weekend while Kathi and I were at their opening event for the new flagship store on Kärnterstraße. We were there to work, but naturally I ended up spending money instead …
I imagined wearing it with skinny jeans, biker boots and a leather jacket over. However, considering we're currently at 15°C here in Vienna, no such thing was necessary and I wore my new cardigan with my beloved rockstud flats, a flowy summer top and a scarf that I stole from Mike. I must say, this Fall weather definitely works for me and I wouldn't mind a winter just like it!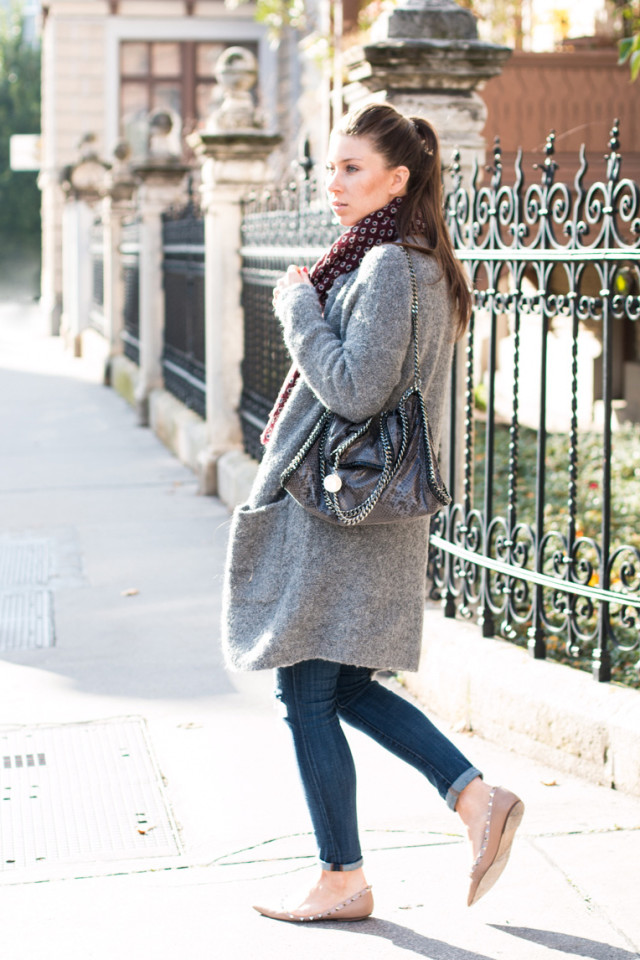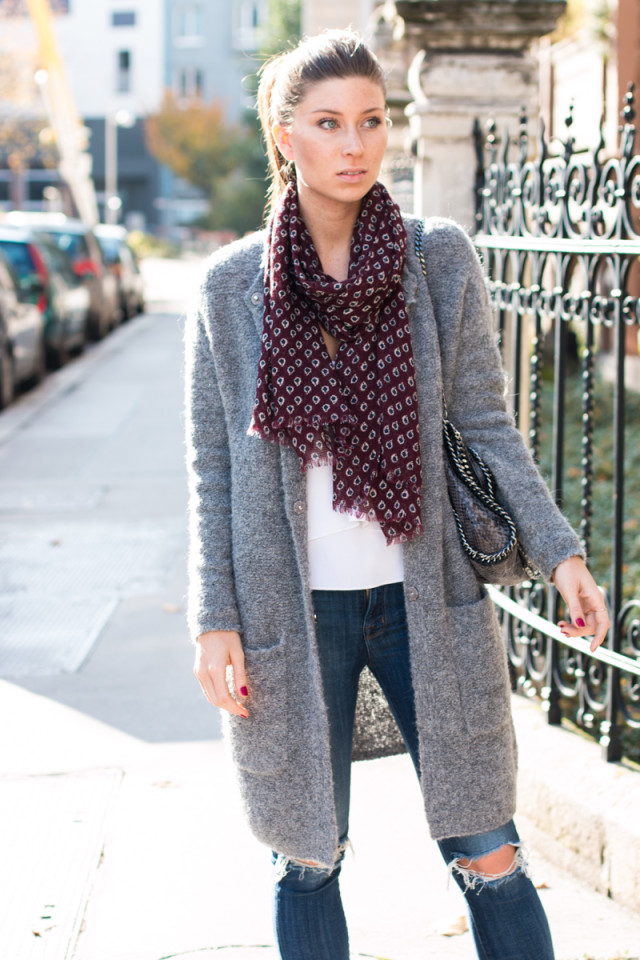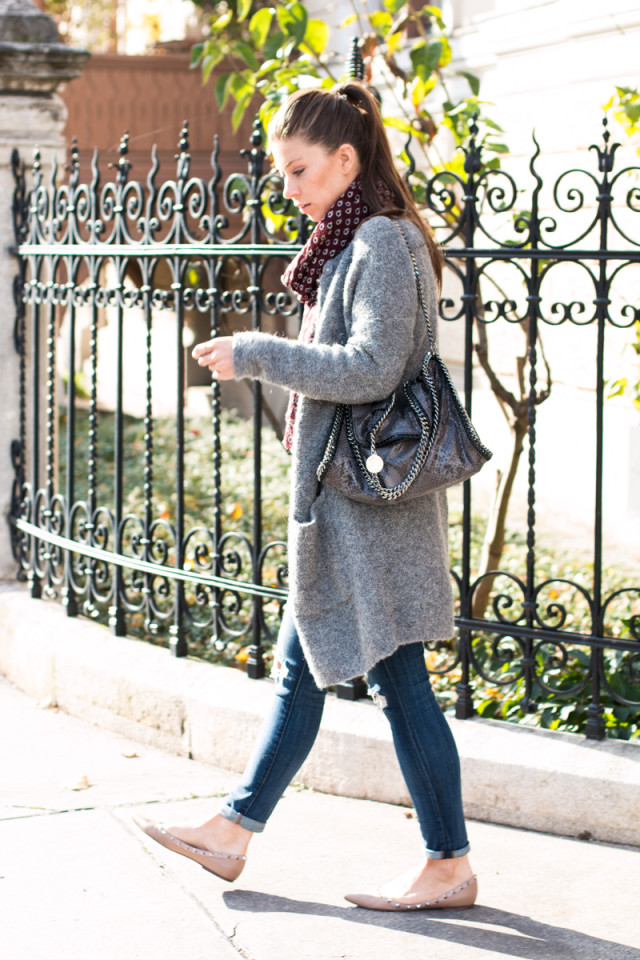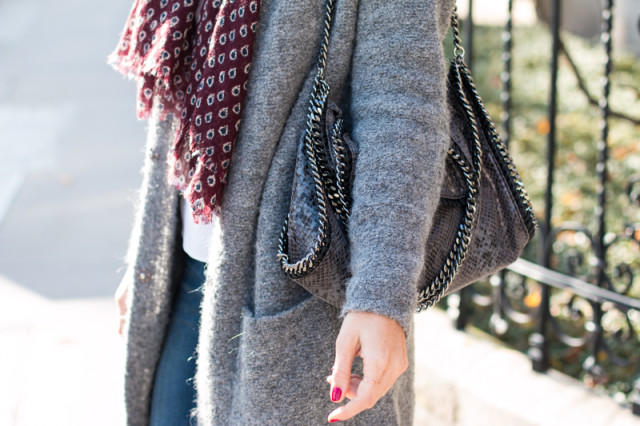 HALLHUBER: long cardigan
J BRAND: misfit skinny jeans
ZARA: camisole top
MASSIMO DUTTI: scarf
VALENTINO: rockstud flats
STELLA McCARTNEY: falabella bag