OUTFIT: denim days.
It has been a bit quiet here on the blog this week, and that is because I have been on the road for the past 4 days. Thursday felt like a faux Friday for me because I was heading home to Zell am See for my dad's birthday. Little did he (or my mom) know that my sister and I had booked a flight for her to join me. I picked her up on the way in Salzburg and dropped her off at the restaurant before going home to pick up my parents. The reaction was priceless when my dad spotted her sitting at a table mid-conversation and couldn't believe his eyes. Not to mention my mom who walked in a few minutes later after parking the car and started crying. Success!!
Then, on Friday Munich was next on the agenda to see my brother who was in town for a few days from Australia. He is currently stationed there for work and only flies back to Europe every 2 months or so. The past few years I had both my siblings in close proximity in Vienna, so having them spread out all over the world hasn't been easy. We talk all the time but it just isn't the same as our weekly pasta dinners…
After one night in Munich, we drove to Switzerland on Saturday to celebrate one of our closest family friends with an amazing dinner party last night. Unfortunately my brother is already back on his way to Australia and we just dropped off my sister who flew back to Berlin from Zurich. My mom and I are currently somewhere around Innsbruck and are diving back to Zell am See for the night before I go back to Vienna tomorrow.
I'll take 2.000km on the road any day in exchange for some quality time with the family ♥
On another note: How cool is it that it is time to bring out the denim jackets again?? Admittedly, I layered it with a warm cashmere cardigan, but it is definitely a welcome change to all the Winter coats and jackets. Time to get excited about Spring!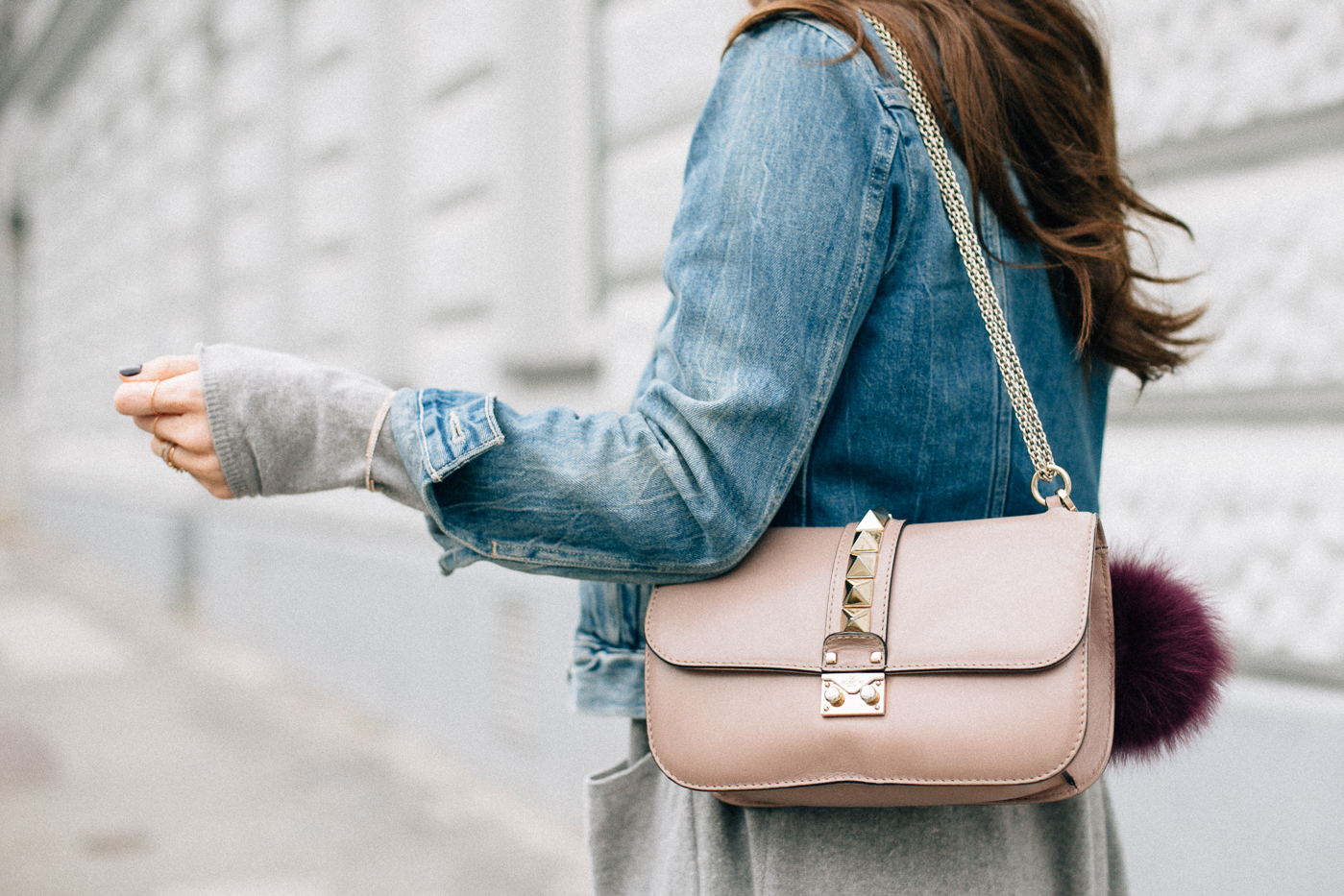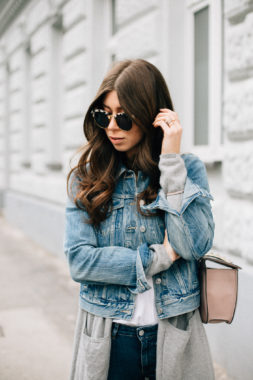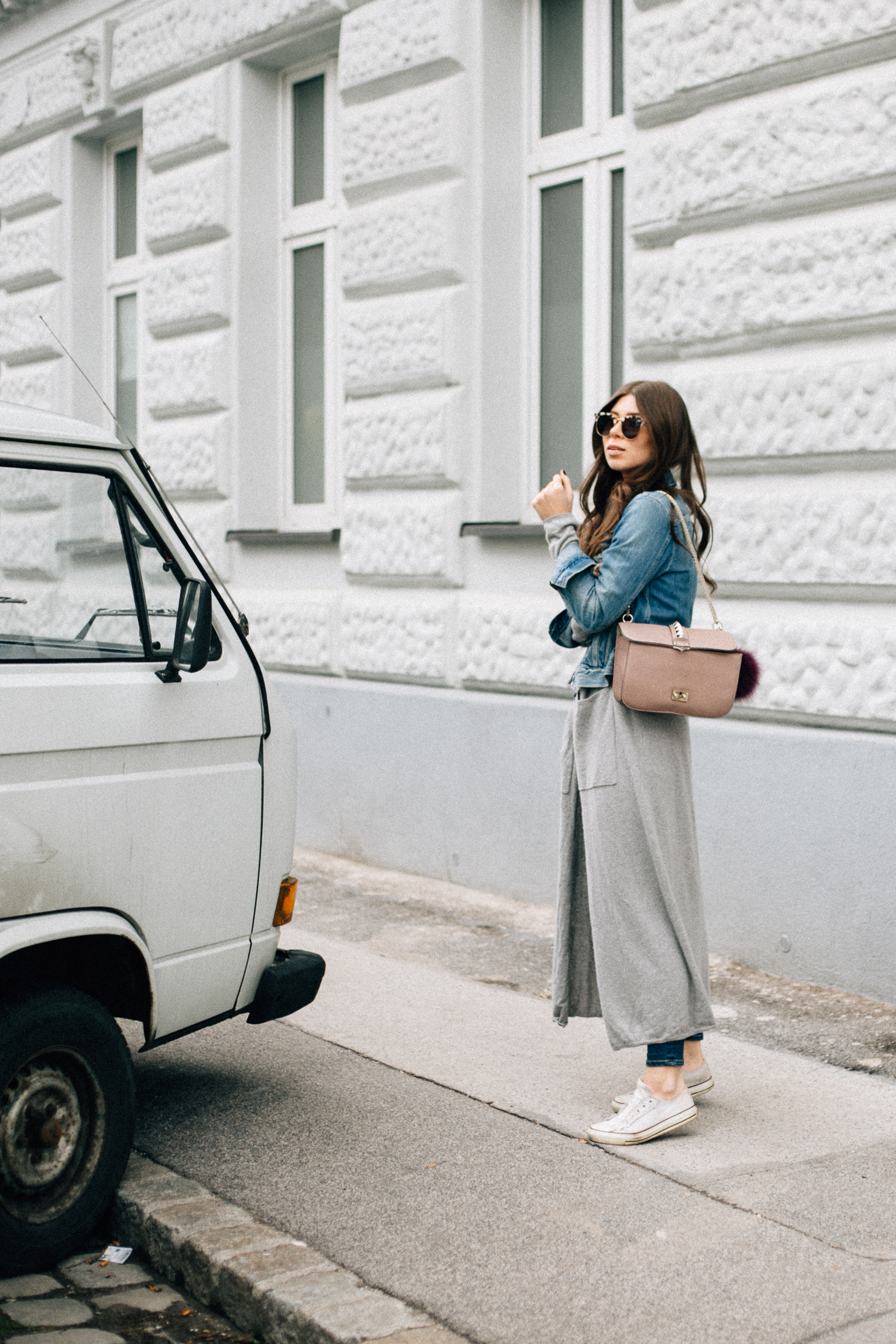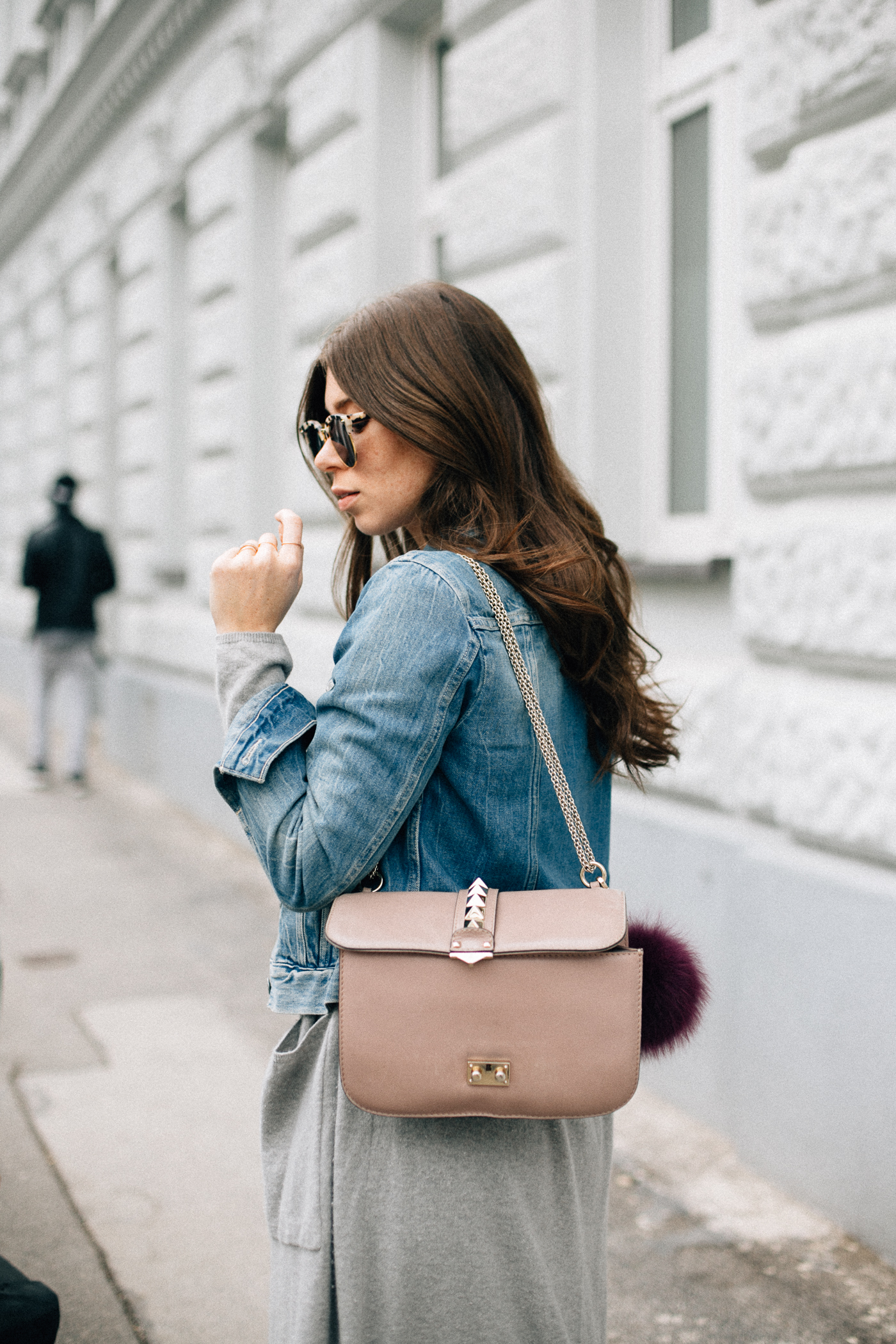 ANINE BING: v-neck shirt + lace bra // UZWEI: long cardigan // ACNE STUDIO: jeans // LEVI'S: denim jacket // CONVERSE: sneakers // VALENTINO: bag // GENTLE MONSTER: sunglasses