our sunday tradition, a.k.a. spaghetti bolognese
Growing up, meals together with the family were always the most important part of the day. Still now, we love to celebrate food and eating together every chance we get. To me, those evenings at home with my parents, when everyone comes together are super special. With all of us off in different directions and traveling a lot, those occasions are rare. I cherish the fact that my mom and dad taught me to truly appreciate the food on our table, especially as something to bring family and friends to the table for an evening of laughter. I have talked about the fact that we love to use the weekends to cook with a group of friends here on the blog before, and today I wanted to share our Sunday tradition with you guys: Spaghetti bolognese! Back in the days, when we got together with the whole family, there was nothing better than pasta enjoyed with an ice cold Coca-Cola. A tradition I love keeping alive!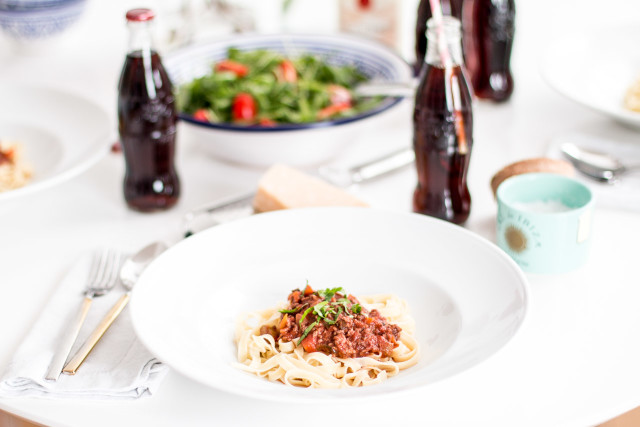 Every Sunday, my sister and whoever else of our friends is around, come over for a big pot of pasta. Dinner is usually followed by a movie and lots of popcorn! Sunday evenings used to have me feeling nostalgic for the weekend, but ever since we started our Sunday tradition, it is actually something I look forward to, surrounded by family and friends. No matter how busy we are, we always make it to the dinner table for a meal together at the end of the week!
Spaghetti Bolognese a la Vicky:
– 1 white onion
– 300 gr minced lean beef
– 2 carrots
– 2 sticks of celery
– fresh parsley
– 150 ml red wine
– salt/pepper
– 500 ml tomato sauce
– 500 gr spaghetti or linguini pasta
– olive oil
Heat a large sauce pan with 1-2 tbsp of olive oil. In the meantime, chop the onion finely. Sauteé onion, bring pan to high heat and add minced beef. Stir frequently. Chop the carrots and celery to add to the minced beef. Once the meat is well done, deglaze with red wine. Let simmer for a bit and add tomato sauce as well as a bit of chopped parsley. Season with salt and pepper. While the sauce cooks on low heat to thicken, bring a pot of water with salt to a boil for the pasta. Cook pasta according to instructions and serve with bolognese and fresh parsley.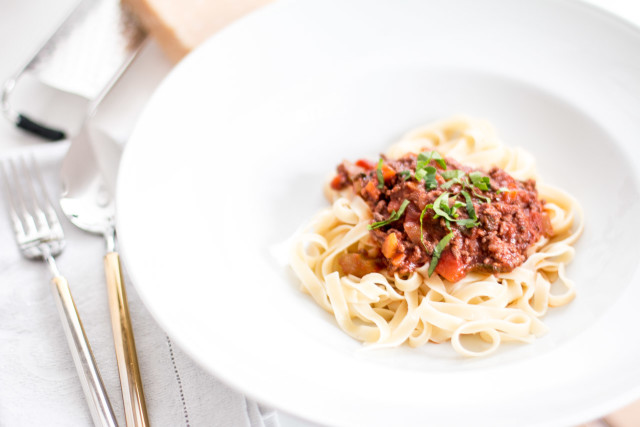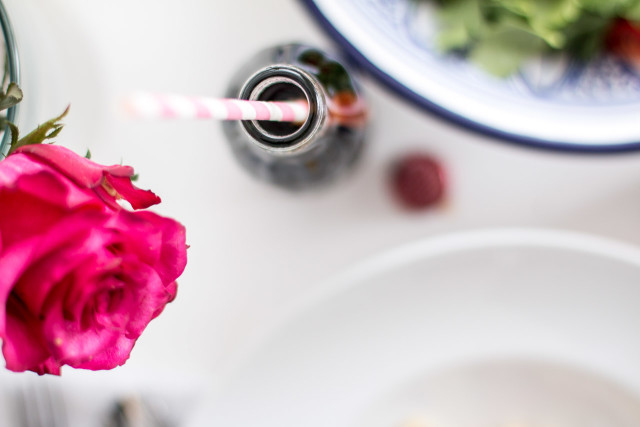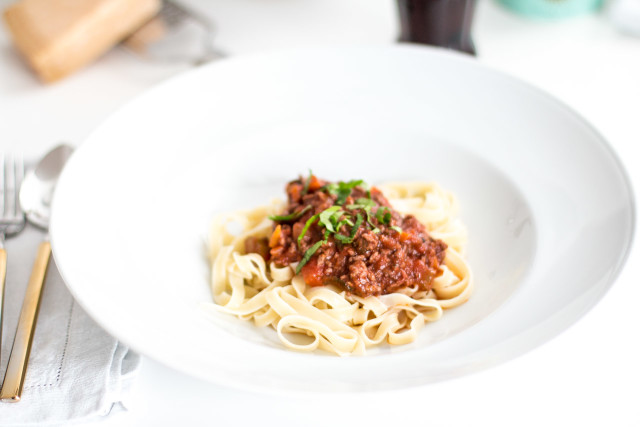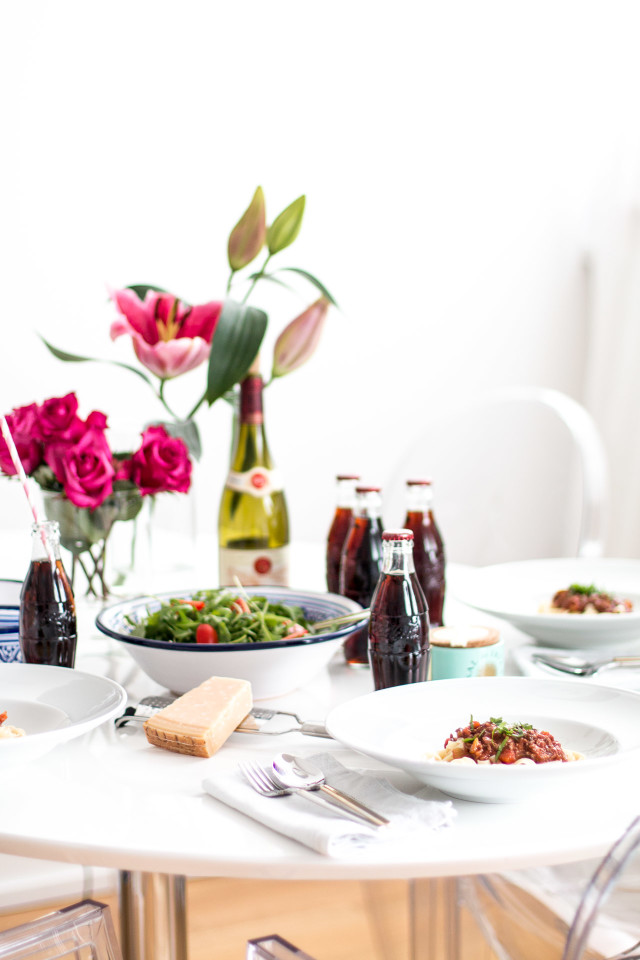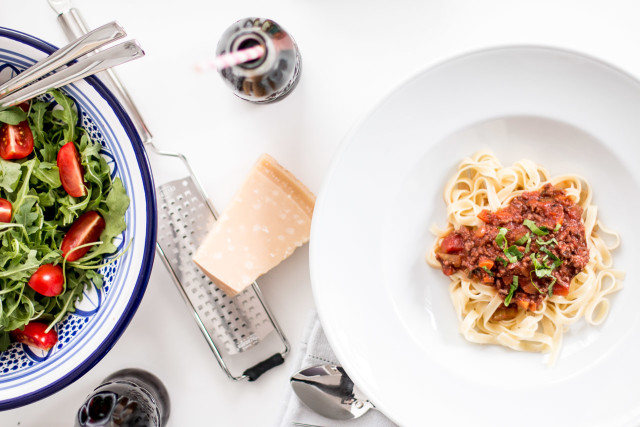 By the way, it tastes even better with a side salad (I love arugula), your favorite red wine or an ice cold Coca-Cola! Bon Appetit!
*in friendly collaboration with Coca-Cola