TRAVELS: summertime in Portoroz
This week has been such a whirlwind with the launch party of The Daily Dose on Thursday, but today I finally have some time to myself to get the apartment organized & cleaned, and to do some blogging – which I have definitely missed a lot!
Last weekend, Mike and I headed down to Portoroz in Slovenia (just like last summer) to enjoy a long weekend with friends. It has become our annual mid-August trip and I seriously adore the time we spent there. We always stay at the Kempinski Palace Hotel, which I can highly recommend (but ask for the rooms in the modern part, those are bigger & have balconies) and the breakfast there is soo good. Just be aware: drinks & food at the pool are outrageously expensive … we paid 17€ for 2 iced teas, which is definitely not ok!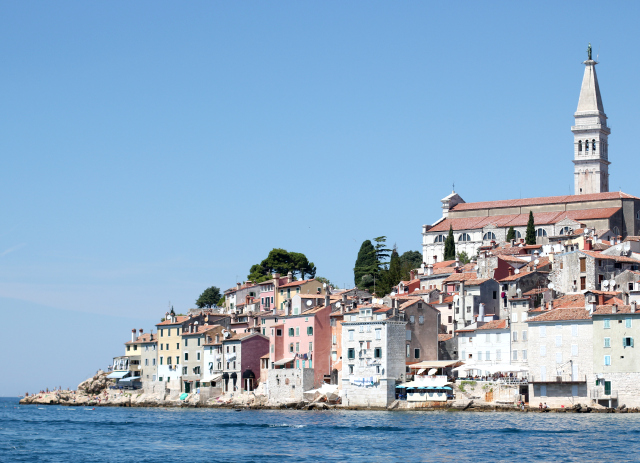 My favorite thing about our mini-vacay in Portoroz is the boat. We always go with friends who have a license and charter a boat, where we spend the days out on the water. This year, we drove all the way down to Rovinj, Croatia, as well as to Venice in Italy.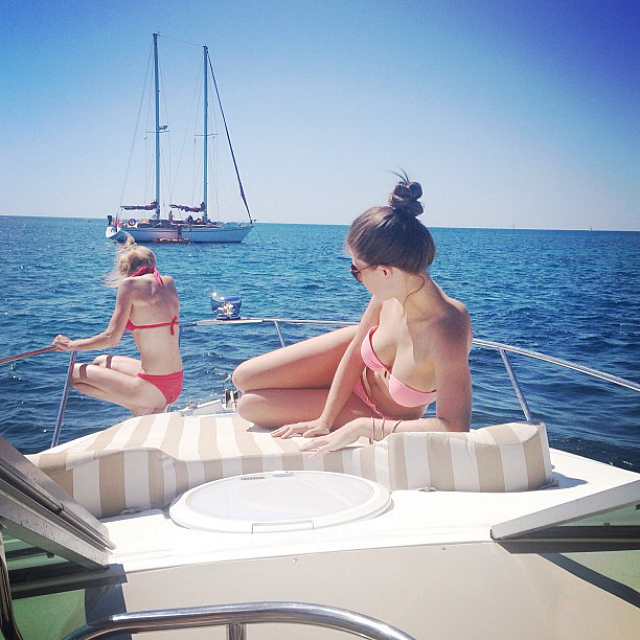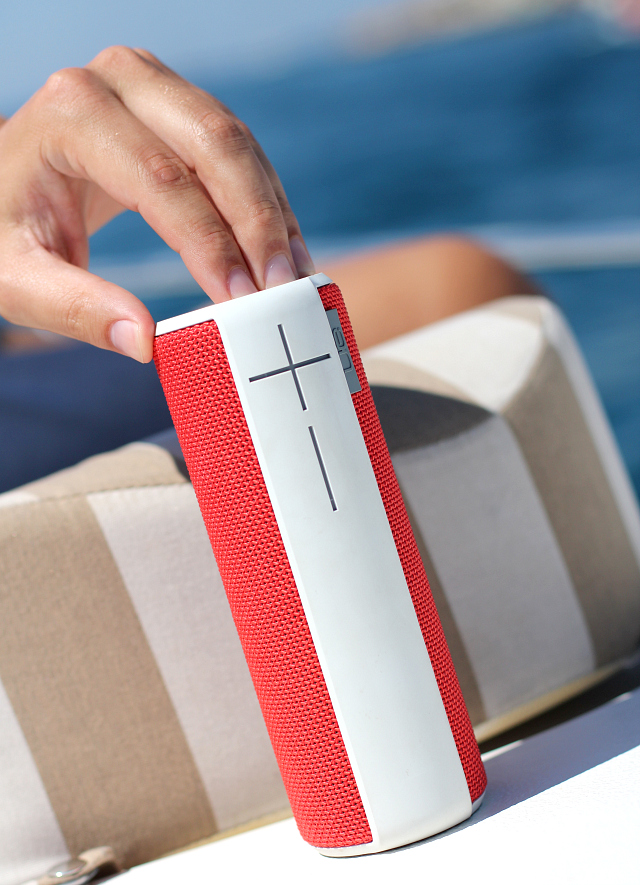 This little thing, aka the ultimate ears "Boom" has become our best friend over the past few weeks. It is a portable audio player that has a battery life of up to 15hrs, can get wet (seriously, you can drop it into water or take it into the shower!!), and works via bluetooth, so everyone can play the music straight from their phone. The sond is amazing and is transmitted in a 360° angle! First we took it to Kathi's birthday celebration in the mountains, then it got to come to Portoroz, and last week we had a team event at work where I got everyone obsessed with it. And a little birdy has told me that there will be a giveaway coming up – so stay tuned for that next week!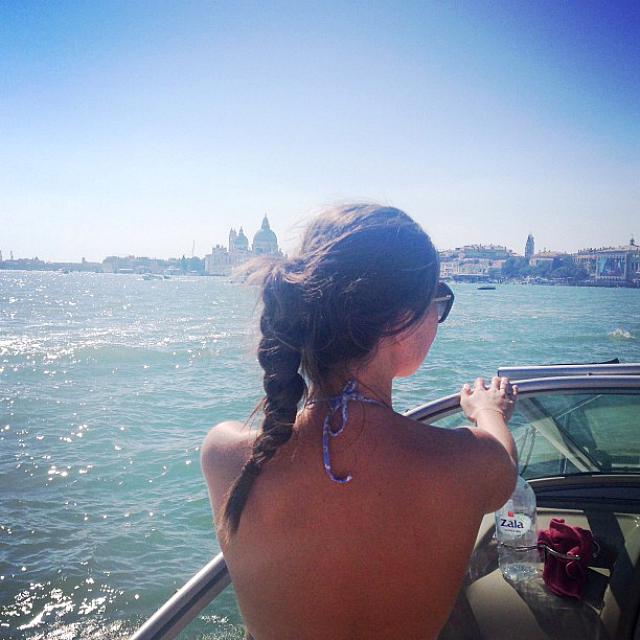 arriving in beautiful Venice, Italy.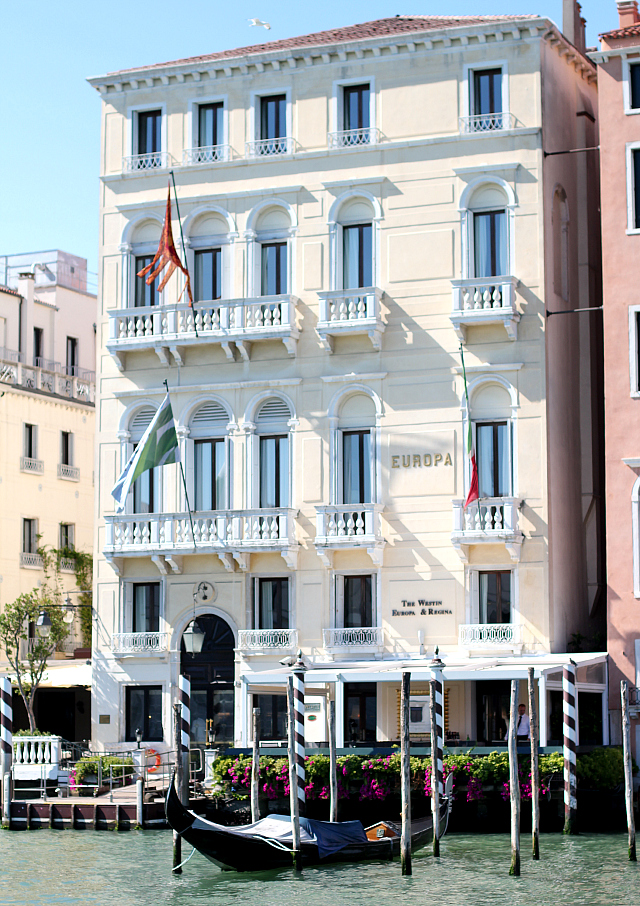 wearing Vitamin A Swimwear in all black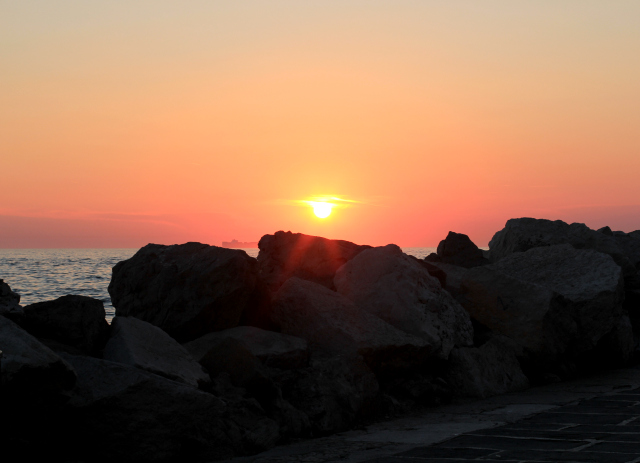 The most beautiful sunsets can be seen from Piran, the picturesque little city right next to Portoroz. Stunning!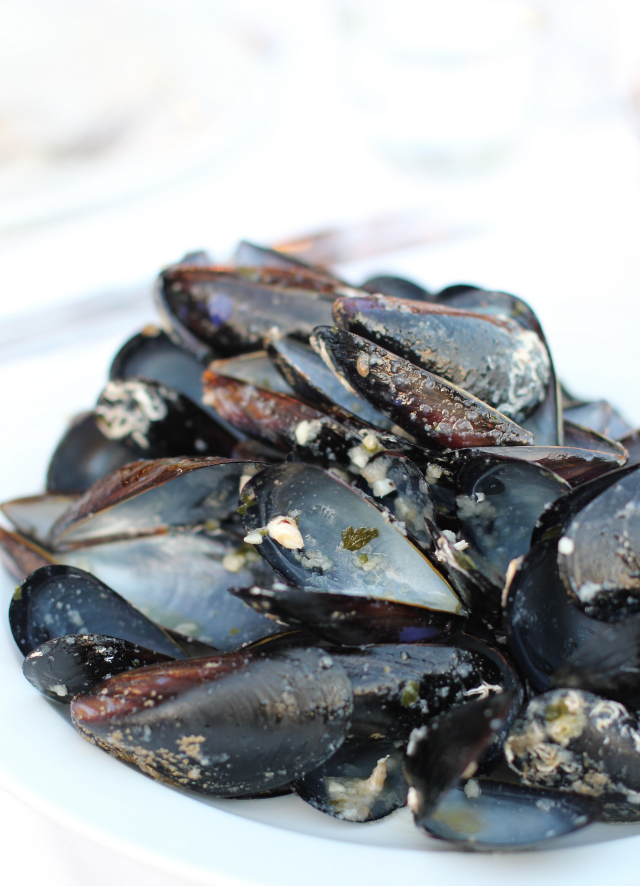 Obviously sea food is the way to go for dinner. One of my favorite meals was at the "Three Widows" in Piran.