TRAVELS: couples-wellness-wine-tasting-weekend
Those of you that are avid readers of The Daily Dose probably already saw our Travel Diary of two very relaxing days in the beautiful Burgenland. For those that haven't seen it yet, let me fill you in: about 2 weeks ago, Kathi and I dragged our boyfriends to a much-need weekend getaway. Not that it really required much dragging, the boys were all for it, and so Friday after work the 4 of us headed south to the Balance Resort Stegersbach by Falkensteiner. I don't really think the weekend could have turned out any better! We had the perfect mix of fun, relaxing and getting to know some new things (hello wine-tasting).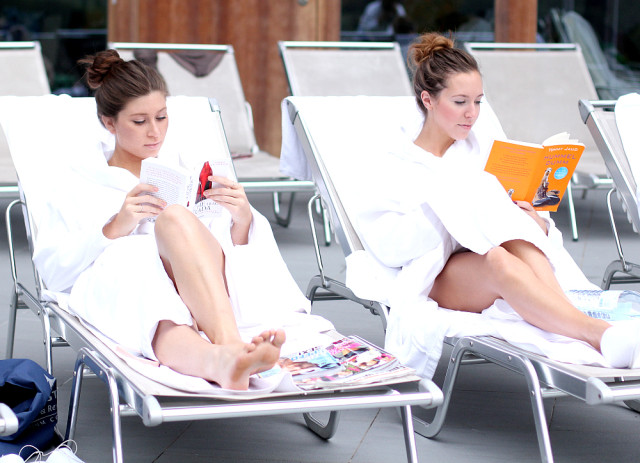 Stegersbach is only a short 1.5 hour-drive from Vienna, so we met up around 4pm on Friday and had checked-in by 6pm. Since we weren't really that hungry yet we decided to hit the gym for a little pre-dinner workout and then had dinner at 8pm (which btw, was a 5-course meal, so I was pretty happy about my stop at the gym before). After dinner we had the glorious idea of heading to the spa area, let's just say a bikini definitely fits differently after 2 hours of non-stop eating and a bottle of wine. But, it was the perfect way to end the day and so we all decided to ignore each others bloated bellies.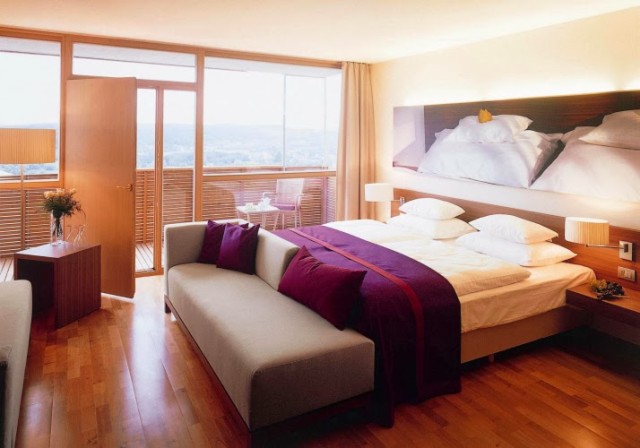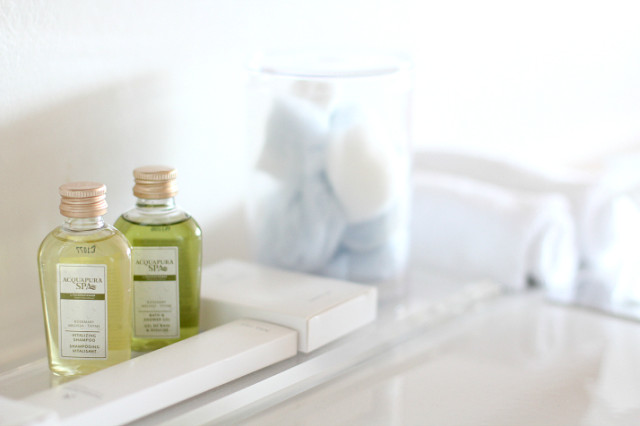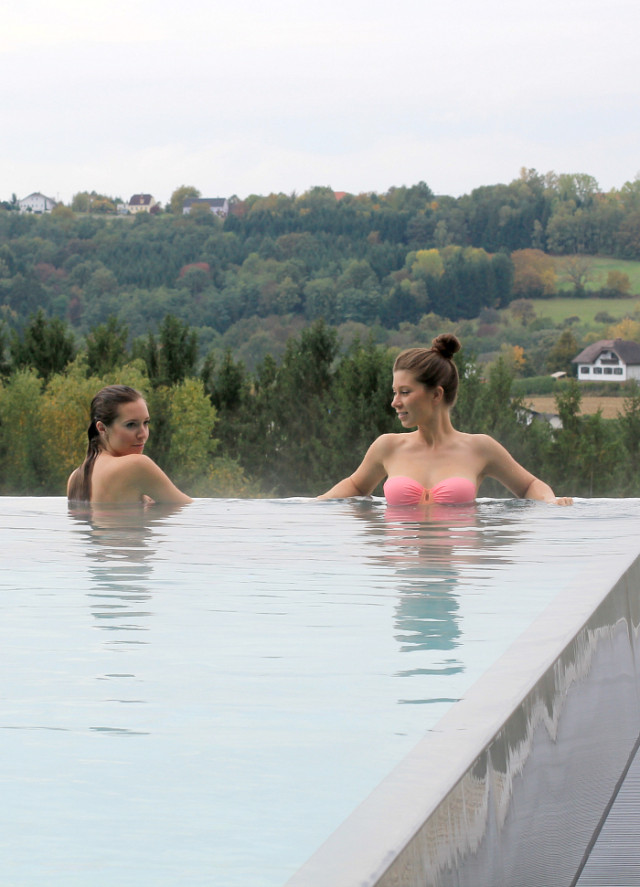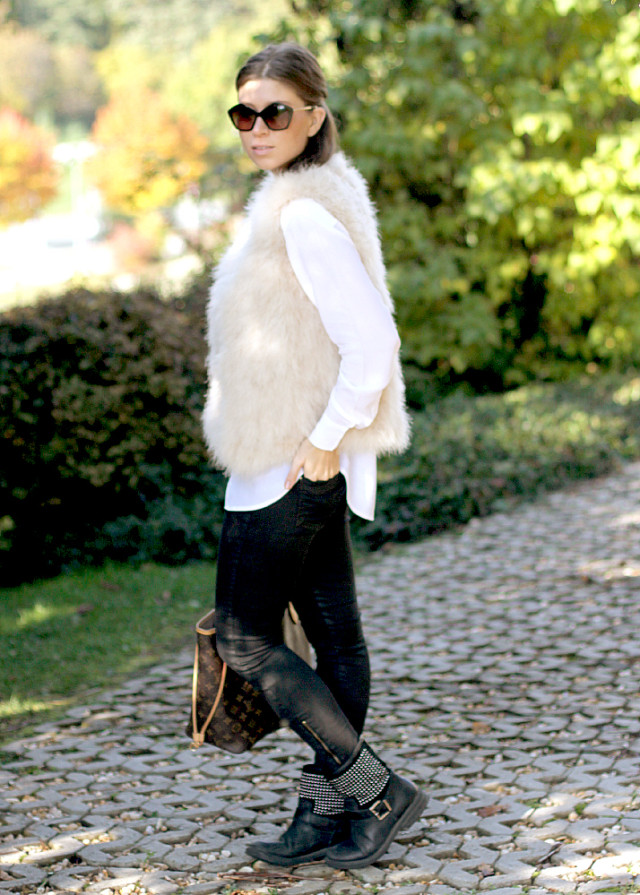 On Saturday, we started our day with a lazy breakfast (well, actually Kathi & I started with a little shoot for THIS Editors' Pick feature) and then spent the entire noon floating around in the in- and outdoor pool, reading and sleeping. Originally we had planned on going golfing (which the hotel also offers), but those bathrobes were just a tad to cozy and we couldn't get ourselves to leave the spa area early enough. For the evening we had a trip to a local "Heuriger" planned, which included an amazing drive along the "Kellergasse" (a tiny road through the vineyards) with one of the most beautiful sunsets I have ever seen, and an appetizer platter for 2 that would have easily been enough for 6! At the Heuriger, we met Mathias Jalits, who turned out to be the wine grower of the wine we were drinking. Seriously, kind of cool, right? Well, it turned out that not only was he super nice and funny, but he was also spontaneous enough to invite us to his vineyard for a little wine-tasting-action on Sunday.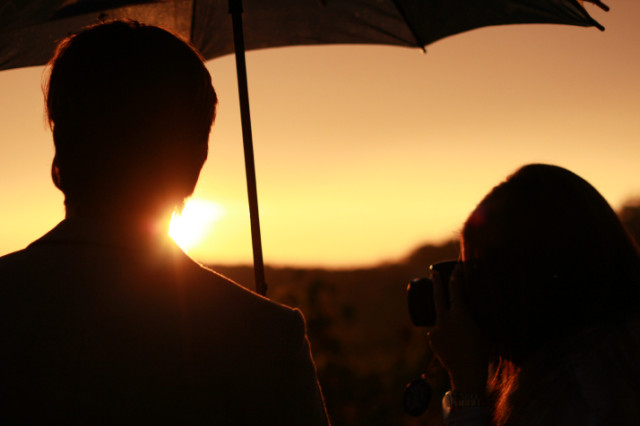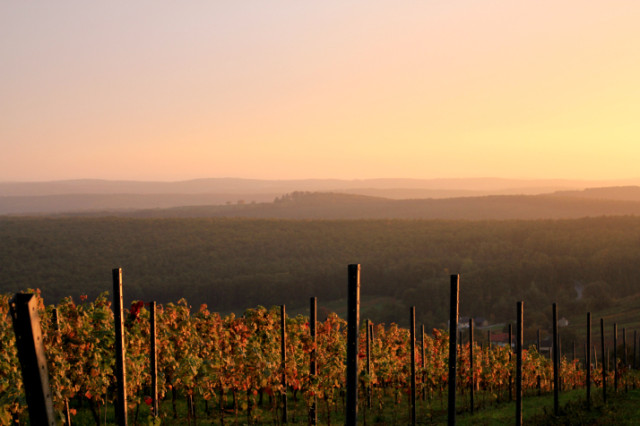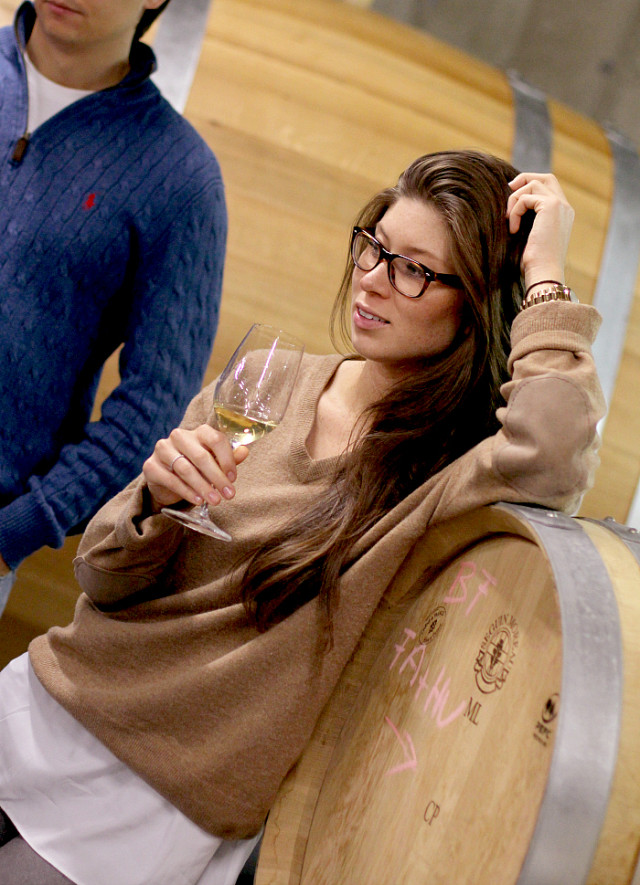 Before heading back to Vienna, we enjoyed the perfect "anti-stress back treatments" at the hotel spa. It was a mix of a mud/seaweed wrap, foot massage & back massage, and I wish I could have one just like it every single Sunday. After checking-out around 1pm, we  headed to our wine-tasting date. Which turned into a 4 hour session and was seriously so much fun! I'd highly recommend booking something similar (there are so many vineries in Burgenland), because not only is it fun to enjoy lots of vino with your friends, but you actually learn A LOT! We tasted wines right out of the barrel, which was definitely something I've never done before, let alone having someone to explain the entire process from the grape to the bottled wine to you!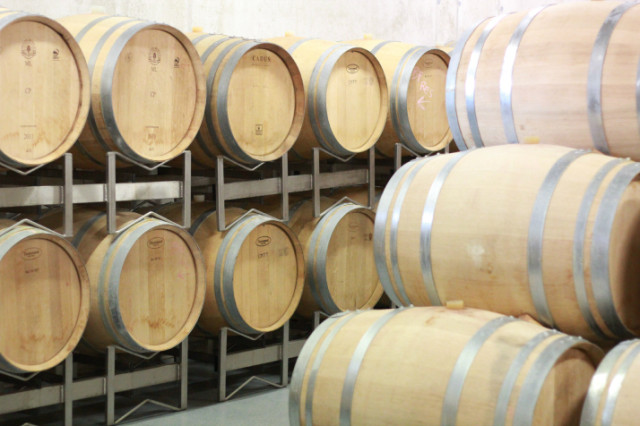 *A big "Thank You" to the Balance Resort Stegersbach for the amazing weekend – we'll be back for sure!