TRAVEL: lost at sea | MS Europa 2
There is always something magical about being surrounded by water. It doesn't really matter if it is a lake, river or the ocean. Water has a calming effect on me and also creates instant visions of vacation. Pair the endless sea with amazing destinations like Barcelona, Marseilles, St. Tropez, Antibes and Monte Carlo, and you'll probably find yourself aboard the MS Europa 2 – which is exactly where Juliane (my favorite travel inspo!) and I spent 5 amazing days the first week of June for a fashion2sea cruise along the Côte d'Azur.
Even before we took off from Barcelona, the trip started on the best possible note with a blue sky, chilled champagne and fresh fruit waiting in our suite. And let's just say, that first welcome definitely set the tone for the rest of the stay on board. Since the MS Europa 2 and it's sister ship the MS Europa are the only ships worldwide with a 5-star-plus rating, you can only imagine the treats we were in for. Finest dining, incredible service (every single person was so genuinely nice and helpful), stunning amenities and so much to explore!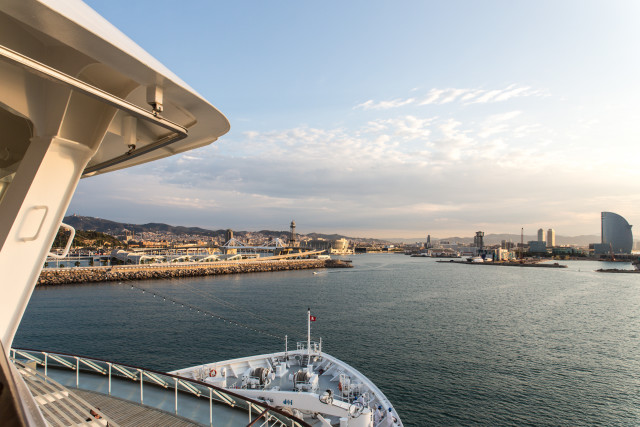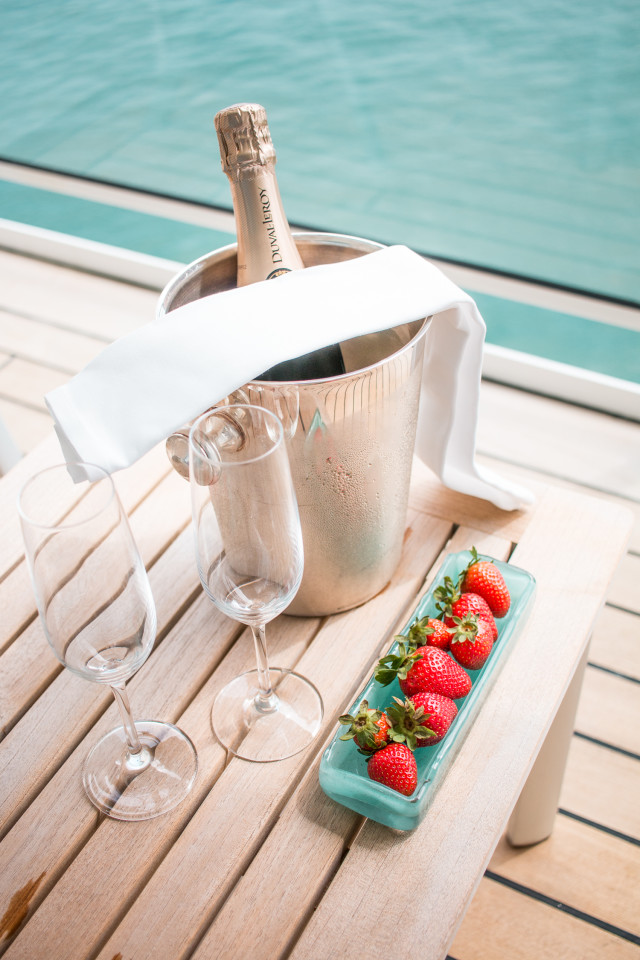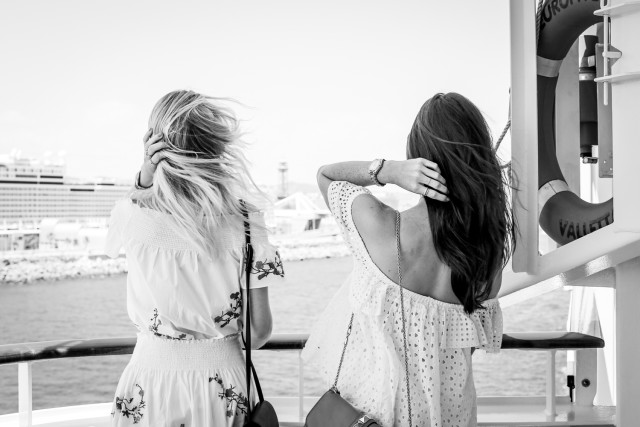 The Ship
"All the promises of a yacht and the serenity of a small resort: on board the EUROPA 2, you can enjoy the highest level of casual luxury with a maximum of 500 guests.The ship has been awarded the coveted distinction of 5-stars-plus by the Berlitz Cruise Guide 2016."
Up until now, cruise ships always had a slight mass-tourism character to me. With record-setting ships of up to 5.000 passengers, that's a lot of people to be stuck with onboard. In complete and utter contrast to my imagination, however, the MS Europa 2 is nothing like that. With a maximum capacity of 500 guests, no restaurant, pool area, spa or gym ever felt crowded. Quite the opposite, actually. We rarely ran into other people on the stairs and lounge chairs or cabanas were always available by the pool and up on the sun deck. Of course, the MS Europa 2 offers everything you'd expect a luxury hotel to have. Spa, gym, multiple fine dining options, an art gallery, jazz club, … you name it – they've got it!
The only thing the ship doesn't really have is proper working wifi. While there is a wifi option, it is the slowest internet I have ever experienced on a holiday. Not to mention that it'll cost you 19 cent per minute! However, since the time spent on board should be relaxing anyway, I'd suggest simply leaving your laptop at home and ignoring your inbox for a few days. ♥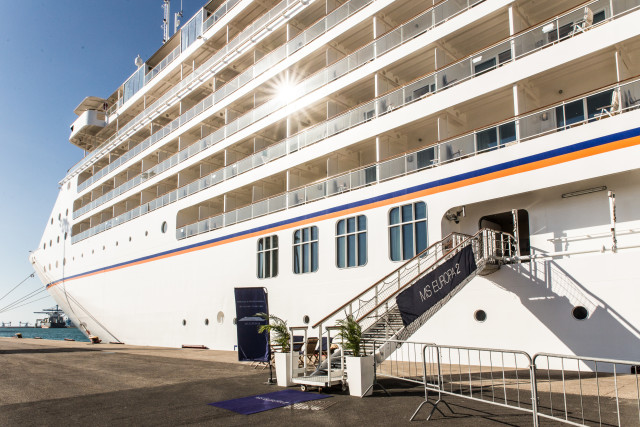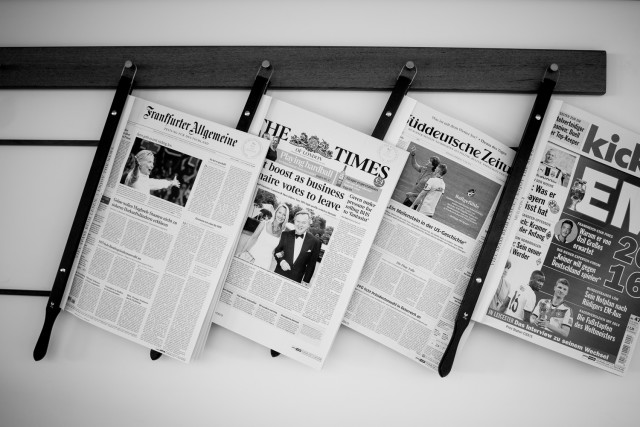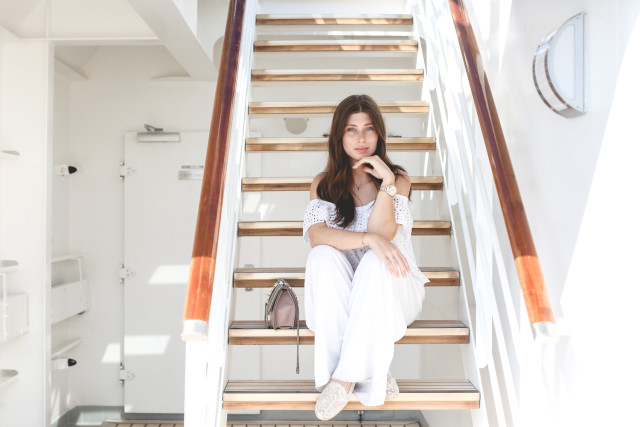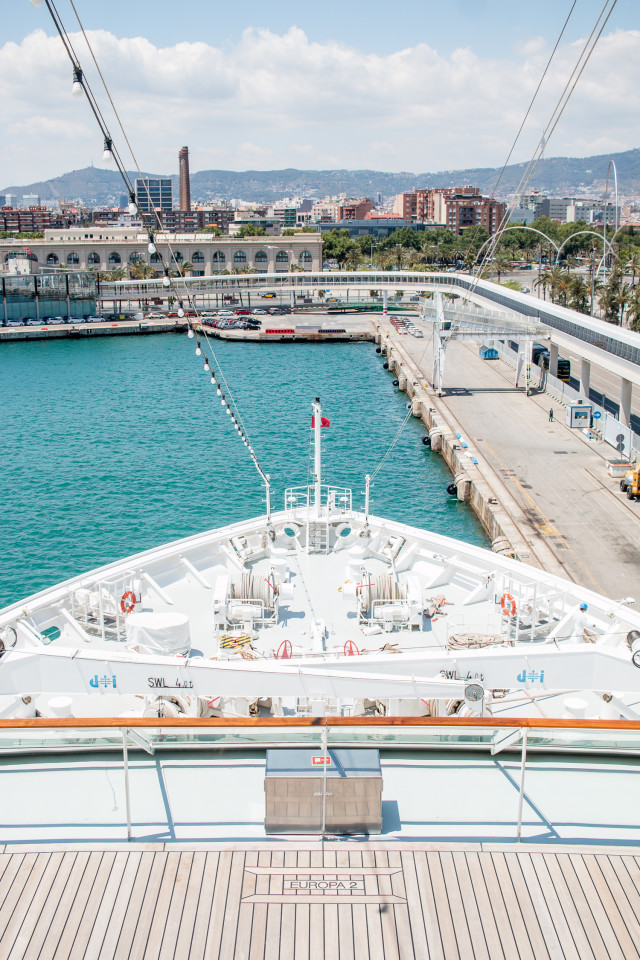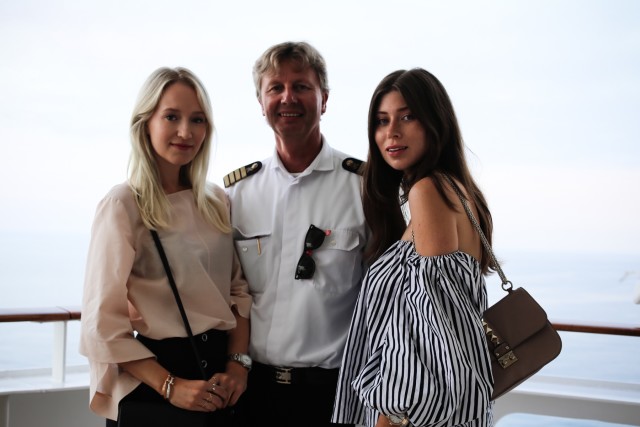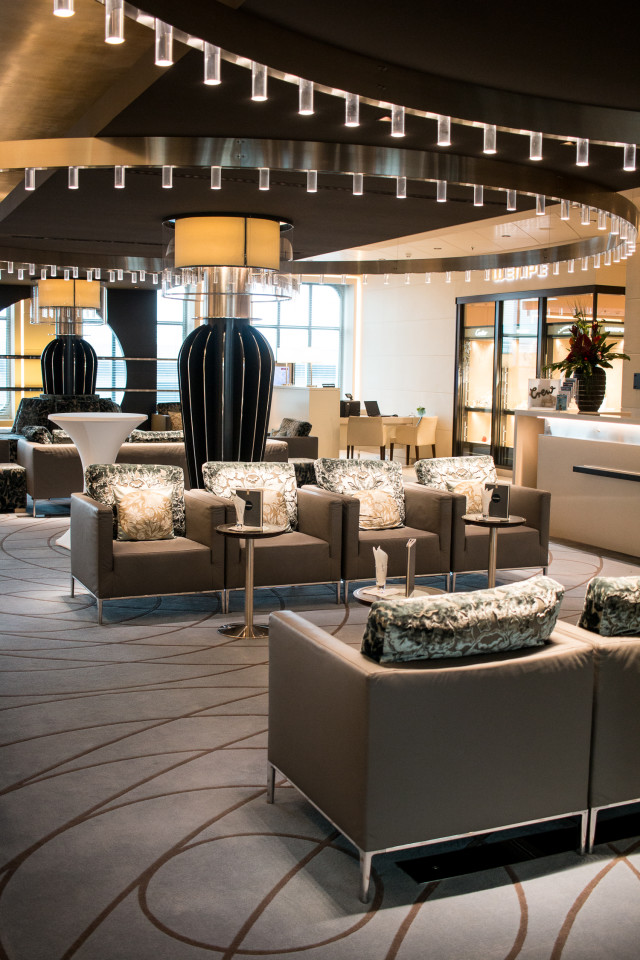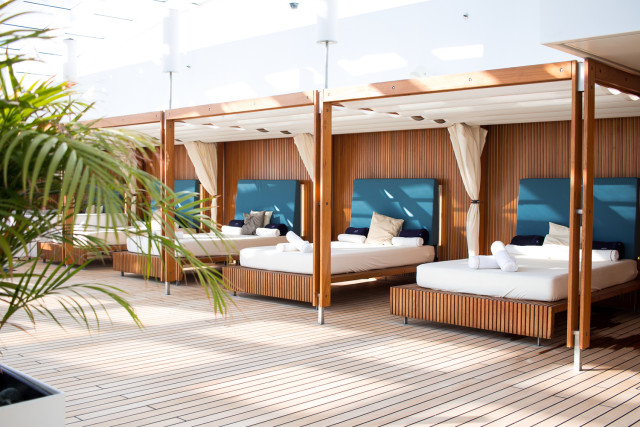 Dining On Board
Simply said: I am still working off the kilos I gained during the few days spent aboard. The food was everything I hoped for and so much more! Our day usually started with breakfast in room. It is the most delicious (and photogenic) thing ever, not kidding! The best part: The in-room dining comes at no extra charge. For a casual lunch there are several options, including the Sansibar with a beach house atmosphere or the Weltmeere with a plentiful buffet, as well as BBQ and pasta station. My personal highlights were the dinners:
"From upscale modern cuisine to a rich variety of Asian delights. Some opulent, some light, some fresh from the grill, some rustically inspired. The stylish ambiance in the seven (!) restaurants underscores the most pleasurable gourmet expectations."
Now this is the part that is hard to describe. As someone who is the last person to enjoy all-inclusive dining, I was so SO impressed by the dining on the MS Europa 2. Everything is a la carte, and with that I don't mean just any a la carte … there was lobster, caviar, black peppered chicken, homemade pasta and so much more. Culinary dreams coming true, especially since during our trip the famous chef Roland Trettl was on board for a special Fashion Dinner in collaboration with designer Steffen Schraut.
When it comes to food, to me,the little things make the biggest differences. For example, at home more or less the only fruits I eat are berries. Well, berries are generally more expensive than bananas, so hotels rarely offer fresh berries. Not the MS Europa 2 … aside from the fact that there were bowls of fresh strawberries, blackberries and raspberries on the breakfast buffet and available to order in-room, they had an entire fridge dedicated to fresh berries (those who followed the trip on my Snapchat know what I am talking about). Another example: at the French Restaurant they made the beef tartar fresh at the table with the ingredients of your choice. It was foodie heaven all the way!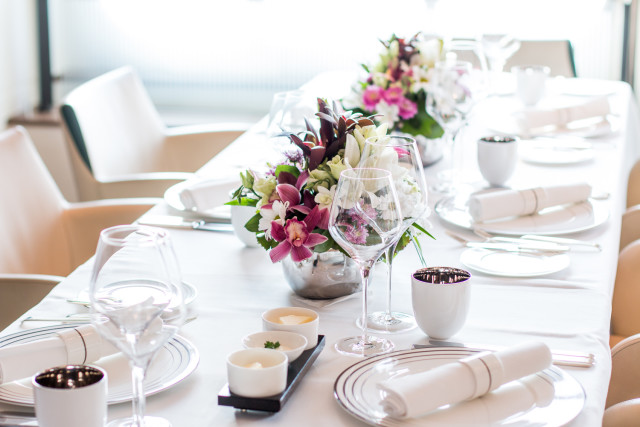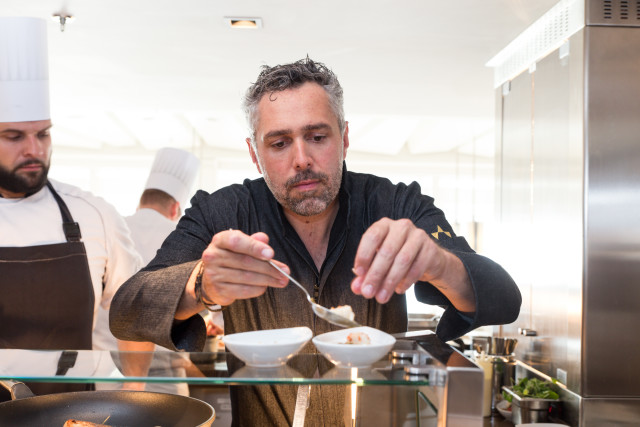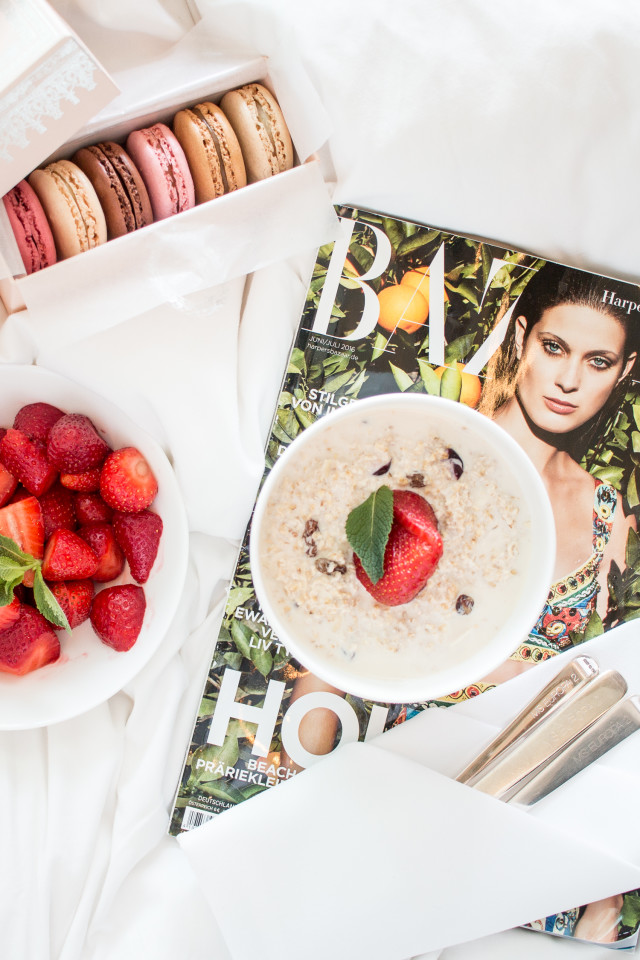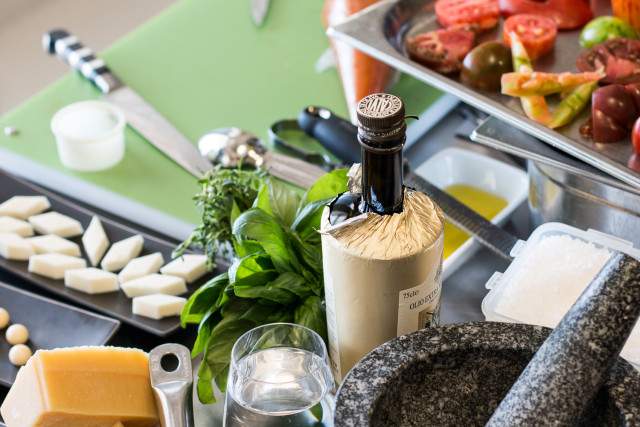 Suite Dreams
All of the accommodation aboard is in suite categories and not a single suite comes without its own veranda. In other words: you can do no wrong, no matter which category you book. Also, the MS Europa 2 has the most space per passenger on board in comparison to any other cruise ship in the world. Generally speaking, the rooms or suits on ships are much smaller than hotel rooms, however with the smallest category for the MS Europa 2 being 28 m² + 7 m² of balcony, there is nothing to complain about in terms of size.
Of course, as you guys know, the hair dryer is always a key player for me, and this was the only downside of our suite. Even though there were two blow dryers per room, there was no way of me getting my hair dry with those. They were so weak and after about 2 minutes of drying they would usually turn off because they over-heated. That's why I would highly suggest bringing your own if your hair is anywhere close to as thick as mine.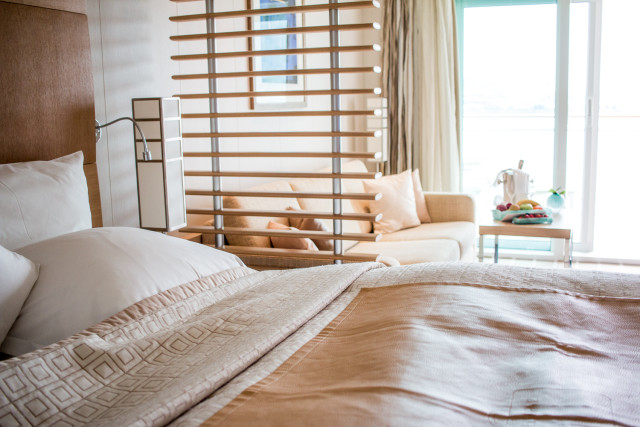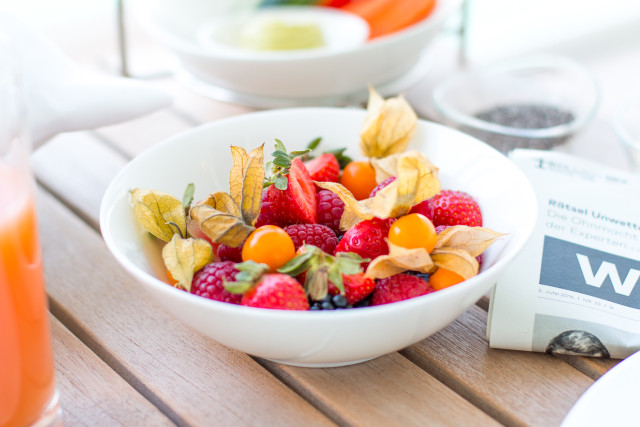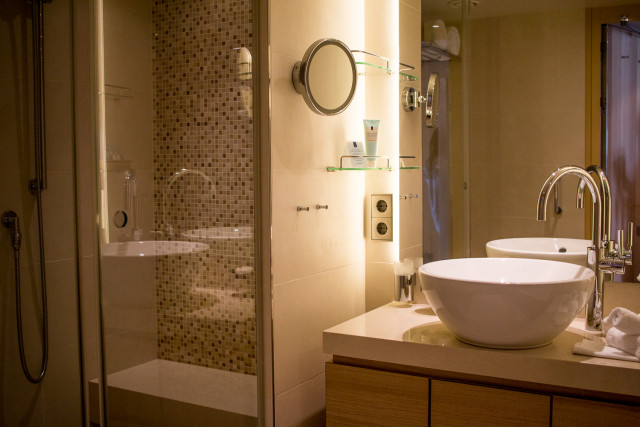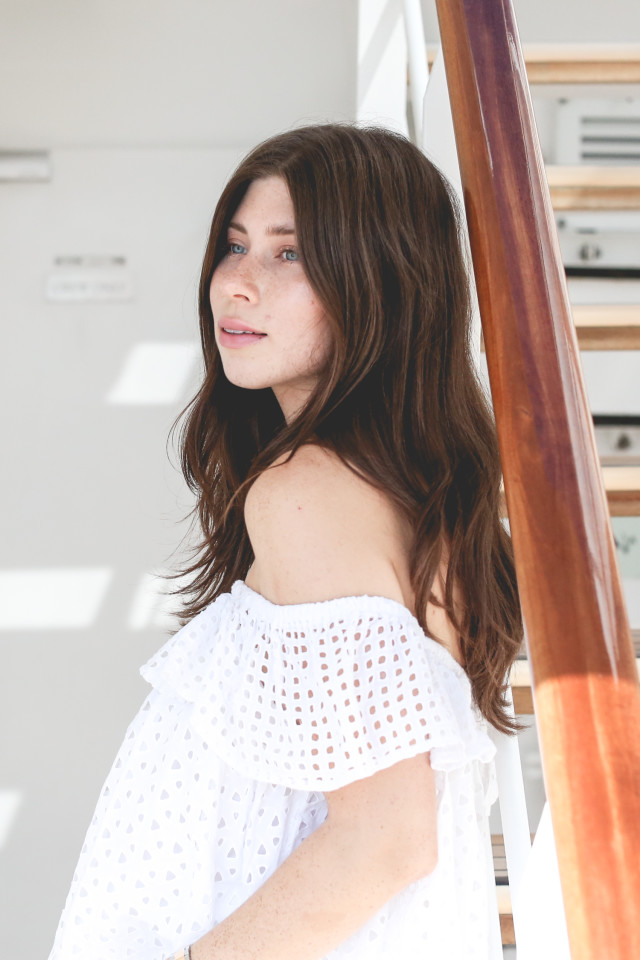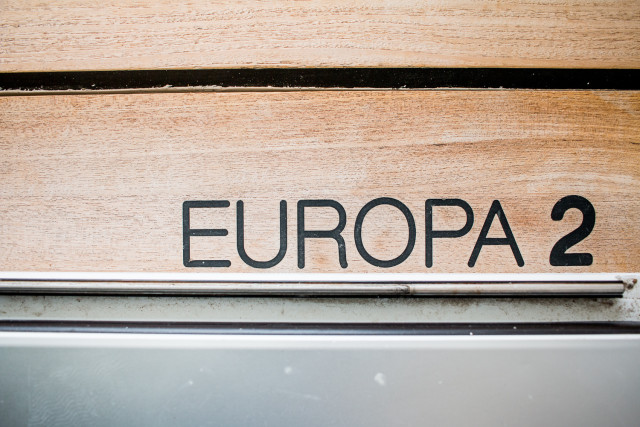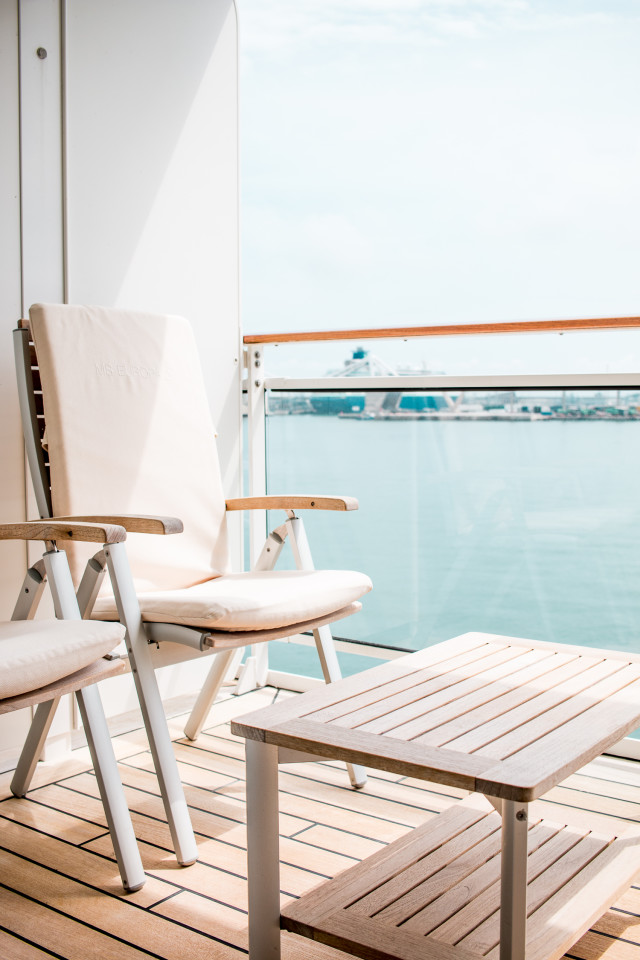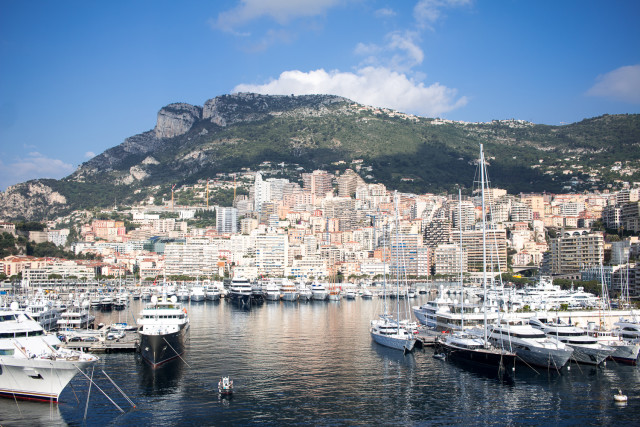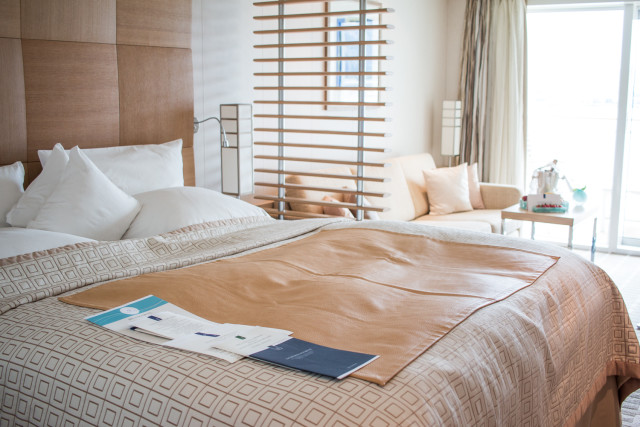 The Route
… could not have been more perfect! 4 stops along the Côte d'Azur and perfect weather make any travelers heart skip a beat. After leaving Barcelona we traveled all night and arrived in Marseilles the next morning where we did a 2-hour guided tour of the city to get a first impression. Next were St. Tropez and Port Grimaud for the ultimate hotspots along the Côte d'Azur in summer. My personal highlight was the Chanel mansion (a pop-up shop) and tarte Tropezienne at Café Senequier, as well as the beautiful little streets, buildings and the pink flowers. Picture-perfect!
Just a little further along the coast we stopped in Antibes on the 3rd day and Juliane and I ventured out on our own to see the town and visit the Picasso Museum. For our last destination, we arrived in Monte Carlo, and we got extra lucky since we got to be up on the bridge with the captain as we were driving into the port. Such a once-in-a-lifetime experience!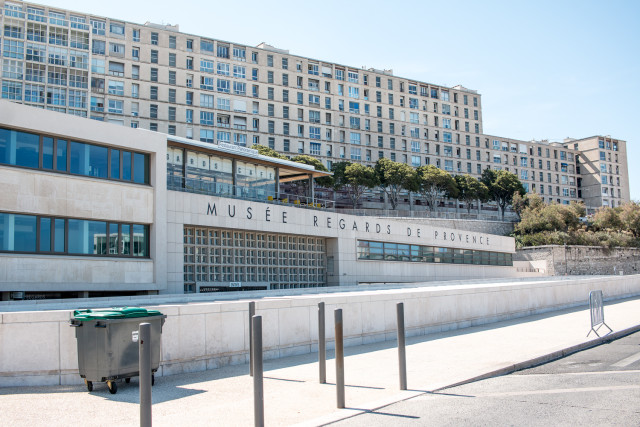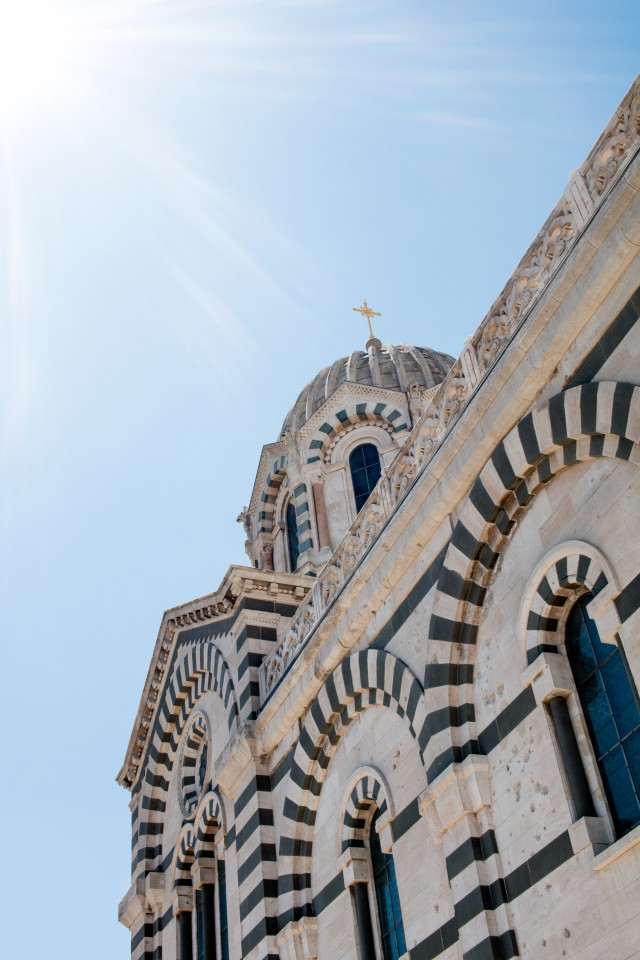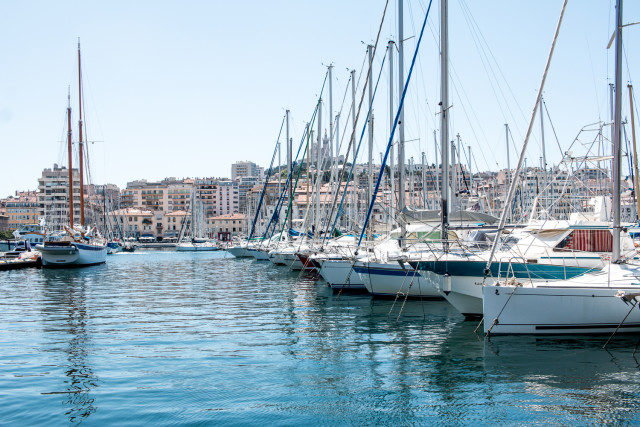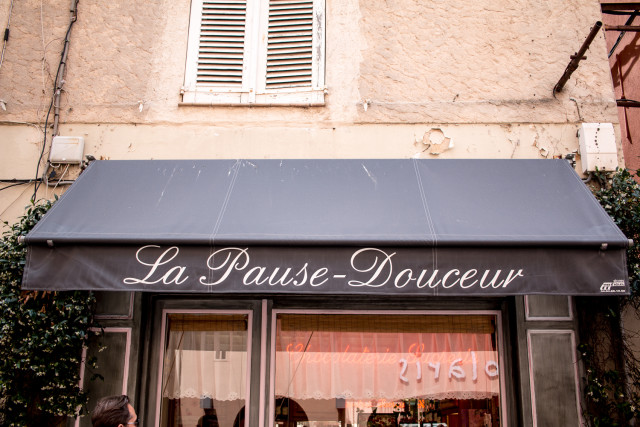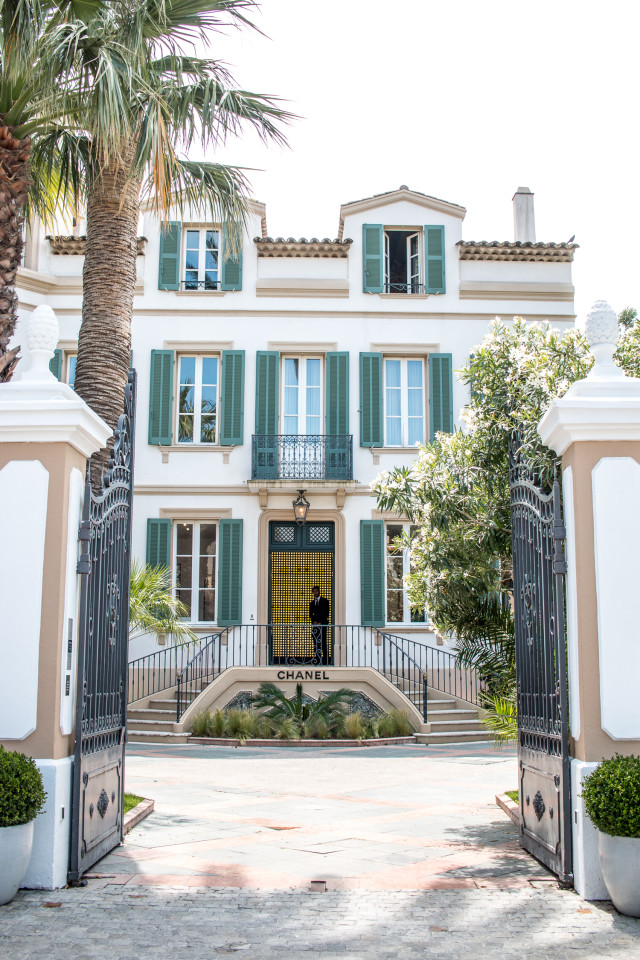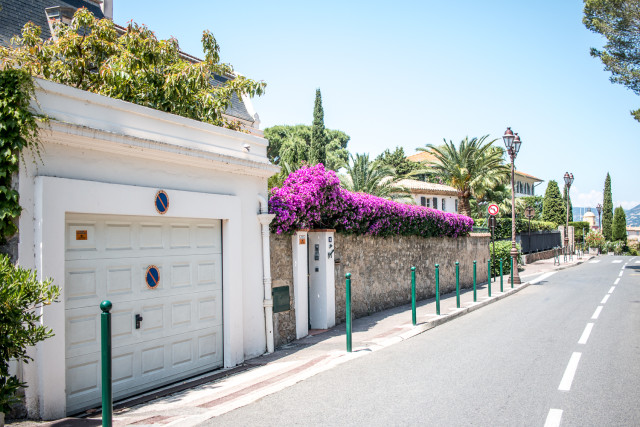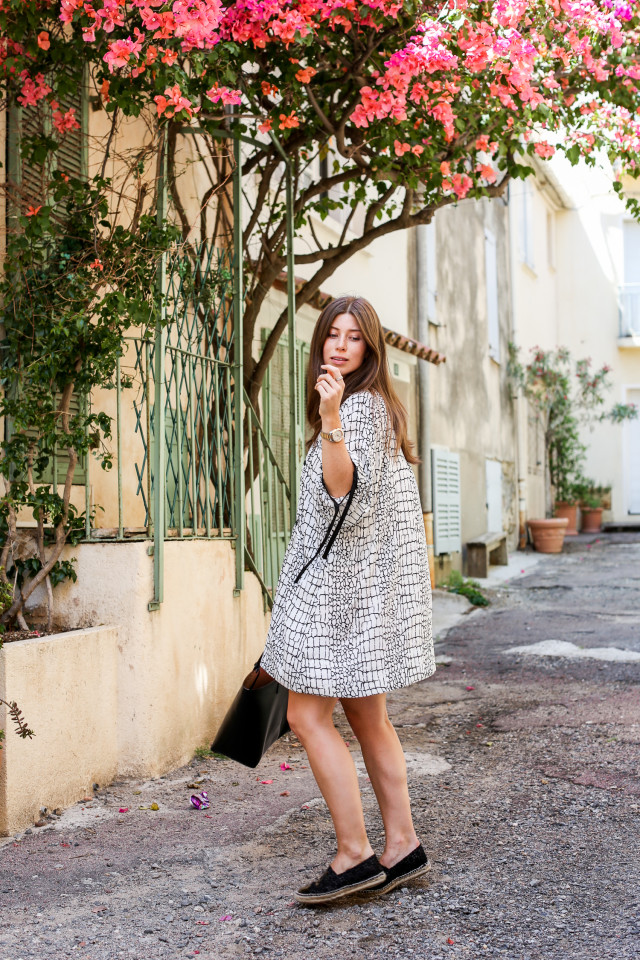 wearing Steffen Schraut in Saint Tropez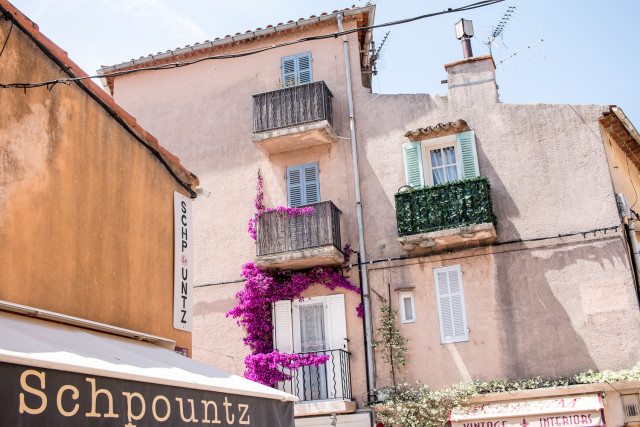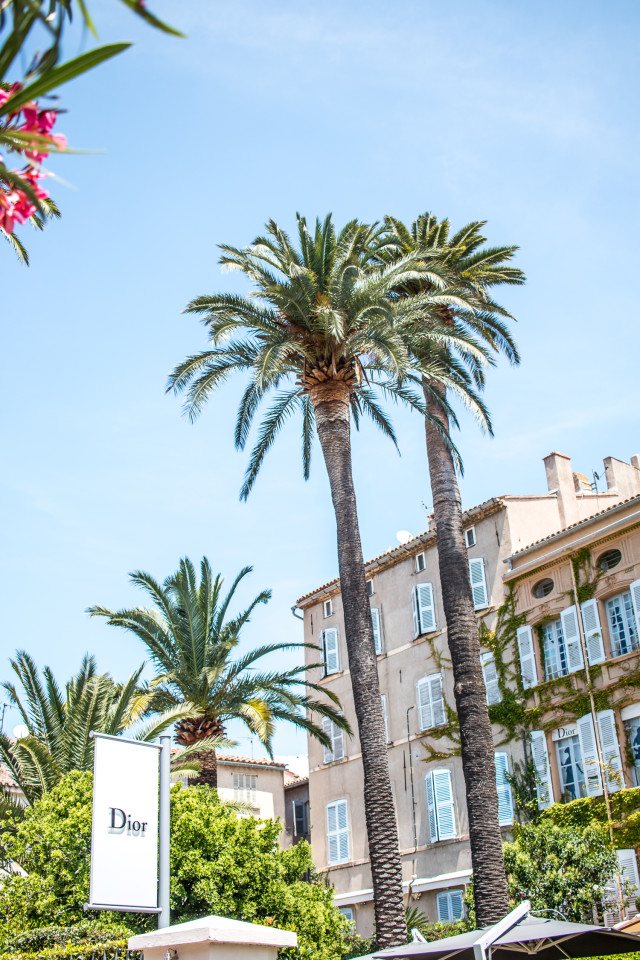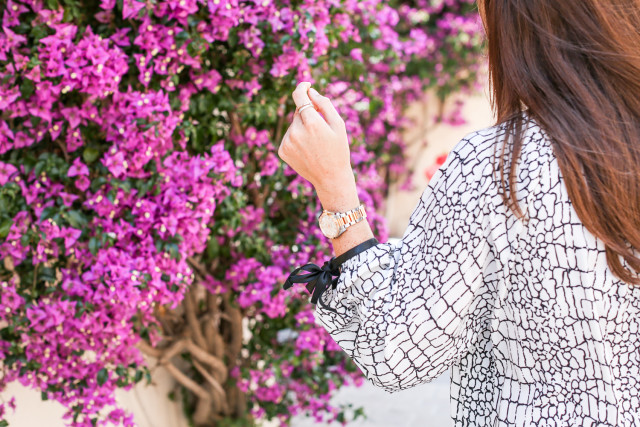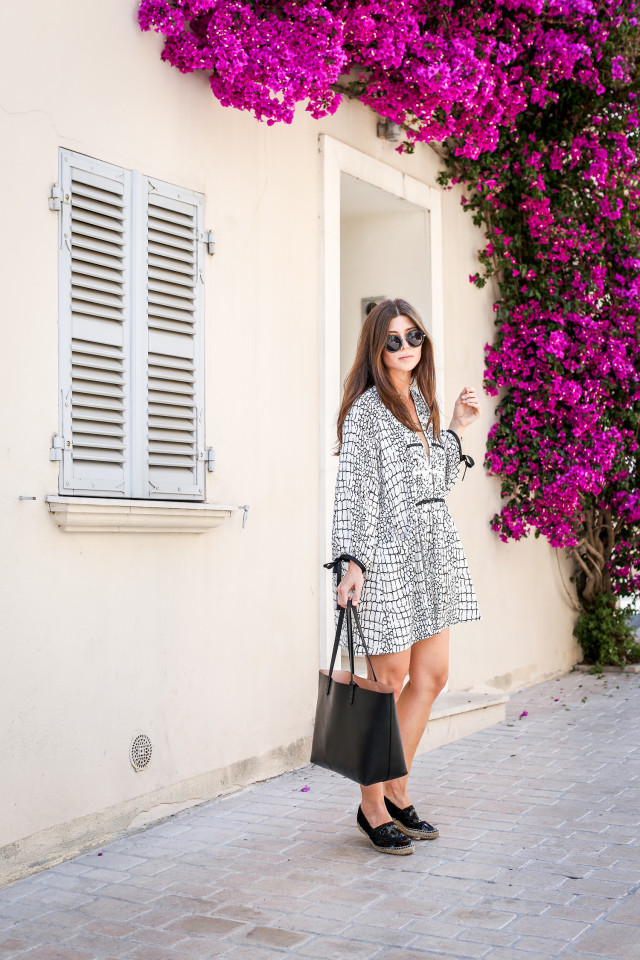 fashion2sea
A special theme of our cruise was the fashion2sea experience with designer Steffen Schraut, who didn't only have a fashion show on board, but also had a pop-up store throughout the trip where guests could shop the new collection. In collaboration with people magazine "Gala", the trip featured many fashion-orientated highlights like a personal talk with editor-in-chief Anne Meyer-Minneman, a food styling session with Roland Trettl and fashion photographer Christian Schoppe, or the fashion dinner!
Personally, I think that aboard a cruise ship is the perfect setting to highlight fashion. Rarely did I see so many well-dressed and put together people in one spot. Of course it wasn't a New York- or Paris-inspired fashion week setting, but I do think cruises are a special occasion for people to get dressed up! I loved seeing older ladies with their prettiest jewelery and kitten heels at breakfast, gents dressed in freshly pressed trousers and fedora hats and even a few kids in cute suits for dinner.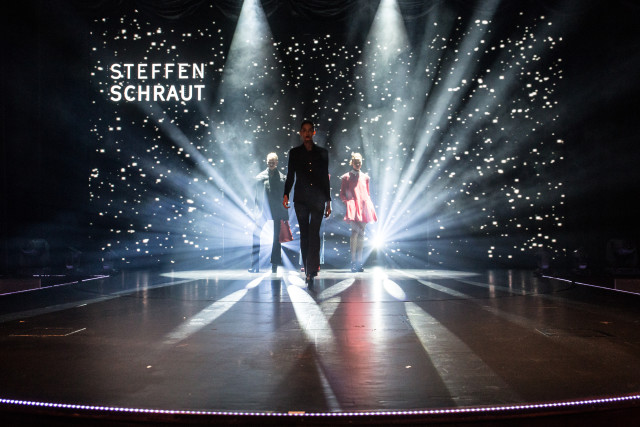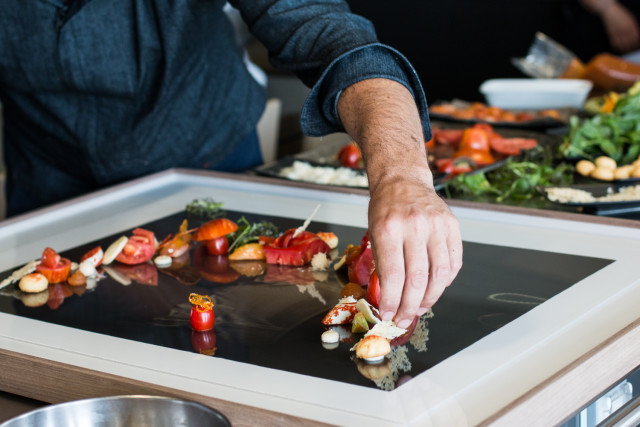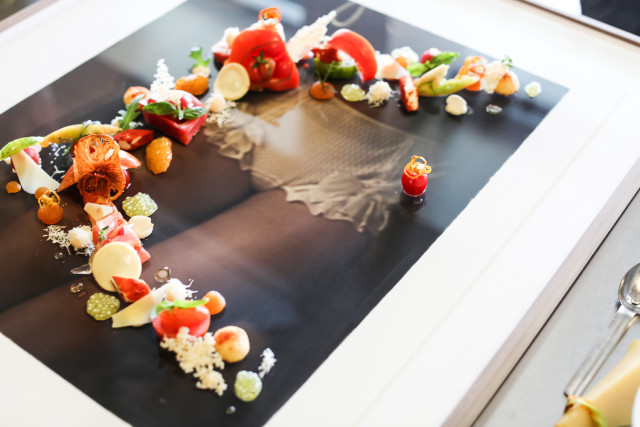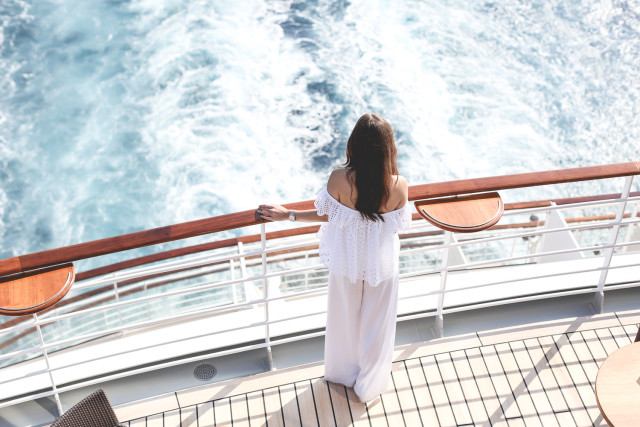 *a huge 'Thank You' to Hapag Lloyd Cruises for this unforgettable experience | press trip