OUTFIT: the perfect camel coat
Last year, my search for the perfect camel coat lasted well into Spring until I finally gave up. Little did I know, that karma always does it's name justice. This year, I walked into HALLHUBER 2 weeks ago and the first thing I spotted was a camel coat. Tried it on, fell in love, haven't taken it off since. Not only did I finally manage to get a fitting piece for the season before the season is actually over, but it was also the easiest hunt I've ever been on. I am madly in love with the slight oversize fit and the lighter color is such a welcome change to all the black and gray we usually see around town during the colder months.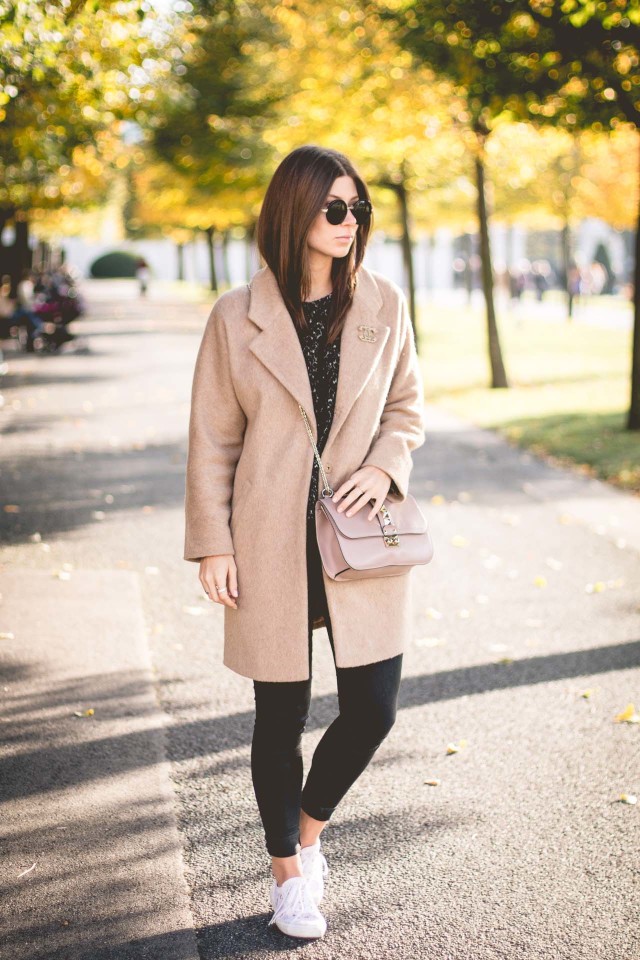 Speaking of HALLHUBER: I had the pleasure of hosting their #HallhuberStyleStories event here in Vienna last Friday, where I had personal shopping sessions with lots of lovely ladies. It was so much fun slipping into the roll of a stylist for a day. I felt so honored to have all these women ask for my opinion and put together some great looks with them. Especially since two of them bought the exact top I wore that day. If you didn't make it to the store last Friday, or for one of the other Style Stories throughout Germany and Austria, you can still try your luck with their Instagram giveaway. Simply tag your favorite HALLHUBER looks with #HallhuberStyleStories before October 31st for a chance to win 1 of 10 gift cards worth 200€ each! Find out all the details over on their Facebook page. Good luck & happy Monday!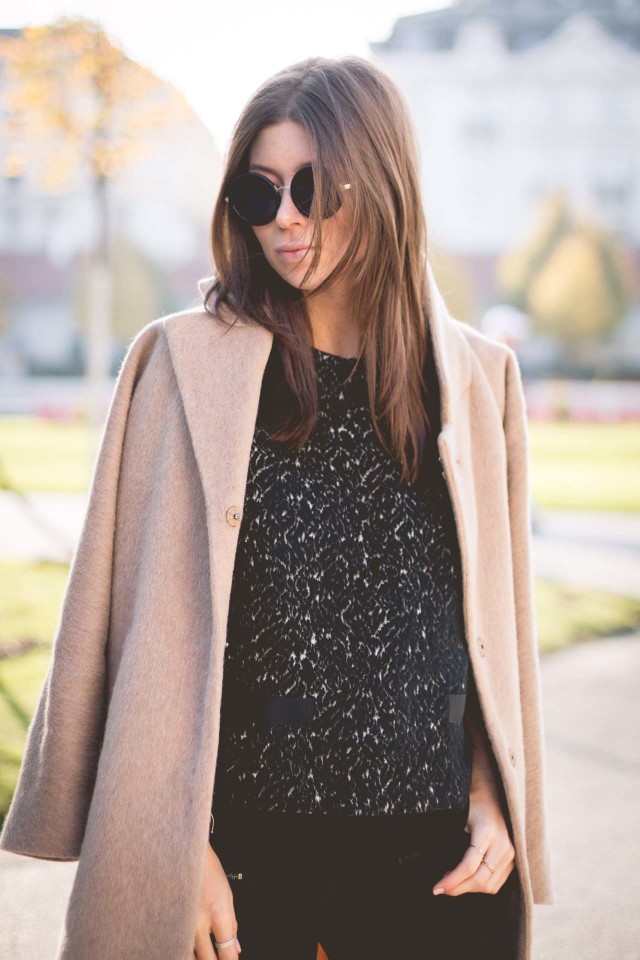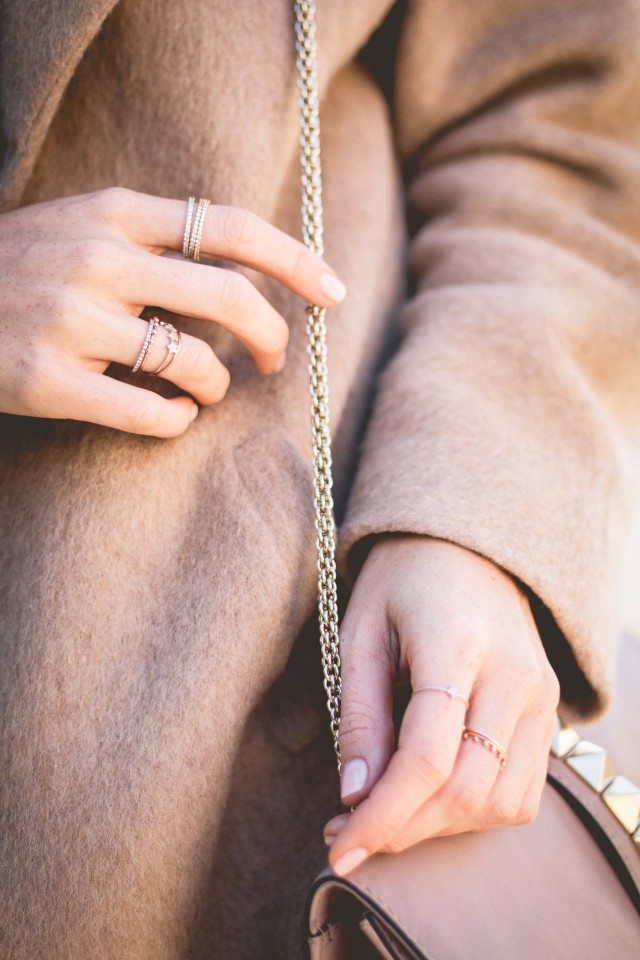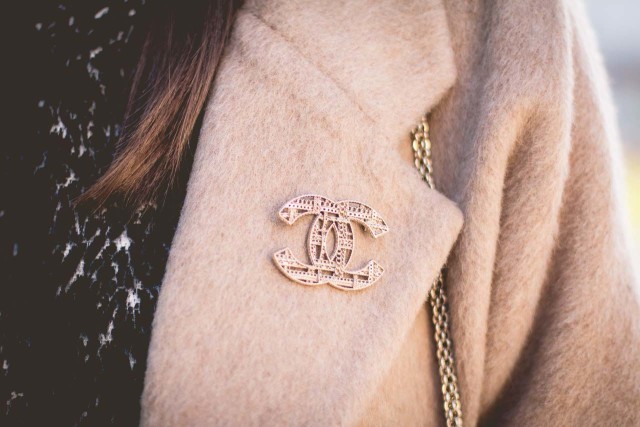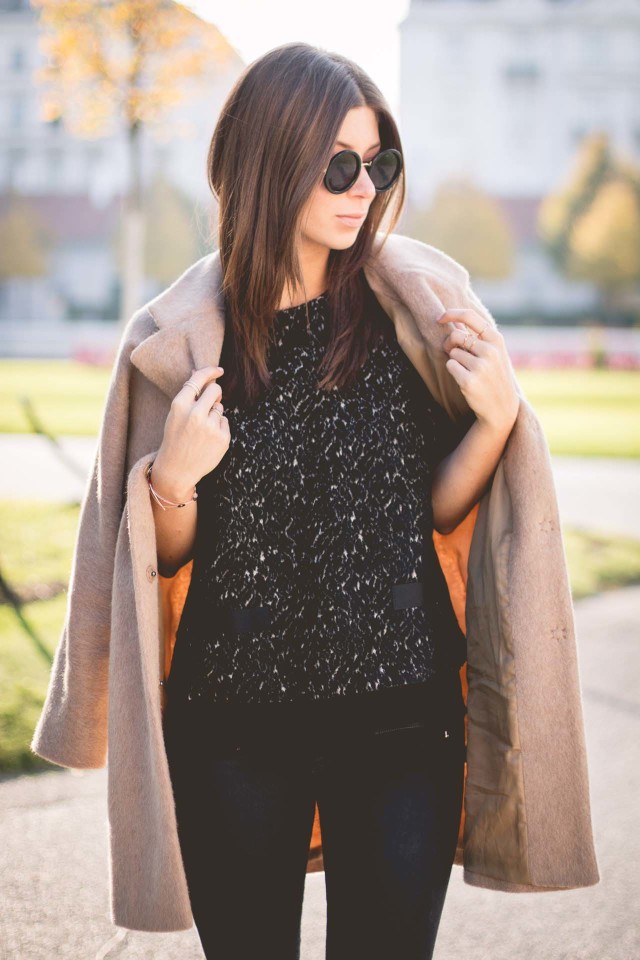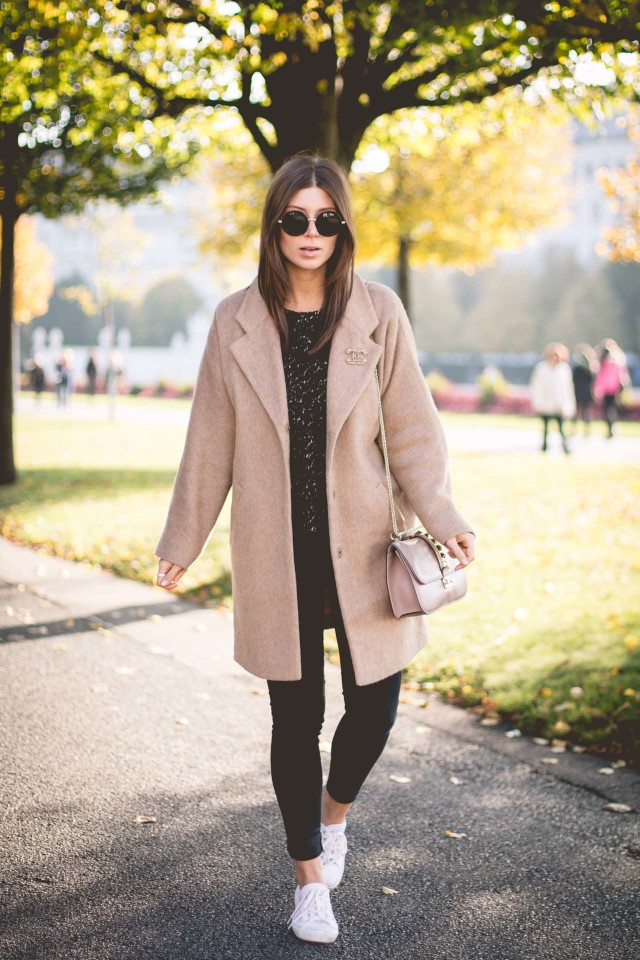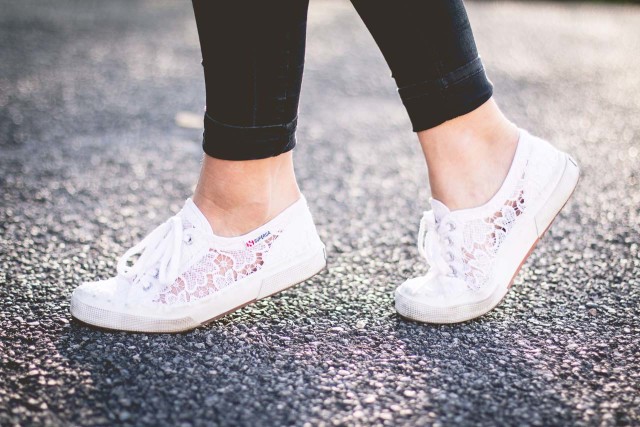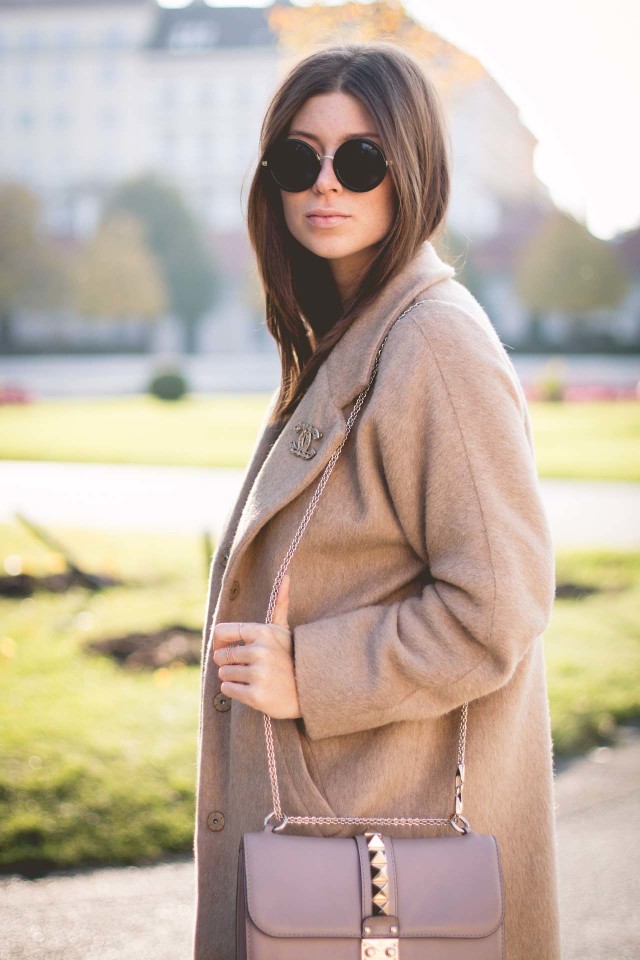 HALLHUBER: top, skinny jeans & camel coat
SUPERGA: sneakers
VALENTINO: bag
LE SPECS: sunglasses
CHANEL: brooch (similar)
ANNA I.J.: rings
SWAROVSKI: rings on index finger
*photos by Lotta
*in friendly collaboration with HALLHUBER