OUTFIT: en route to Cap de Formentor.
The Spanish island Mallorca is responsible for some of my favorite childhood memories. Summers spent in a beach house with lots of my parents' friends. Lazy days by the pool, the smell of pine trees and coconut ice cream eaten straight out of a coconut (I used to collect them and bring them back home as little bowls to keep jewelry or other pretty things). To many, Mallorca is known for it's drunken tourists by the "Ballermann", but to me, it is a stunning place that is just a 2-hour flight away, where some of our best family vacations took place.
Earlier this week, I packed my suitcase for Mallorca again for a few sporty days at a fitness retreat. Aside from the amazing workouts like HIIT training by the beach, stand-up paddling (my first time!) and yoga by the pool, we also had the chance to soak up some sun and explore the island a bit. Since most of my suitcase was filled with workout clothes, I made sure that the little room I had left was filled with versatile items that would work for different occasions, like my new beach tunic by Triumph. It was the perfect cover-up over a black bikini by the pool, but my favorite way to wear it was actually with a pair of jeans and lace-up sandals to watch the sunset from the most stunning place ever. The slightly sheer tunic with detailed beading paired with the setting sun and the incredible view were a match made in heaven, if you ask me!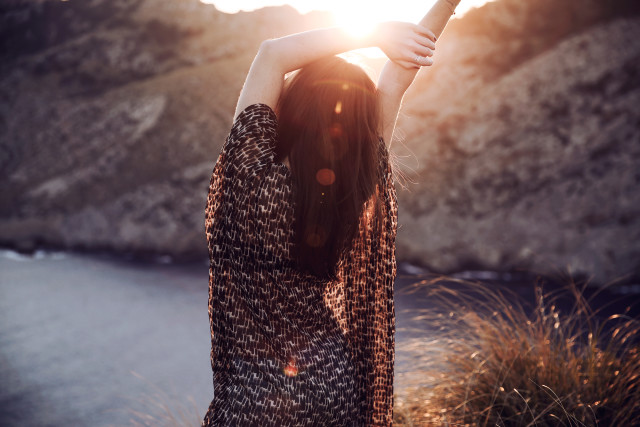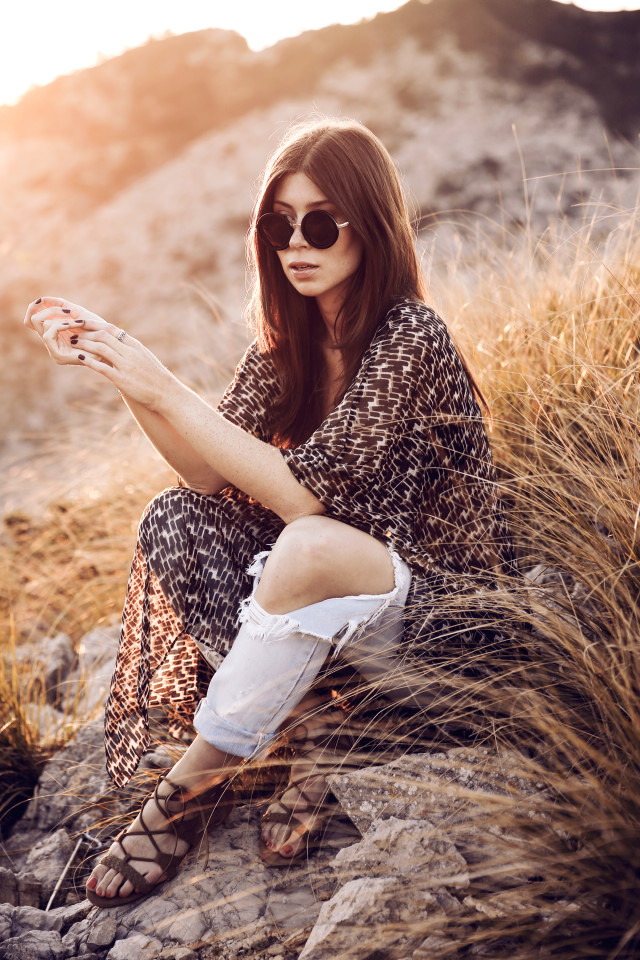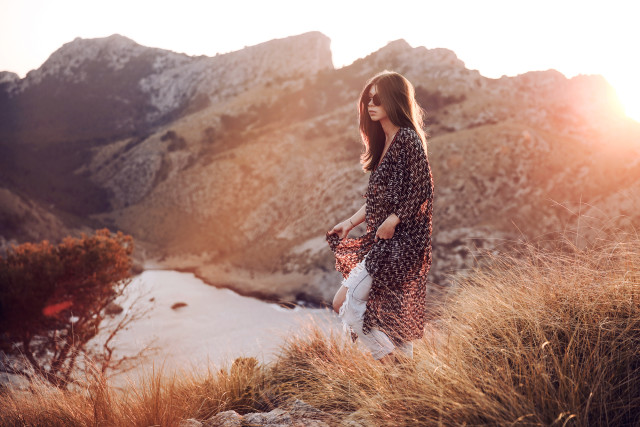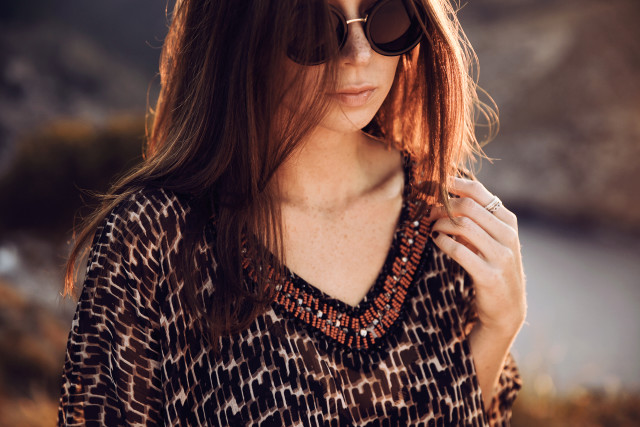 TRIUMPH: Venus Elegance Kaftan
ONE TEASPOON: jeans
HALLHUBER: sandals
LE SPECS: sunglasses
PS. Since a lot of you asked me about the location of our shoot on Snapchat [vickyheiler], these pictures were taken en route to Cap de Formentor, also called the "meeting point of the winds" by the Majorcans. There are countless perfect backdrops and so many stunning views, so if you ever happen to be on Mallorca, try to take the road to Cap de Formentor either really early or just before sunset. You won't regret it!
*in friendly collaboration with Triumph