OUTFIT: Casino Royale
For the first evening of our James Bond trip, we all got to choose amazing outfits from Peek & Cloppenburg to ensure that we were dressed the part. After all, we're talking James Bond – keyword: Tom Ford suits en masse. The dress I ended up choosing was literally love at first sight. I saw it hanging at the P&C store Kärntner Straße and knew I wanted it. I have a fairly small waist and curvy hips, so I love anything that pulls the attention towards the waist. Plus, the length was such a different take on evening wear and I love the fact that it actually shows of the shoes. In my mind I was already styling the look, when the lady at the store kindly told me that unfortunately my size was no longer available and the next size up was already reserved for someone else. Typical, I thought! However, instead of throwing a fit (#firstworldproblems), I decided to give karma a chance and hoped that the reserved dress wouldn't be picked up. Positive vibes all the way, I guess the lady didn't want the dress as much as I did. Even though it was a size up from what I usually wear, it was nothing the tailor couldn't fix. Happy end!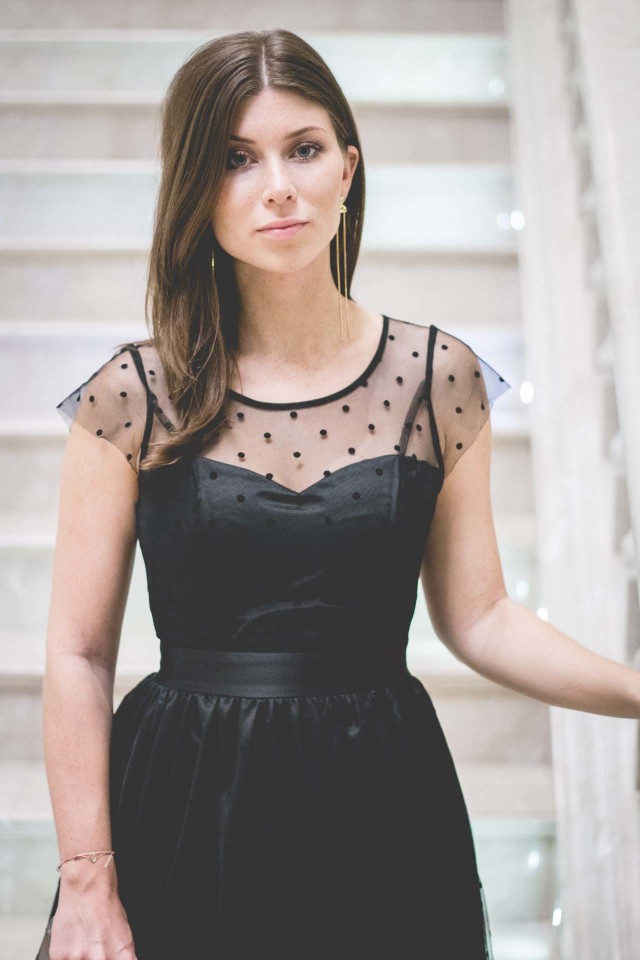 Fun fact: On the actual day that I wore this look, we didn't have time to shoot the dress. No problem, Kathi and I thought, and casually took the dresses to Abu Dhabi with us, where these photos were taken. It is definitely a normal thing to pack evening gowns for 2 days in the desert … not! But at least now I have the photos to share the entire look with you guys!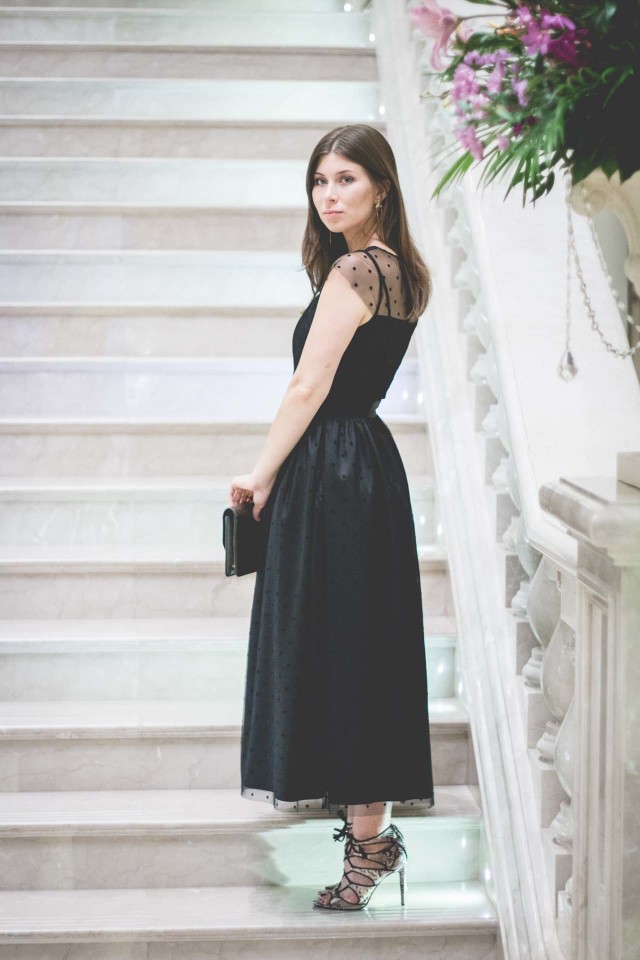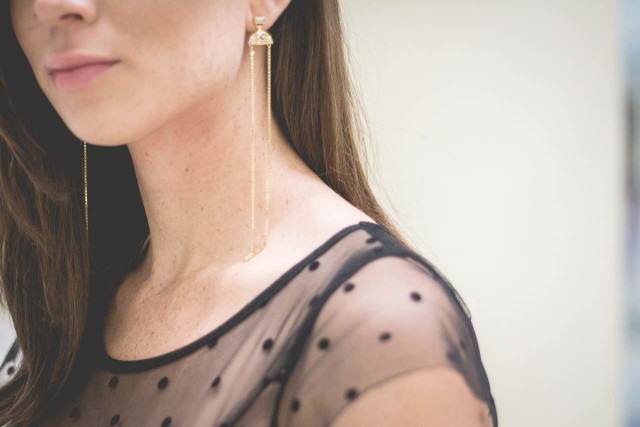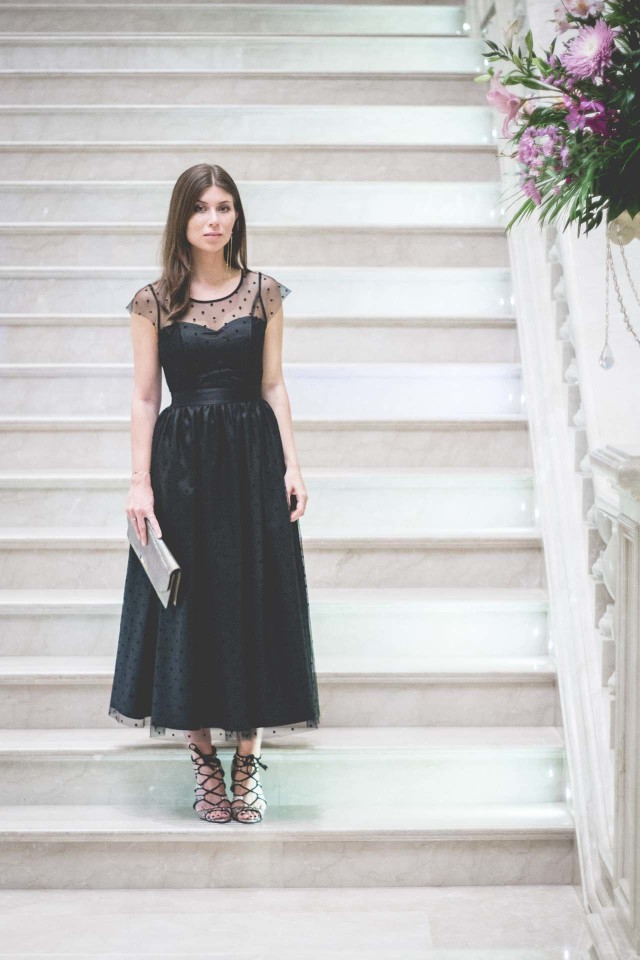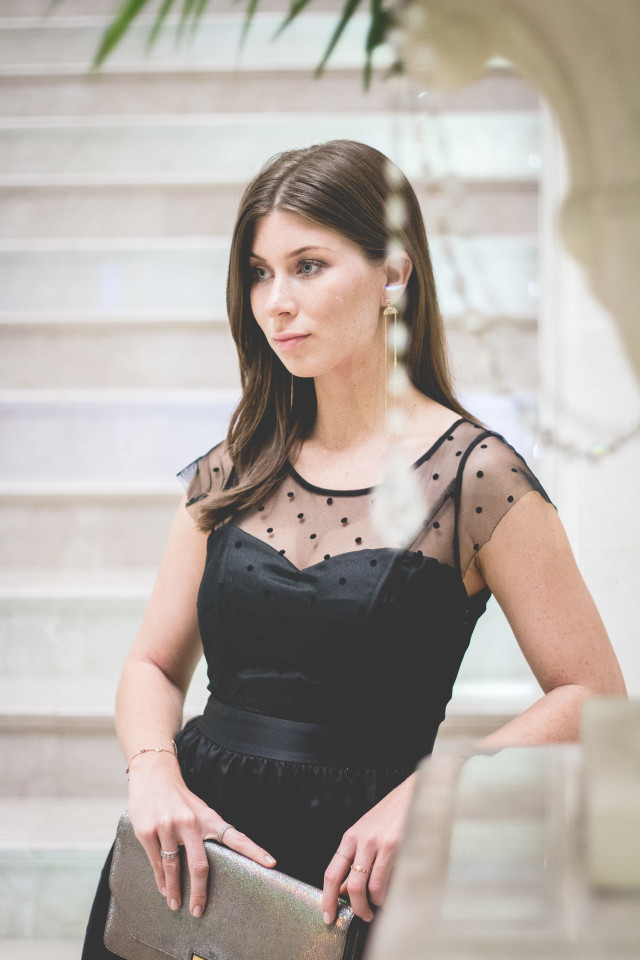 SWING: dress (via Peek & Cloppenburg)
ZARA: heels (very similar HERE)
GUCCI: clutch (2nd hand = 50% off)
ELIZABETH & JAMES: earrings