OUTFIT: a versatile white blouse + video
I am beyond excited about today's post. It is one of the most fun projects I have been working on recently! I am happy to share that I have teamed up with s.Oliver and over the next few months I will be sharing my personal brand highlights and must-haves with you guys. To kick-off the collaboration, I chose a topic that I personally love: "1 Piece – 3 Ways To Wear"! The older I get, the pickier I am about the pieces that I add to my closet and think it is important to choose wisely. I love pieces that are versatile, which is probably also the reason that I own 3 pairs of the same black skinny jeans. Another absolute closet must-have, in my opinion, is a white blouse. Preferably a bit oversize. It literally works for almost any occasion and can be worn with tons of other pieces. With the help of Sonja of StyleGuide TV and her assistant Max, we put together a short video clip of how I love to wear my white blouse by s.Oliver. Three different settings with three totally different looks, but all with the same blouse.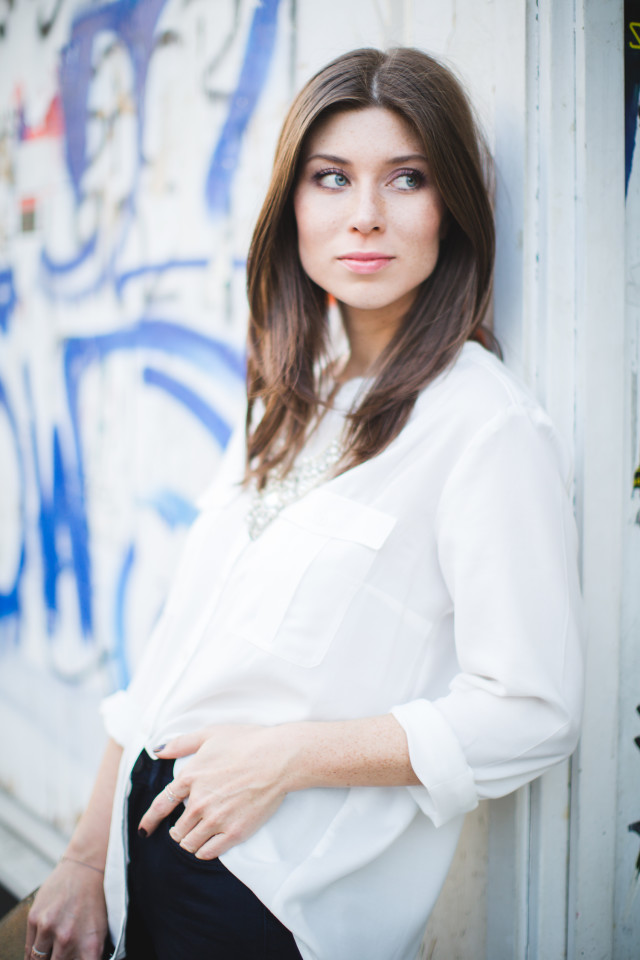 For the office I like to keep it casual, yet put together. Most days we have meetings, so a blouse is the perfect basic piece to work from. Add a blazer to the mix, and the look is instantly presentable. One of my favorite guilty pleasures is shopping for fresh flowers. At least once per week I stop by the market to buy some pretty blooms for our home. For those casual flower runs, or a laid-back weekend look, I love to throw on a white blouse with some more relaxed chinos or boyfriend jeans. Comfortable and perfect for all outdoor activities! When it is time for a night out with the girls, I add some heels, my dark blue skinny jeans by s.Oliver and a glitzy statement necklace to take the blouse from day to night and lots of dancing!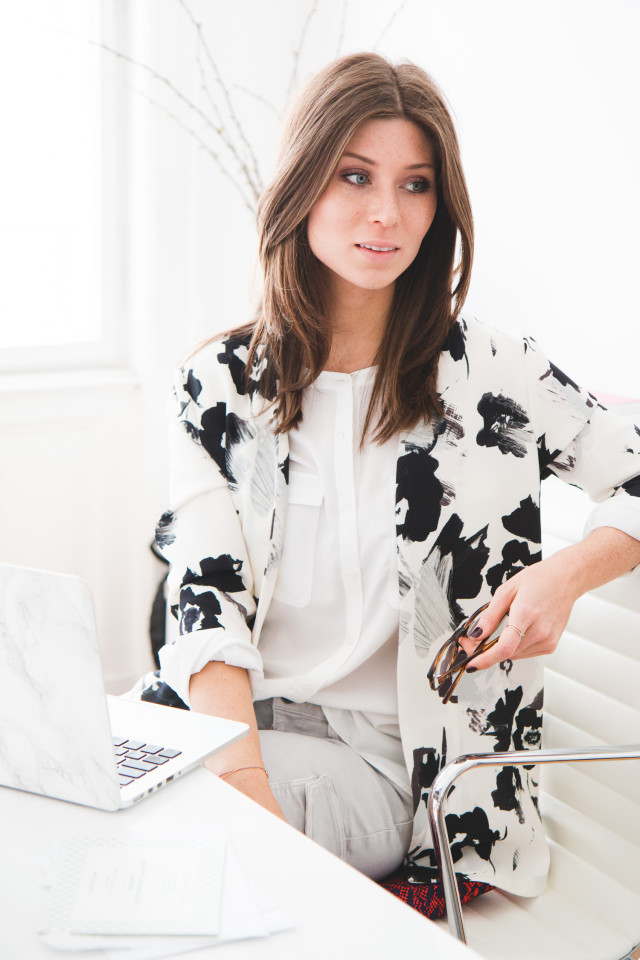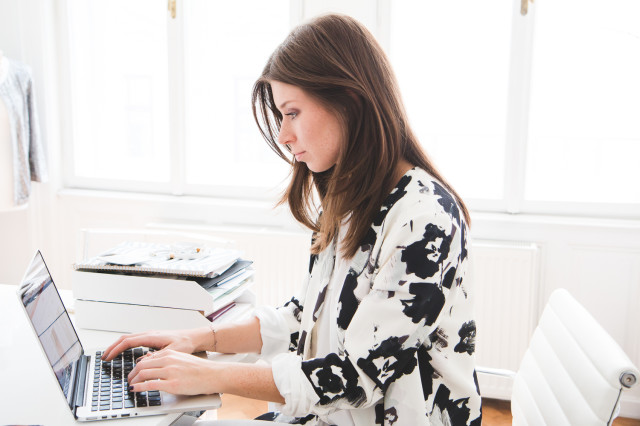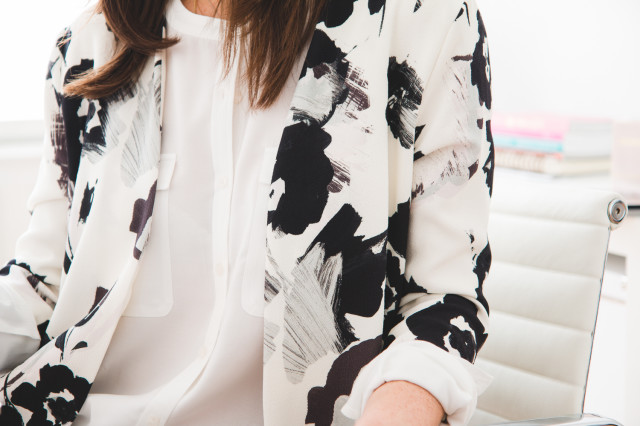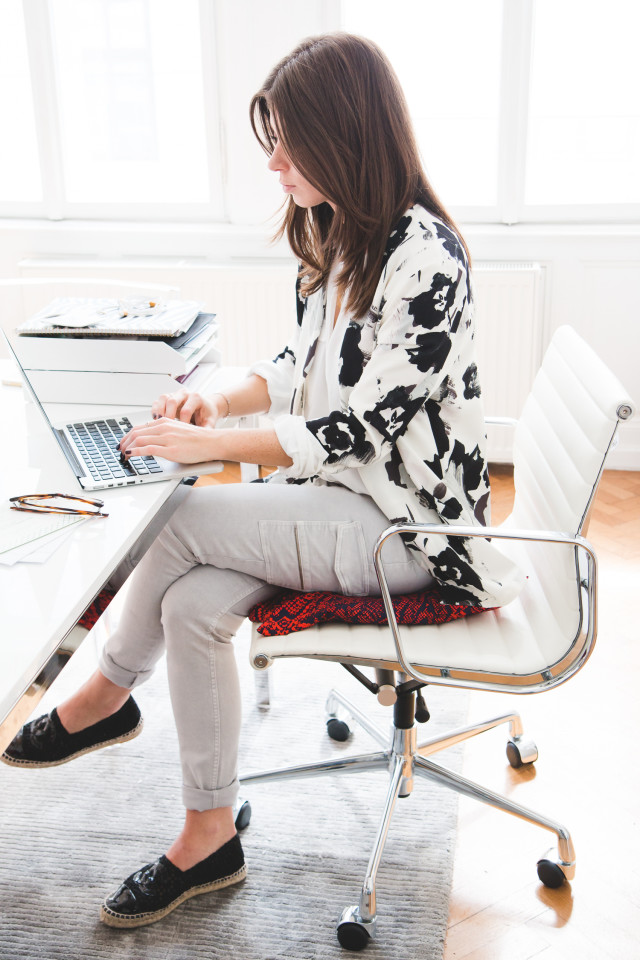 s.OLIVER: blouse, blazer & pants
CHANEL: espadrilles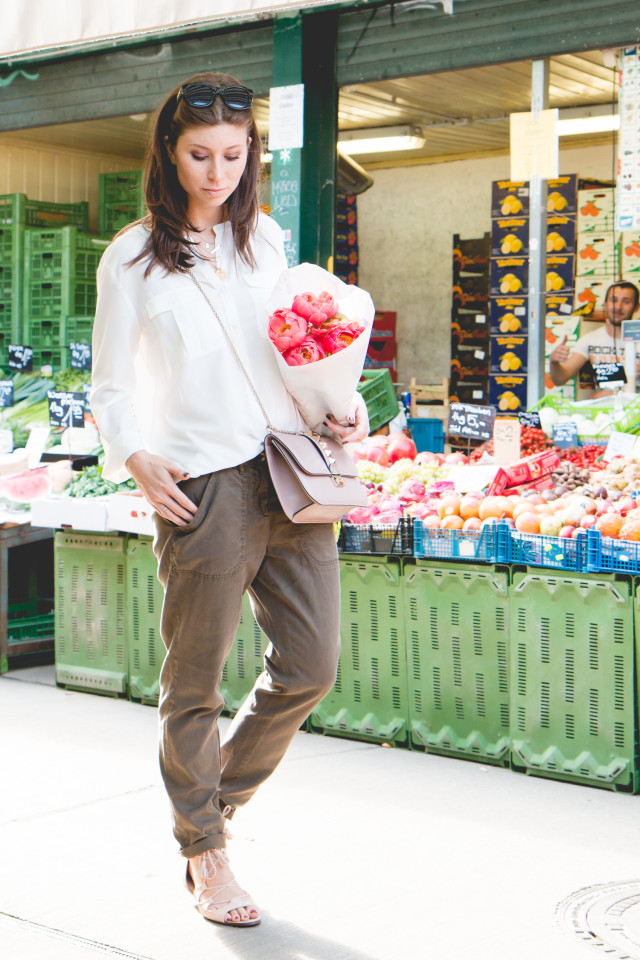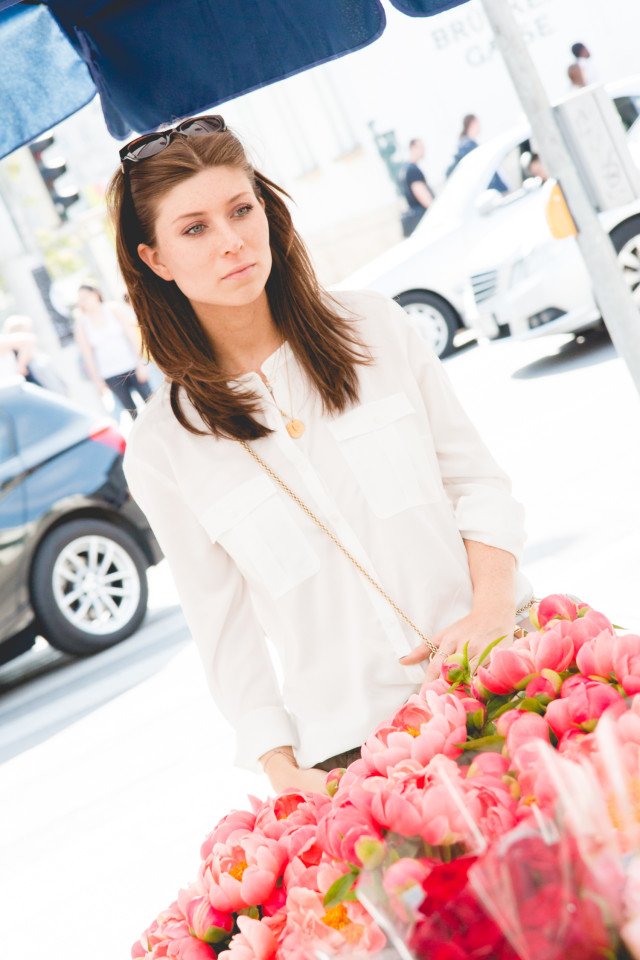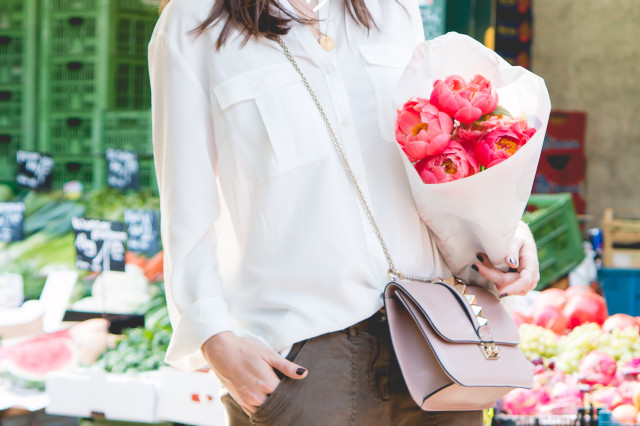 ZARA: sandals
VALENTINO: bag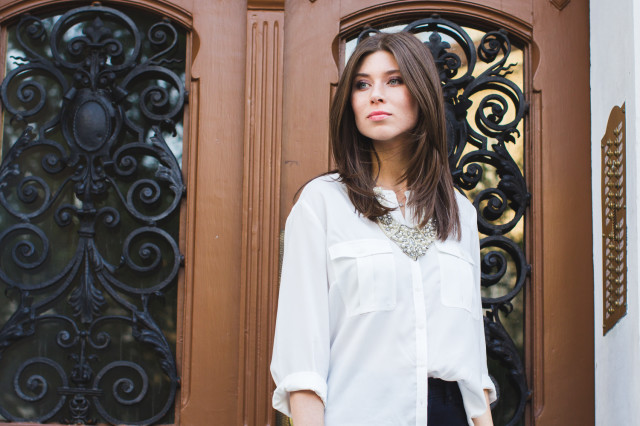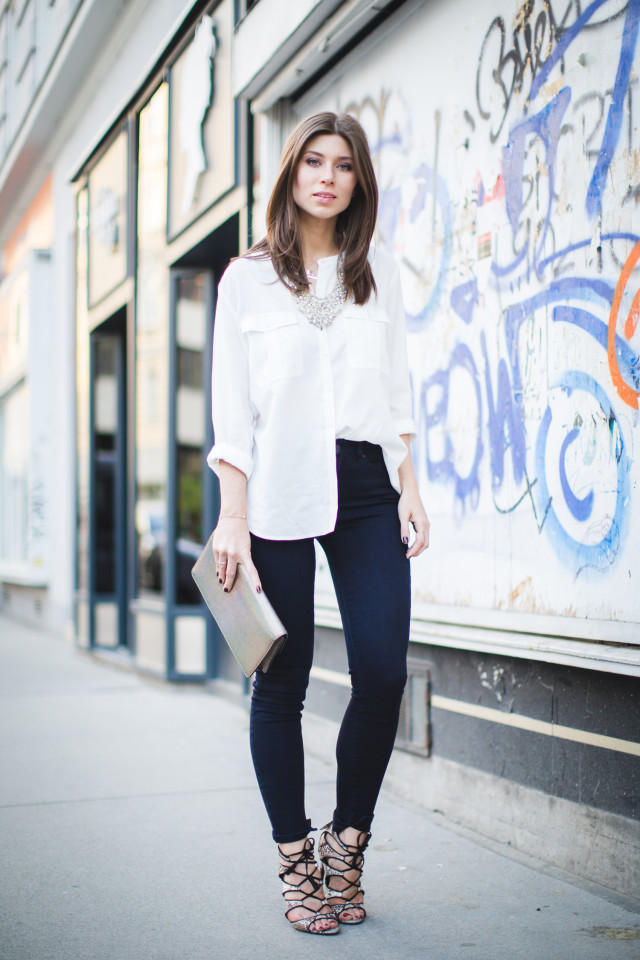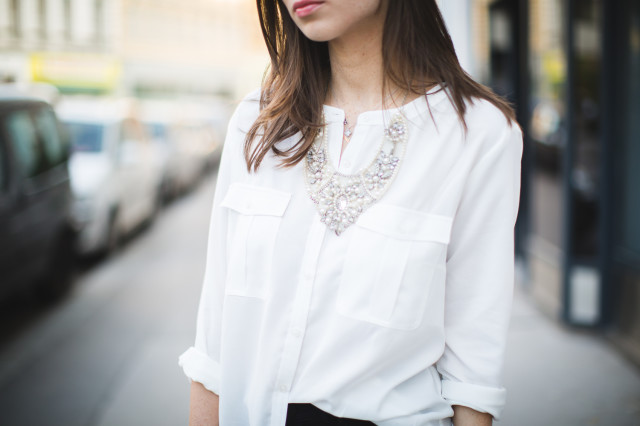 s.OLIVER: blouse & skinny jeans
ZARA: heels & necklace
GUCCI: clutch
On another note, I am happy to share that I will be part of the jury of the s.Oliver Model Star contest alongside Godo Kraemer, the director of marketing at s.Oliver, as well as Birgit Schlotterbeck, the fashion director at GRAZIA Magazine – such an honor! I cannot wait to go through all the pretty photos and pick the next s.Oliver Model Star, who will get to be a part of a big campaign shoot!
To see my favorite blouse in action, be sure to press play on the video and head on over to the s.Oliver website for the full story and to find out more about the s.Oliver Model Star contest!
*in friendly collaboration with s.Oliver