Mountain Bliss: Bergland Soelden Hotel Review
Just in time for the wintery season, I have a hotel review straight from the Austrian Alps for you guys today. Whether you're still looking for a super special Christmas present or a spontaneous weekend getaway in the snowy mountains, the Bergland Soelden is the place for you. During a recent trip, Kathi and I stayed there for a night – just like Daniel Craig while filming for the new 007 movie. Literally, our room was the one next to the suite he stayed in, and of course we snuck in there while nobody was looking!
First things first: I was incredibly impressed by Sölden and the whole Ötztal all together. For the past 11 years, my parents have lived in the Zell am See region and I would consider myself fairly well-acquainted with pretty scenery and ski slopes. Sölden, however, is a whole different story. Impressive to stay the least and a view from the top of the glacier that will make your jaw drop, guaranteed.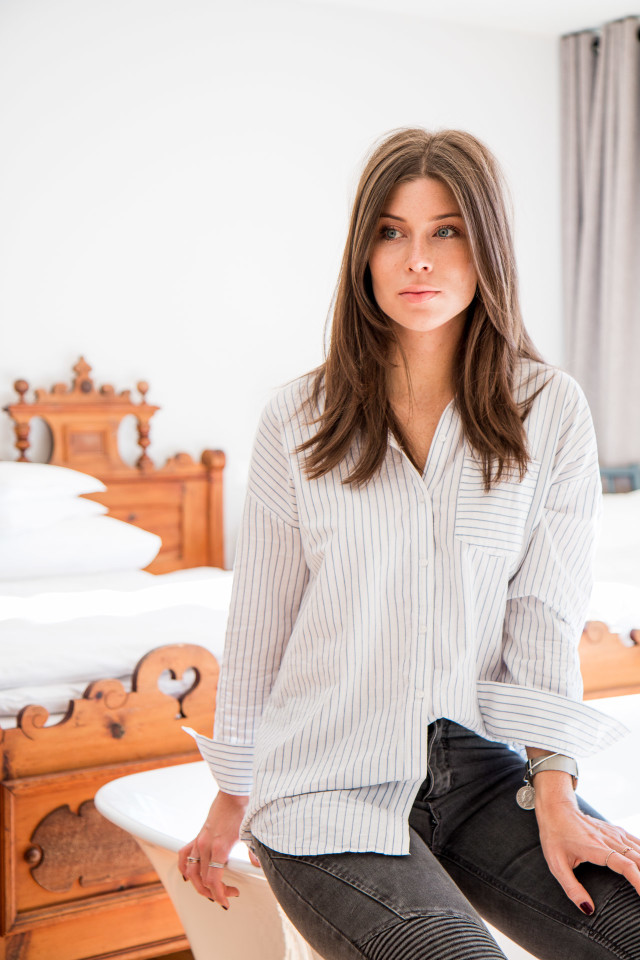 As far as the Bergland Soelden Hotel goes, I feel that they (whoever is responsible for designing the place), created the perfect mix of something that feels cozy and appropriate for the mountain surroundings, while still keeping a modern vibe.
What I liked about the hotel:
The rooms were spacious, which comes in especially handy when you throw Kathi and I in a room together, plus our 3 tons of luggage, of course.
The bathroom was just as spacious! While I understand that hotels have to work wisely with the space they have, I hate tiny bathrooms. This was definitely not the case here and with a toilet and shower separated from the rest, we were able to both get ready at the same time with our own sink each and lots of room to empty out our make-up bags and leave the content of our suitcase lying around.
You know what goes well with skiing? A sauna session afterwards! The Bergland Soelden is not specifically called a wellness hotel, but their spa area is great! Unfortunately I only made it to the gym, but even there the view on the treadmill got me through my interval workout with unusual ease.
A big breakfast buffet with homemade "protein bites" won over my heart in no time! Plus, their bircher müsli was really good!
Location, baby! Right in the center of the city, lots of aprés ski bars and other restaurants are in walking distance, just like the ski lifts, which are a short 5-7 min. walk from the hotel.
The fireplace in the lobby instantly makes you feel at home, and the room with a pool table is great for a getaway with friends.