OUTFIT: ballerina pink.
I still remember one of my very first fashion week experiences in Berlin. It was Summer 2014, involved 11 girls from 11 different cities and Marc Cain made it all happen by inviting us to spend the day with them. It was my first real encounter with the brand and I have to say, some of the pieces I wore that day in July have been constant favorites over the past 3 years. I literally wore those palazzo pants to death and had to part with them at the end of last Summer… And I love how the most unexpected pieces can become all-stars. I have a feeling it'll be a similar love-story with this bright yellow faux fur scarf, which also happens to be by Marc Cain!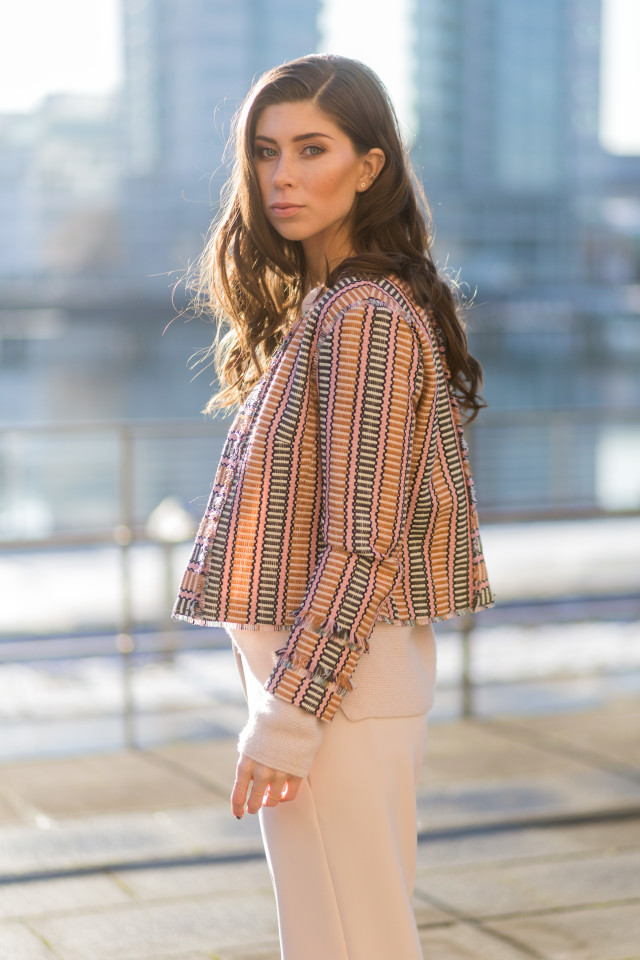 Marc Cain "Ballet Magnifique"
This year, I had the pleasure of joining Marc Cain again for day 1 of Berlin Fashion Week and their ballerina inspired show. I think Nina, Leonie & I nailed the whole ballerina pink look pretty well. Cotton candy at it's best! It was so much fun going through their showroom and putting together looks. I was instantly drawn to the loose-fitted pants (constantly on the lookout for a worthy replacement of my beloved palazzo pants) and super fluffy coat. With an added cashmere sweater and tweed blazer the look was complete.
The Marc Cain Ballet Magnifique show, which was held in Berlin Mitte, was such a fun surprise with real ballerinas on the runway and live string music. It almost felt like we really were attending a ballet performance! The looks were obviously inspired by ballet and my personal favorite was a black floor-length skirt with beautiful embellished details, styled with a high-cut blouse. So aristocratic but also modern at the same time!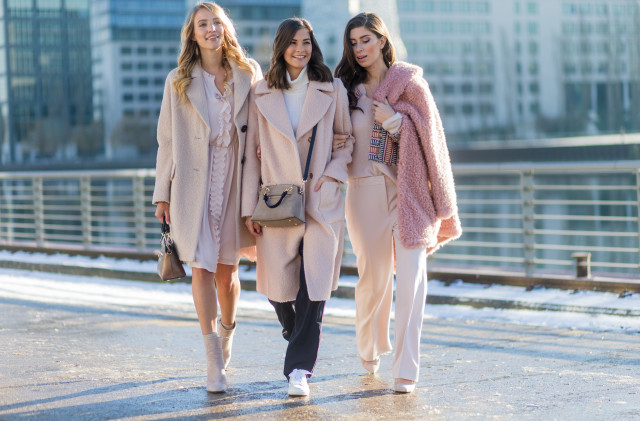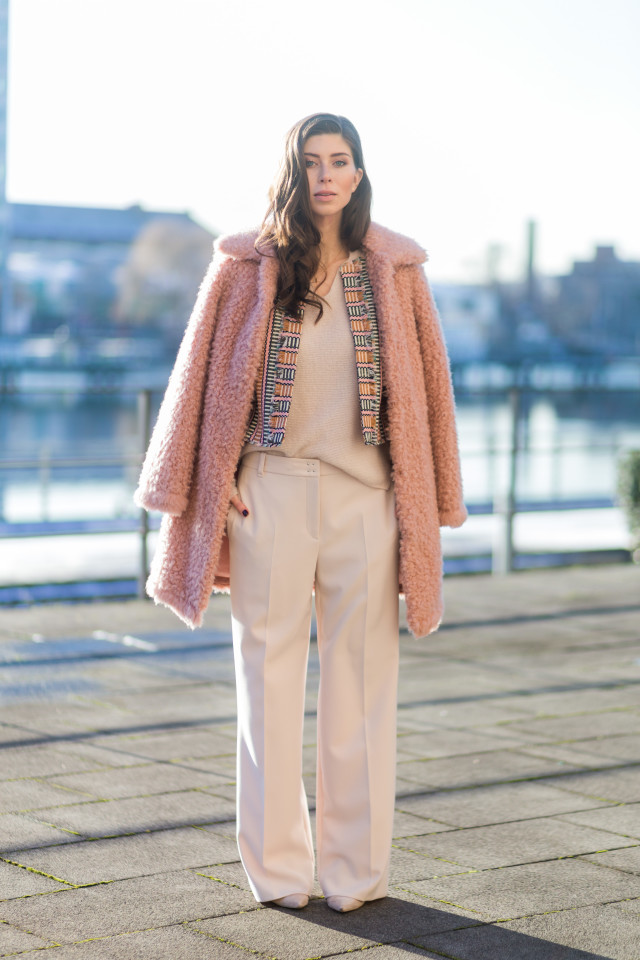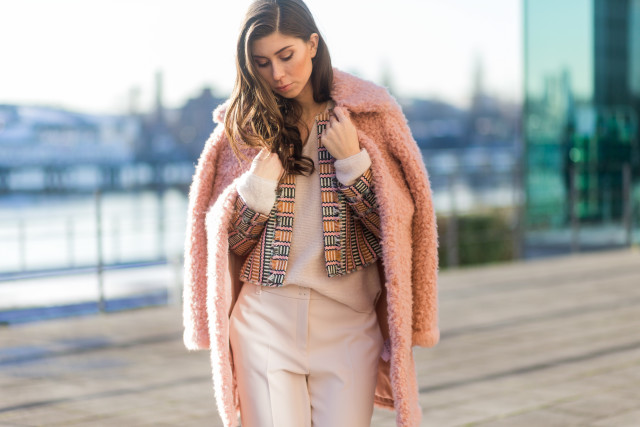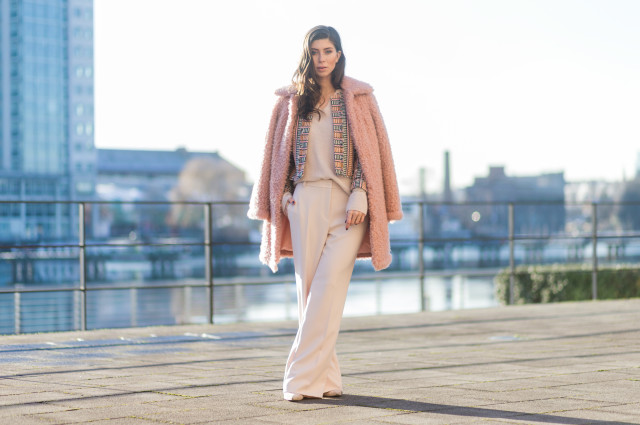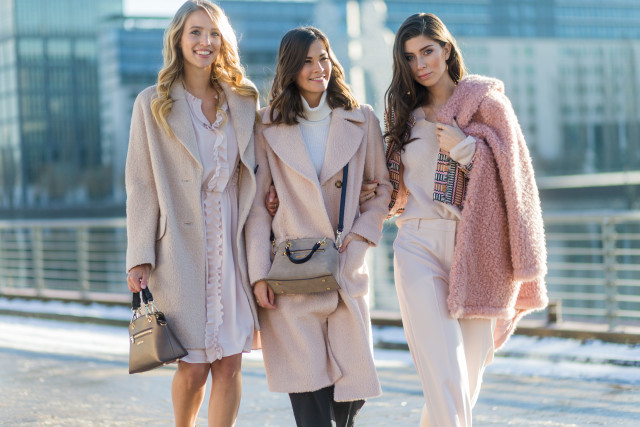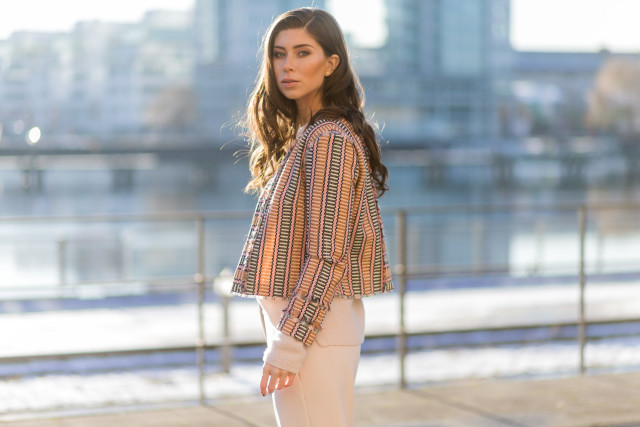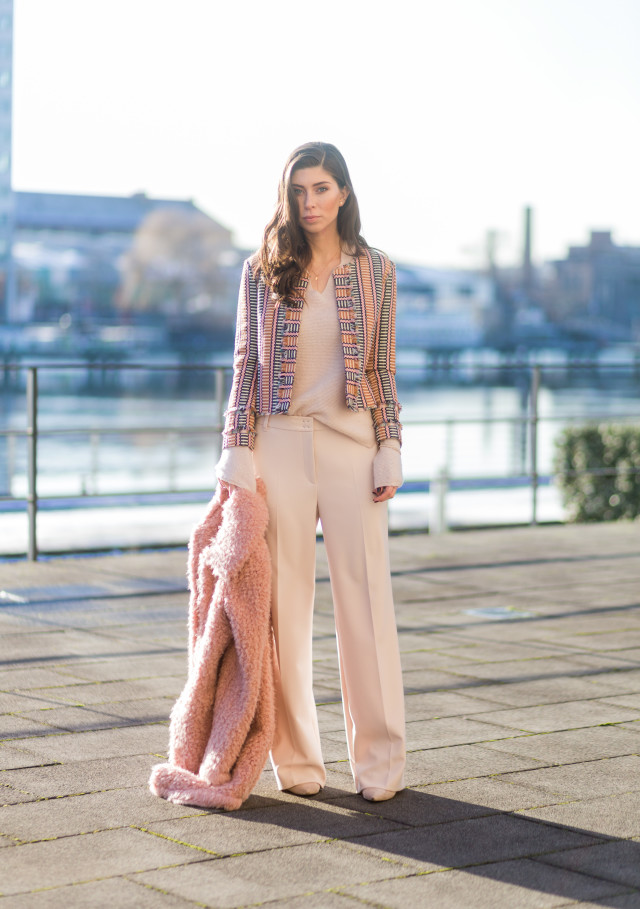 MARC CAIN: loose-fitted pants, cashmere sweater, tweed jacket (similar), teddy coat & heels
[thefeedproducts style='four']
*in friendly collaboration with Marc Cain