#LVICONS – Louis Vuitton Neverfull Epi (Part 1)
Looking at these pictures, it still feels surreal and I can't believe I got to stand in front of the camera for the #LVicons bloggers project! But let's start from the very beginning:
As you guys know, I purchased my Louis Vuitton Neverfull MM back in April. I've been an admirer of all things LV since I was about 18 years old, and I always wanted a speedy. But over time the Neverfull also caught my attention, and so when the day came to finally make my purchase, the choice was intuition and I went with the Neverfull MM in the classic monogram pattern. It has rarely left my side over these past few months and has definitely become my daily bag. Not only is the size absolute perfection, but it somehow also works with just about every outfit. So when I was approached by Louis Vuitton and asked to be part of their #LVicons bloggers project to present the new Neverfull in the gorgeous epi leather, it literally felt like a dream come true. Not only was it a once in a lifetime experience, but it was also super personal, as some of the pictures were taken with my own Neverfull in Monogram and with Mike by my side (stay tuned for those pictures!). All in all we shot 6 looks, which I will be showing you guys over the next few weeks. The inspiration for the shoot was the Pre-Fall Ready-to-Wear Collection 2013, as well as Schönbrunn Palace, which is such a magical place to me (nothing beats a morning run on the beautiful grounds surrounding the palace).
Here are the first 2 looks, styled in a girly, playful theme, which I loved, since it is so "me":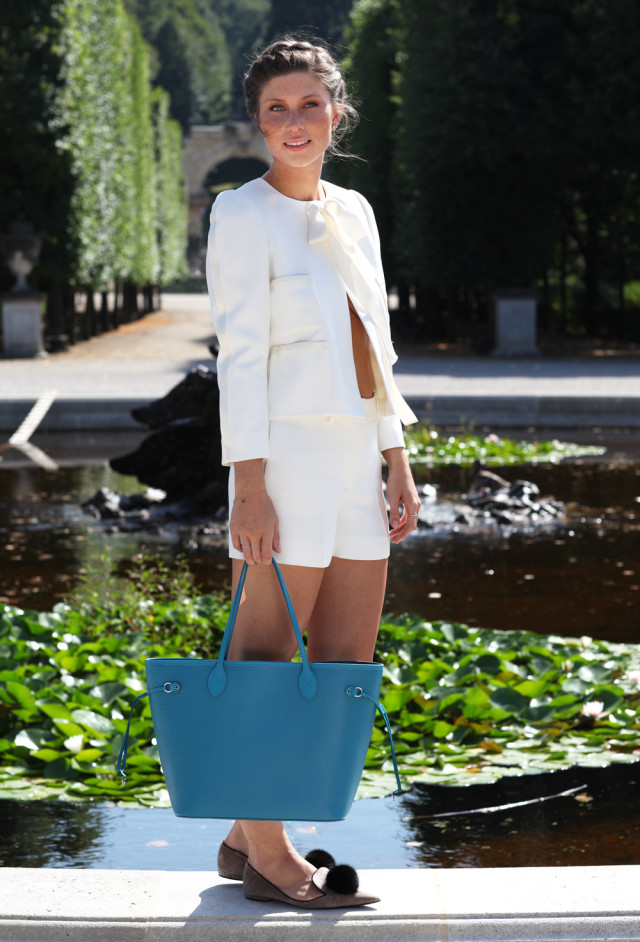 Photography: Andrea Fichtel
Hair & Make-Up: Patrick Glatthaar