how to wear ripped jeans? 3 ways.
By now, you guys have probably gotten the hint that I love my ripped jeans. For some it may even be a bit too ripped, but personally, I love them. It may be a phase or it may simply be my thing. I honestly couldn't care less if random people on the street stare or if my cab driver disses me for them. Even my own boyfriend tends to shake his head and frequently asks me if I tripped and fell when I show up in my favorite distressed denim. So how to wear ripped jeans, you ask? For me personally, there is no right or wrong. However, there is an easy rule I usually go by. Whenever I wear ripped jeans, I try to pair the denim with something more elegant or girly to balance the look out a bit and give it an overall more elegant appearance. Here are 3 examples for you guys.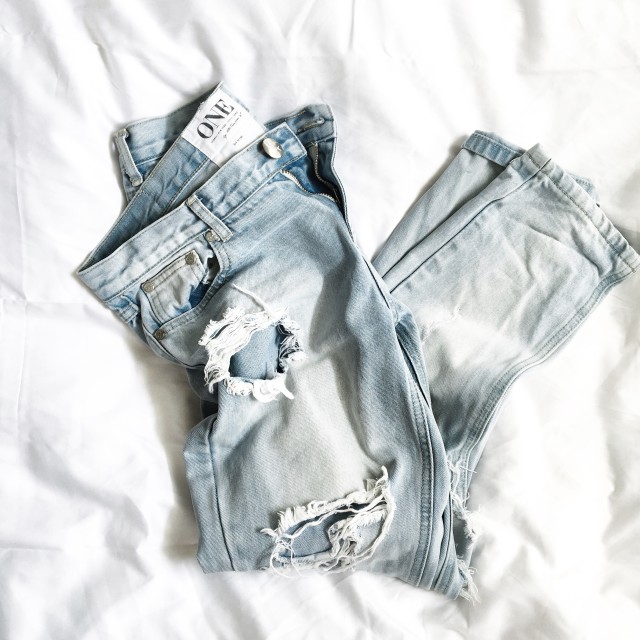 Ripped Jeans with a blazer and heels: I certainly wouldn't wear this look for my grandma's 70th birthday or any other formal event. However, a lot of the time during the week I am invited to store openings, collection previews or other afterwork events. This look is a personal favorite of mine since I could easily wear it with a pair of sandals or espadrilles to work and then dress it up with the heels. The longer silk slip dress and blazer are the perfect balance to compensate for the showing knees.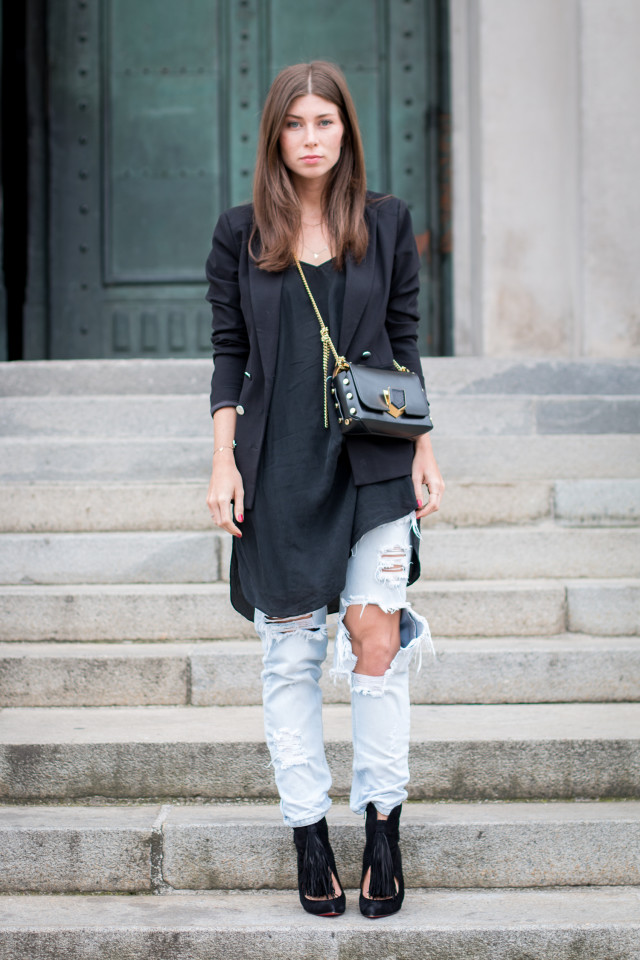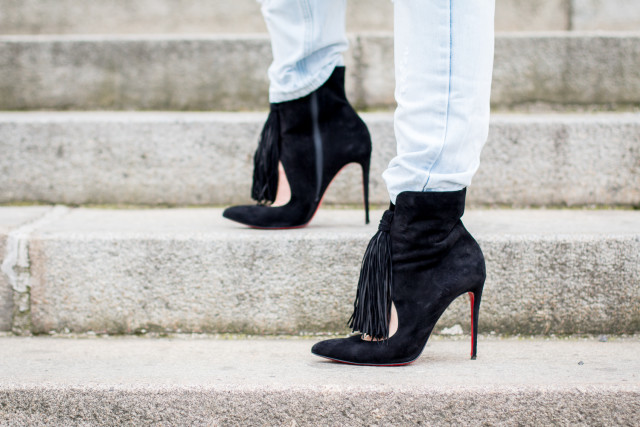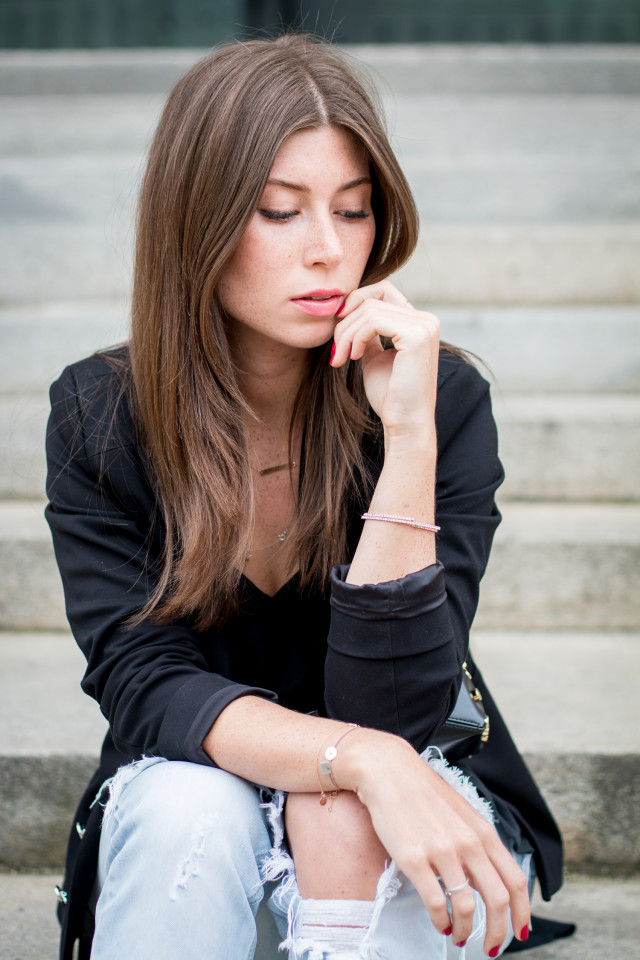 Ripped jeans with an off-shoulder top: To create a more feminine look, features like detailed fabric, off-shoulder cuts or ruffles are perfect! For a summery look I wore the jeans with my favorite off-shoulder top and slippers with a giant bow on them. Especially for a warmer destination this look is a great alternative if you don't want to wear shorts but would rather not spend the day stuck in tight skinny jeans. I wore a very similar combination last week in Vienna again, just traded the bow slippers for some hipster Adiletten. Another example of ripped jeans and an off-shoulder top is this look from Berlin.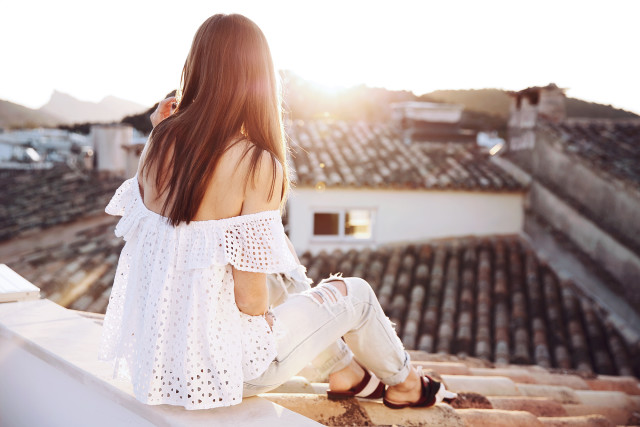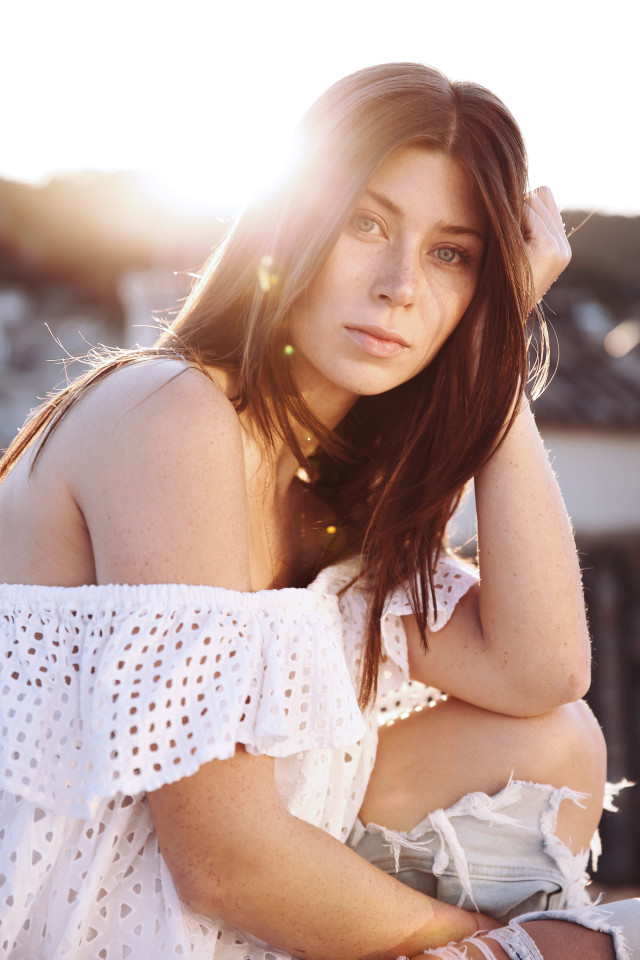 Ripped jeans with floral prints: Again, I love to build on feminine items as a contrast to the distressed denim. This time, a floral bag and sandals with a slight heel were my choice to make the jeans office-worthy. A classic white blouse also always helps to take the edge off of those giant rips.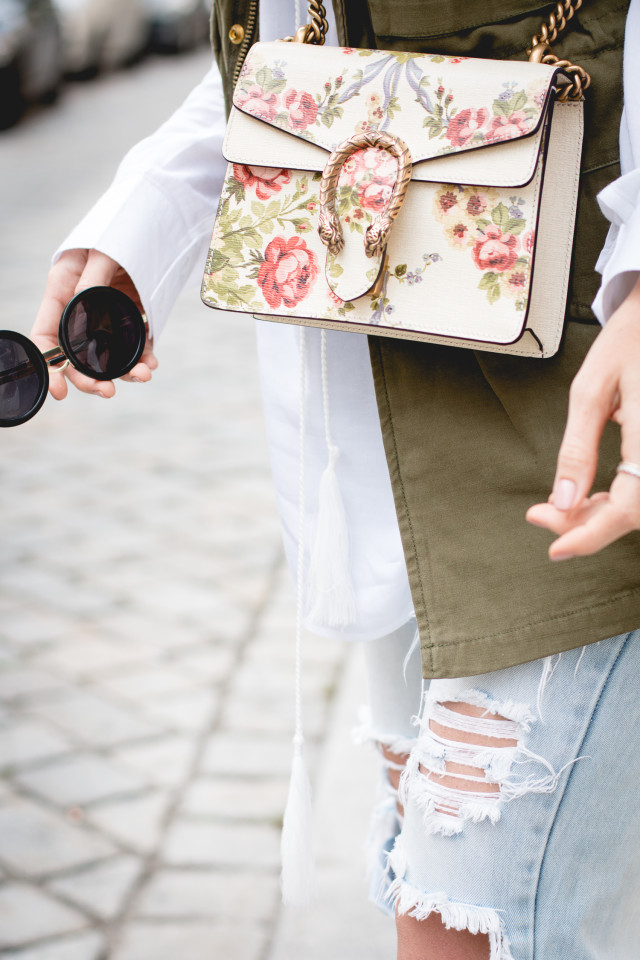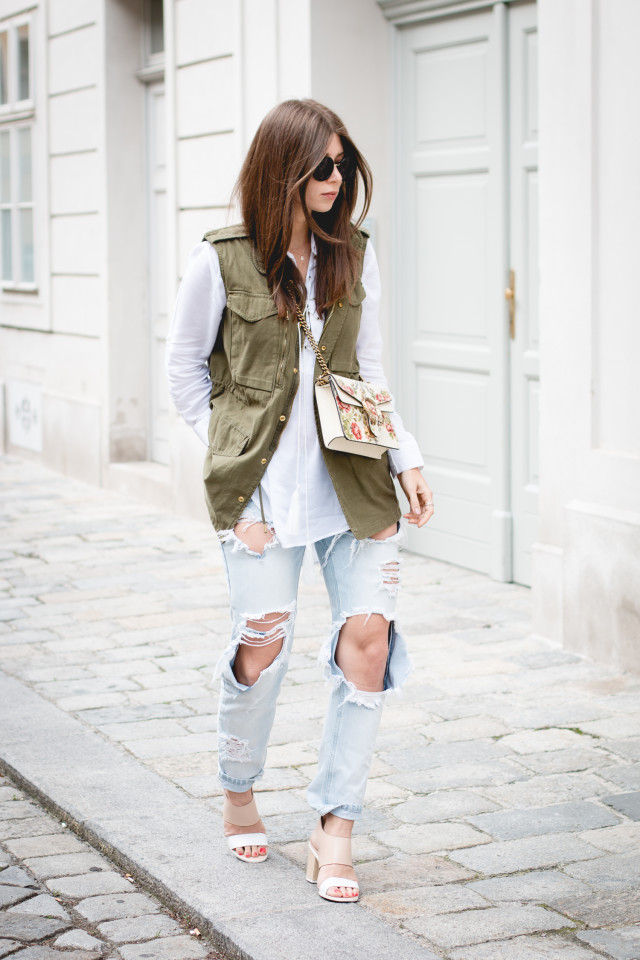 What is your favorite way to wear ripped jeans?