How I quit coffee + why.
It has been 10 days since I had my last cup of coffee. And I miss it every day. So why did I quit, you ask? Well, I can tell you this much: it is with good reason, but not forever.
Generally speaking, coffee isn't bad for you. If it is consumed in small amounts (1 to max. 2 cups per day) and in the right setting. Meaning: Not to wake you up or to give you energy when you are stressed, but rather in a relaxed setting or as a time to take for yourself.
I never felt that I needed coffee and it was never the first thing I consumed after waking up. It was a part of my day, almost like a little ritual, that I treasured very much.
However, I am currently at a clinical detox and there is no coffee here. From multiple articles I read, people felt terrible the first 3 days with strong withdrawal symptoms. That is why I decided to be an apple shiner (really for my own good, though) and to quit coffee 5 days in advance.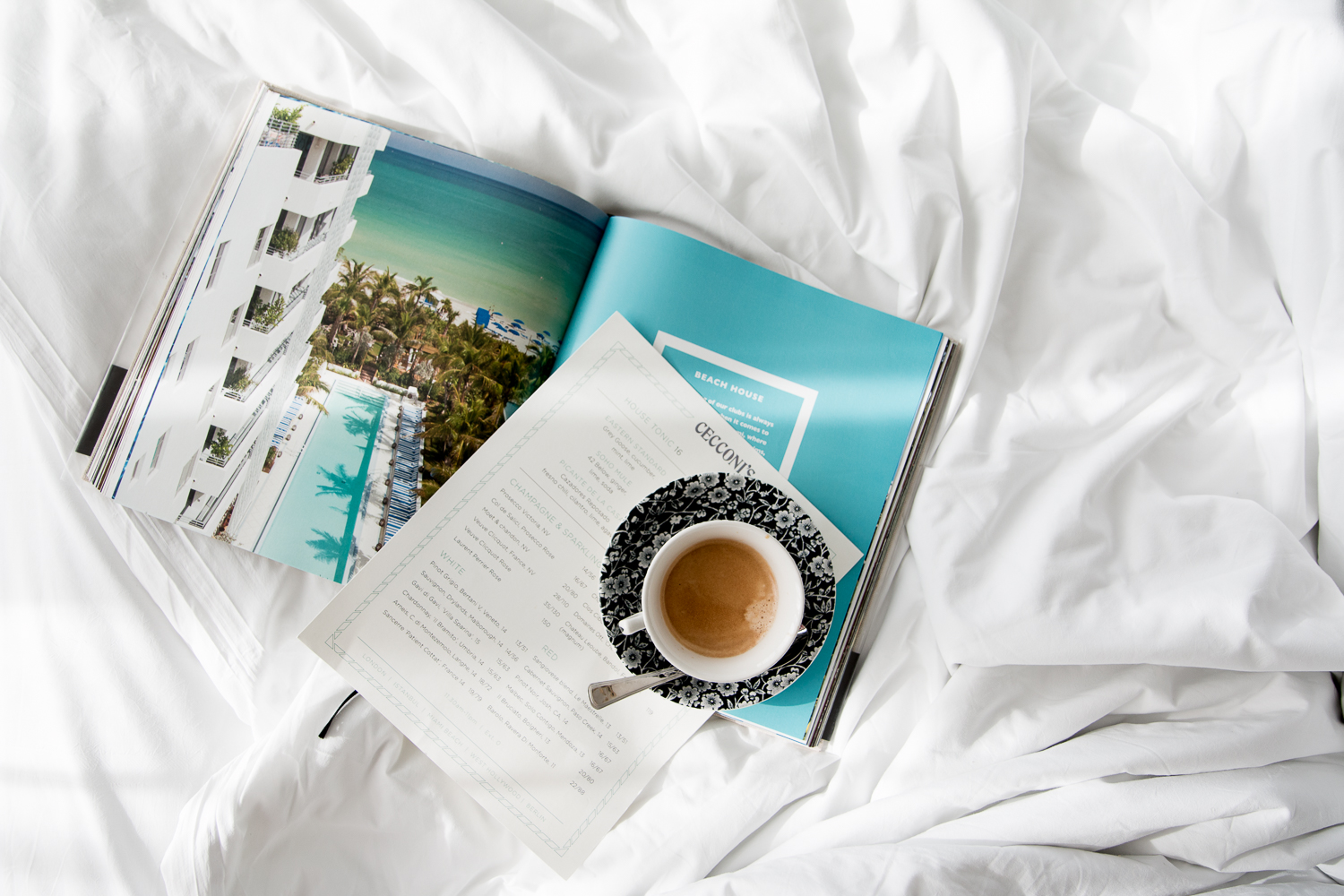 Now I know, some of you are going to throw a fit at the thought of "detox". It is just a word I like to use. What this really is, is a timeout for my body. Stripping down my diet to the most basic but still healthy version in order to give my gut and digestive system a break, allowing the body to use the energy to heal other parts that need healing. And while I am a strong believer in coffee (and will go back to drinking coffee as soon as the doctors give me the go), I 100% understand why it is not permitted here.
"Coffee can be beneficial for digestion, as it relieves constipation and minimizes sugar absorption. However, coffee can be equally detrimental to your digestive tract. It tends to worsen stomach aches, increase fluid loss and make food move through the digestive tract too fast."
That being said, the point of the Modern Mayr Cure is to let your body function in the most normal setting possible. Taking it's time to digest. Therefore, coffee is out of the game.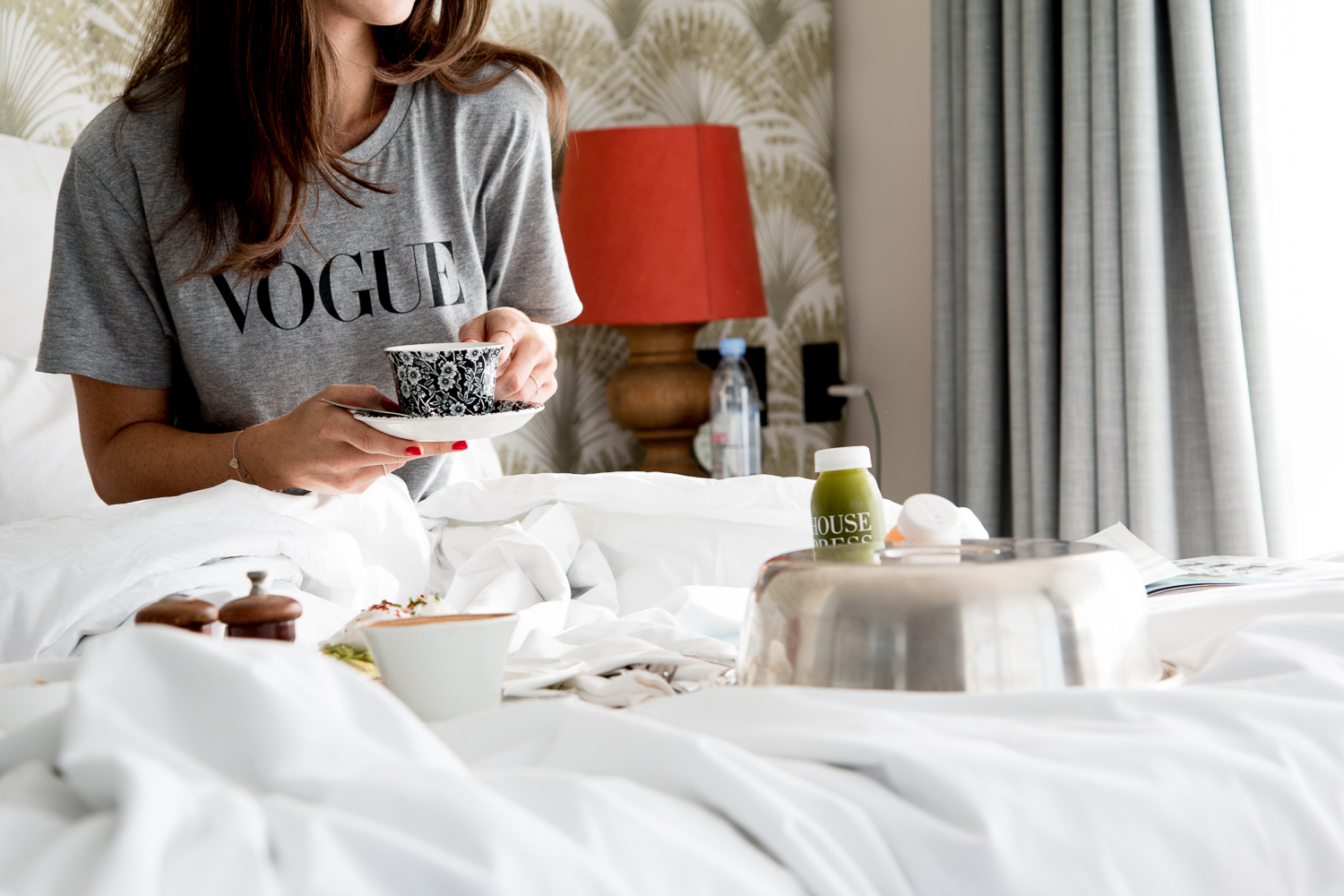 So, how to quit coffee? Here is how I did it without suffering too much:
Timing is key: Plan ahead and pick a time where you can allow yourself to be tired, sluggish and have a headache.
Take it step by step: I have never been one to drink crazy amounts of coffee. My standard was 2 cups per day (1 after breakfast, 1 in the afternoon around 3pm). On certain day it could be 3, but that was rare. In order to make the process a bit easier, I decided to limit my intake to 1 cup per day for a week. Some advise you to just go cold turkey, but this method worked great for me.
Be prepared for cravings: I stopped drinking coffee entirely on a Saturday. The plan was to give my body the entire weekend to just take things slow (which in my opinion, is was the best idea). However, it didn't take long until some crazy sugar cravings kicked-in. My guess is that the energy your body usually gets from the coffee wants to be compensated by sugar. I wish I would have had a few healthy snacks and treats on hand to curb those cravings.
Next question: What are the symptoms of quitting coffee?
headaches
fatigue
sugar cravings
slowed down digestion (possibly constipation)
I am not going to lie, the first 2 days were not a whole lot of fun. By lunchtime on Saturday I had a throbbing headache and was feeling incredible tired and weak. To the point where my afternoon mostly consisted of napping. Sunday was similar and for the first time I noticed how much of a ritual it was to me. When I drink my coffee, it is a time of the day I take for myself. Often away from the laptop, just sitting up on the deck in the sun for 10 minutes or relaxing on the couch. I also missed the smell with breakfast.
Come Monday, I didn't feel as tired anymore. The headache was still there but not as throbbing. Tuesday was the first day I felt semi-myself again.
Helpful tip: Parallel to quitting coffee I started drinking a cup of warm water with 1 tsp of alkaline 5 powder in the mornings before breakfast. This helped me a lot to keep my digestion at a regular pace.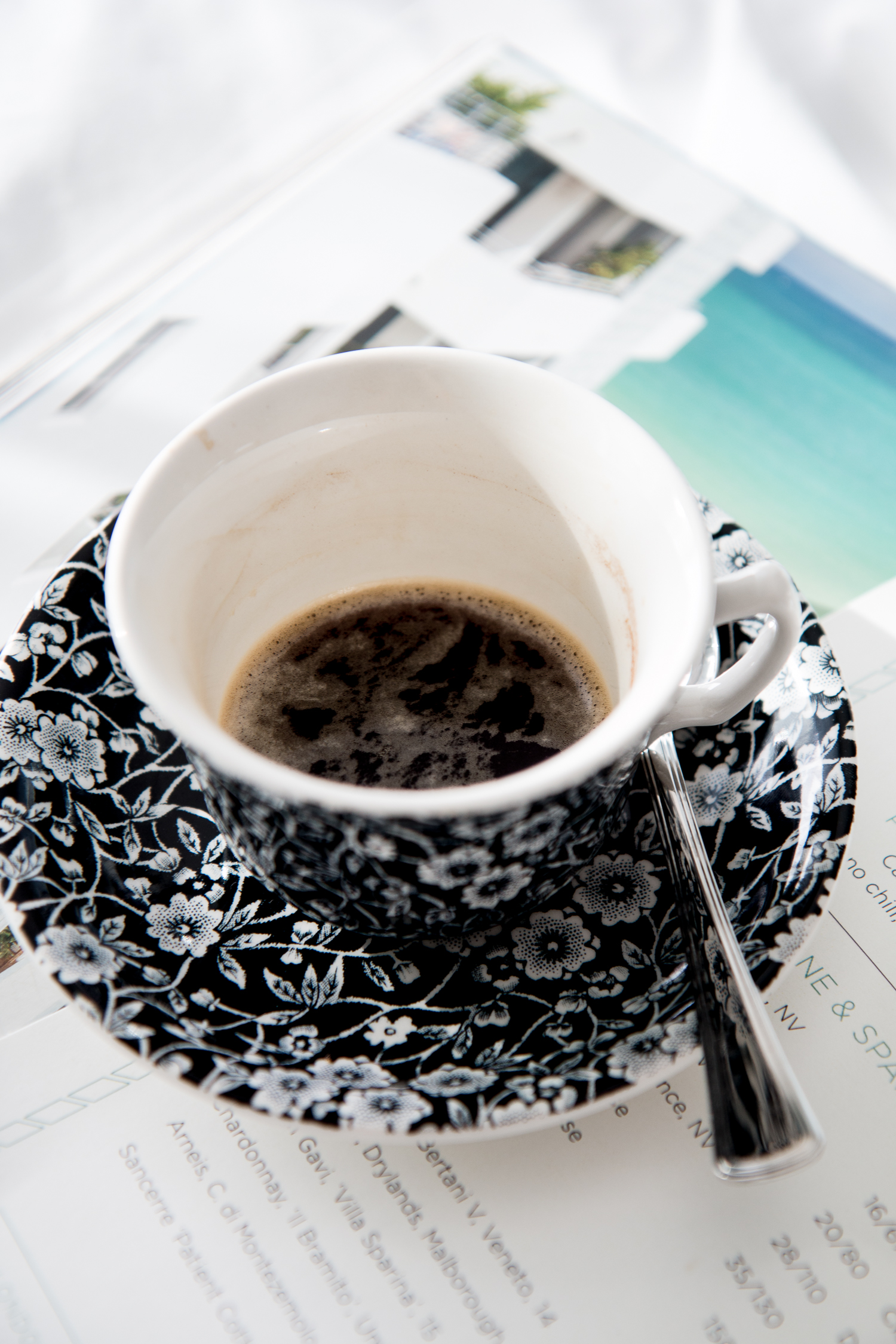 And last but not least: How long does it take to quit coffee?
This is something that probably varies from person to person. In my opinion, 3 days of headache, followed by another 2 days of getting back to your old self. All in all, the whole spook will be over within 5 days and after a week you will probably have found a new rhythm and routine.
For me personally, it was extremely interesting to see how "addicted" I was even though I only consumed small amounts of coffee. However, I feel like it is not something that is toxic to me (by the way, I also tested negative against caffeine intolerance at my applied kinesiology test). I have a healthy relationship to coffee, drink it black with no added dairy or unhealthy sweeteners and simply love having that cup of coffee. That is why I will go back to drinking coffee but will try to keep it to 1 cup per day. Still, I thought this whole experience of how to quit coffee would be fun (and possibly helpful) to share with you.
Let me know what you think or if you have ever quit coffee.