Hotel Review: Soho House Berlin
"eat, drink, nap"
The Soho House Berlin literally had me at "Hello!". Being the interior junkie that I am, the hotel had won in my books even before I spent a single night here. How? The members club and hotel also hosts a lot of events during fashion week, so I had the pleasure of an occasional brunch or press day in the past. Mike has been traveling back and forth to Berlin for work all year, and a weekend-visit + stay at the Soho House has been on my to-do list since Spring. We finally managed to squeeze in an extra two days in Berlin before Christmas and of course I jumped at the opportunity and booked a room at the hotel. Mike made the mistake of letting me choose the room under the conditions we'd split the costs, so I decided to splurge a little and picked the "large" room with an average of 80-90 square meters, a free-standing tub, not one but 2 TVs and a huuuge bed. How was our stay, you ask? Amazing!
What I liked about the hotel:
My number one thing is the interior. Seriously! I know I am obsessing a bit, but if I could I'd have them decorate my apartment exactly the same. The entire hotel and the room was so welcoming and I instantly felt "at home". The room was a perfect mix of cozy, practical, stylish & elegant!
We had several meals at the hotel and every single time the food was great. We enjoyed breakfast at the rooftop (poached eggs on avocado!!) as well as in-room, we at dinner at the bar and ordered room service (the pizza, omg!), and we had lunch on Sunday and met lots of friends. A casual atmosphere with great service and delicious meals at a fair price!
The room didn't only have a really good hair dryer (with my thick hair that's always super important to me), but also offered a flat iron. Even though I never straighten my hair, I thought that was a nice touch and certainly something you wont find in most other hotels.
On Sunday night, we booked treatments at the Cowshed Spa. We are spoiled brats when it comes to massages since we have a guy in Vienna who does home-visits and is incredible at what he does. Usually, at least one of us is not satisfied when we go elsewhere, but we were both really happy with our treatments (I think Marco/Martin and Zoan were the names of our therapists).
Heavenly huge bed and down bedding – also no complaints here!
On Monday morning, while Mike was at work, I headed to the hotel's gym, which is easily the biggest I have ever seen at a hotel. Plus they also offer classes like yoga or spinning!
Something that makes Soho House different than other hotels is the members club aspect of it. The idea behind Soho House is to create a place for young creative people to come together to work, hang out, connect and have fun. This definitely translated to the audience as well. Business attire is not a welcome sight and everyone is very easy-going, the waiters chat with you (I spend the rest of Monday at the rooftop café working by myself) and the other guests share tables. Definitely my cup of tea!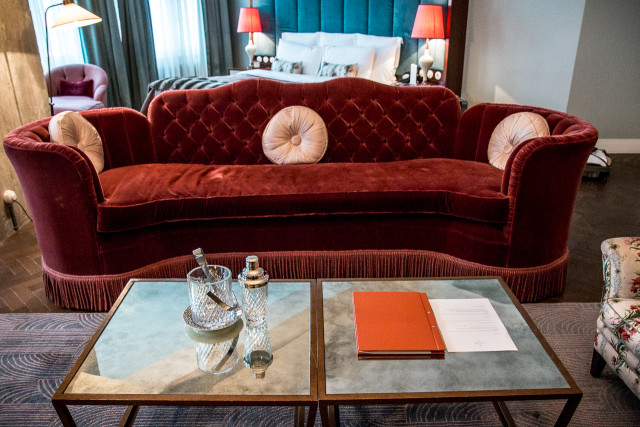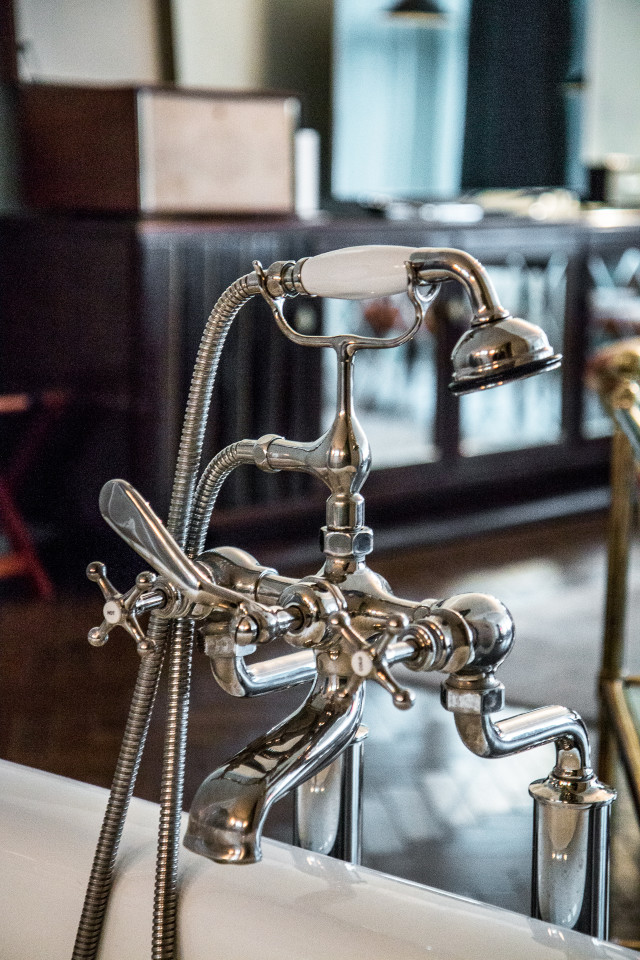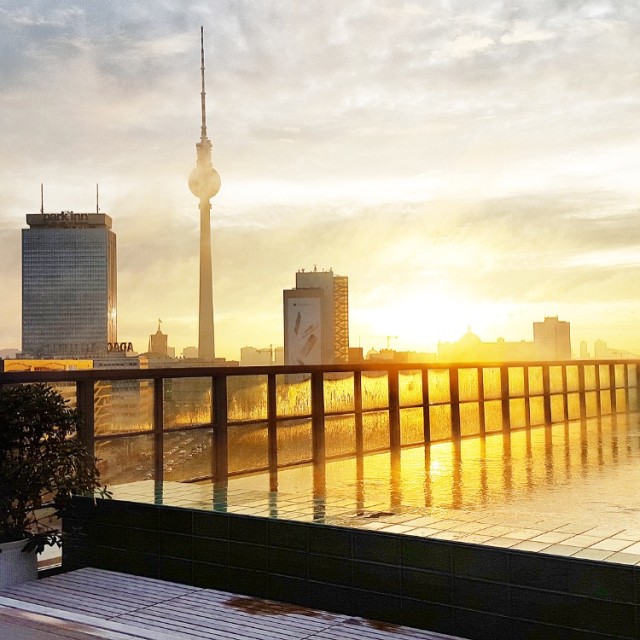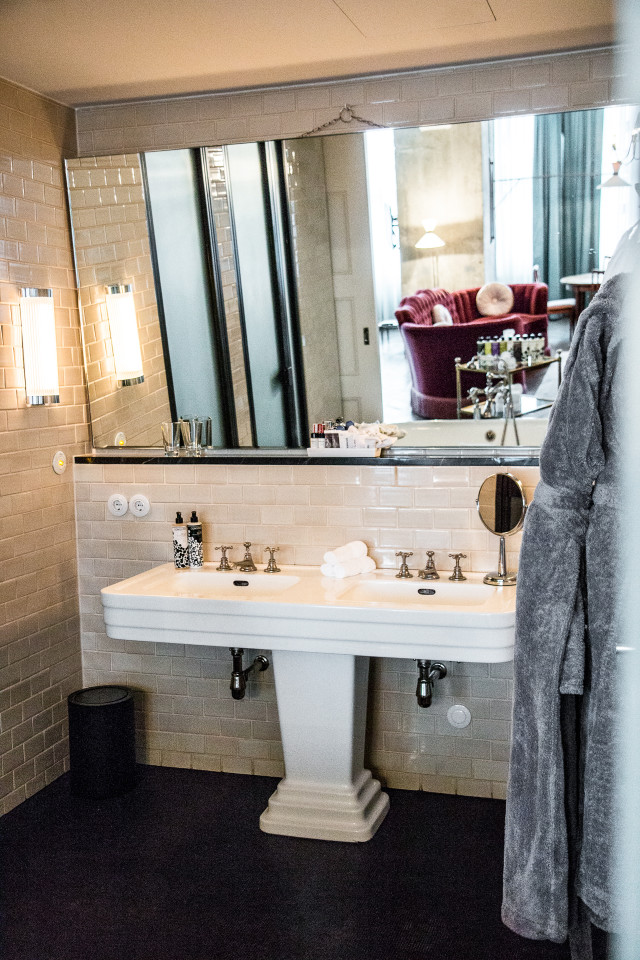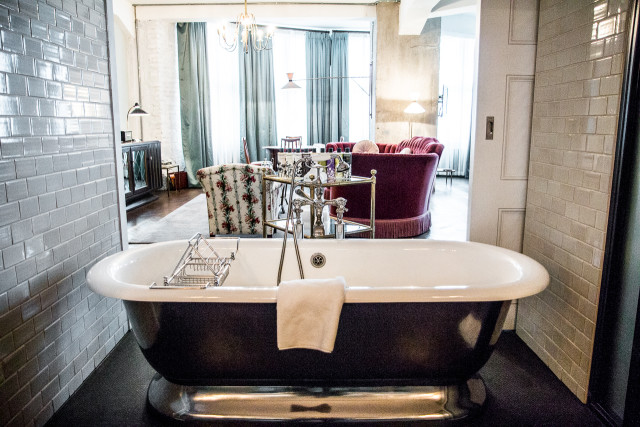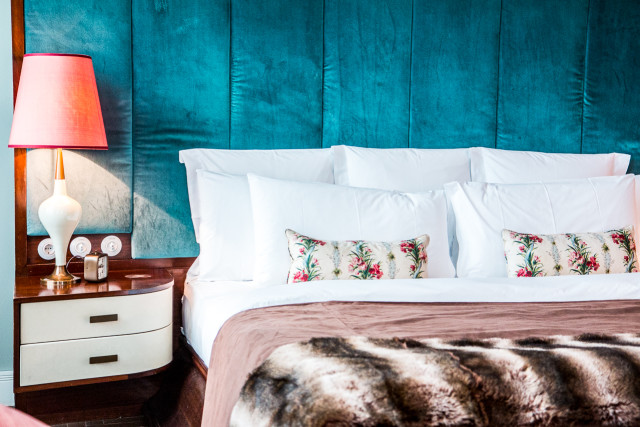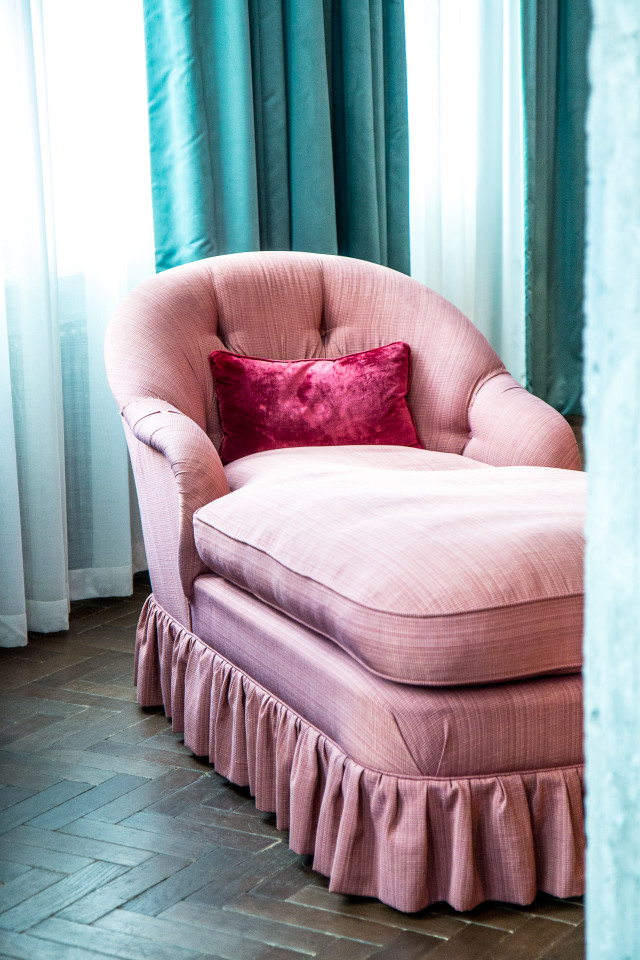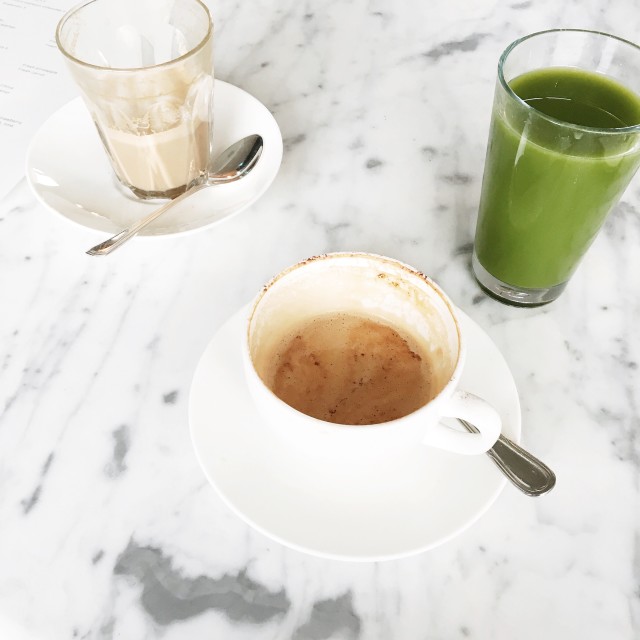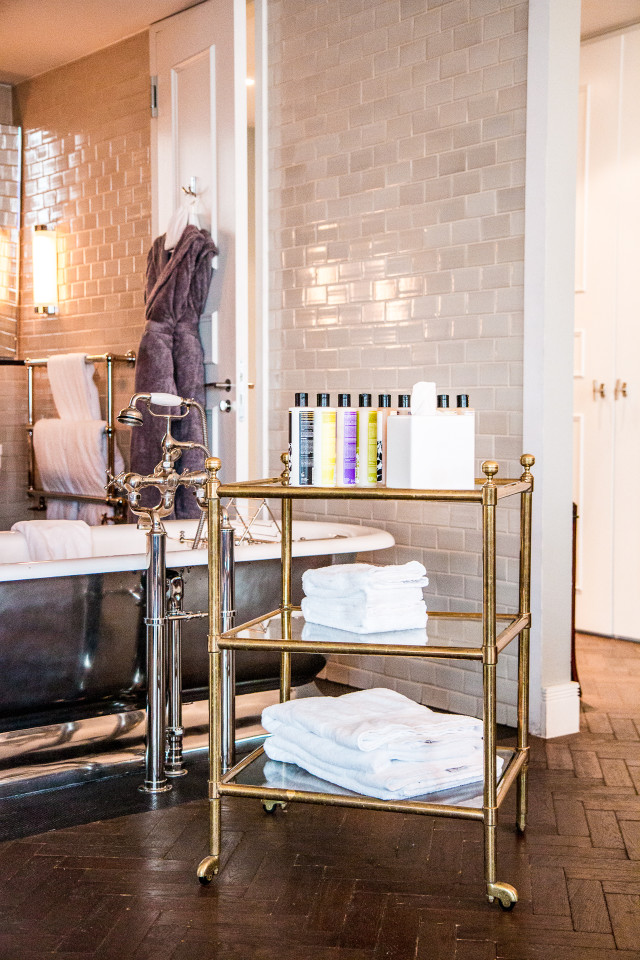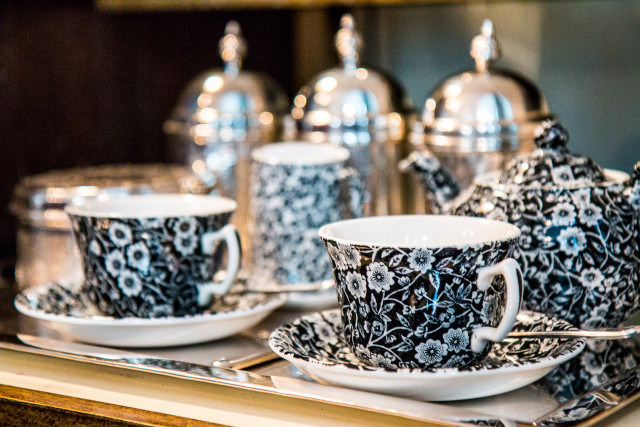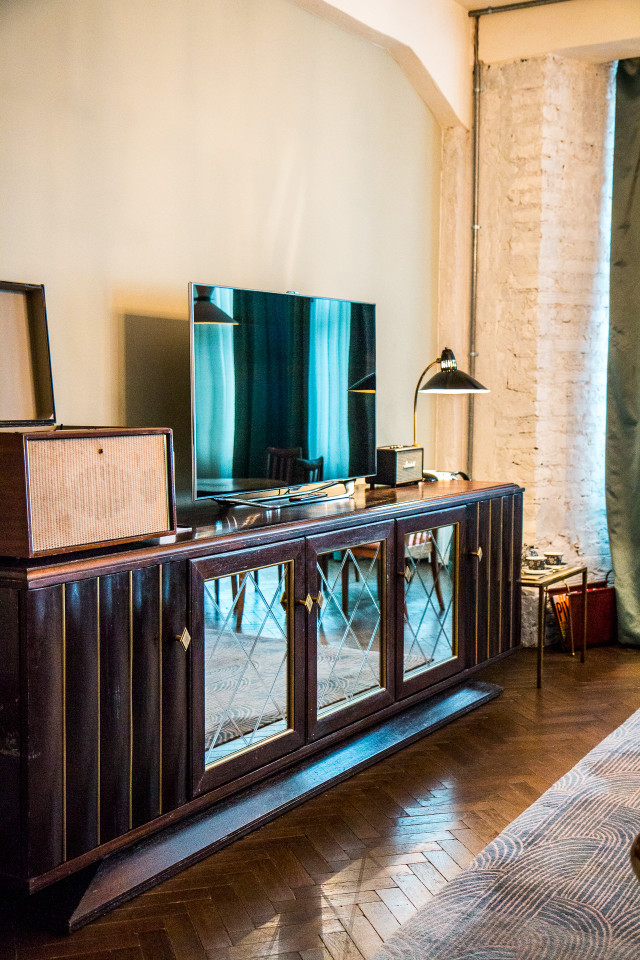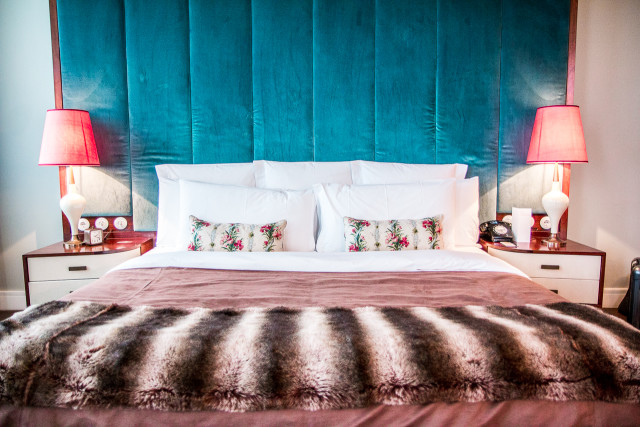 What I didn't like:
Ok, so Soho House is originally from London, and (almost) all of the waiters talk to you in English. I get that we're trying to be international and all, but if your English comes with a heavy German accent, why can't we just speak German instead? We're in Berlin, after all!
While I love the idea of the member's club (definitely want to apply myself), I got in trouble for taking this picture. "No photos, m'am!". Yes, celebrities hang out at the hotel and the no photo policy is clearly mentioned for the 7th and 8th story, but if I am a guest at a hotel, spending plenty of money on the room, food and at the spa, I'd like to snap a picture of a breath-taking sunset as a memory. Sneaky me did so anyways, but I did feel a bit quilty!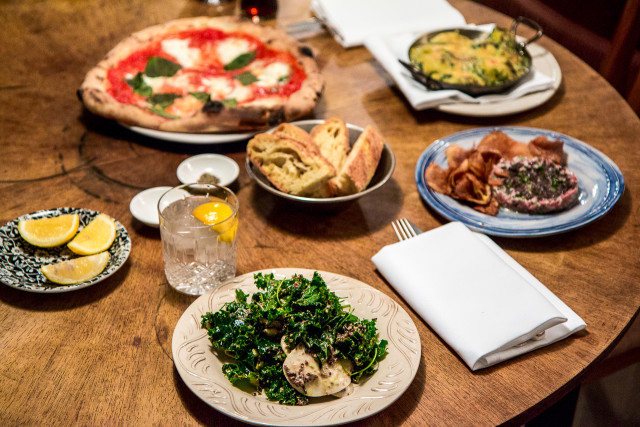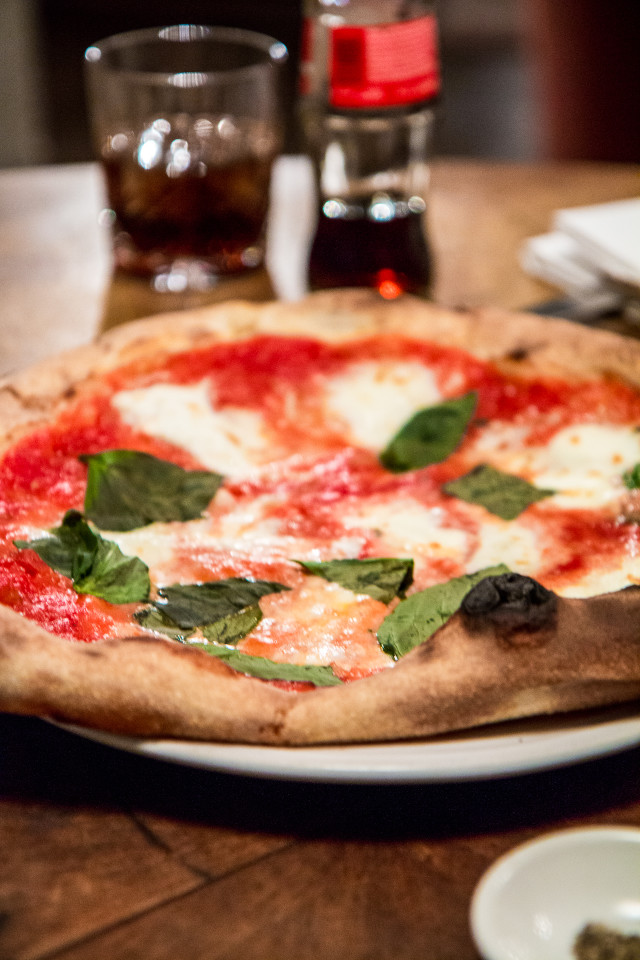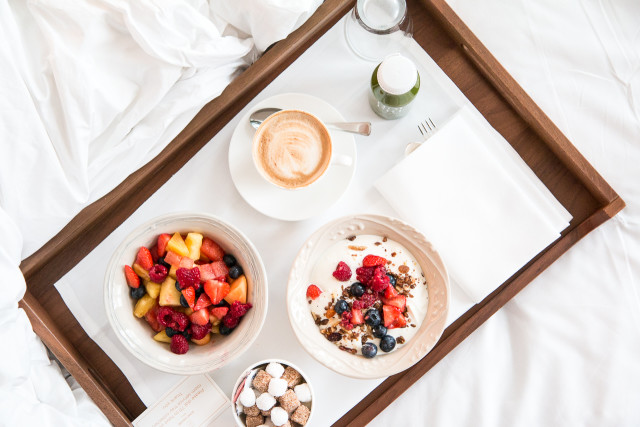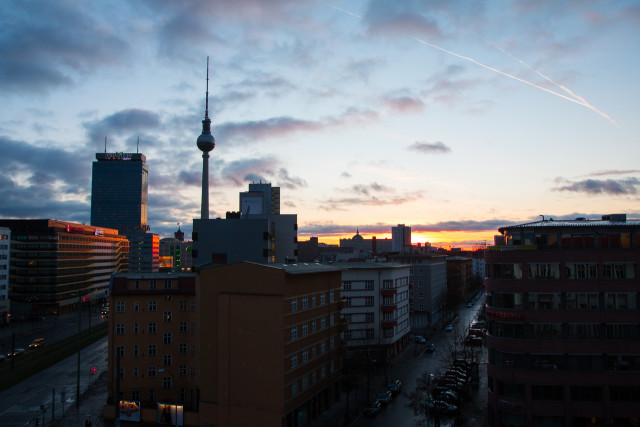 In reality though, I'll gladly accept getting in trouble for taking a pretty picture and having to speak English any day when I get to stay at such a nice hotel! I really was a perfect weekend in Berlin and I am sure Mike and I will go for round 2 next year! Have any of you stayed at the Soho House hotels? How did you like it?
Hotel Review Soho House Berlin