forever mine.
During the last 5 years of blogging, I have shared a lot with you guys. I've taken you to restaurants, shared my daily looks, beauty rituals and parts of my fitness and diet. I have written about my travels, about being sick and about my family. As you may have noticed though, Mike's picture has never made it on the blog (unless you count this post). I receive questions about him a lot, and have even been asked what's wrong with him, that I never show him off. Nothing! He is the best thing that has ever happened to me, and hopefully that will never change. Which is exactly the reason that I don't post pictures with him. I adore him beyond words (eww so cheesy… but true!) and I while I love sharing so many aspects of my life with you, he is one that I'll keep to myself.
While you guys may not see him on the blog, you do see a lot of things that represent our love on a regular basis – maybe even without knowing. Almost every single piece of jewellery I wear is from him, with a special story and meaning behind it. All, except two pieces. One is a delicate ring that I had custom made for myself on my 25th birthday, and the other piece is a gorgeous necklace which I had just made about 3 weeks ago at ANNA Inspiring Jewellery. Both he and I travel a lot, and I wanted something that was always with me. Even though all pieces by ANNA have special symbolic meanings, their custom engraved pieces top it all. Two years ago for my birthday, Mike got me a bracelet from there that has our initials and date engraved on it, and I wanted a necklace to go with it. I know a lot of you have noticed the beautiful piece on my recent outfits and Instagram photos already, but today I wanted to share a closer look at my new favorite, and most personal piece of jewellery. Forever mine.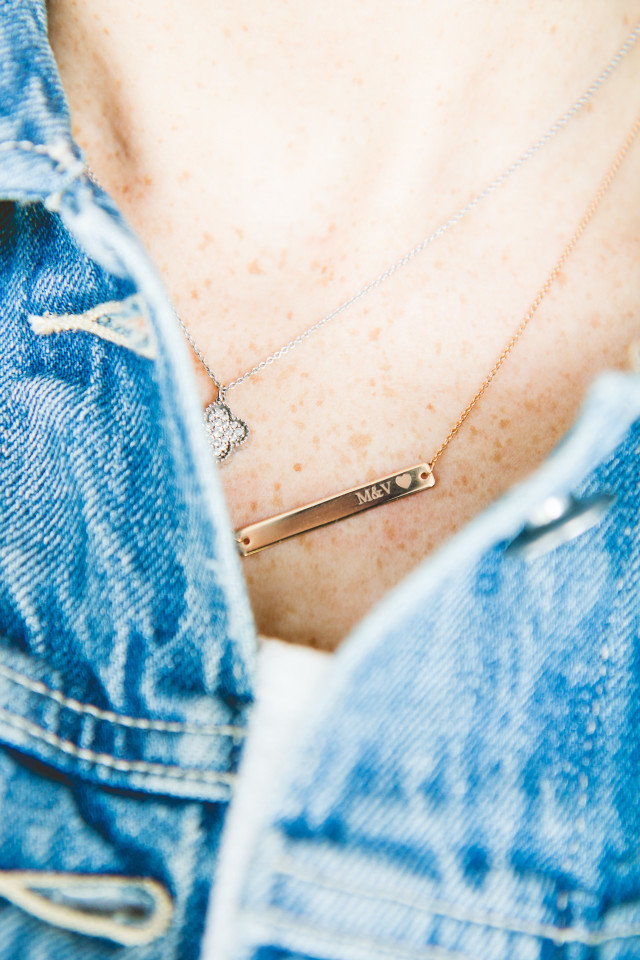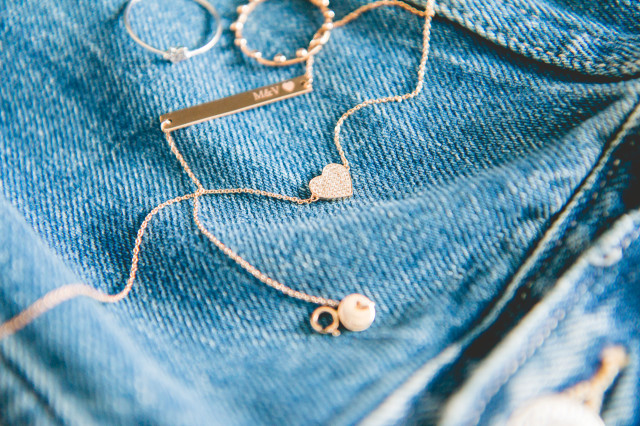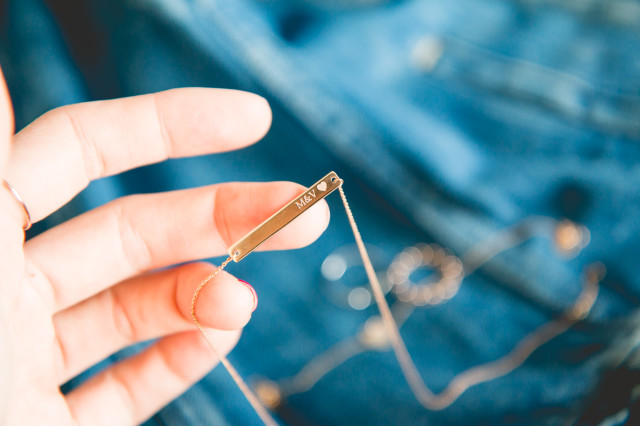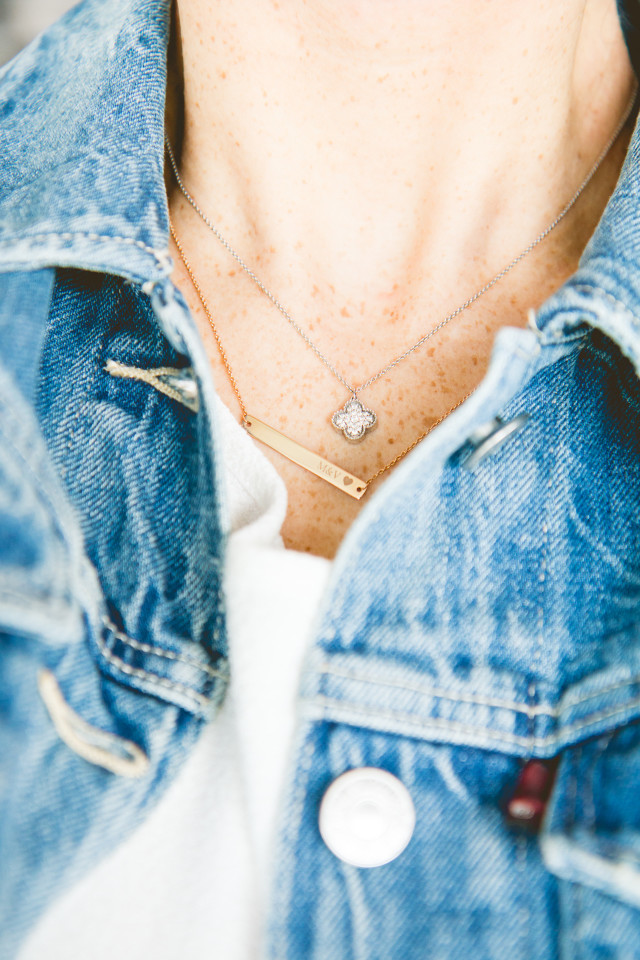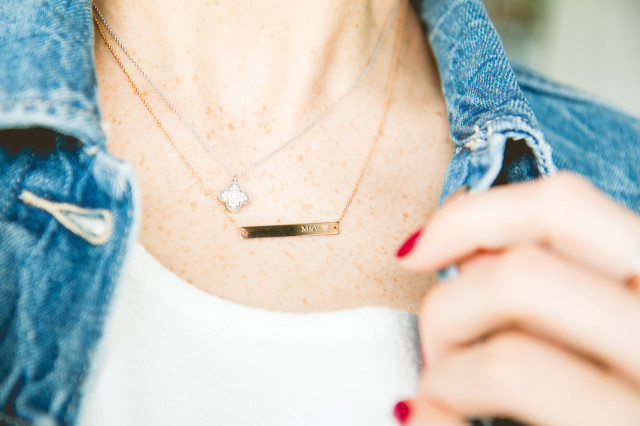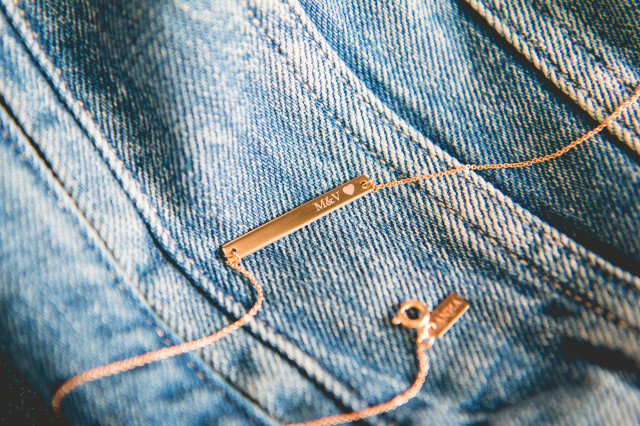 Custom engraved necklace by ANNA Inspiring Jewellery
PS. If you love the special pieces by ANNA as much as I do, be sure to stop by my Instagram giveaway , to win a little something pretty for your mom to spoil her on Mother's Day. Giveaway ends this Sunday, May 3rd!