CRAVINGS: less is more
I am a girl who loves a good deal and am almost kind of proud when I score a piece I've been coveting for weeks at a great price! During the christmas sales I bought my Falabella bag for -40% and just recently I purchased the most gorgeous Alexander McQueen silk scarf for -50%. Amazing, right? So when GIRISSIMA asked for my favorite SALE finds of the season it was an easy task. For this week's cravings I have put together some items I've been keeping an eye on all season and love even more now that they're on sale! Which of these beauties are your favorite?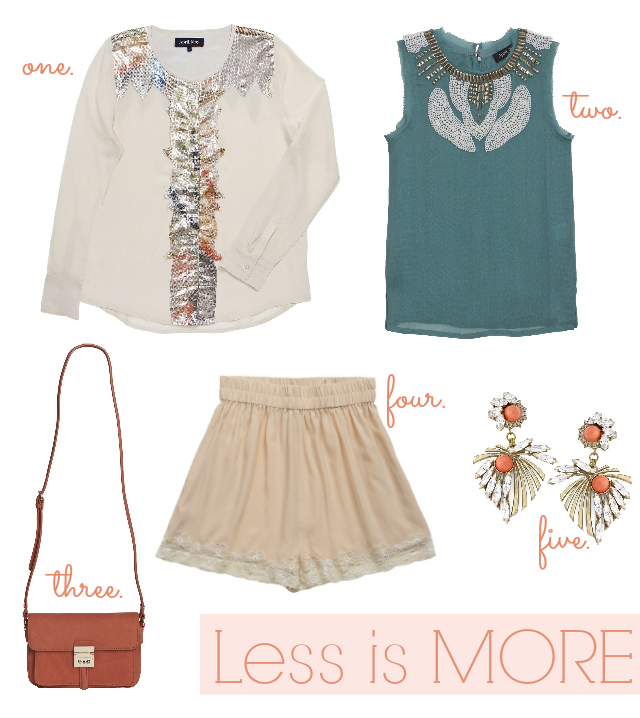 1. this gorgeous silk blouse is so "me" … would love to wear this paired with my favorite olive green skinny jeans and the neverfull
2. remember THIS post? I just saw that they also have my bead embellished top in a really pretty seafoam green!
3. I adore my cross body bags – this orange one by French Connection is super cute for summer
4. silky shorts with lace? perfection in my books!!
5. just recently I've started falling for big statement earrings – these ones are just too pretty to pass on
*in collaboration with  Girissima.com