BEAUTY TALK: Invisalign Update #3
Last week, I got a snap from one of my followers asking if I still wore my Invisalign since she never sees it. I do! And I guess that is the whole point of spending a bit of extra money on an Invisalign treatment – it is (almost) invisible. It has been about 15 months now and my teeth have already moved a ton – especially my molars, which are going further back to make room in the front. So, what has happened since the last update last August?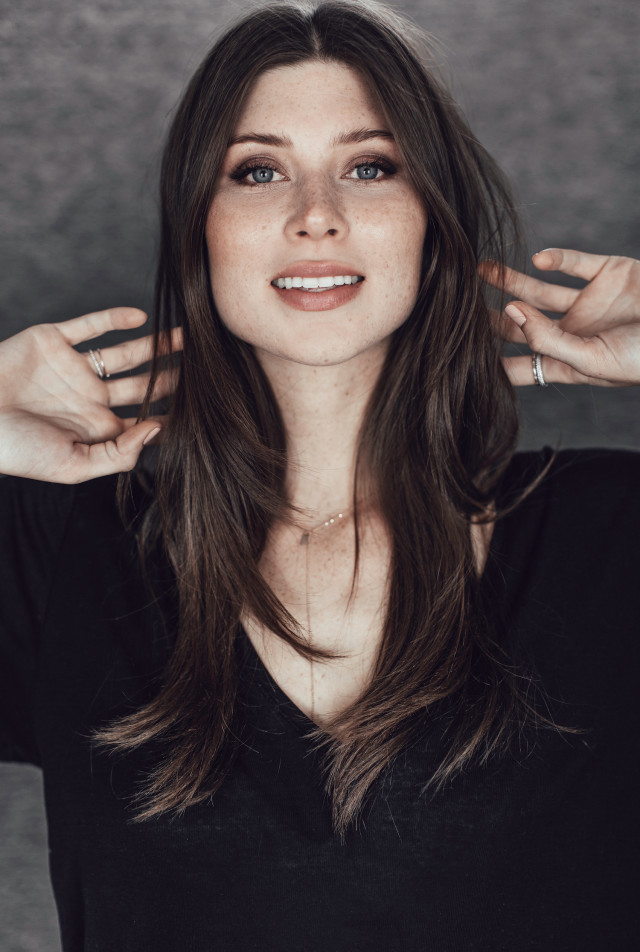 Around December I noticed that my aligners weren't fitting as great anymore. First I thought I may not have worn them enough (even though I am always super picky about wearing them at least 20 hours per day), but then my orthodontist Dr. Reistenhofer said that it probably wasn't my fault and it was just my teeth moving slower as expected. We tried to work around it with some hooks and rubber bands to help, but since my case is fairly complicated and special we decided to just order new trays instead to be safe. Fact is, I should have had several teeth pulled before the procedure. However, I am not a fan of pulling healthy teeth and luckily Dr. Reistenhofer made sure to respect my wish and presented me with alternate options. She informed me even before we started with the aligners that this would make the treatment significantly longer and more tricky, but was willing to work around it if I was willing to put in a bit of extra time. Basically, we have to push back all of my teeth to create almost as much room as an extra tooth would require. In general, this process is much easier and quicker when the teeth are simply pulled.
Back to December: We tried until mid-February with a few more adjustments but in the end, we decided to re-scan my teeth and order an entirely new set of aligners. (By the way, re-orders like this are included in the price, as long as it is not your own fault by not wearing the Invisalign enough.) In February I only had about 28 aligners left, but now it has moved up to 40 since Dr. Reistenhofer made the movements from tray to tray smaller in order to give my teeth a bit more time to adjust. I know some people may be frustrated by this, but in all honesty, it doesn't really bother me at all since wearing my Invisalign has become such a natural part of my day that I could care less. Of course, I would probably feel differently about this if I had metal braces to wear instead. Also, I've done a bit of research and came across a new method with light that can speed up the movement of the teeth up to 60% with infrared light. I still have to talk to my doctor about it and hear her thoughts, but if such a light exists – I want it!
Long story short: I wear my Invisalign all day every day, except at meals! I have it in for most of my outfits here on the blog, for selfies on Instagram and when I talk on Snapchat. It has become a part of my life like brushing my teeth or eating is, and incase you are thinking of getting Invisalign, I can only recommend it! Mike had it, my neighbor now also has it (for her not even I can tell…) and I know at least 2 other bloggers here in Vienna who have it – including Nina who also writes about it.
*photo by Sonja Petrkowsky