OUTFIT: Nica in Milan.
Who's Nica, you ask? My newest friend in the bag department! Lavender leather, beautiful gold hardware, a variety of strap options (thick, thin, chain – you name it) and the perfect companion for a quick trip to Milan for Fashion Week.
After a night in Munich, I hopped on a plane to Milan last Friday to stop by a few presentations and see the Aigner "RESET FW17" show at the stunning Palazzo Reale, right next to the famous Duomo in the heart of Milan. I am not sure if it was the sunshine and Spring feelings, the pretty little lilac bag or the Italian pizza that put a smile on my face all of Friday. Whatever it was, it was a perfect day in Milan.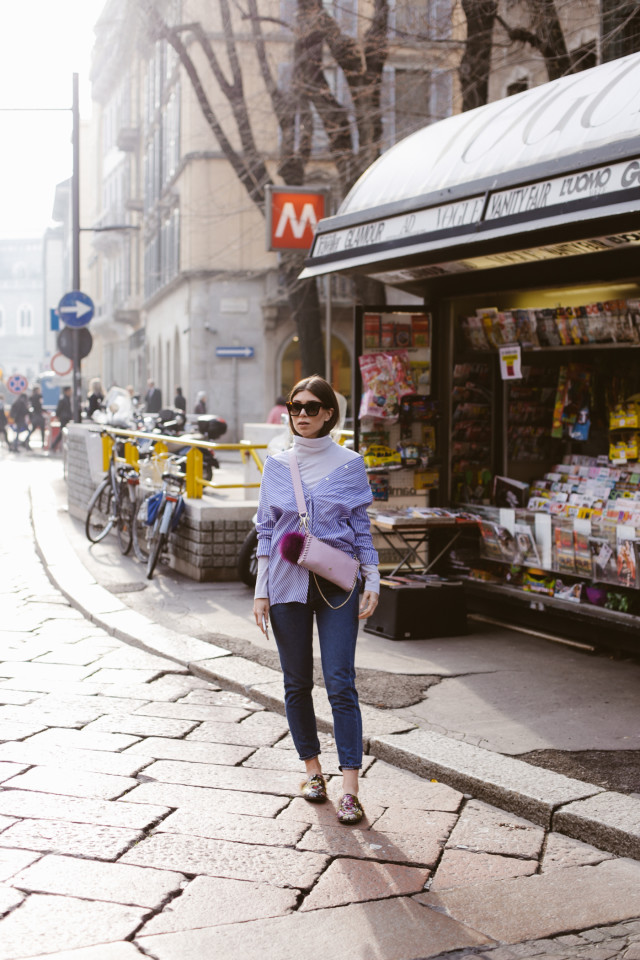 Key Piece: Bag Straps
With a new season coming up, it is always fun to add something new to your wardrobe or change up the accessories a bit. While Winter had me cravings bags in black, I am back to lighter options in celebration of Spring. And with those bags, fun bag straps are the ultimate accessory of the moment. While the Aigner Nica bag could easily work with an elegant evening look when worn with the thin gold chain it comes with, the bag instantly becomes more casual with a thicker bag strap worn cross-body. As you guys know, I am a huge sucker for versatile pieces and love it when you can get a ton of wear out of something.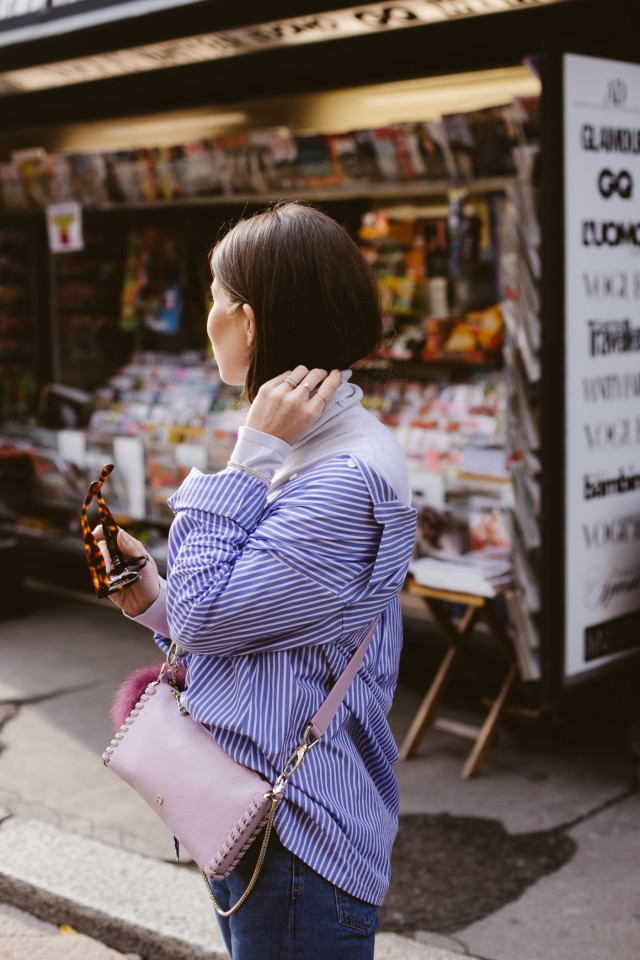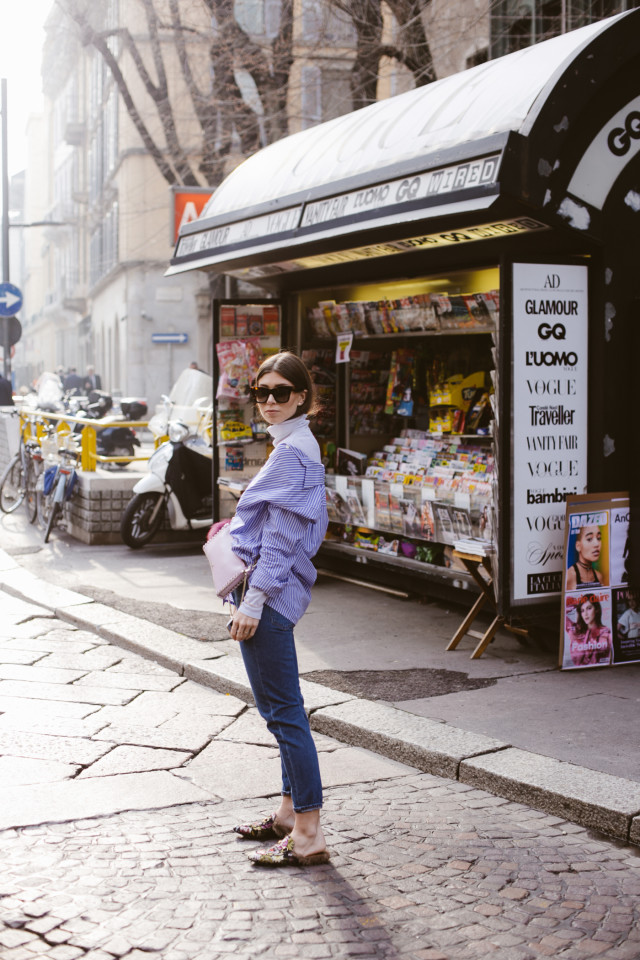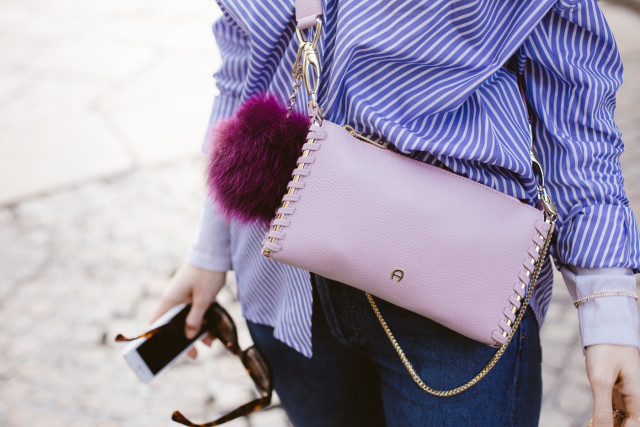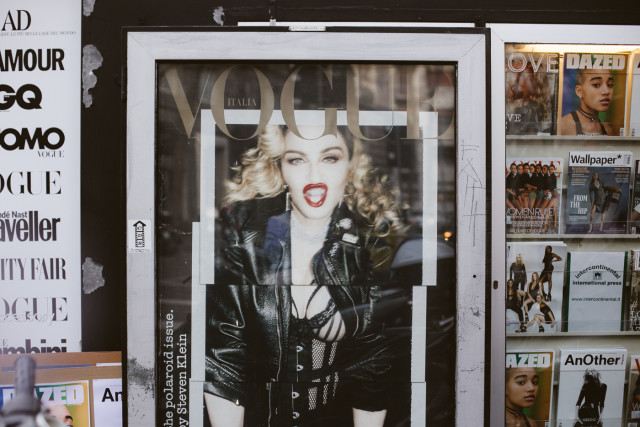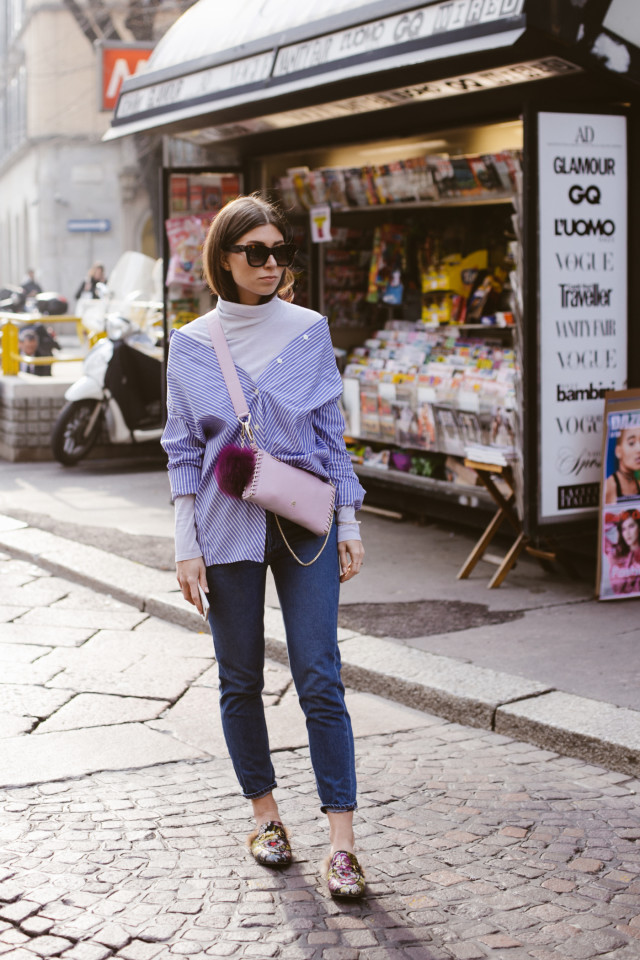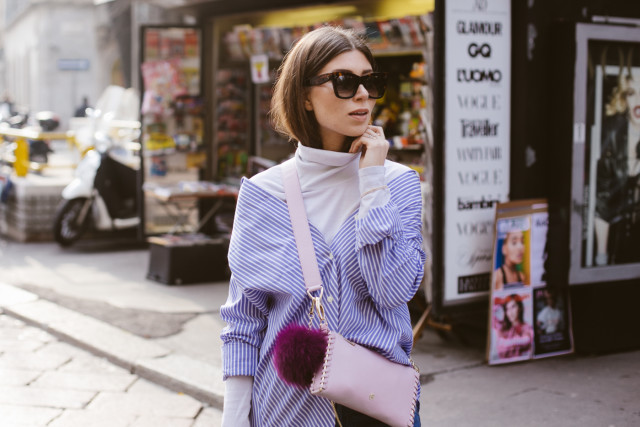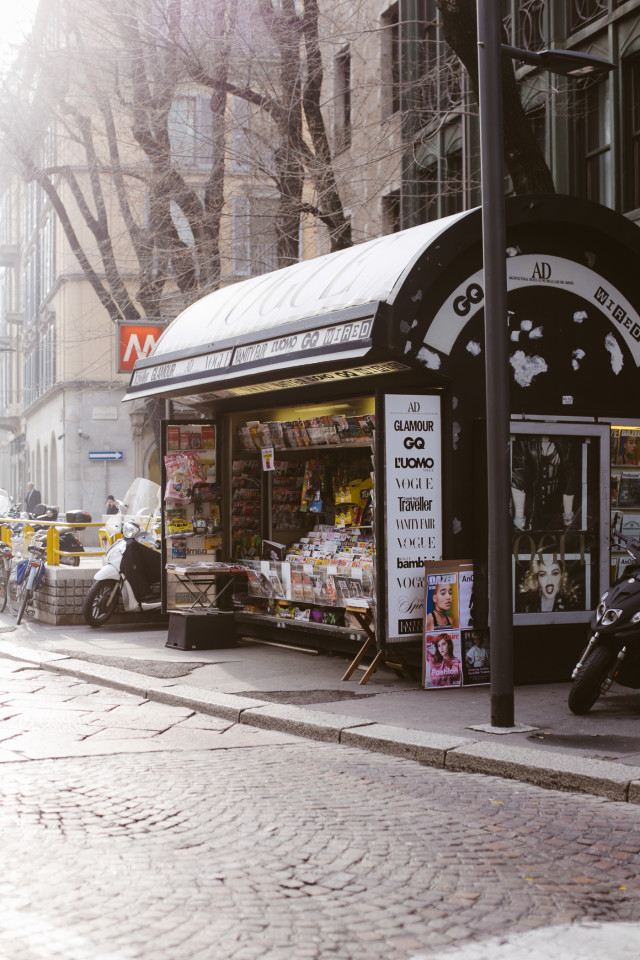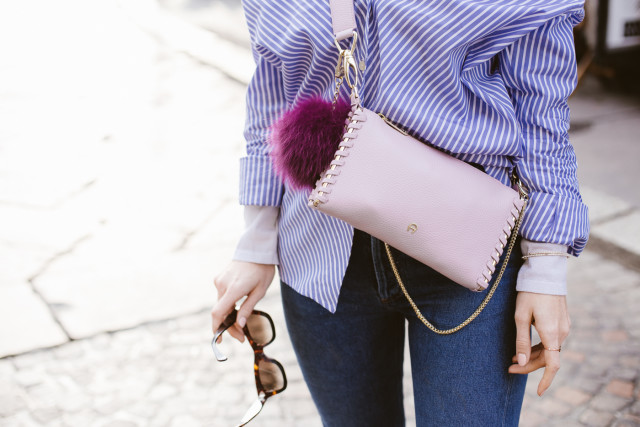 AIGNER: Nica bag, pompom & strap // A GOLD E: jeans (currently -50% off) // MARC CAIN: turtleneck // LAAGAM: shirt // GUCCI: slippers // CELINE: sunglasses
*photos by Juliane
*in friendly collaboration with AIGNER