OUTFIT: Ready For New Year's
I am somewhat proud of myself when it comes to this year's holiday season! Not only am I already done with all my Christmas present shopping, but I also already know what I'll be wearing for New Year's Eve. Now, some of you are probably thinking "she's crazy for picking out outfits 2 weeks ahead of time" – but guess what, we'll be traveling the week before NYE and before that we're spending Christmas with my family, so I'd say "better safe than sorry!", right? Anyways, I spotted this amazing By Malene Birger jumpsuit at GIRISSIMA.COM and it was love at first sight. It combines everything I am looking for in an outfit: a bit of glamour (with the deep blue and smoking stripes on the side), a timeless cut and, best of all, comfort! We'll spend NYE in Vancouver this year and I am not 100% sure if we're going out to a fancy dinner or partying at a club – but with this look I feel like it'll work not matter what we have planned. What are you doing this NYE? Do you already know what you're wearing?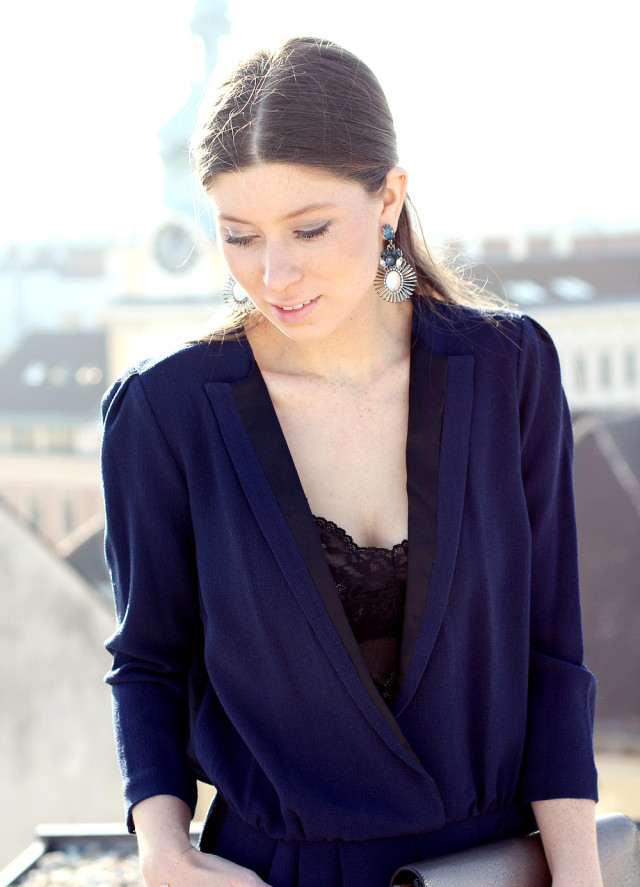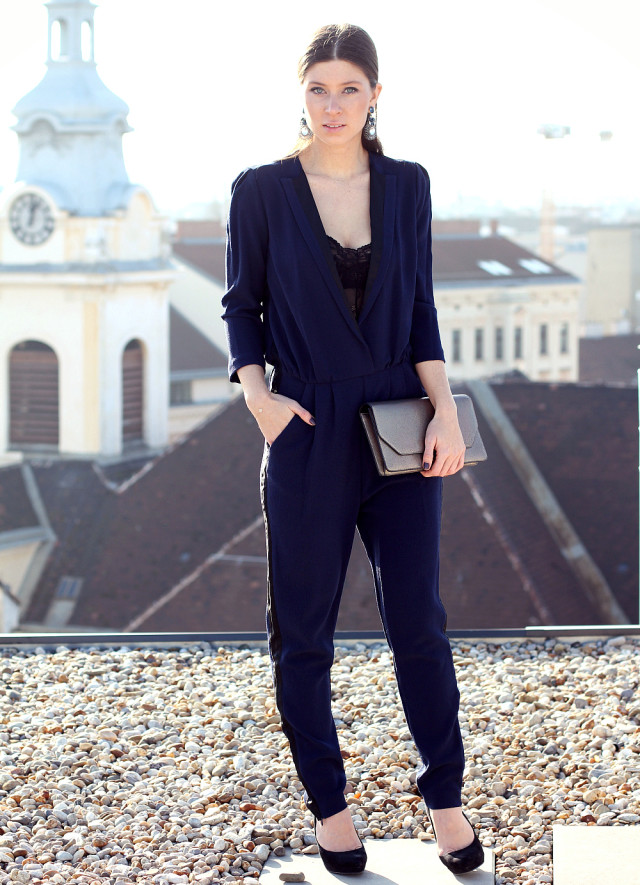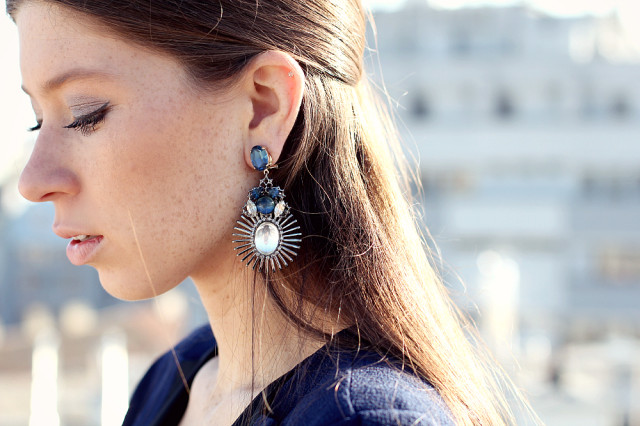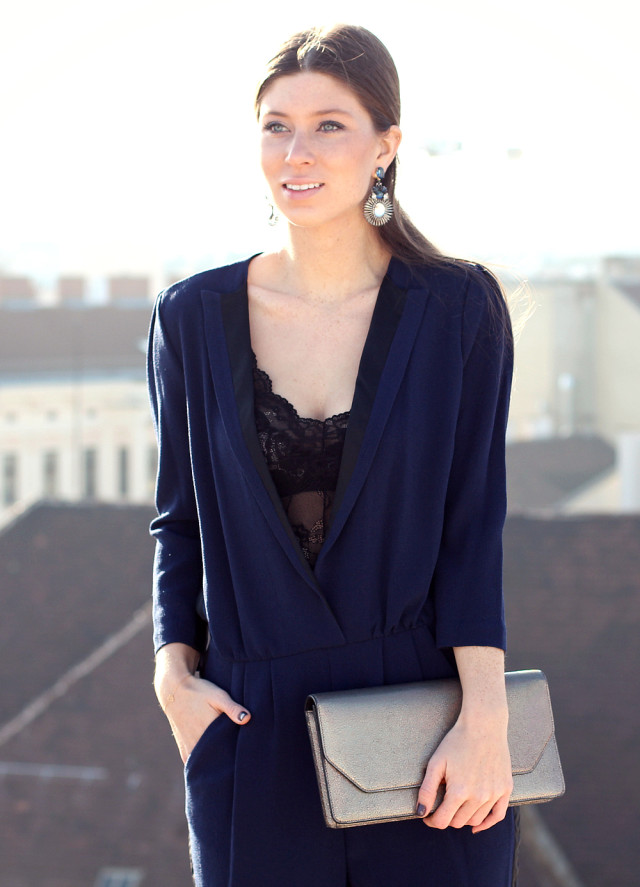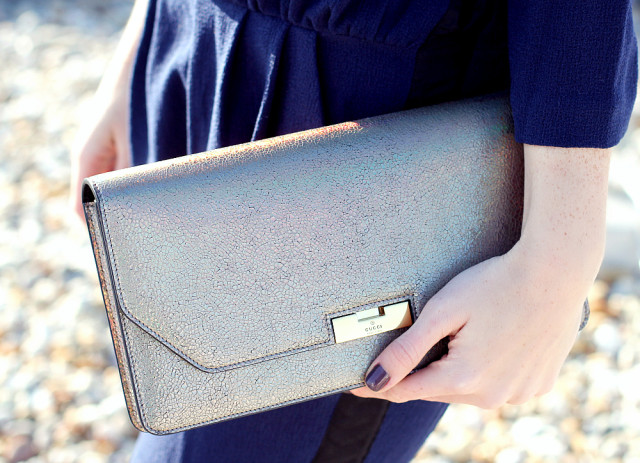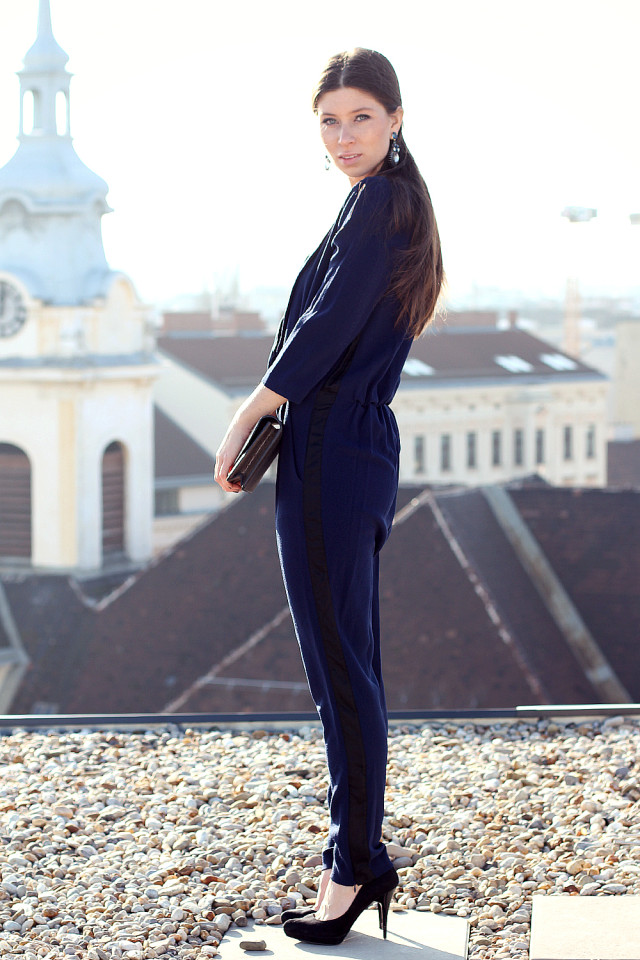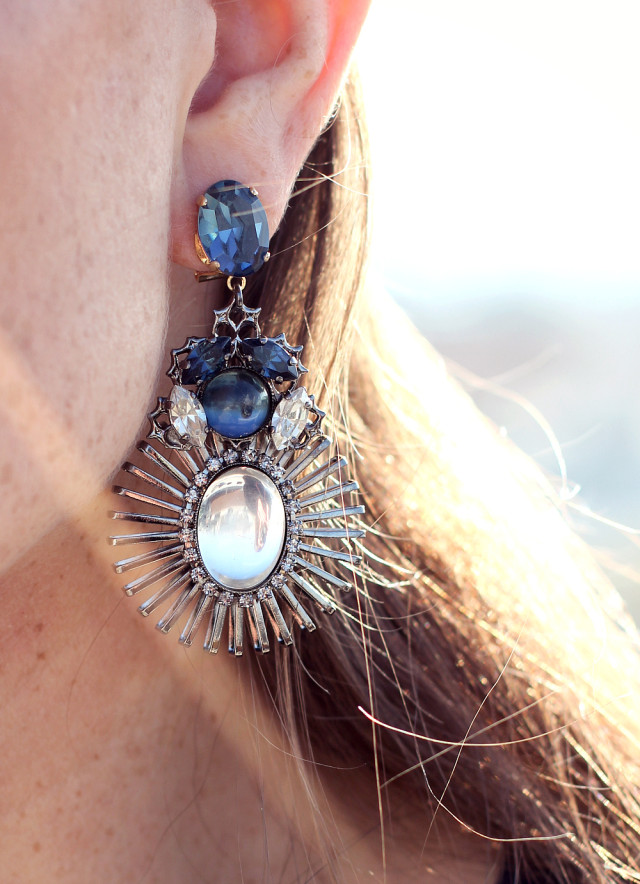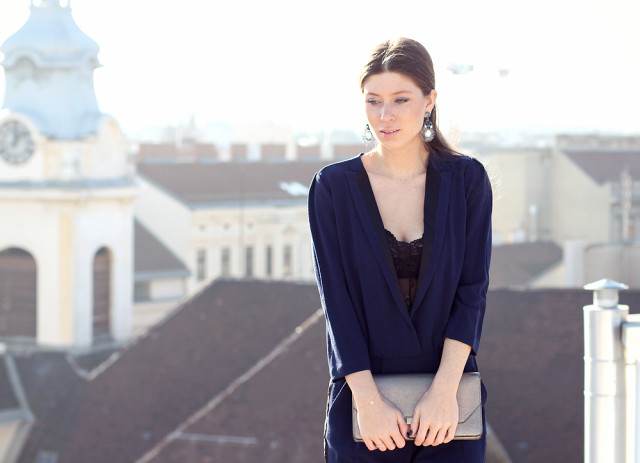 BY MALENE BIRGER: jumpsuit
ASOS: lace bodice
ANTON HEUNIS: earrings
GUCCI: clutch
ZARA: pumps (old)
PS. for everyone still looking for something to wear this NYE, when you spend 100€ or more at Girissima.com before December 31st you'll receive 25€ off your purchase with the code "VOUCHERBLOGDEC13".
Conditions: Valid until  31st December 2013 on any item of the "new in" collection. Not valid in combination with other promotions, offers or sales periods and shipping does not apply. Vouchers not redeemable for cash and not valid in previous purchased products. Previous purchases are not eligible for these offers. 
*in collaboration with Girissima.com 
*thanks to Kathi for these pictures