OUTFIT: Chic by Choice
Weddings are always a perfect reason to get dressed up in a new dress and some heels. Theoretically. Slowly, however, I feel like I am getting to an age where lots of our friends are getting married, which means lots of new dresses. Most of which I will probably only wear once. So when we headed to Zurich this past weekend to see my oldest kindergarten friend say "Yes!", I decided to go with a slightly different concept: A new dress, but just for the day.
Recently I was introduced to Chic by Choice with a concept that lets you hire designer dresses. Marchesa Notta, Valentino, Hervé Léger, Tibi … it is all there.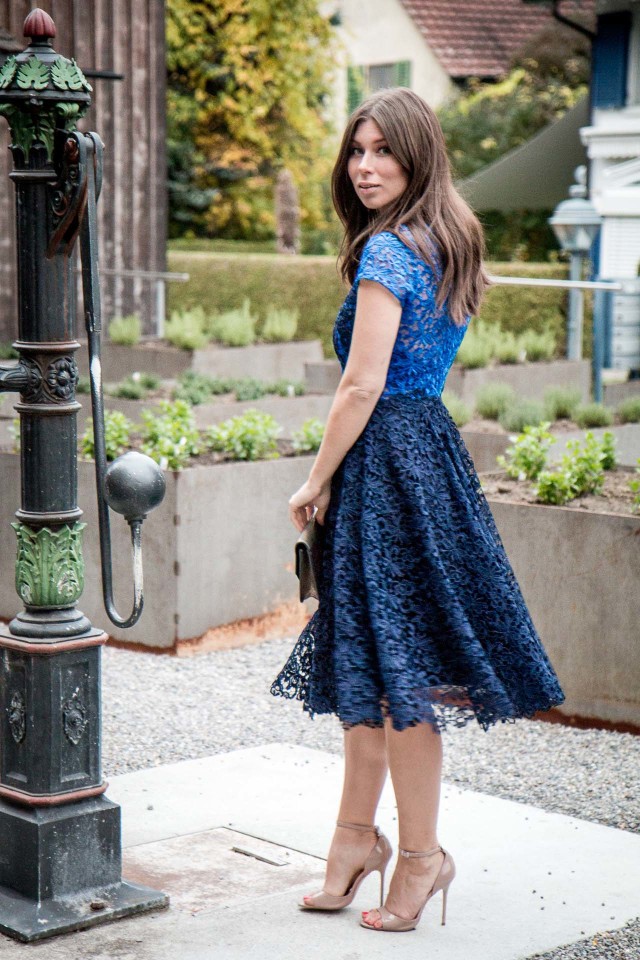 1. Choose your favorite dress, pick a size and a delivery date. You can also order a second size for free to make sure it'll fit perfectly.
2. If you can't decide between 2 dresses just check the box "Add free 24h try on service", this will allow you to try on a second dress for just 9.90€.
3. Complete your reservation and choose the second dress to try on. You'll get the 2 dresses in 2 sizes each (according to size availability).
4. The dresses will be delivered to your door at the arranged date. Try your dresses in the comfort of your home, with your shoes and accessories to complete the look.
5. Return the dress you're not going to use in 24h and return the choosen dress after the event. The returns are free, of course.
6. Don't worry about spills or minor damages, it's included in the insurance value, as well as the dry cleaning!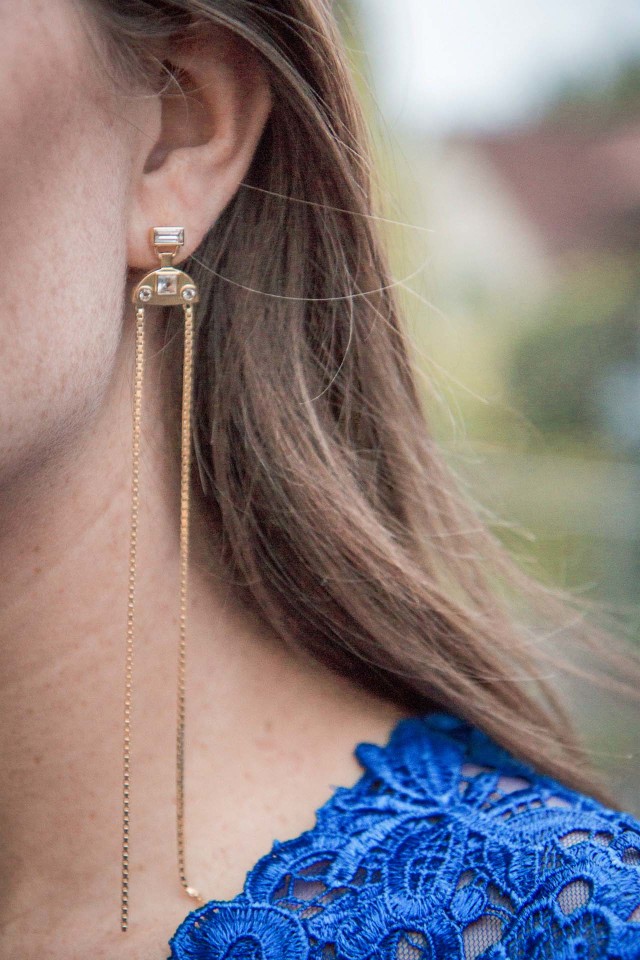 About a week before the wedding, my sister helped me go through all of the dresses for wedding guests. Together we choose a black and blue lace option as my first choice, which I ordered in two different sizes – just to be sure. They arrived on Thursday before noon, giving me just enough time to plan the entire look before take-off on Friday. Since the dress was such a key-piece itself with the pretty lace and color combination, I wanted to keep my accessories elegant but simple in hues of gold and nude.
Honestly, not only once was I approached at the wedding because of my dress and I felt pretty fancy in a 700€ dress, which cost me less than 100€. Do you guys have any experience with a designer dress hire? I think I'll definitely do it again – especially as a wedding guest or for a fancy ball it would totally pay off. You can get Valentino dresses worth over 2.000€ for less than 10% of the price … ♥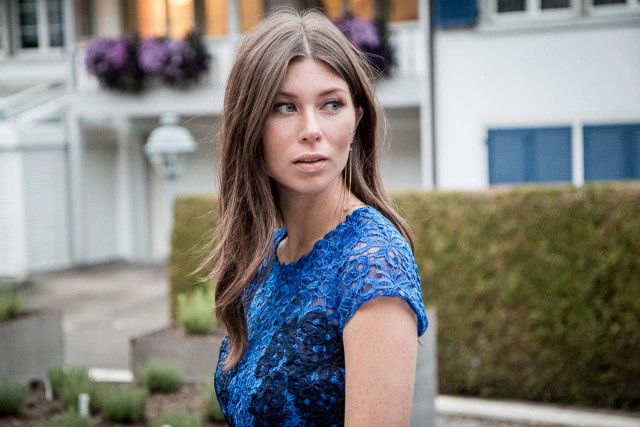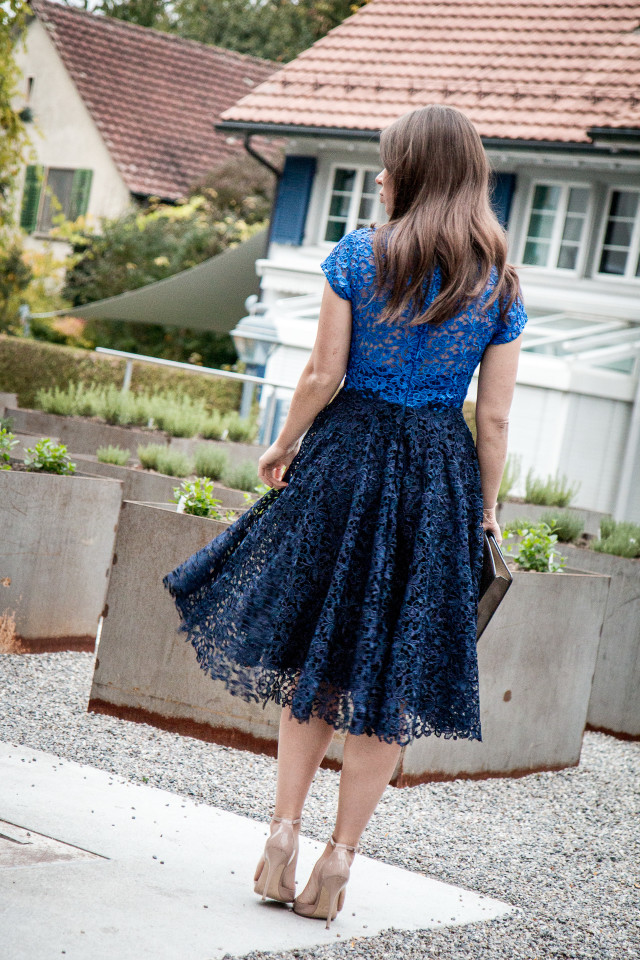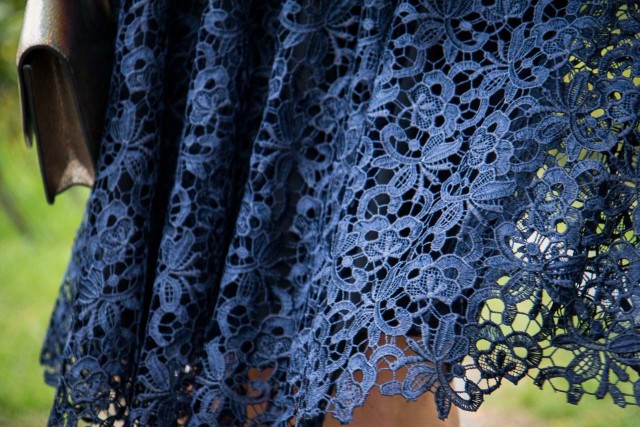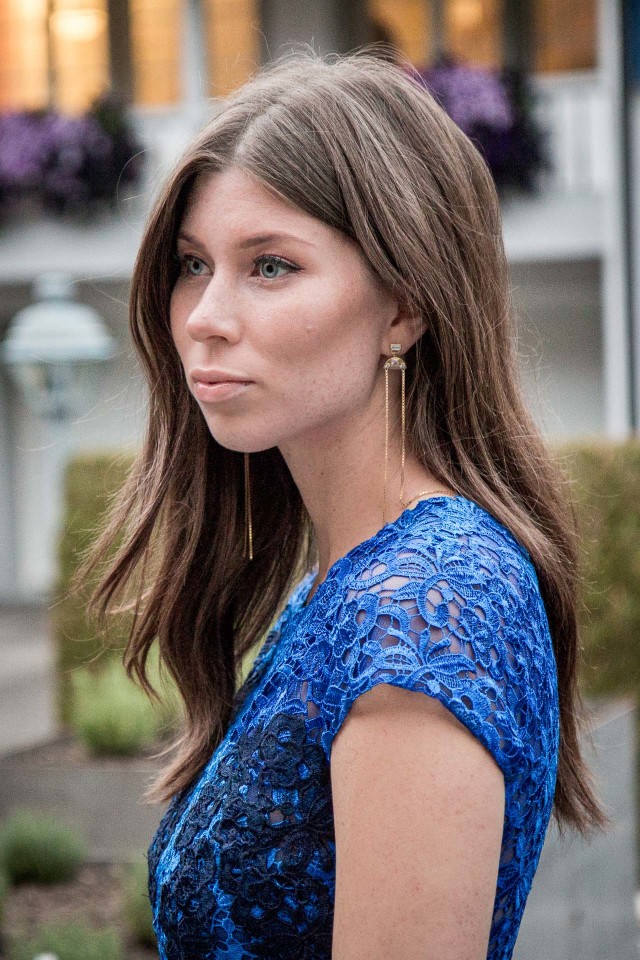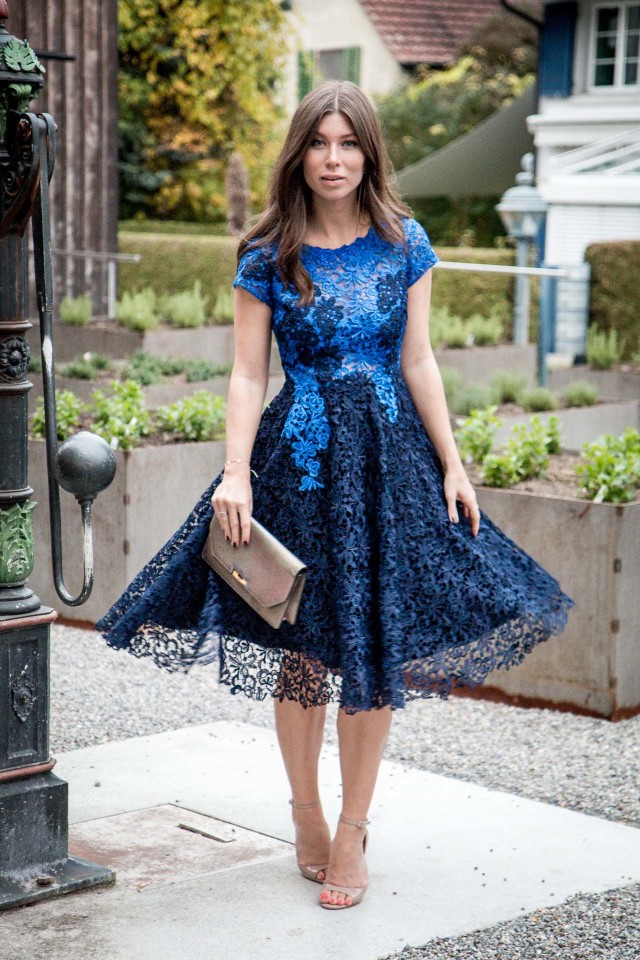 CRISTALLINI: lace dress (via Chic by Choice)
GUCCI: clutch
OFFICE: heels (currently on sale)
ELIZABETH & JAMES: earrings
*in friendly collaboration with Chic by Choice