my 5 best buys this Summer.
This year, for this first time in a while, I've made it a point to put together a list of items I wanted for Summer. Since then, I've done a fairly good job at buying those items, and I have to say, I've made some pretty darn good purchases! While I try not to wear the same outfit for days in a row, I have no problem with wearing certain things over and over again, just styling them differently. This has definitely been the case with lots of pieces I recently bought, which is why I wanted to share my personal Summer must-haves and 5 best buys of the season with you guys today.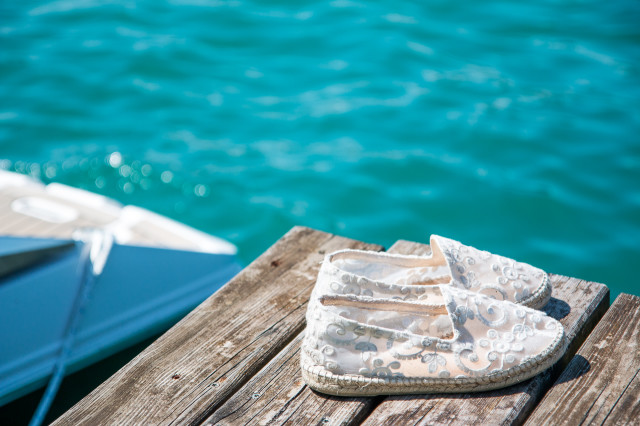 1. Lace Espadrilles: I purchased my first pair of lace espadrilles back in Fall of last year and then received this beautiful pair by Alsen from my friend Giorgio. These have literally gotten SO much wear, since I feel like the white lace is absolutely perfect for Summer!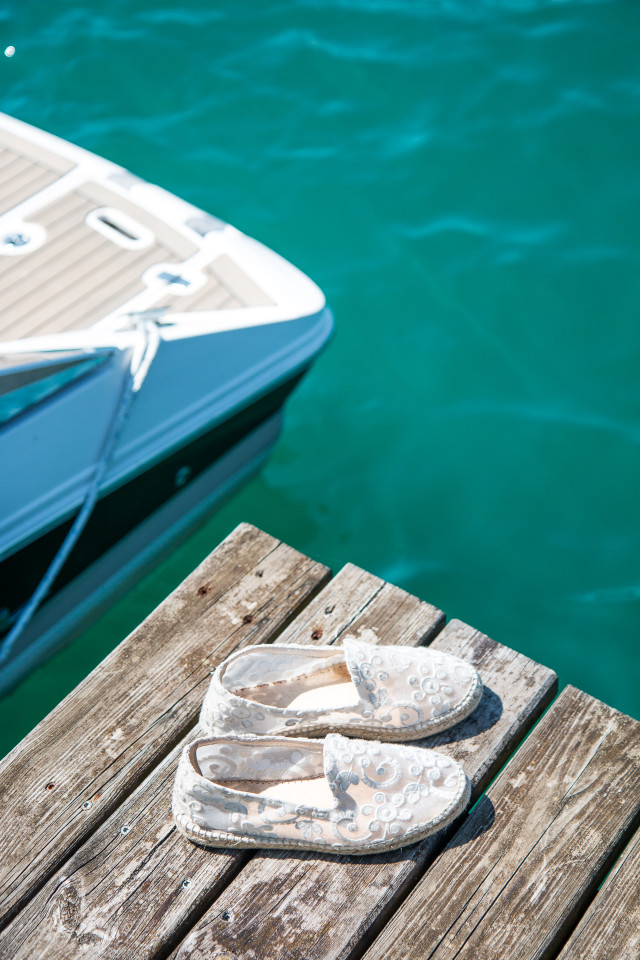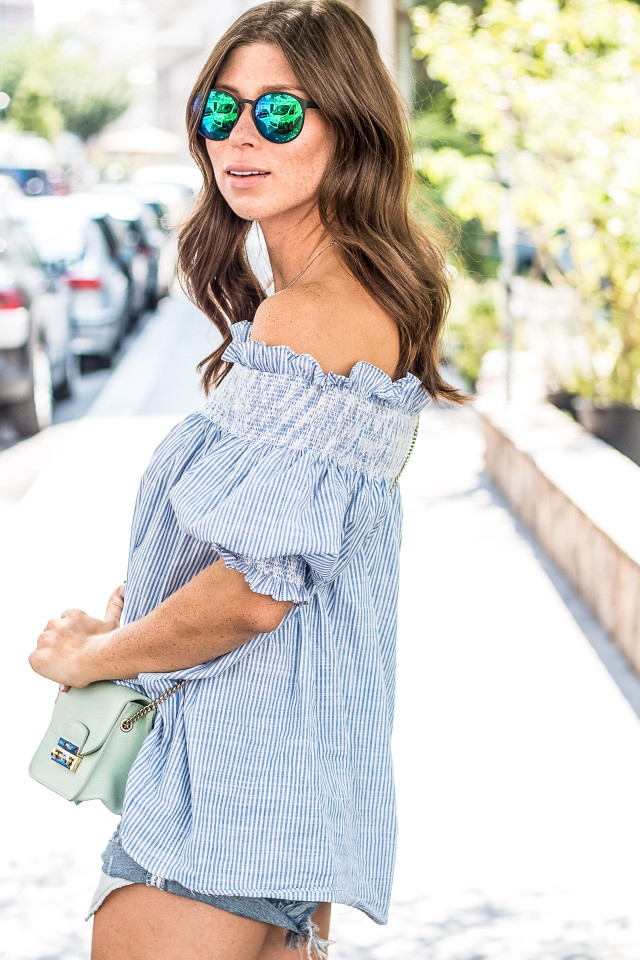 2. Off-Shoulder Top: Big surprise, huh? You guys know how crazy I have been about everything off-shoulder recently, so this striped top is definitely one of my personal Summer must-haves. I love it paired casually with denim cut-offs, but it also looks great tucked into a pair of palazzo pants for a more elegant look.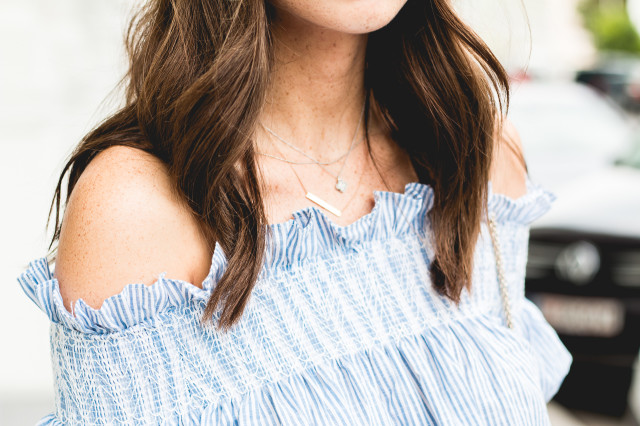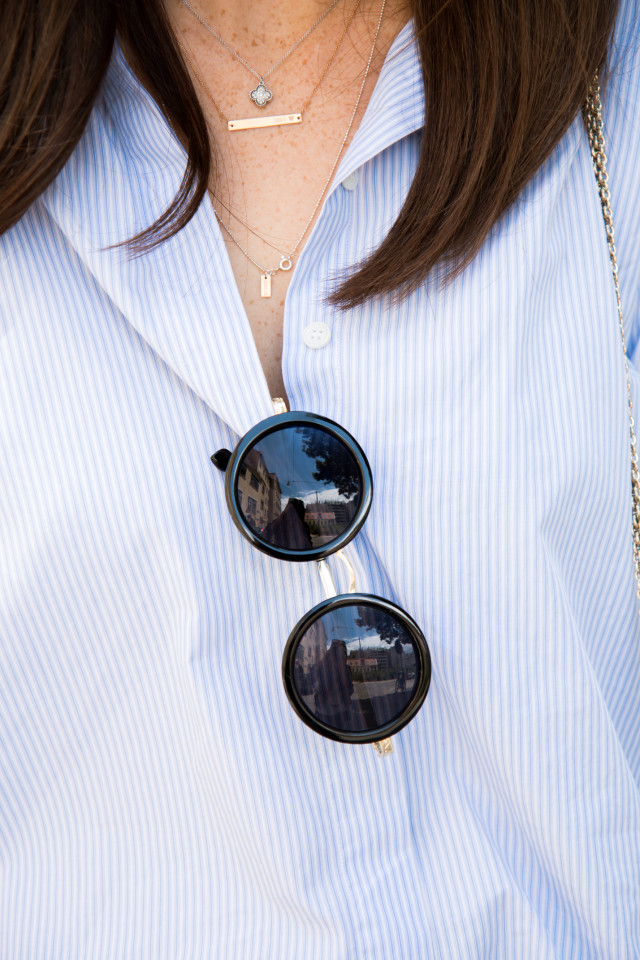 3. Round Retro Sunnies: For some reason, it never even occurred to me to purchase round sunglasses. I've always loved to look on others, but thought it wouldn't look as good on me. You'll be the judge if they do or don't suit me, but I definitely love my pair by Le Specs and have been wearing them non-stop.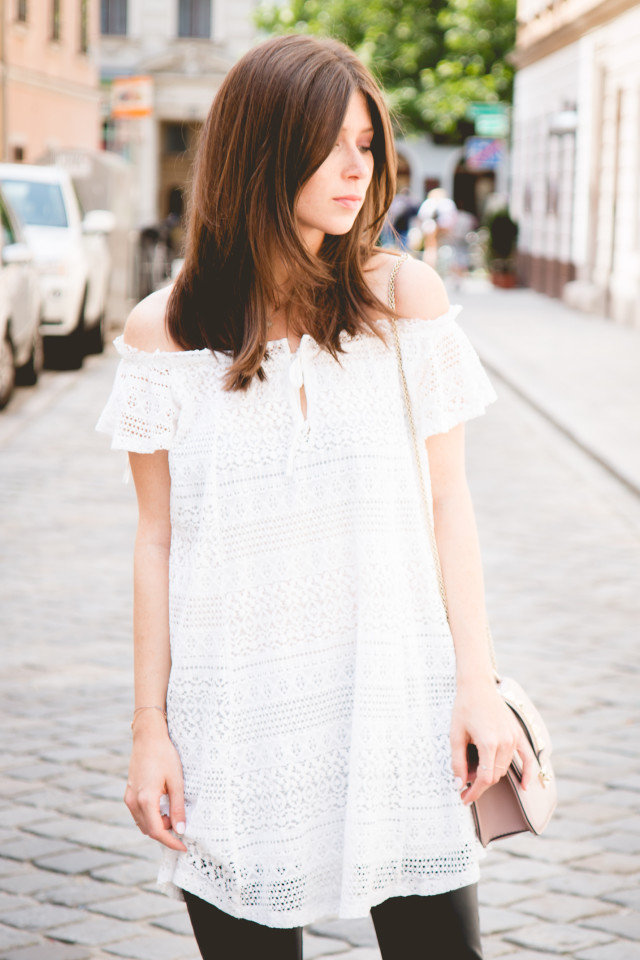 4. White Summery Dress: One of my first purchases of the season was a summery dress. As I told you, I never really used to wear dresses, but wanted to change that this year. When it wasn't as hot out, I wore it with some leather leggings during Spring, and now it is my favorite thing to throw on on weekends or for a day by the lake. Not to mention that it goes very well with my love for off-shoulder pieces!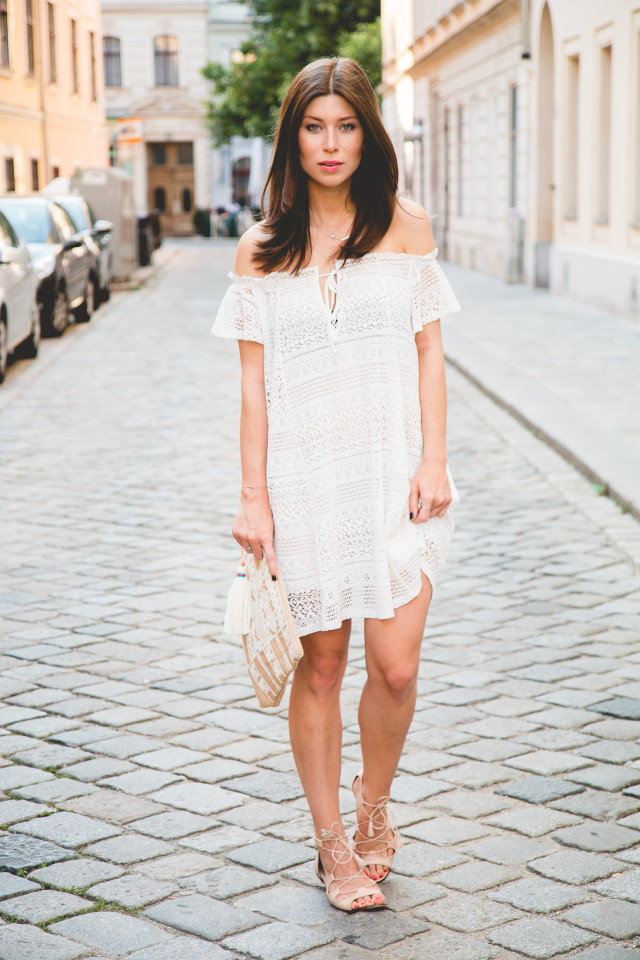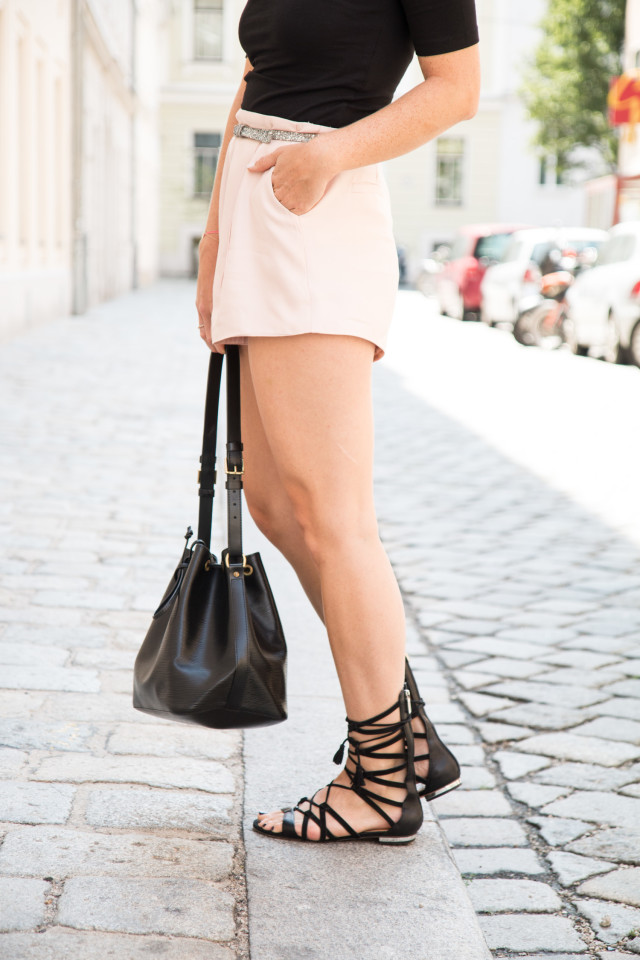 5. Lace-Up Gladiator Sandals: Last but not least are my gladiator sandals. I think these lace-up sandals are an absolut staple for your closet and are perfect for Summer. I'm sure you've seen these around in all kinds of colors and styles, but I am head over heels for my pair by Schutz.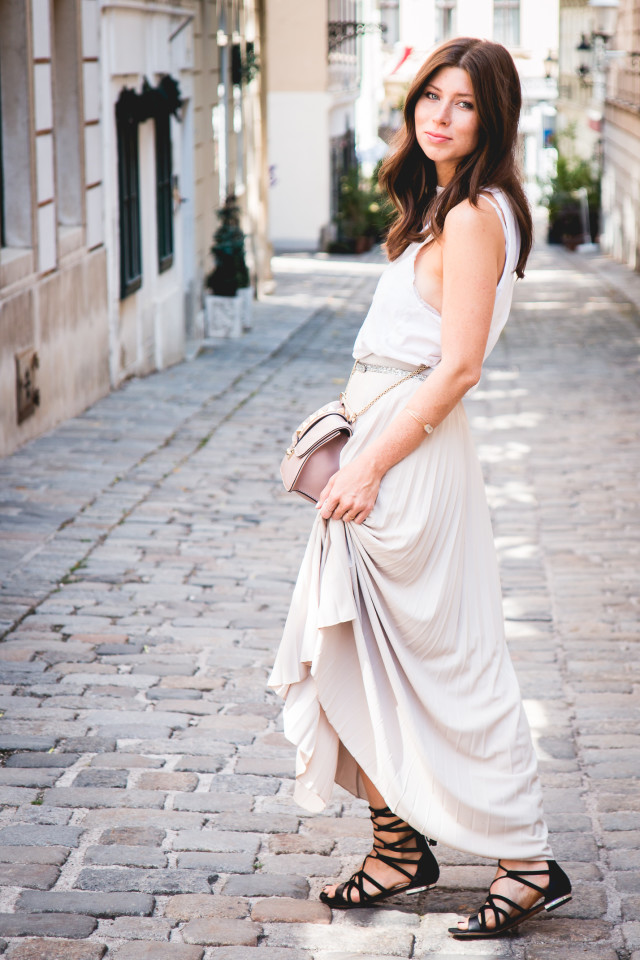 What are your must-haves this Summer? I'd love to know, leave a comment below!