HOTEL REVIEW: W New York – Downtown
Traveling is one of my biggest passions, and I will always be the first to hop on a plane when the opportunity arises. Especially if said opportunity includes New York during fashion week. The trip was short but amazing, super busy but so inspiring. At times, I found myself literally running through the streets, frantically looking for a taxi or metro station in order to make my next appointment, so you can only imagine how happy I was to come home to a relaxing and welcoming place after a long day out and about. I had been to NYC twice before and had stayed in the Upper Eastside and around Times Square on Madison Ave. – this time around, however, I had the chance to explore a whole new area while staying at the W New York – Downtown.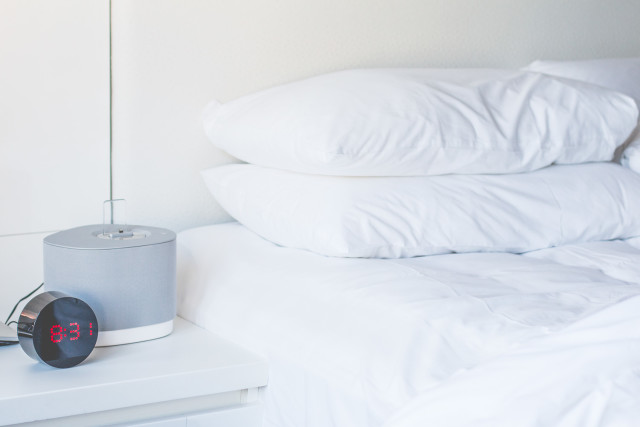 It is no secret that the W Hotels are amazing! I had been to one before in Istanbul, and couldn't wait to see what their Downtown New York location had in store for me. In true W-manner, a modern and eclectic place with super friendly staff, and amazing outside terrace on the 5th floor and a room kept in all white (so Instagram friendly!) awaited. Located on the 19th floor, I had quite the view (to say the least), and a surprisingly spacious room for New York standards.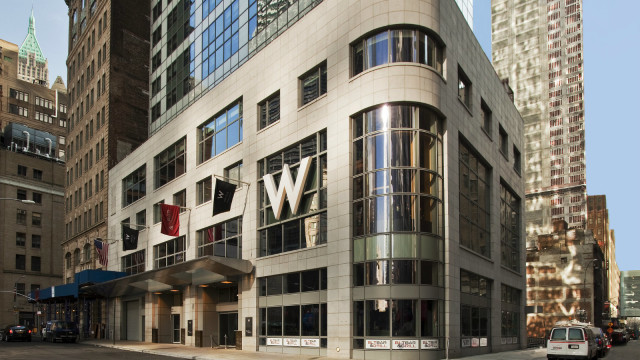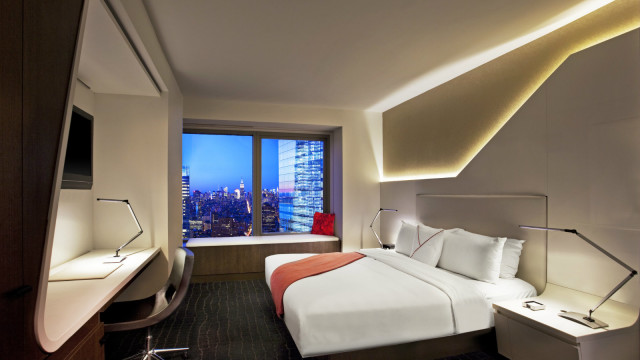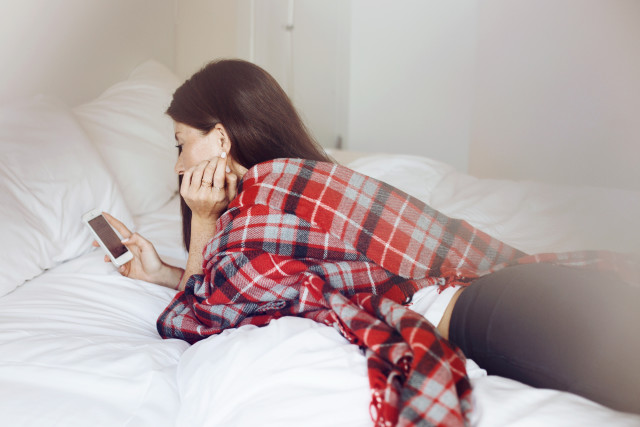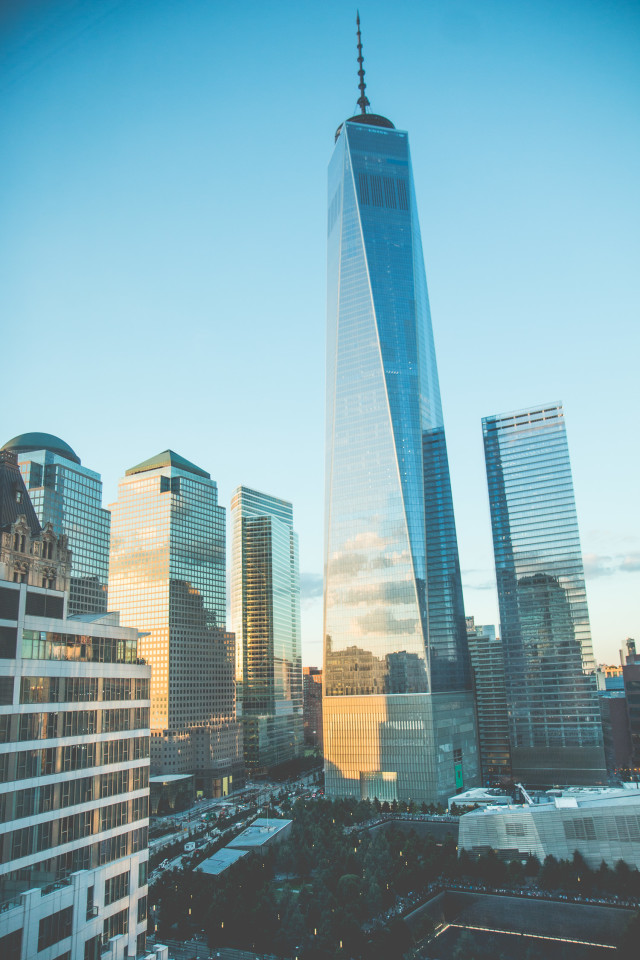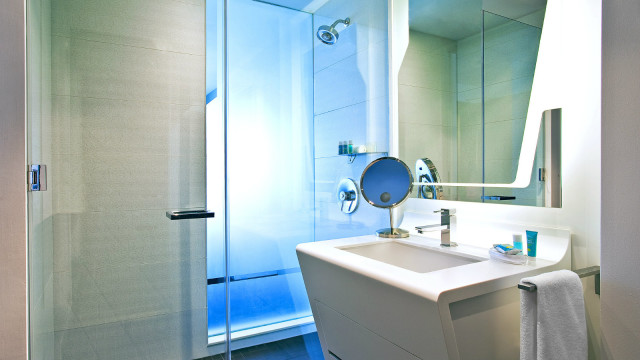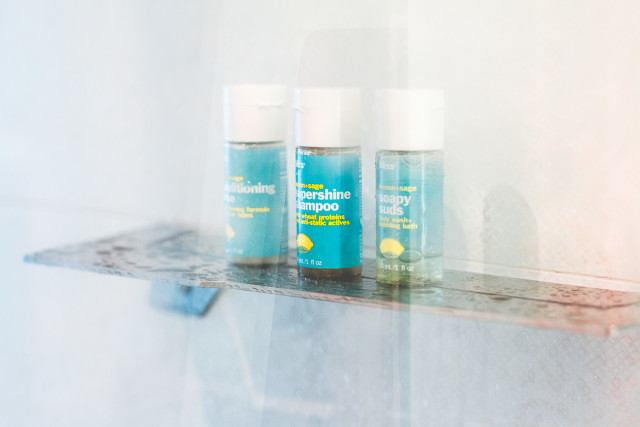 What I loved about the W New York – Downtown:
– The Internet! Ohh wow, never before have I experienced such easy access (no re-entering the room no. every time!)  and fast internet in a hotel before. I had 3 devices connected (phone, iPad & laptop) and all of them worked great.
– The Blow Dryer! If any of you have thick hair like I do, you'll totally get me on this one. I am used to a super strong hair dryer at home, and even then it takes me 15 minutes to fully dry my hair. The hotel had a really good blow dryer that made it easy for me to get ready in the mornings.
– Bliss Products! All of the W Hotels have their own line of spa products, called bliss. I will admit to possibly stealing a few from the house keeping to bring back for Mike – he's just as obsessed as I am. The best!
– The View! If you visit NYC, you can expect a skyline like no other. Staying on the 19th floor definitely allowed me to experience the skyline in a whole new way with a clear view of the 9/11 memorial site and new One World Observatory tower.
– The Location! I had totally underestimated how much I'd like Downtown NYC. Personally, I really loved being a bit further away from all the hustle of Times Square. The metro was just 2 blocks over, a Starbucks literally across the street and a Whole Foods Market close by. Also, the Brooklyn Bridge is easy to reach and did lots of walking, including to TriBeCa for dinner.
– The Bed! I don't really have words to describe the bed, but I think heaven comes pretty close. The W Hotels are known for their incredible beds, which are nothing short of amazing. No jet lag in sight and the best sleep ever. I'll take one to-go please!
More good stuff: An ironing board and iron in every room makes it so much more convenient – especially during fashion week. Raspberry dark chocolates on the pillow every night. Delicious! And last but not least, an really good room service menu, which unfortunately I didn't get around to trying, but would have loved to for some in-bed dining + TV.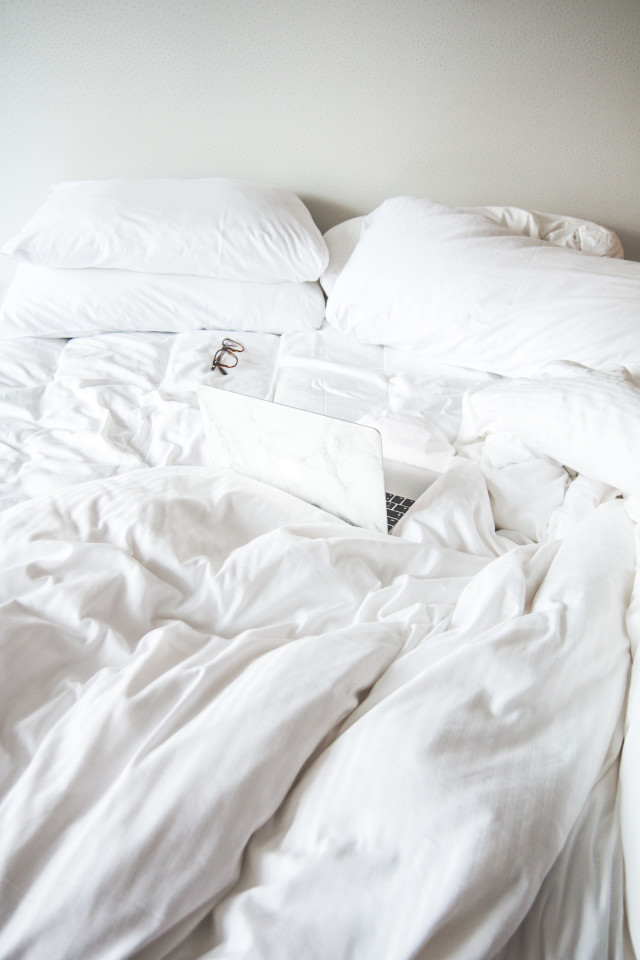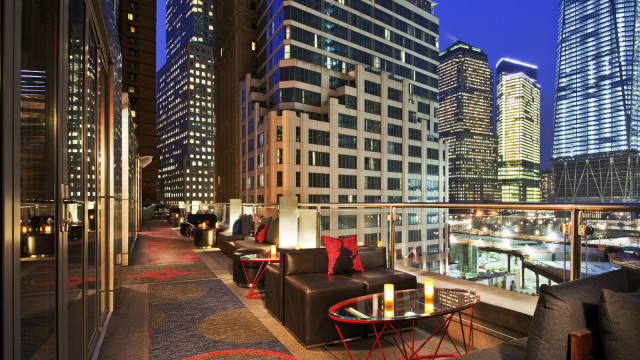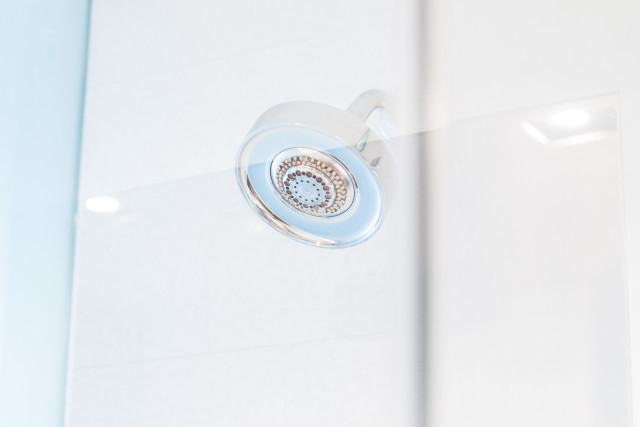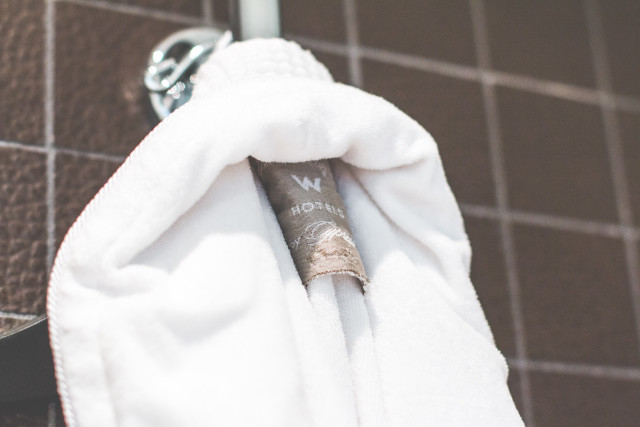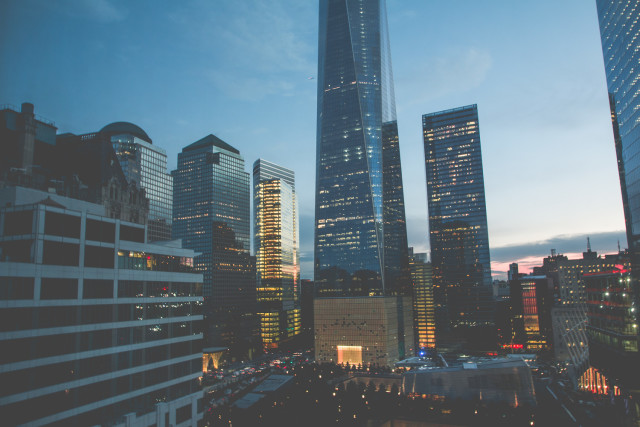 What I would change: In all honesty, there's not much that comes to mind. Maybe a few extra pillows on the amazing window seat or some magazines … but I guess that's what you'd call complaining on a very high level. Dear W Hotel, thank you for making me feel so at home during the short trip to NYC!
*images 2, 4, 7 & 10 via W Hotels