FOR THE HOME: a change in color
As you guys know, I have a major weakness for home decor and everything that goes along with it. We're just finally settling in the new apartment (after a year) and I am already dreaming of completely starting over. Don't get me wrong, I adore our home & the way it looks – but it is just so much fun to try something new every once in a while! For this winter, I decided to give the living room a small make-over. No big changes, just little accessories. As some of you may remember, I had quite a bit of color going on with a blue patterned rug, different shades of green for the pillows & a big fat strawberry hanging by the dining area. Well, for winter I thought it would be fun to include a bit more white, gold & silver.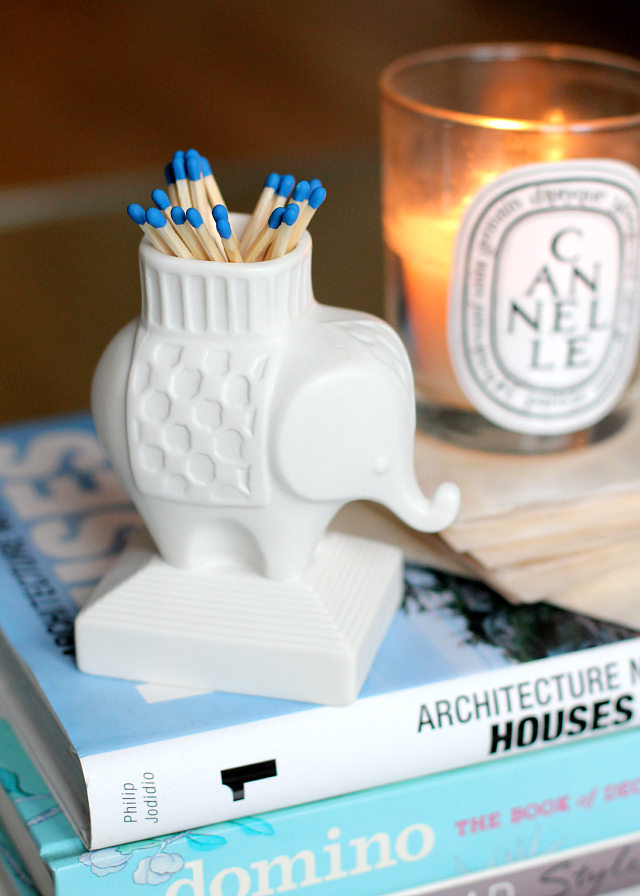 I ordered new pillows for the sofa a few weeks back, as well as some cute little accessories & also bought a sheepskin rug from IKEA. The pillows have yet to arrive, but I am already starting to accessorize with a few touches of gold & a bit more white. I am pretty proud of these two items, since they're my first Jonathan Adler purchases and I can't get over how cute they are. Once the pillows arrive I'll be sure to show you guys pictures of the whole thing.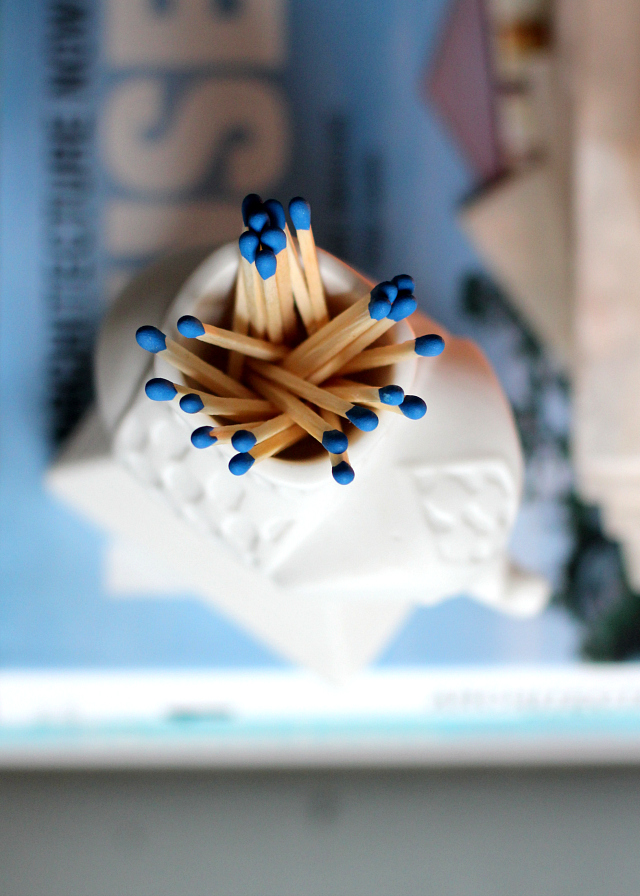 Elephant Match Strike by Jonathan Adler
Gold Metallic Zebra Dish by Jonathan Adler
More home decor:
– see our living room HERE
– see our bedroom HERE and HERE
– see our dining area HERE