FITNESS: my favorite ways to sweat.
An upcoming vacation usually makes for the perfect extra dose of motivation to visit the gym a bit more regularly. Since I worked out for 10 days in a row before going to Mauritius, I thought it was high time to share a new fitness post with you guys. It's been a while since the last one about my 45-minute workout routine, but of course that doesn't mean I haven't worked out since then. My routine at the gym hasn't changed much, but in all honesty, I haven't spent too much time at the gym lately. Instead, I like to mixed it up with lots of running, some yoga and quick at-home-workouts. Also, to kick-off the year, I did a 3-day juice cleanse again, which I feel is always such a great way to get back into a healthy routine.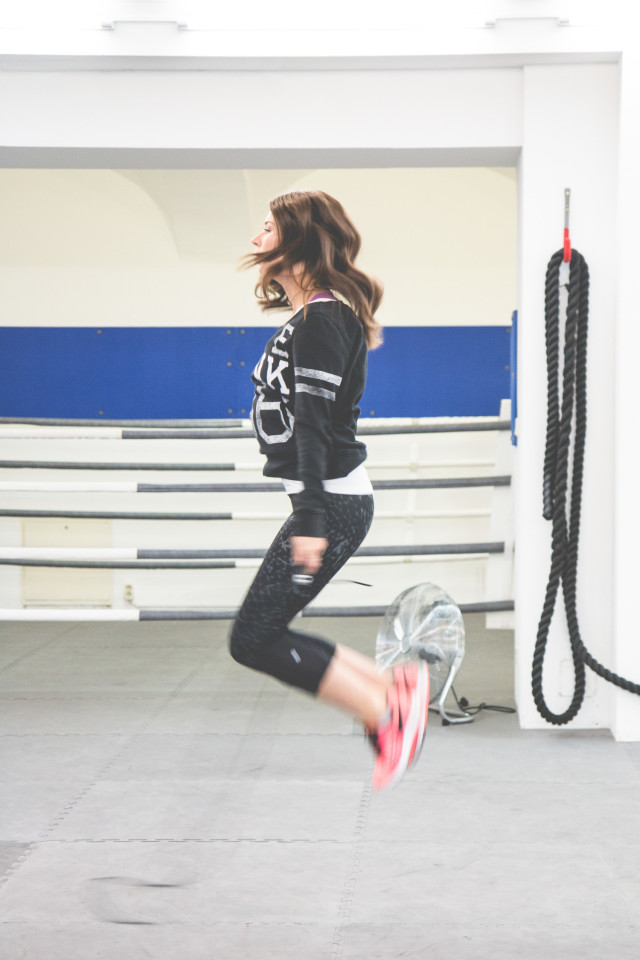 My favorite ways to sweat outside of the gym:
Yoga

: whether it is Hot Yoga (I like the studio on Gumpendorferstr.) or deep stretching at Yin Yoga, I love unwinding with some me-time. While I certainly don't consider myself a typical yogi, it is the only exercise where I truly feel like I can unwind and leave the studio feeling full of energy!
Running

: This is what I like to consider my "lazy" workout. I requires the least amount of time (unless you run a marathon, of course) and is also the most affordable. The minimum I usually run are about 5km in 25-30 minutes, but currently I am aiming more at 7-8km per run. My secret to running regularly? A workout buddy! My neighbor and I make a great team when it comes to getting eachother's butts off the couch and it is so convenient that we can take off right from the front door.
The 100 Workout

: I have been doing "The 100 Workout" for years and find it to be super effective. Especially when paired with a short run afterwards. The idea is simple, count down from 100 by sets of 10 with different exercises. 100 jumping jacks, 90 sit-ups, 80 squats, … you get the point.
Hiking

: Whenever I am at home with my parents in Zell am See, I try to hike with my mom as much as possible. When I was younger, I never understood people who voluntarily spent their time walking up a mountain, but now I love it! Not only is it a great cardiovascular workout that burns quite a bit of fat, the view is usually amazing as well. The hikes I go on are usually somewhere between 45 minutes to 2 hours.
Kayla Itsines

: Most of you probably know Kayla and her guys. I also purchased it last year and tried the 12 week challenge. It didn't go that great for me personally (gained 4kg), but I still think her workouts are great choice if you only have 30 minutes to spare. I subscribed to her newsletter, which includes a lot of helpful insights as well as an occasional free workout to try at home.
A Bikini A Day

: In my opinion, Tash & Dev of A Bikini A Day are the ultimate bikini body inspiration. Amazing looking women with a great and relatable mindset on food and fitness. I love my occasional plate of pasta, a glass of wine with dinner or scoop of ice cream. No harm in that, as long as you're maintaining an overall healthy lifestyle. Needless to say I was super excited when they started their fitness series. I love to browse their workouts for ways to adjust my own routine. Also, most of them can easily be done as home and require hardly any equipment.
Classes

: Last, but not least, I love to try new things every now and then. Something completely different from what I usually do. In Fall, I tried fitness boxing for the first time, in Mauritius golf and pilates were on the agenda and next I want to try crossfit and do TRX again.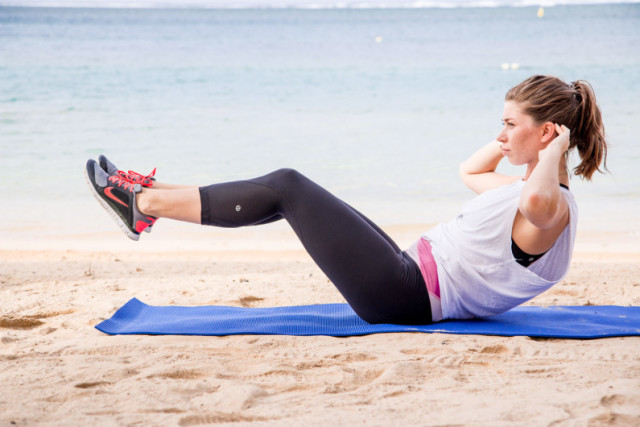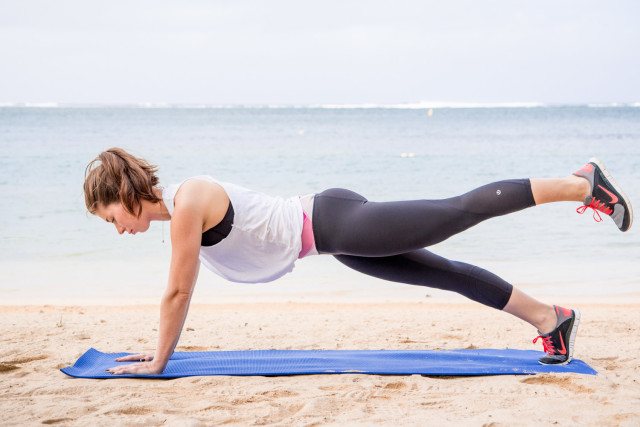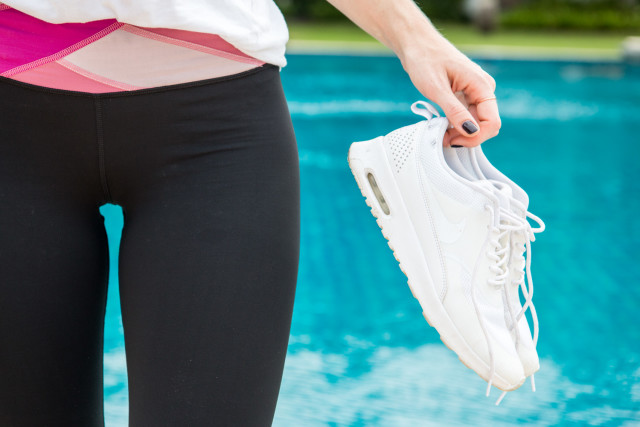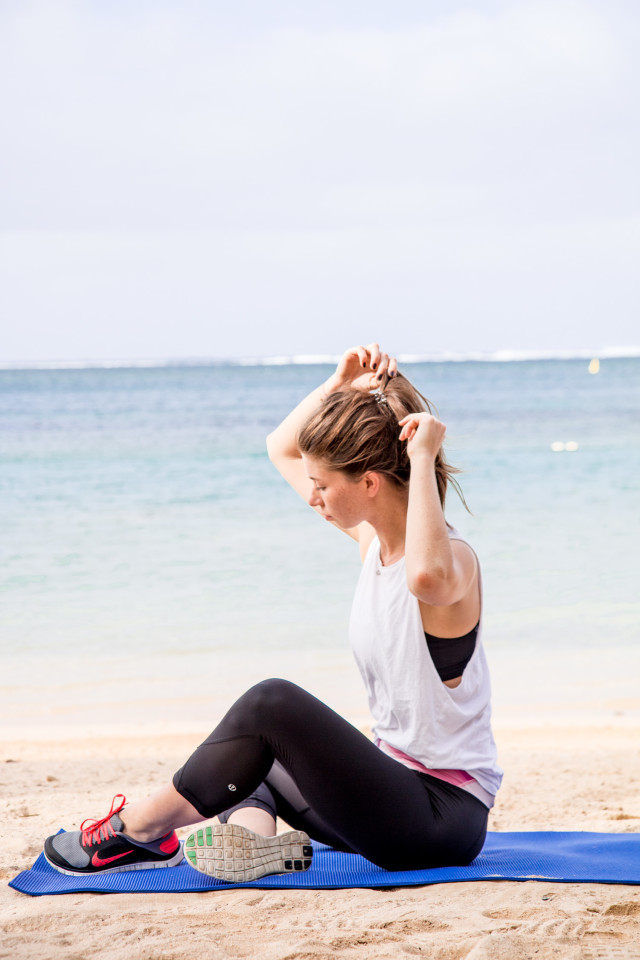 Generally speaking, I think that the key to staying motivated is keeping it fun. By trying new stuff, you never get bored with your routine. So what did 10 days of fitness look like?
Friday 22.1.2016 = 45 Min Run / 7,2km
Saturday 23.1.2016 = 100 Jumping Jacks Warm-Up, Tash & Dev Ab Workout + 1.5 Min Plank
Sunday 24.1.2016 = 100 Workout + Stretching
Monday 25.1.2016 = 42 Min Run /6,5km
Tuesday 26.1.2016 = 50 Min Run / 8km
Wednesday 27.1.2016 = Upper Body Kayla Workout
Thursday 28.1.2016 = 90 Minuten Yin Yoga @ One Yoga
Friday 29.1.2016 = 30 Min Run / 5km
Saturday 30.1.2016 = 1:08h Nordic Walking / 6,35km with Mommy in Zell am See
Sunday 31.1.2016 = Tash & Dev Ab Workout + 110 Side Crunches inkl. Leg Lifts + 50 Squats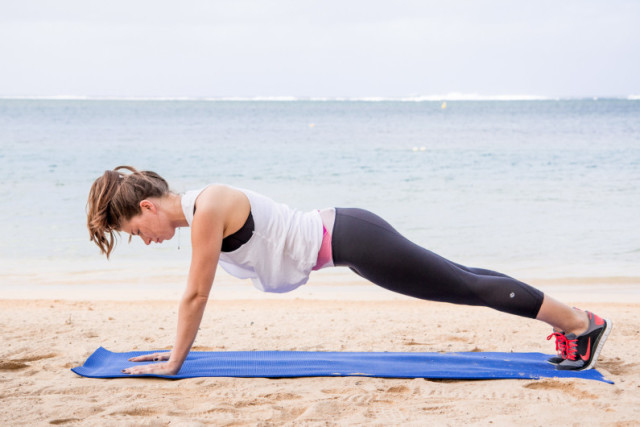 Want more fitness? Be sure to check out all of my past posts on workouts and healthy living!
[thefeedproducts style='four']