5 days of Detox Delight – a full review
After last night's huge Christmas feast, I realized that I still owe you guys the second part of my 5-day Detox Delight review. Perfect timing, huh? For those just tuning in now, you can read about my motives to detox and the first 2 days HERE. For everyone else, let me sum it up in one short sentence: I'd do it again in a heart beat!
There has been a lot of controversy about "detoxing" and trust me, I've read articles both pro and con. I've done my research and decided for myself, that I personally wanted to try it and make up my own opinion. I am no scientist and by all means, I can not explain what exactly went on in my body during those 5 days. I do not know if toxins actually left my body, or if the liver and kidneys already do a good enough job. All I know is that I loved the results and felt amazing. Some people go on yoga retreats, others head to Las Vegas to wind down. Some like to treat themselves with a delicious burger or pizza, others detox. It is easy as that. Everyone gets to make their own decision on how they want to spend their time (or money) and treat their body. I decided to drink juices for 5 days together with my best friend, and guess what: I liked it.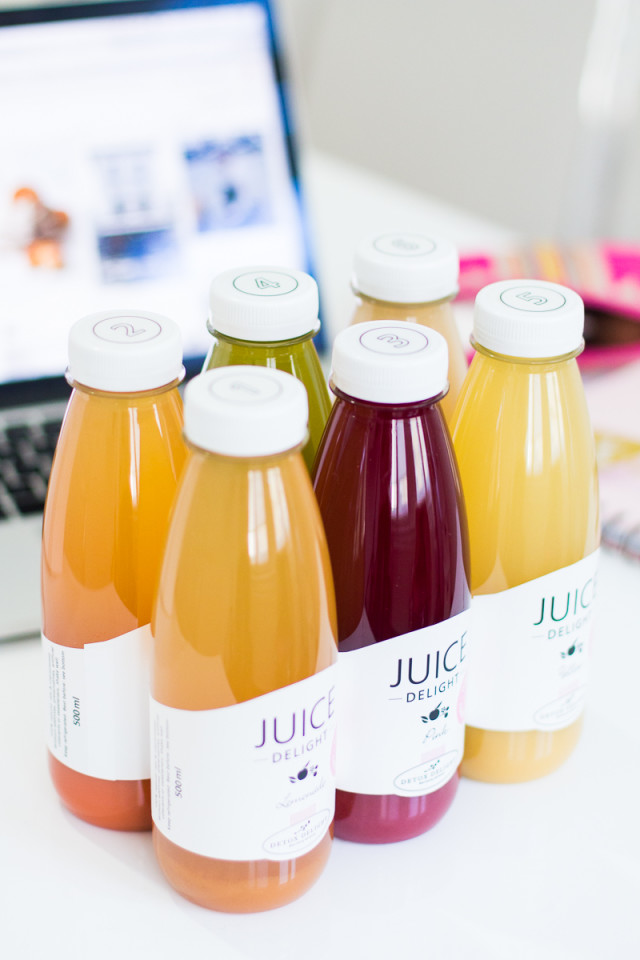 Day 3 I woke up excited because I knew I was having another soup for dinner. When you detox you feel cold all the time, so the thought of a warm "meal" at night sounded amazing. While sipping on our first juice (lemonade) of the day, Kathi and I realized that our headache was completely gone. I felt so much better on the third day. I did feel a slight pulling in my back and legs, similar to very minor cramps, which we figured was from the lymph nodes working. It is recommended to have a lymph drainage massage during the detox, which we forgot to schedule. We called around on day 3 but weren't able to get a slot anywhere … However, at night, I even went to the gym and power-walked at 6km/h for 35 minutes and then did some ab exercises. I did notice, that I had less energy than usual, but it felt so good to sweat for a little and for the first time since the detox I didn't feel cold.
Day 4 Was easy and uncomplicated. I woke up before the alarm clock rang for the first time in weeks and felt well-rested and excited to get the day started. More than halfway done and the end was in sight. The juices still tasted good and we got through the day at the office really well. At night I took a hot bath (no soup for dinner) and was cuddled in bed at 9:55pm on a Friday night.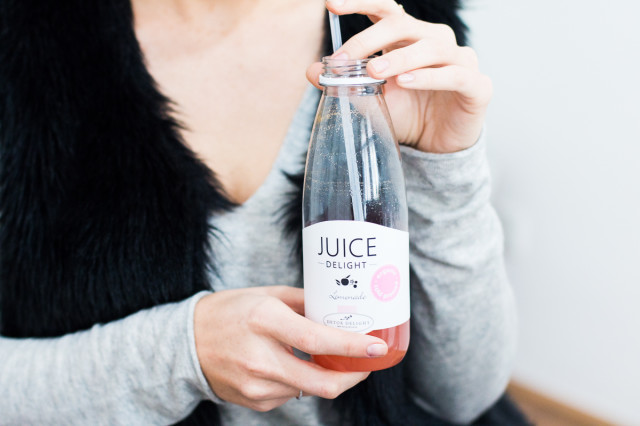 Day 5 Last day! I woke up at 6:07am on a Saturday (!!) and for some reason I was even a bit sad about my juicing coming to an end. I took extra long to enjoy every last juice. I had some meetings that day, so I took one for on the go. Due to timing difficulties I had almost 4 hours (instead of the recommended 2) between juices and for the first time in those 5 days I felt a tiny bit hungry and light headed/shaky. At night, Kathi came over, and together we celebrated our pumpkin & carrot soup and the end of our 5-day cleanse.
Post-Detox: It has now been 10 days since we finished detoxing, and from my experience I can totally recommend it. The whole process was really interesting and I feel like I learned a lot about portions and what my body actually needs. Post-detox, I had no desire to eat pizza or a burger, instead I enjoyed an apple and some peanut butter, salads and soups. Just two days after detoxing, Kathi and I actually threw on my juicer and made a big jug of beetroot juice for breakfast. In total, I lost 5 pounds (2.5 kgs), and until now I've gained back 2 pounds (1kg) even though I've eaten normal meals. I've noticed that I actually understand the meaning of being "full" now, and most of the time I stop eating before it gets to a point where you're not feeling well anymore. Because let's face it, that feeling of a belly that is about to explode should be reserved for moms-to-be. It is neither fun nor healthy to stuff yourself, and through detoxing I've learned to listen to my body more. Plus, I feel like I have been much more energetic since the detox. I go through my to-do lists with motivation and can concentrate a lot better while working. It seems easier to get things done!
Detoxing can be very different from person to person. Kathi started feeling hungry on day 4, I never felt hungry. Some have terrible headaches (as I did those first few days), others go 5 days without any side effects. Just like all our bodies are different, the reactions and results to detoxing are also very individual. Personally, I'll probably detox again some time next year, because I feel like giving our body some sort of a break every once in a while sounds like a good idea. It is the perfect chance to reset your body and habits, t0 start with a clean and healthy slate.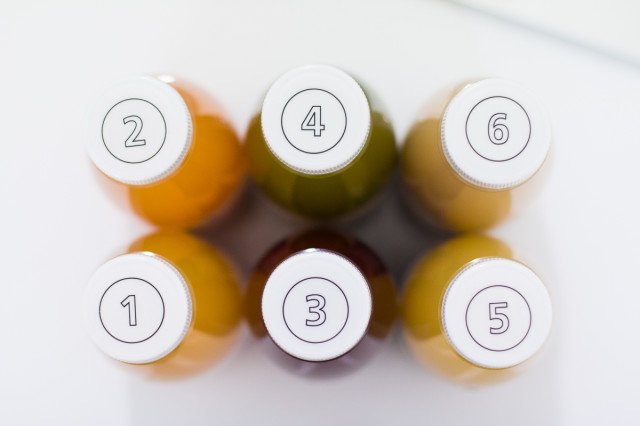 Have any of you done a juice cleanse or tried Detox Delight? How did it go for you? I'd love to know, simply leave a comment below!
*a big thank you to Detox Delight for supporting our detox!